Food & Drink
Quintessential Dubai dining experiences
Discover stellar once-in-a-lifetime treats you won't find elsewhere.
Discover stellar once-in-a-lifetime treats you won't find elsewhere.
1
Record-breaking views at At.mosphere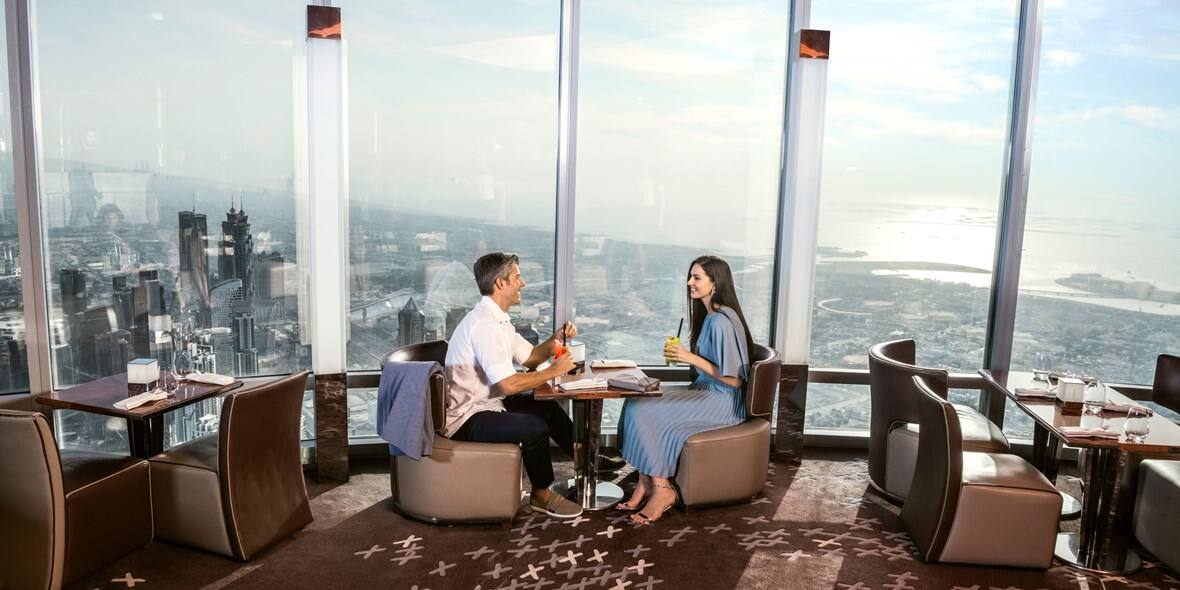 2
Seafresh flair at Scape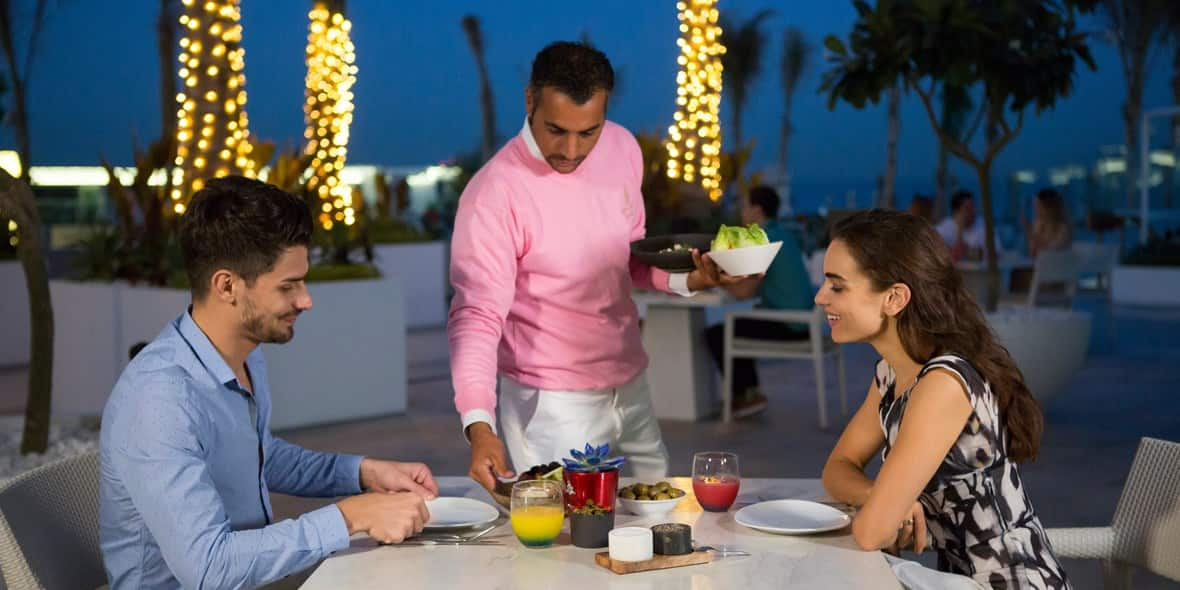 At Scape restaurant, housed in the terrace extension of the iconic sail-shaped Burj Al Arab hotel, take in the stunning architecture on one side and the Arabian sea blending into the horizon on the other. The restaurant serves up Mediterranean cuisine in style, and if you find it hard to choose from the menu, order the seafood signatures such as Maine lobster and king crab sliders.
3
Dine underwater at Ossiano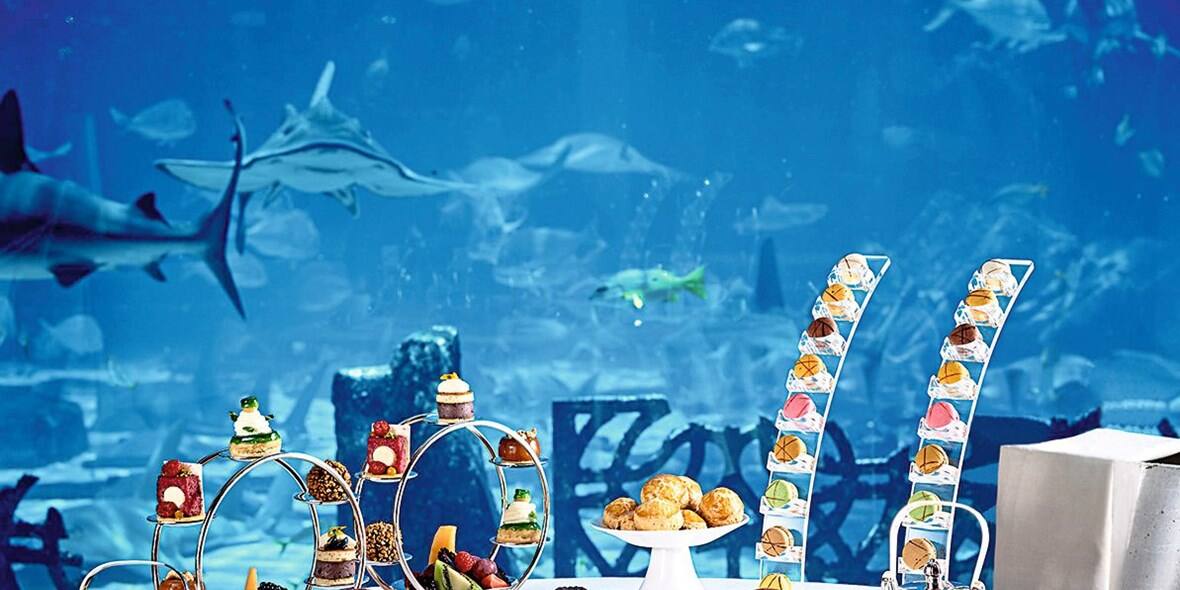 4
Savour history at Arabian Tea House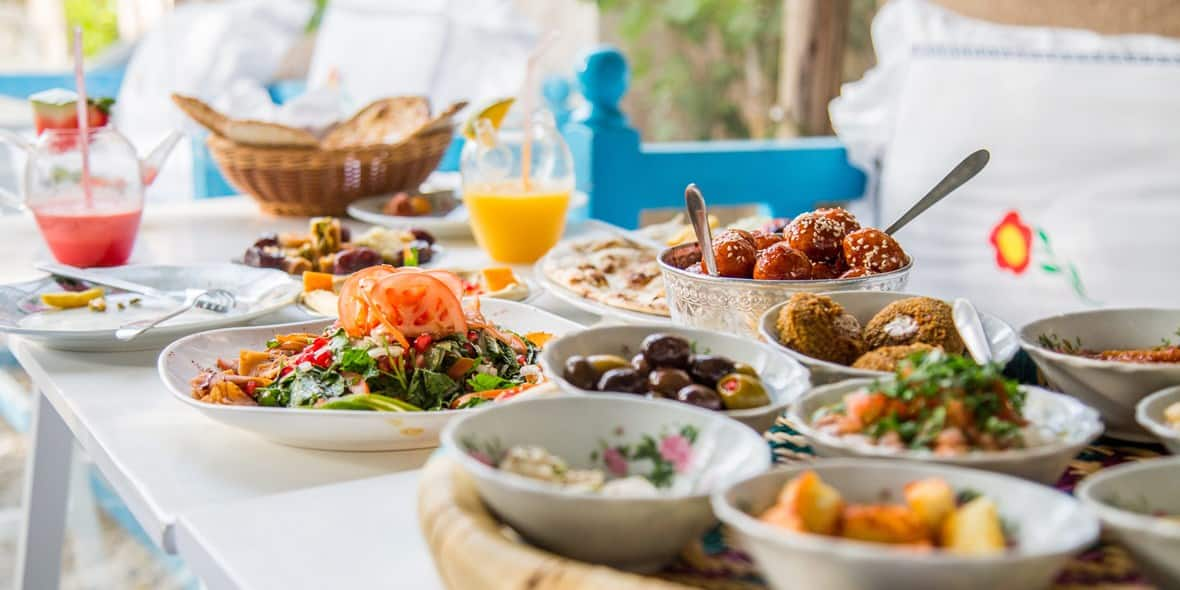 6
Have it all at Pier 7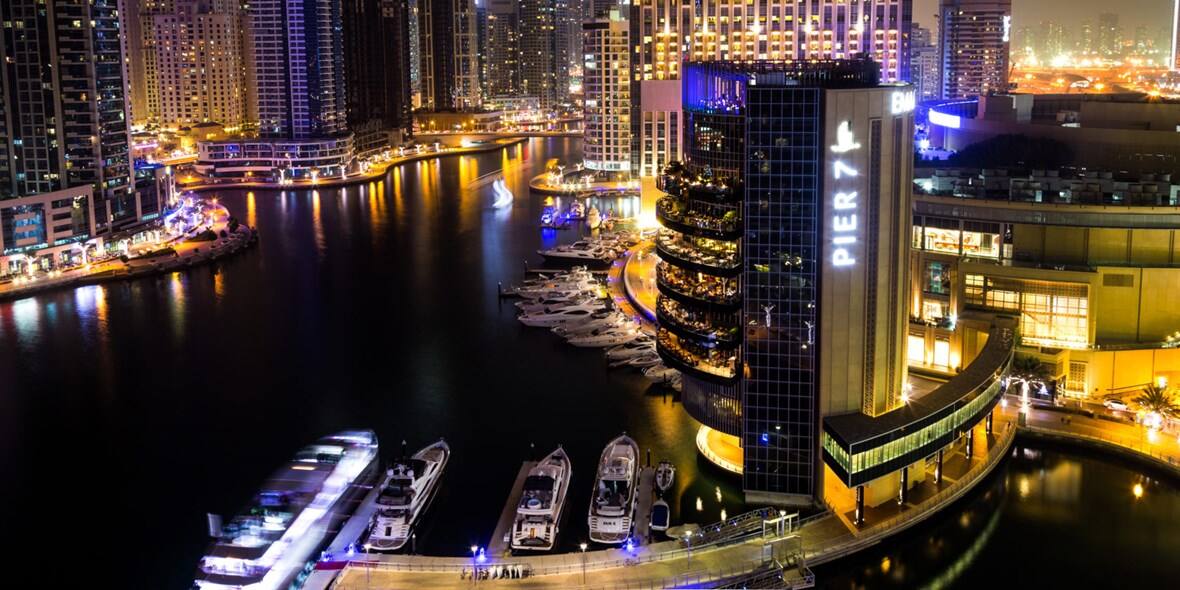 7
Gordon Ramsay Hell's Kitchen
To make dinner a special occasion, combine it with a show and Michelin flair. Based on celebrity chef Gordon Ramsay's hit television series, Hell's Kitchen, this restaurant at Caesars Palace Bluewaters is a theatrical treat with show-themed red and blue kitchens serving up signature British favourites, including the flavour-packed beef Wellington and sinfully sweet sticky toffee pudding. Throw in culinary challenges, fiery action and an upbeat vibe, and you have all the ingredients for an unforgettable meal in Dubai.
8
Skyline sights at Tomo
Bask in the views of Dubai's glittering skyline including the iconic Burj Khalifa, as you taste authentic Japanese delicacies at Tomo. Cherish a traditional welcome, before heading over to the low-seating tatami tables for an authentic meal from the land of the rising sun. With its high standard of service and ultra-central location at the summit of Raffles Dubai, adjacent to Egyptian-themed WAFI mall, this dining experience is a surefire hit among city-dwellers. Don't forget to order the fatty tuna sashimi, a speciality here.