Food & Drink
Eat around the world in Dubai
Explore award-winning restaurants and chefs who bring a slice of their native heritage and food from different countries to Dubai.
Explore award-winning restaurants and chefs who bring a slice of their native heritage and food from different countries to Dubai.
1
Home-style Greek at Mythos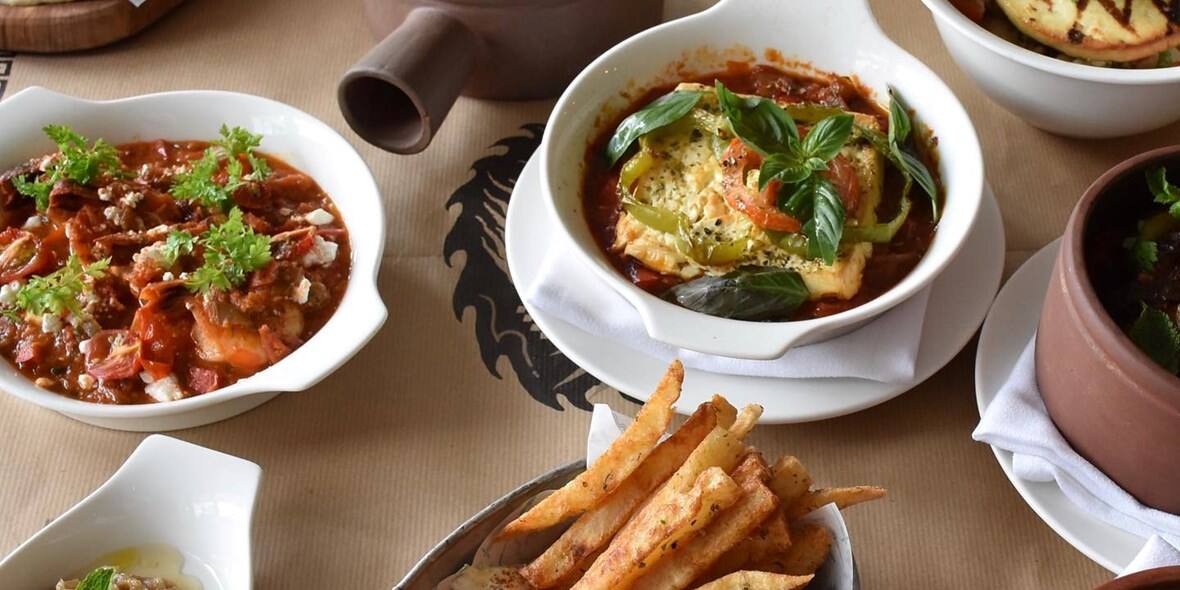 3
Peruvian plates at Coya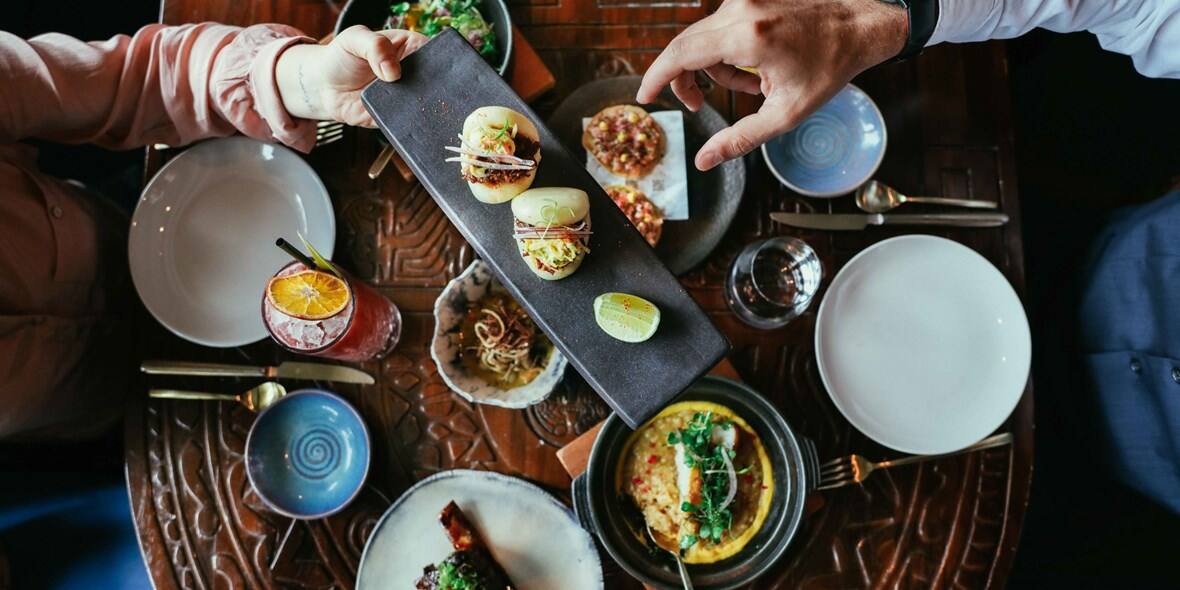 4
Persian delights at The Iranian Club
Serving up a smorgasbord of Persian food, The Iranian Club is a weekly pilgrimage for Dubai's Iranian residents. Most opt for the juicy mixed grills, with the saffron-spiced shandiz (lamb chops) and pan-fried zobeidi fish being firm favourites. A large space capable of hosting groups for celebrations, the cultural centre caters to a more conservative crowd, with guests expected to follow a modest dress code that includes hair-covering headscarves for women.
5
Mighty Mexican at Luchador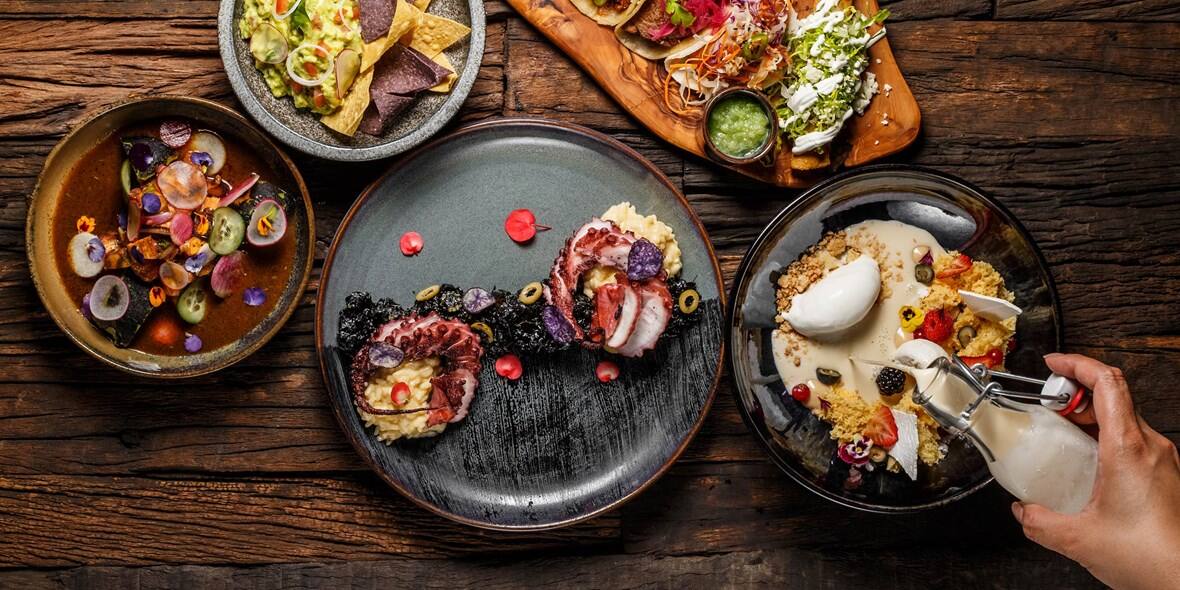 Part modern Mexican restaurant, part hip hangout for Dubai's weekend crowd, Luchador is one very cool cantina. Attracting its fair share of amigos, there's fresh, made-to-order platters of tacos, quesadillas and a ceviche assortment with flavours that pack a punch. Diners are encouraged to take their time and linger long into the evening. Transforming into a Latino lounge, Luchador is sure too entertain night owls with in-house band and a DJ into the early hours. 
7
Portuguese favourites at Lana Lusa
The power behind this cosy all day eatery, Jessica Feliz, was determined to bring her grandmother's authentic recipes to the table and Dubai's diners have fallen for this painstakingly created spot's charms. Find signature plates like salted cod croquettes, a monkfish rice stew and tomato-topped sardines ideal for mopping up with crusty bread. Save room for the sweet course as their custard tarts, lightly dusted with cinnamon, will transport you to Lisbon as soulful Fado musicians add to the ambience. The fact that all the decor comes straight from Portugal, from the artisanal crockery to cork menus and familial pictures that decorate the walls, fully immerses you in the country's culinary culture.
8
South African flavours at Nezesaussi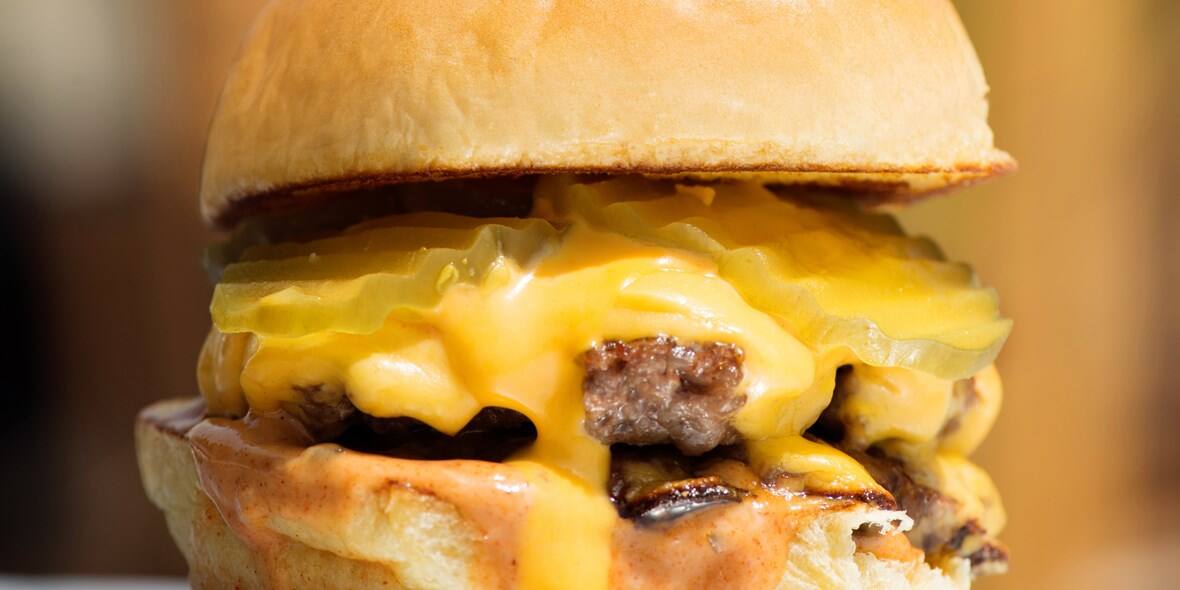 The name might seem like a mouthful, but the casual dining concept is actually a mouth-watering portmanteau. Nezesaussi is a humble ode to the rugby-playing Tri Nations – New Zealand, South Africa and Australia – and its name is a blend of all three countries together. Its menu is a mix of hearty fare and specialties from the homelands – think nachos, burgers and meat pies. It's located at the Address Dubai Marina, next to Dubai Marina Mall, with a second Nezesaussi in Manzil Downtown.
10
Canadian cuisine at Weslodge
Mixing modern North American with a unique 'Rock and Roll' vibe, this Toronto import is brimming with contemporary cool. Located 68 floors up in one of the world's tallest hotels, JW Marriot Marquis, it is also sure to offer you views like no other. While the menu is varied, there's a couple of staples to look out for: the lobster poutine and the southern fried chicken. It might not be a small-town diner in Canada but this is North American soul food at its best.
11
Irresistible Irish at The Irish Village