Food & Drink
Try Emirati breakfasts in Dubai
Get a taste of traditional Emirati cuisine at these restaurants, famous for their delicious breakfasts.
Get a taste of traditional Emirati cuisine at these restaurants, famous for their delicious breakfasts.
2
Arabian Tea House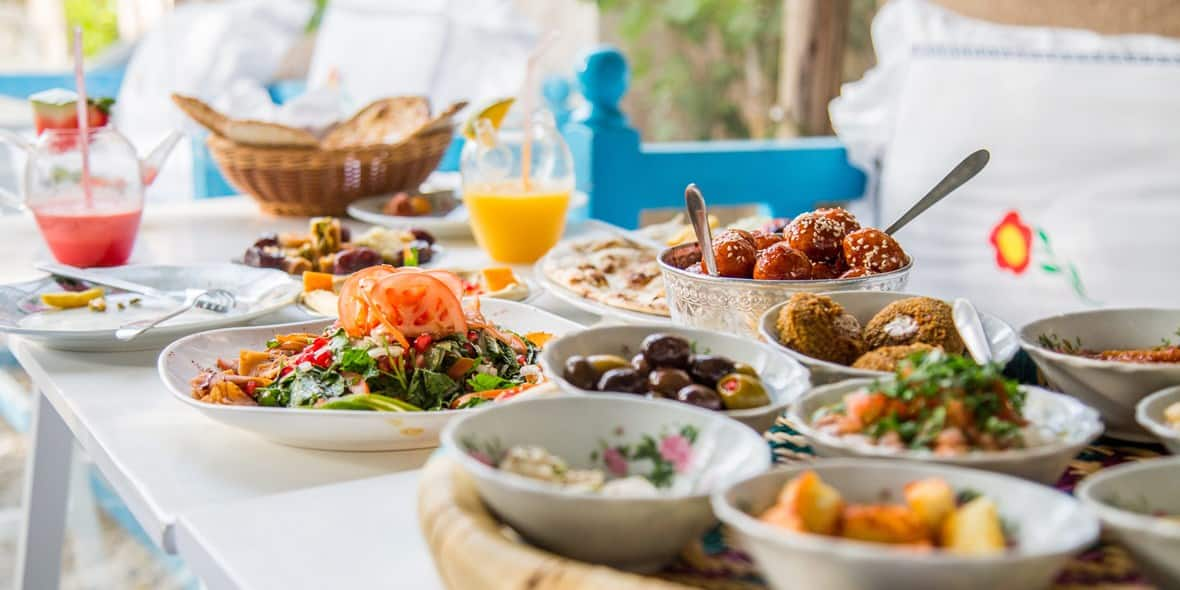 Head to Arabian Tea House for a taste of tradition. The hidden gem is surrounded by old-fashioned walls made of coral, shell and clay, creating an atmospheric setting perfect for pictures. Settle down to sip your morning tea, fronted by a mesmerising sunrise, and revel in the charming scenes unfolding around you. As you take in the cool breeze and views of the nearby Creek, feast on a traditional breakfast platter including balaleet, a popular dish of made out of eggs and cardamom-flavoured vermicelli rice noodles.
3
SMCCU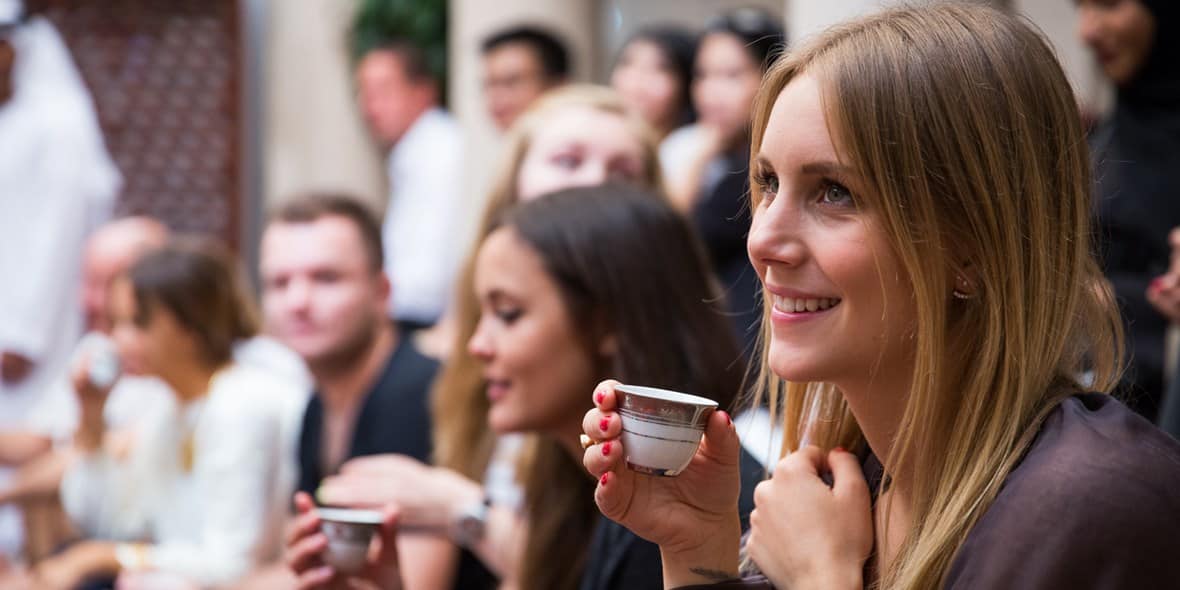 Tuck into authentic Emirati cuisine and hospitality at Sheikh Mohammed bin Rashid Al Maktoum Centre for Cultural Understanding. Housed in a historic building with striking wind towers, this destination harks back to the early days of Dubai. Sit back on comfortable cushions to relish an elaborate breakfast, hosted every Monday and Wednesday at 9am. Book your spot well in advance to avoid disappointment, and follow up your meal with a walking tour of the storied neighbourhood.
4
Bikers Café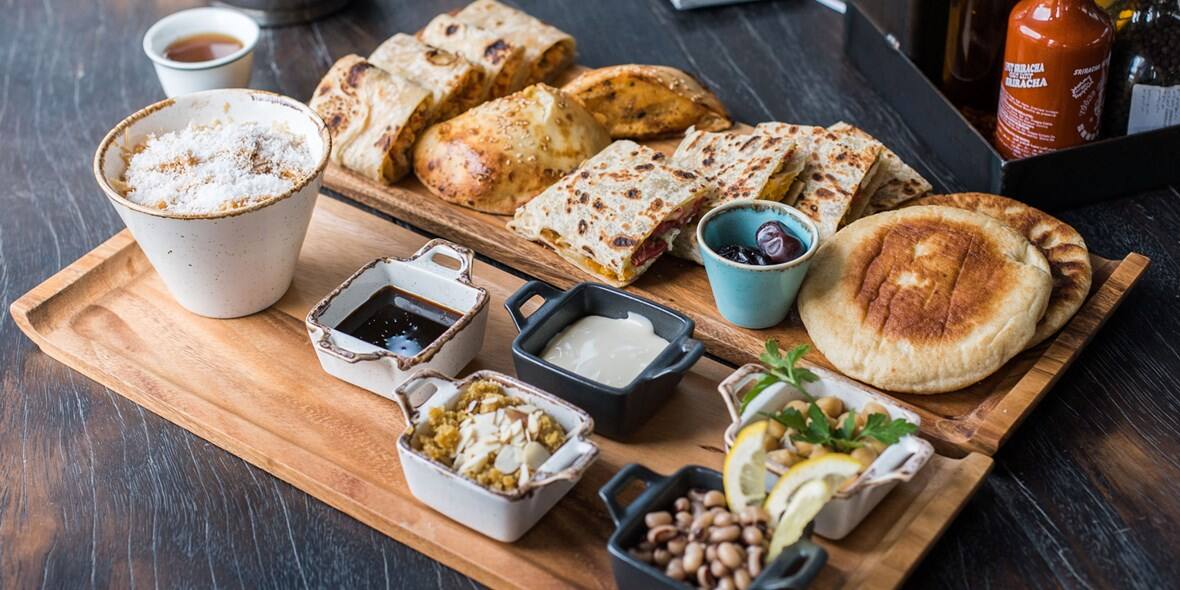 5
Al Fanar Restaurant and Café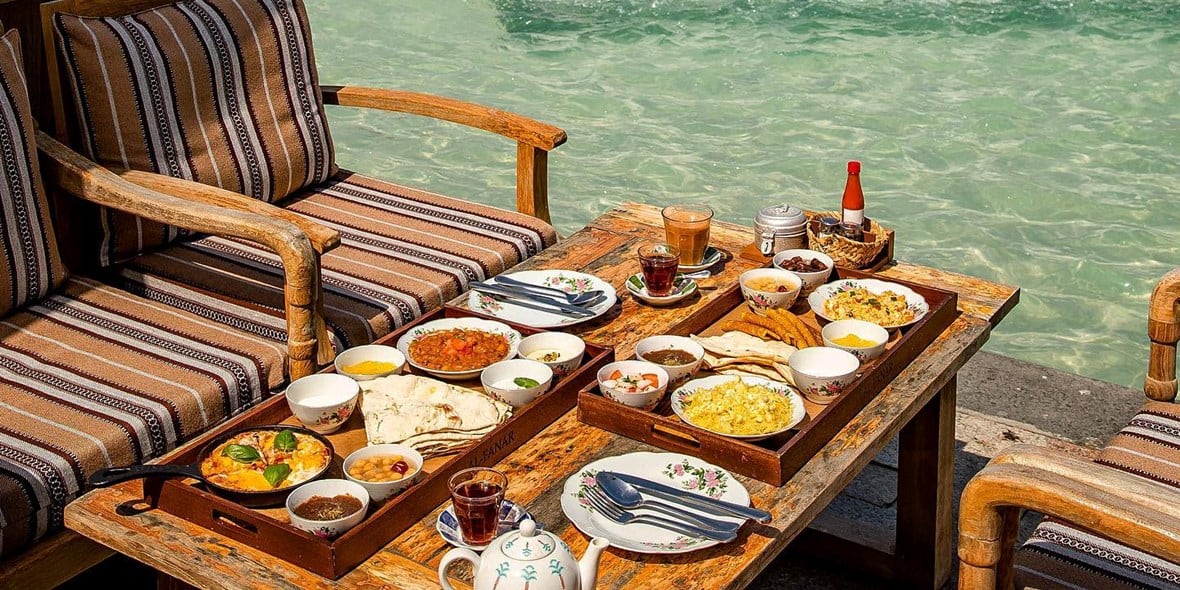 Designed to celebrate the history of Dubai, Al Fanar Restaurant and Café is akin to a museum of the 1960s. Enter between the clay walls to an open courtyard, as the scent of traditional bakhoor fills the air, mixing with the tantalising aromas wafting in from the kitchen. Sample some khoboz khameer, puffy sesame-flecked pita, sided by generous servings of date molasses and cream cheese, and take a selfie by the vintage 4x4 before you leave.
6
Karak House
Set beside the towering Burj Khalifa, Karak House is a contemporary Emirati eatery popular for its trendy atmosphere and fusion menu of hot drinks and breakfast treats. Its namesake karak chai – a spiced tea loved by locals – comes in all kinds of flavours, whether you choose a steaming cup of the original blend or an ice-cold twist with caramel. The restaurant's eclectic menu may feature international dishes such as avocado toast and French toast, but that doesn't discount their flavourful foul medamas (fava bean stew) or crispy asida waffles topped with dates.