Food & Drink
Try Emirati breakfasts in Dubai
Get a taste of traditional Emirati cuisine at these restaurants, famous for their delicious breakfasts.
Get a taste of traditional Emirati cuisine at these restaurants, famous for their delicious breakfasts.
1
Logma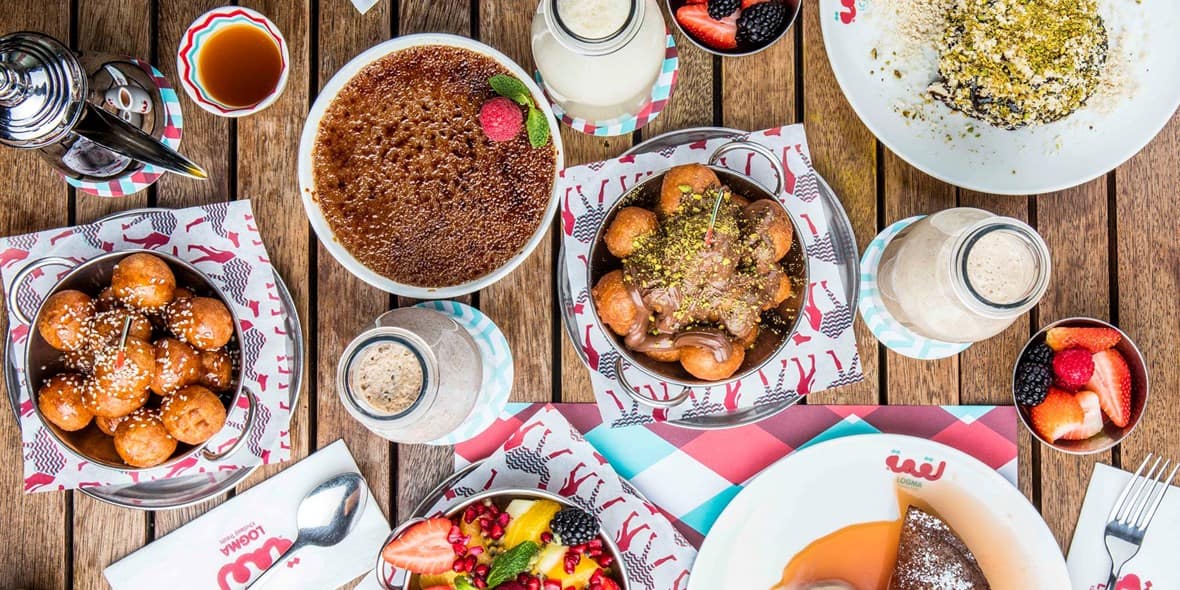 Enjoy trendy twists to traditional Emirati fare at Logma, a funky cafe in The Dubai Mall. Admire the colourful silhouette of Dubai's modern skyline and geometrically-patterned camels that adorn its interiors as you bite into 'modern Khaleeji' flavours. Try 
baith tamat
, a combination of scrambled eggs with tomatoes, herbs and saffron, alongside 
khameer
 (a spiced flatbread) and chebab (a sweet pancake) with a side of date syrup.
2
Arabian Tea House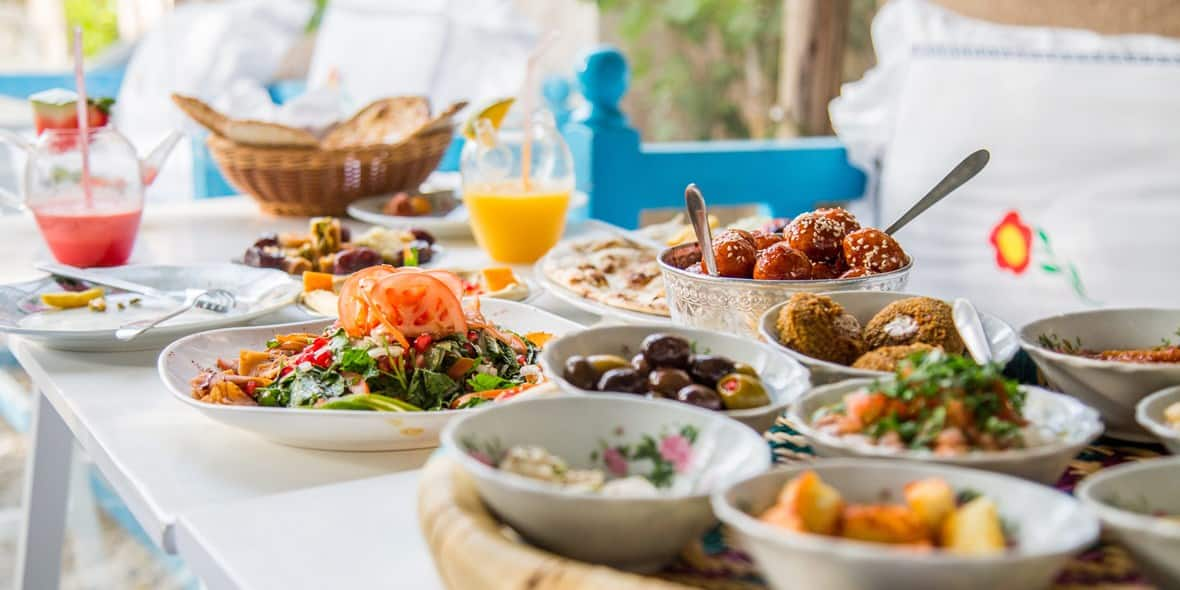 Head to Arabian Tea House for a taste of tradition. The hidden gem is surrounded by old-fashioned walls made of coral, shell and clay, creating an atmospheric setting perfect for pictures. Settle down to sip your morning tea, fronted by a mesmerising sunrise, and revel in the charming scenes unfolding around you. As you take in the cool breeze and views of the nearby Creek, feast on a traditional breakfast platter including balaleet, a popular dish of made out of eggs and cardamom-flavoured vermicelli rice noodles.
3
SMCCU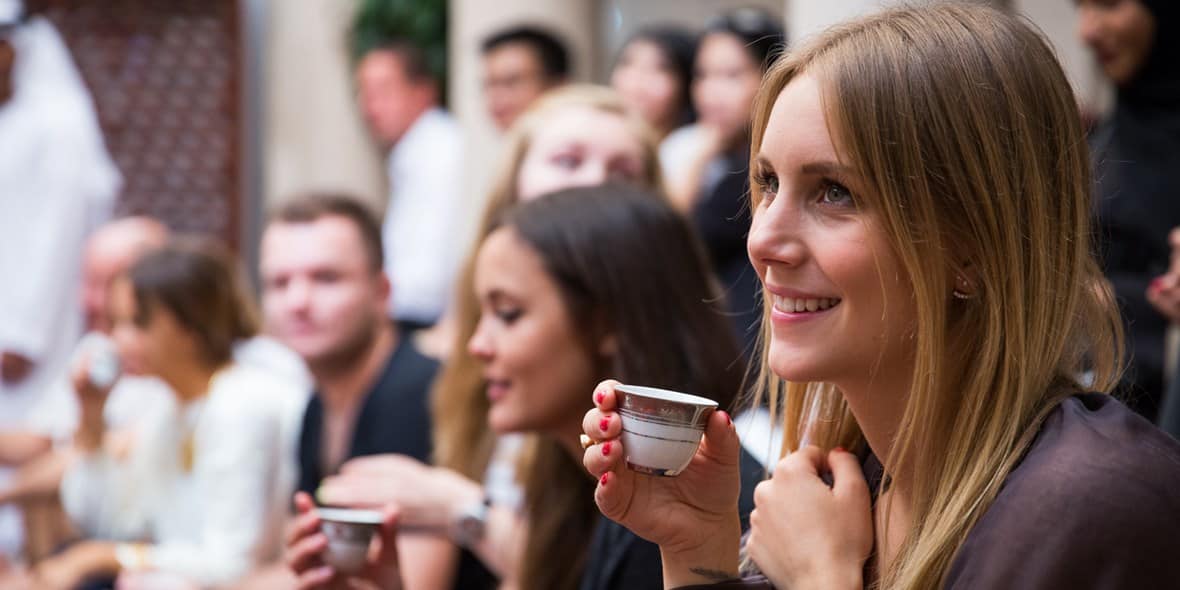 Tuck into authentic Emirati cuisine and hospitality at Sheikh Mohammed bin Rashid Al Maktoum Centre for Cultural Understanding. Housed in a historic building with striking wind towers, this destination harks back to the early days of Dubai. Sit back on comfortable cushions to relish an elaborate breakfast, hosted every Monday and Wednesday at 9am. Book your spot well in advance to avoid disappointment, and follow up your meal with a walking tour of the storied neighbourhood.
4
Bikers Café
If you are a fan of traditional dining concepts with a twist, Bikers Café is a must-visit. While there's a relaxed vibe inside this quirky cafe, you might just hear the revving of some pretty powerful machines outside. You don't have to be a bike lover to roll up to this eatery – plenty of foodies are drawn to the cafe's delicious delights such as the 'Flavour of Arabia' breakfast platter that stars khameer flatbreads and muhalla, a date and wholewheat crepe.
5
Al Fanar Restaurant and Café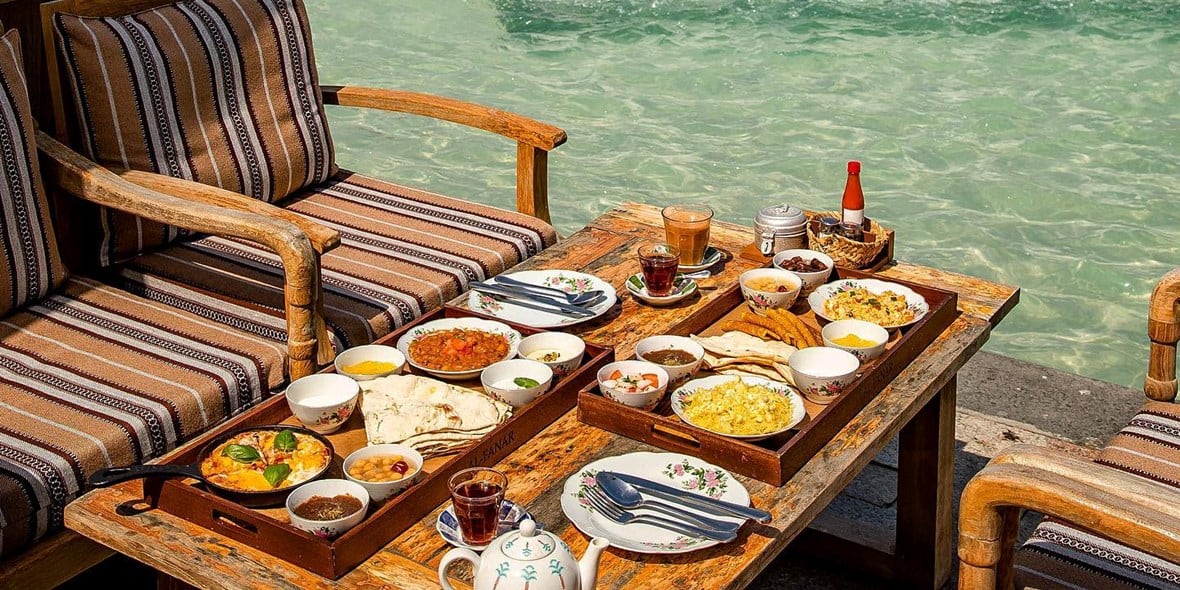 Designed to celebrate the history of Dubai, Al Fanar Restaurant and Café is akin to a museum of the 1960s. Enter between the clay walls to an open courtyard, as the scent of traditional bakhoor fills the air, mixing with the tantalising aromas wafting in from the kitchen. Sample some khoboz khameer, puffy sesame-flecked pita, sided by generous servings of date molasses and cream cheese, and take a selfie by the vintage 4x4 before you leave.
6
Karak House
Set beside the towering Burj Khalifa, Karak House is a contemporary Emirati eatery popular for its trendy atmosphere and fusion menu of hot drinks and breakfast treats. Its namesake karak chai – a spiced tea loved by locals – comes in all kinds of flavours, whether you choose a steaming cup of the original blend or an ice-cold twist with caramel. The restaurant's eclectic menu may feature international dishes such as avocado toast and French toast, but that doesn't discount their flavourful foul medamas (fava bean stew) or crispy asida waffles topped with dates.
7
Ana Restaurant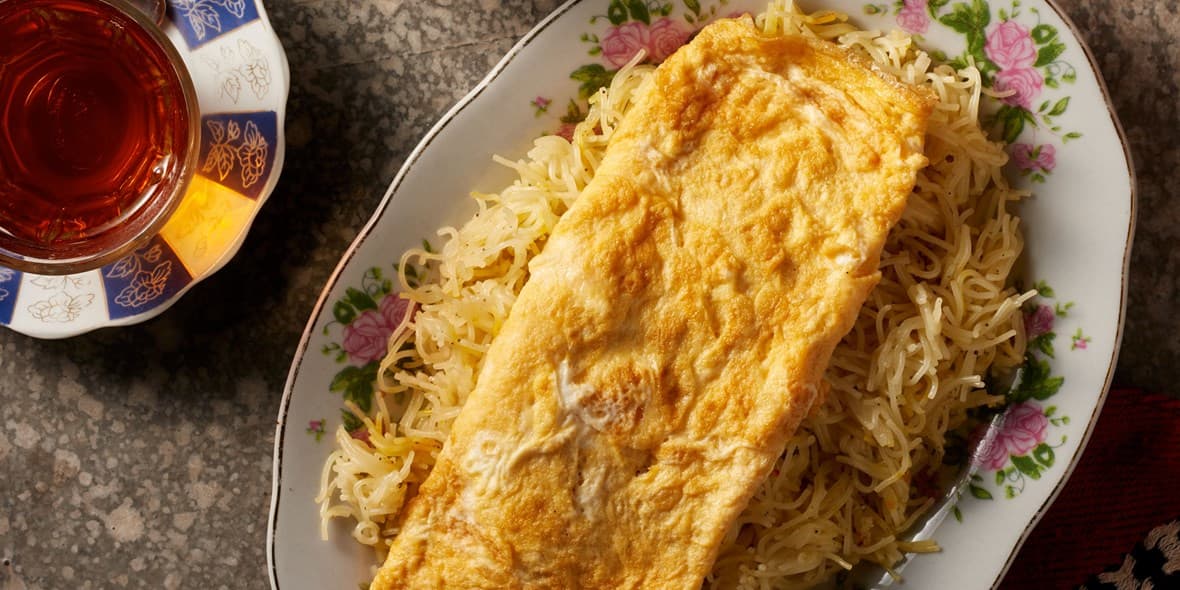 A great way to combine shopping, sightseeing and traditional meals, Ana at
The Dubai Mall
 is a welcoming space filled with culinary surprises. Opt for the classic egg-based 
balaleet
or 
bayd tamat
 – scrambled eggs with tomatoes and ghee on toasted bread, served with fries and cheesy cream. The 
nakhi roub
, where chickpeas are topped with creamy yoghurt, dried lemon, sumac spice and fried bread, is also delicious. The restaurant opens at 10am, making it ideal for late weekend breakfasts.
8
SMAT Restaurant & Cafe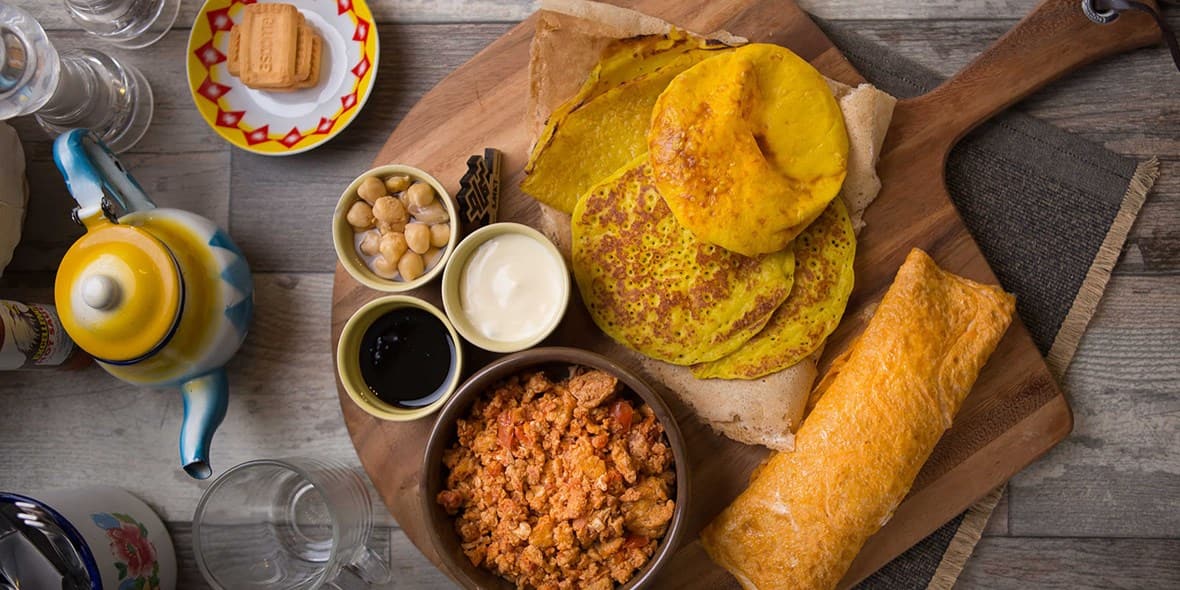 Located at the trendy Dubai Design District, SMAT stands out for its chic interiors, complete with exposed ceilings, earthy tones and pops of green. The breakfast menu is extensive but for a taste of local favourites, you'll want to order the Emirati breakfast sharing platter that features balaleet (egg with vermicelli), dango (spiced chickpeas), bajela (fava beans), honeyed khameer bread and more. For something out of the ordinary, try the karak French toast which features a slow reduction of spiced tea and cardamom-infused cream.