Dubai Shopping Festival
The best of Dubai Shopping Festival Markets
Family fun, delicious food and shopping in the outdoors – this year's DSF Markets are not to be missed.
Family fun, delicious food and shopping in the outdoors – this year's DSF Markets are not to be missed.
1
Etisalat Market OTB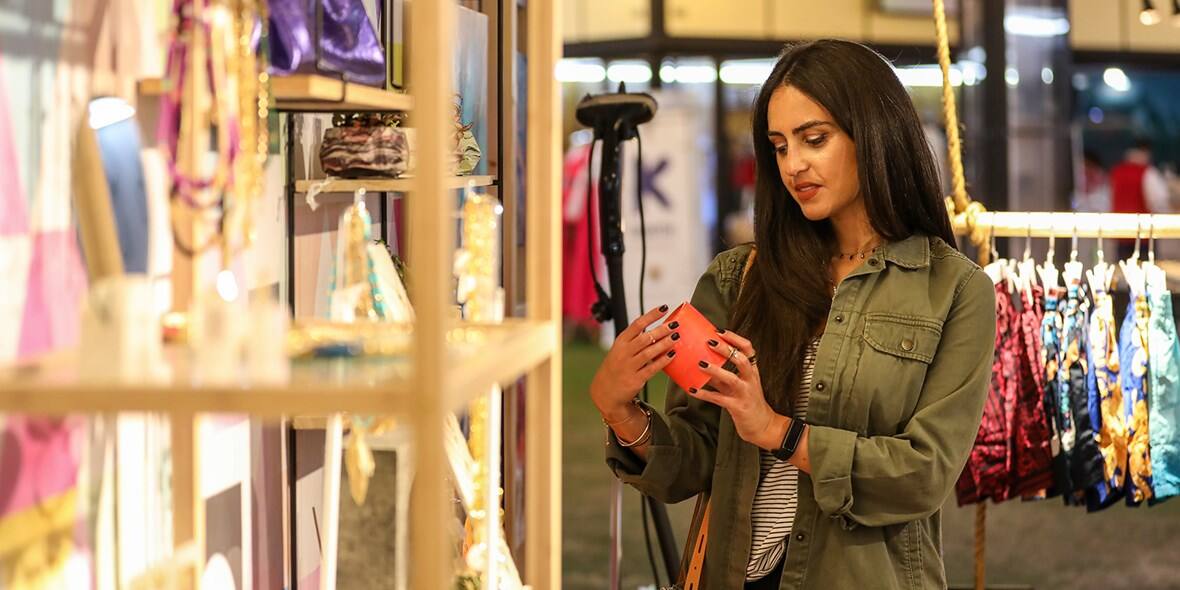 Dubai Shopping Festival's flagship al fresco event Etisalat Market OTB is a much-anticipated highlight every year. Set in the shared backyard of the iconic Burj Khalifa and The Dubai Mall, this alternative outdoor entertainment destination curated a range of local and international brands, food trucks and live entertainment under Dubai's exceptional winter weather. The 2020-2021 theme, titled NEWTRO, was inspired by an emerging trend from South Korea and Japan that blended elements of the 1990s with contemporary culture.  
2
Al Khawaneej Market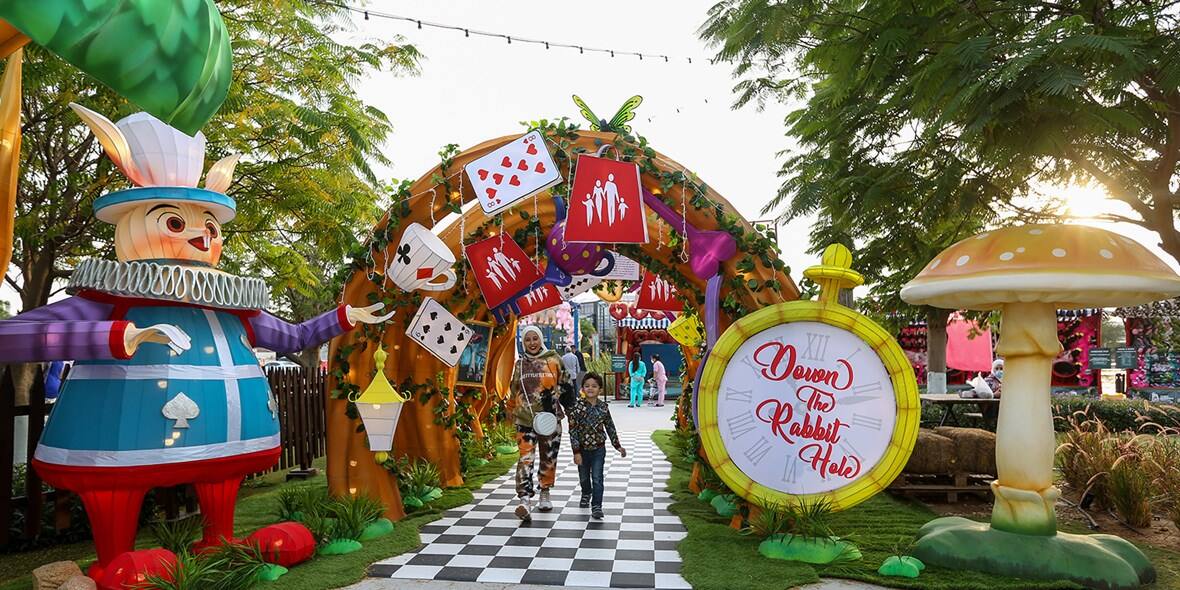 The DSF Market at Al Khawaneej returned with a whole new look and feel to the tree-lined park. While visitors enjoyed the very shopping, dining and live entertainment extravaganza that makes this one of Dubai's favourite family activities in the winters, there were plenty of new experiences too. For little ones, an enchanted storytelling tree, play areas and skilled game zones were a must-visit, while weekly movie nights under the stars screened a series of beloved family flicks. 
3
Al Seef Market presented by Al Foah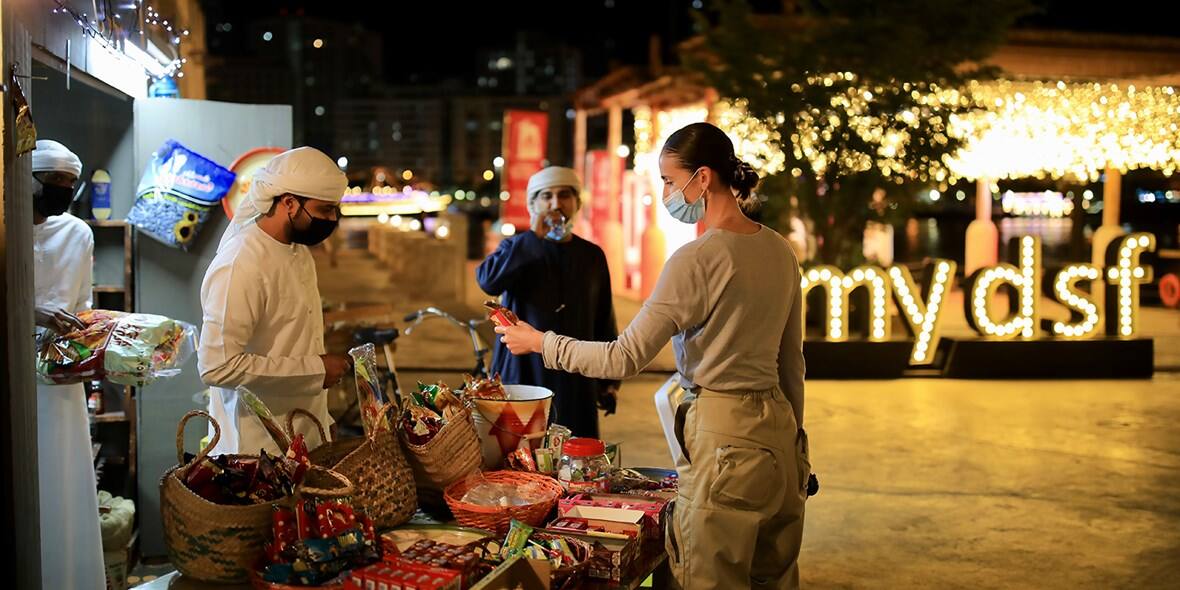 This was undoubtedly one of the most happening spots during DSF. Al Seef planned an unforgettable programme of one-off experiences and themed weeks, from food tastings to entertainment around the clock. Baristas went head-to-head in live showdowns, serving up everything from authentic gahwa to Italian cappuccinos, while chocolate fans had a scrumptious flavour fest. Art exhibitions and colourful projections by local artists were a huge draw, while the ultimate highlight was the Emirati Folklore Showcase, displaying local craftsmanship, foods and traditions.
4
Al Muraqqabat Market
For families and fun-seekers, Al Muraqqabat Market was the place to spend the Dubai Shopping Festival. A packed calendar of activations by homegrown artists made every day bright and exciting, while little ones could get their hands dirty over fun activities. From buskers to stage shows, live entertainment led the programme while plenty of food and shopping satisfied all. 
5
Hatta Market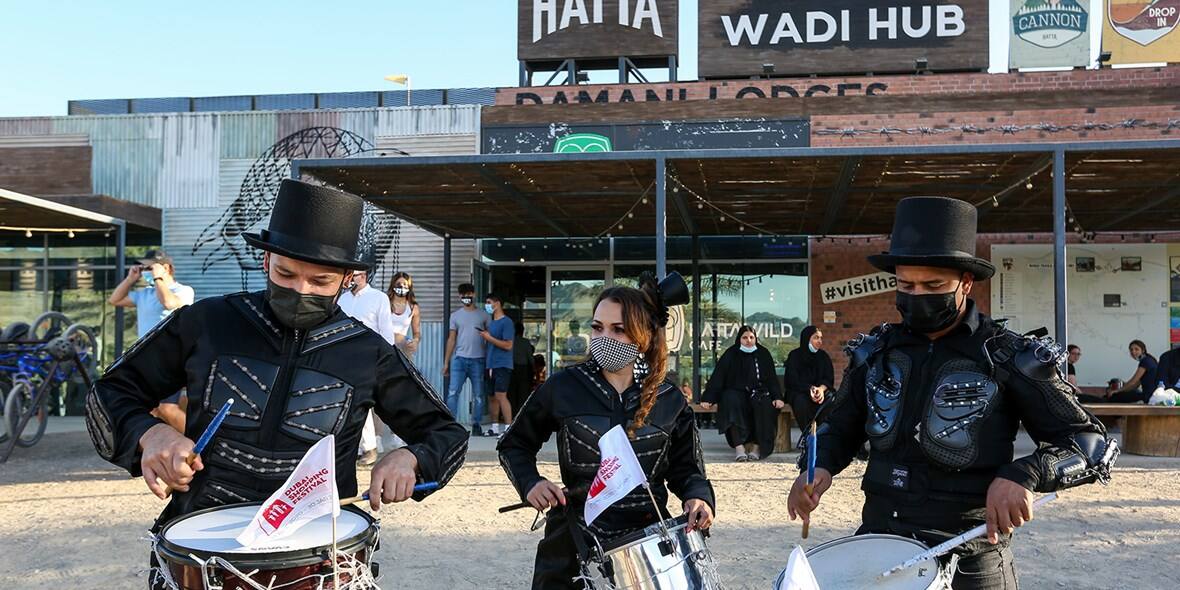 Hatta always guarantees a breathtaking change of scenery. Amid craggy mountains and open skies, local artisans and vendors showed off their wares. There were plenty of games and activities for little ones, local musicians and artists kept up the festive atmosphere whilst Hatta Honey Festival stole the show with a showcase of 40 beekeepers from across the emirates. The only thing that topped off all the fun was the prime selection of inventive bites served up by local food trucks.   
6
Market on the Creek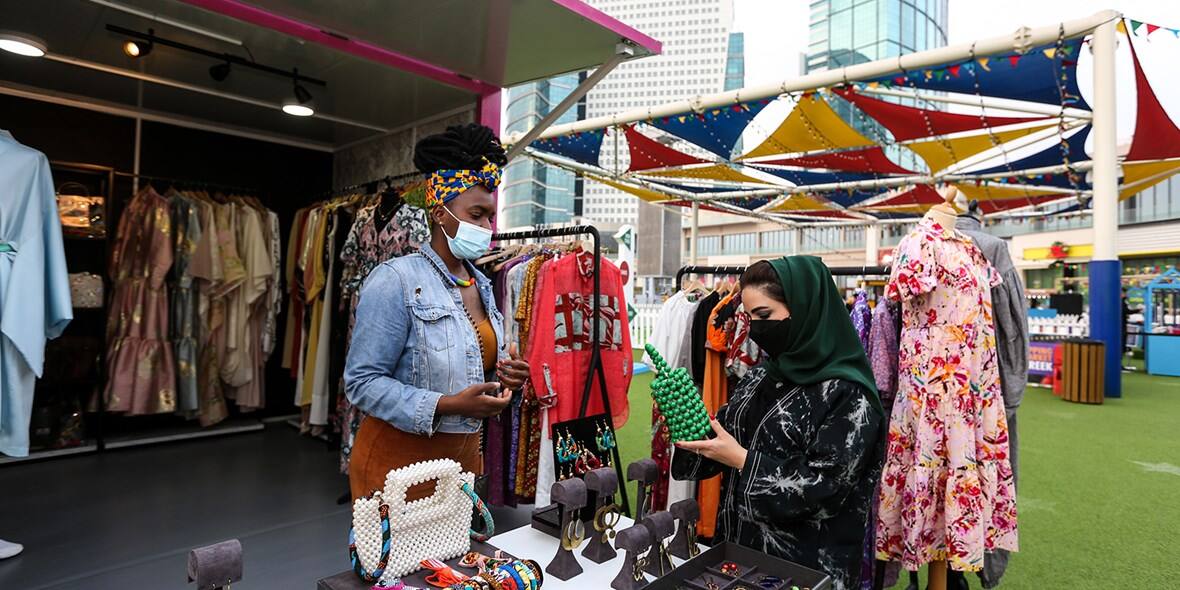 Stunning sights and shopping fun, Dubai Shopping Festival Market on the Creek embraced a rustic yet youthful look and feel. There was something for everyone, from eco-friendly products to eccentric fashions you'll be hard-pressed to find elsewhere. Wandering amid all the stalls were buskers and roaming performers, while children's workshops, carnivalesque games and activations kept everyone occupied.
7
Al Rigga Market
Athletes of Dubai flocked to an action-packed DSF Market in Al Rigga. Sports stars of all ages and levels battled it on the field over their pick of football, CrossFit, basketball and paddle tennis fixtures. Of course, there was plenty of fun off the field too – including a special guest appearance from Dubai's favourite friend, Modesh.