Bedouin Life
Discover the ancient art of falconry in Dubai
Experiencing the power, grace and beauty of a well-trained falcon is phenomenal, and recommended for every visitor to Dubai.
Experiencing the power, grace and beauty of a well-trained falcon is phenomenal, and recommended for every visitor to Dubai.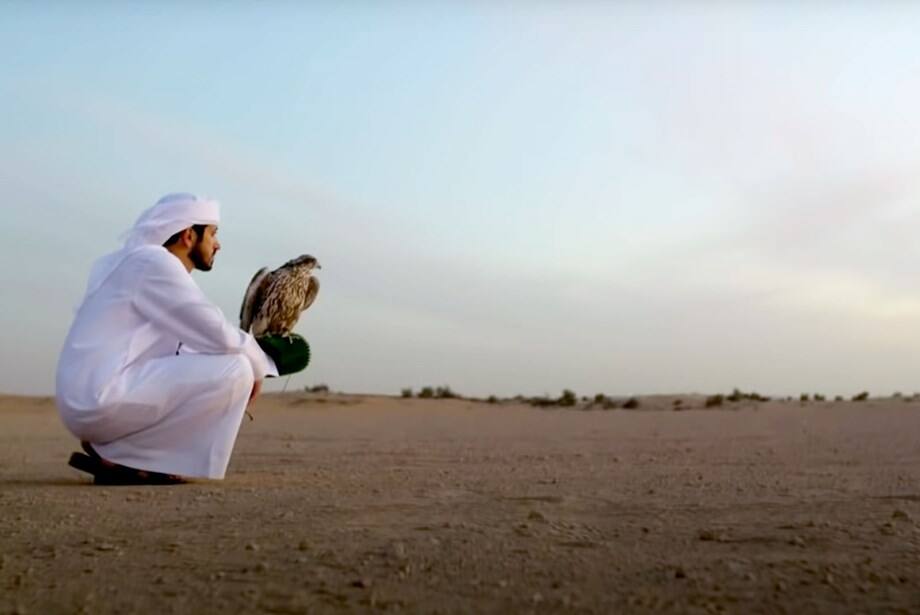 1
Platinum Heritage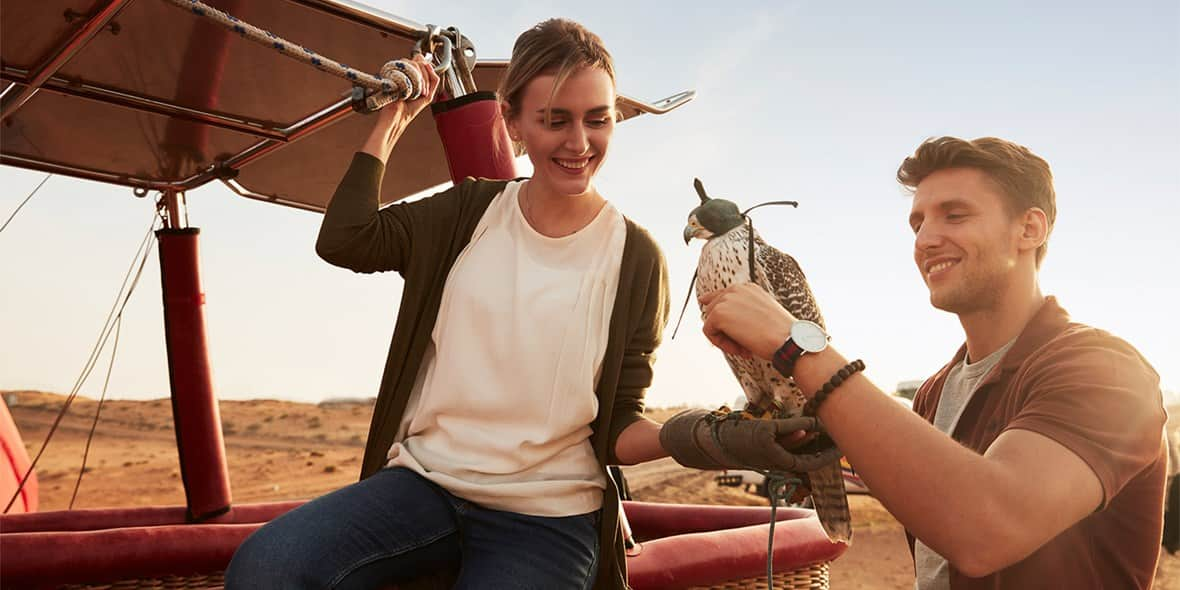 For an unforgettable experience, Platinum Heritage's Falconry and Wildlife Safari is worth every dirham. Lasting over four hours, the safari includes transfers to and from your hotel, a 75-minute falcon show and interactive birds of prey demonstration, a brilliant breakfast, a visit to a bird sanctuary, and a wildlife drive through the majestic Dubai Desert Conservation Reserve. The luxury desert tour operator also incorporates shorter falconry sessions in several other packages, such as a sunrise hot air balloon ride, so take the time to find the best one for you.
2
Bab Al Shams Desert Resort & Spa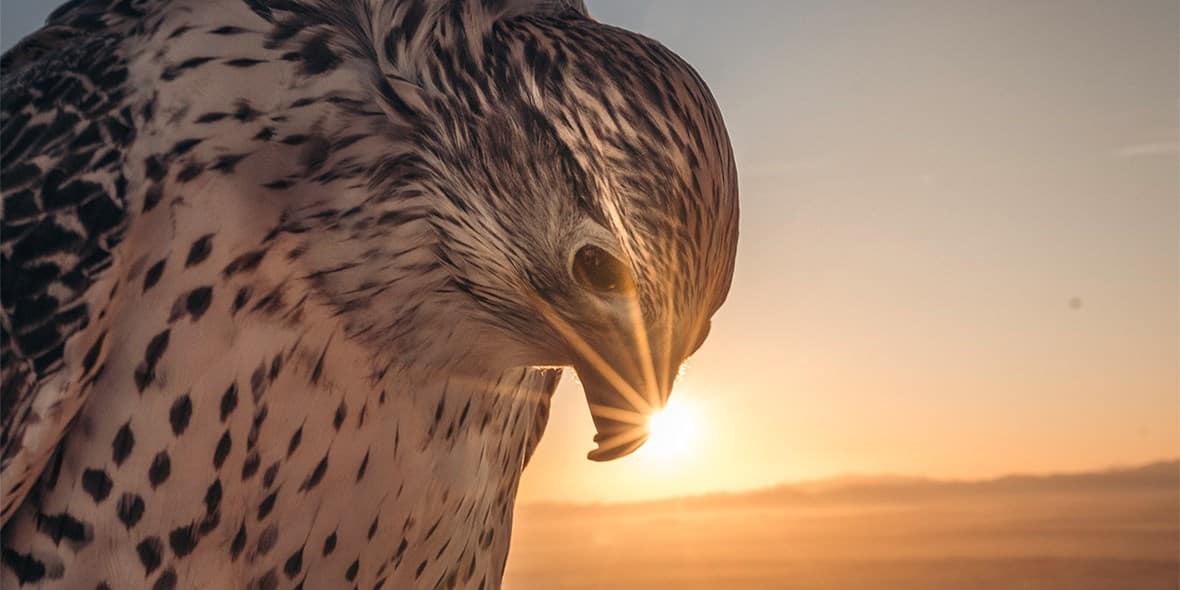 A luxury hotel nestled amid Dubai's shifting sands, Bab Al Shams Desert Resort & Spa presents an extraordinary experience. Best of all, you don't have to be a guest at the resort to book its popular daily falcon show, usually held just before sundown. The hour-long session sees an expert falconer introduce you to the birds at a dedicated desert area, with the option to enjoy a short camel ride nearby afterwards – always a treat for the little ones.
3
Falcon and Heritage Sports Centre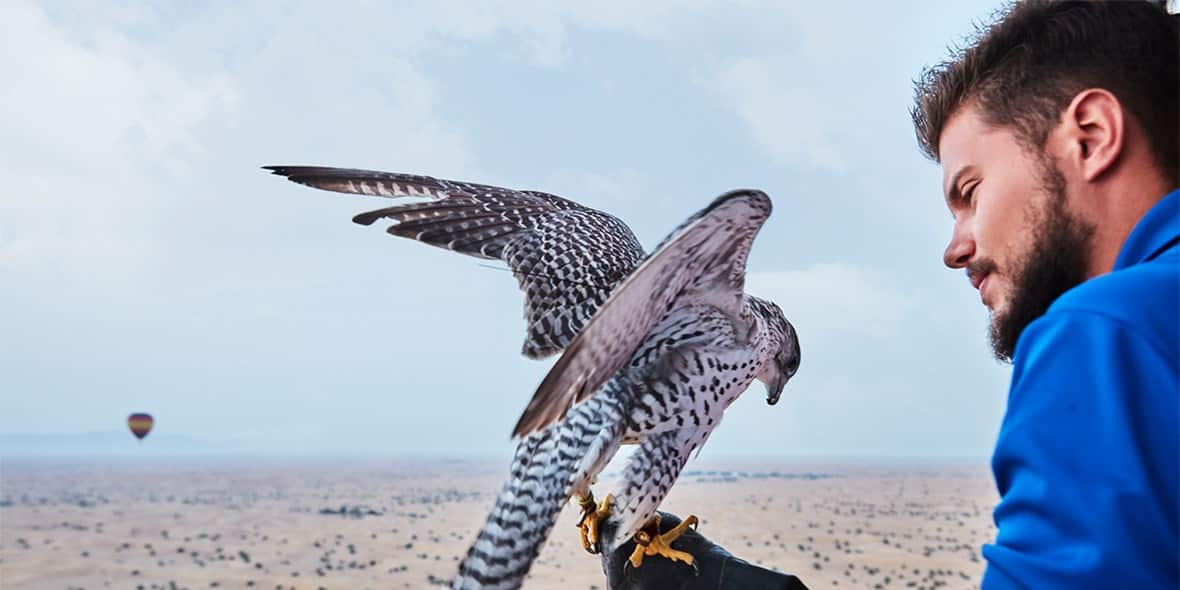 To see the working side of falconry, check out the Falcon and Heritage Sports Centre in Nad Al Sheba. Here you can visit the Falcon Museum to learn more about the history of the sport in the UAE, and see shops and facilities that are still used by Dubai's working falconers. We recommend the centre's free guided tours, where the expert staff can take you through the many halls and exhibits, sharing invaluable insights along the way.
4
WildFlight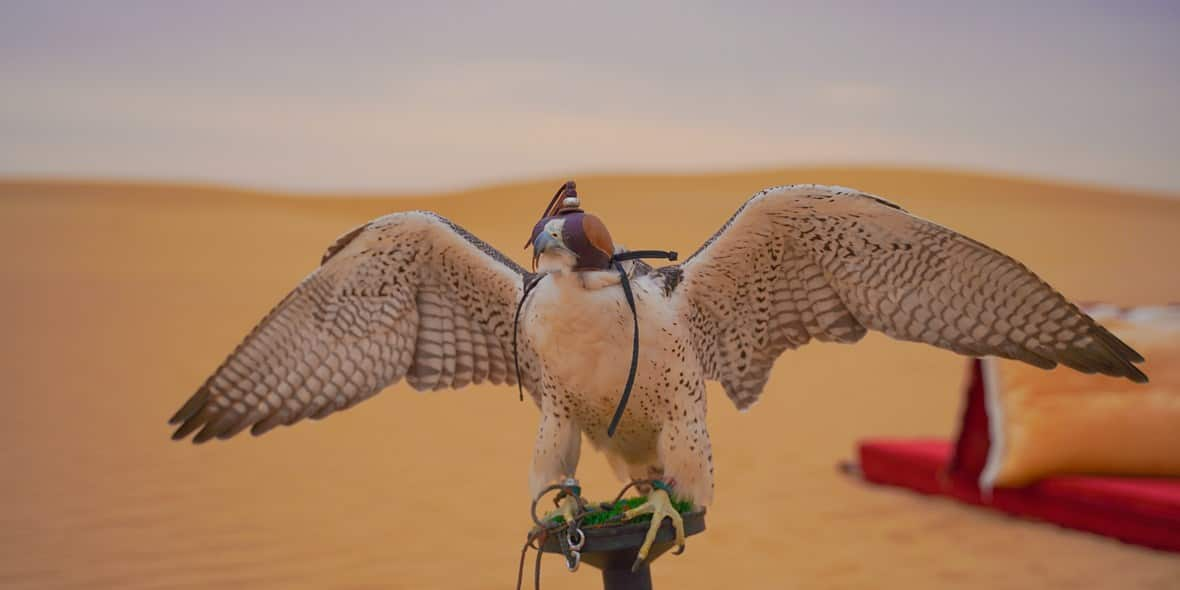 As well as offering falconry experiences, WildFlight is one of the few providers to offer a falconry training course. Over eight hours of lessons across several days, you'll learn about the practice of falconry, including introductions to husbandry, specialised equipment, handling and more – definitely one for more serious falconry enthusiasts. If you're short on time, opt for the Interactive Falconry Experience tour instead. You'll get to see the birds up close, as a falconer tells you all about their traits and peculiarities, and teaches you how to call a falcon to your protected fist.
5
Royal Shaheen
You'll be in expert hands with Royal Shaheen. As a dedicated falconry safari provider, the birds of prey are their main focus, which is why they also count a number of world-class falconers as staff. The company's base package offers a four-hour experience into the desert, including a 90-minute falconry session. Upgrades including a lavish breakfast are available, as are private tours if you're looking for something a bit more intimate and exclusive.