Food & Drink
Fantastic family brunches to try in Dubai
With so many restaurants offering delicious food and festivities, no one should be left out of the culinary carnival.
With so many restaurants offering delicious food and festivities, no one should be left out of the culinary carnival.
1
Join the Family Fete at Reform Social and Grill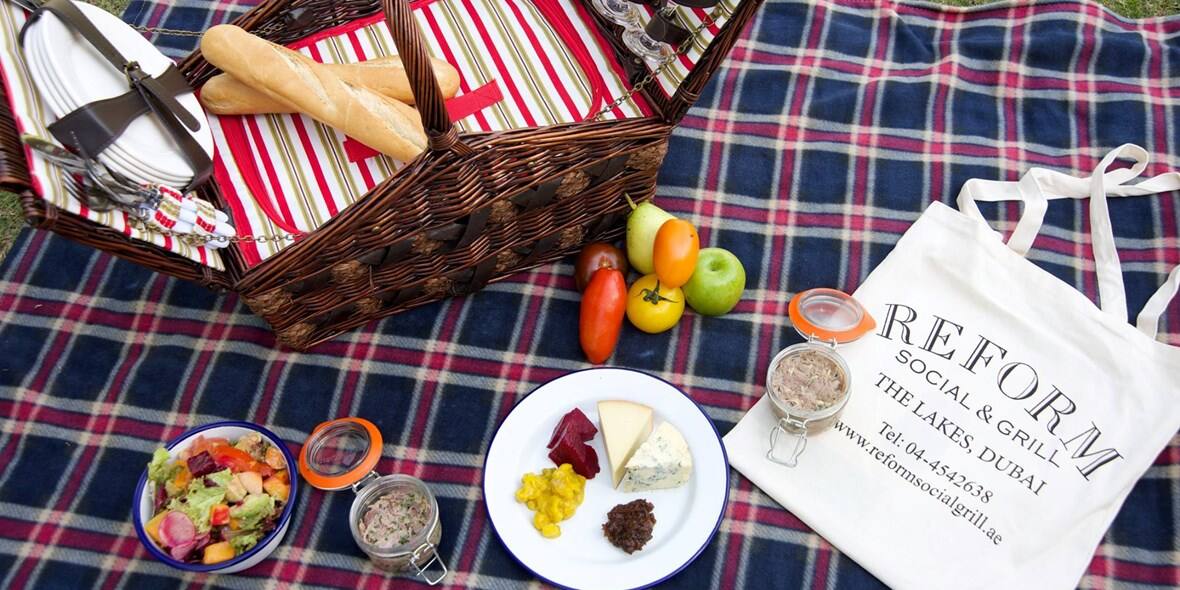 2
Make some noise at The Scene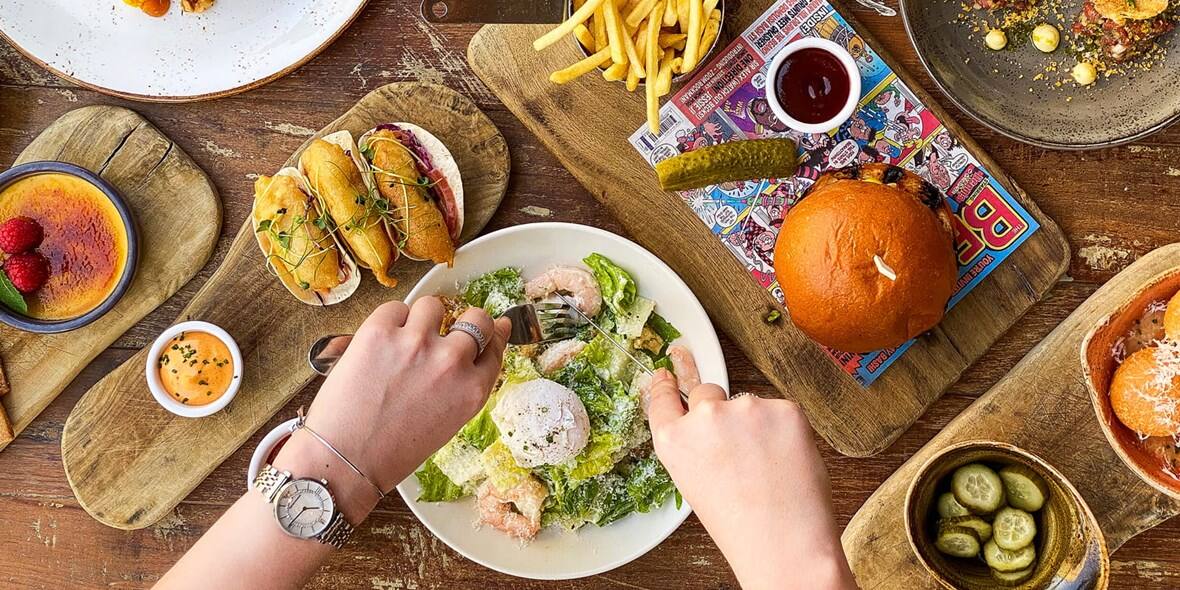 Self-taught celebrity chef Simon Rimmer opened this effortlessly chic hangout spot at Dubai's Pier 7, a buzzing seven-storey dining destination. The Scene's Saturday brunch specialises in British and European fare along with family fun – the little ones will love the live performances, arts and crafts and more. Expect plenty of sharing classics on the picnic-inspired menu, with prices starting from just AED299 for adults, AED49 for children aged seven to 12 years, while kids under six dine for free.
3
Best of British at Bread Street Kitchen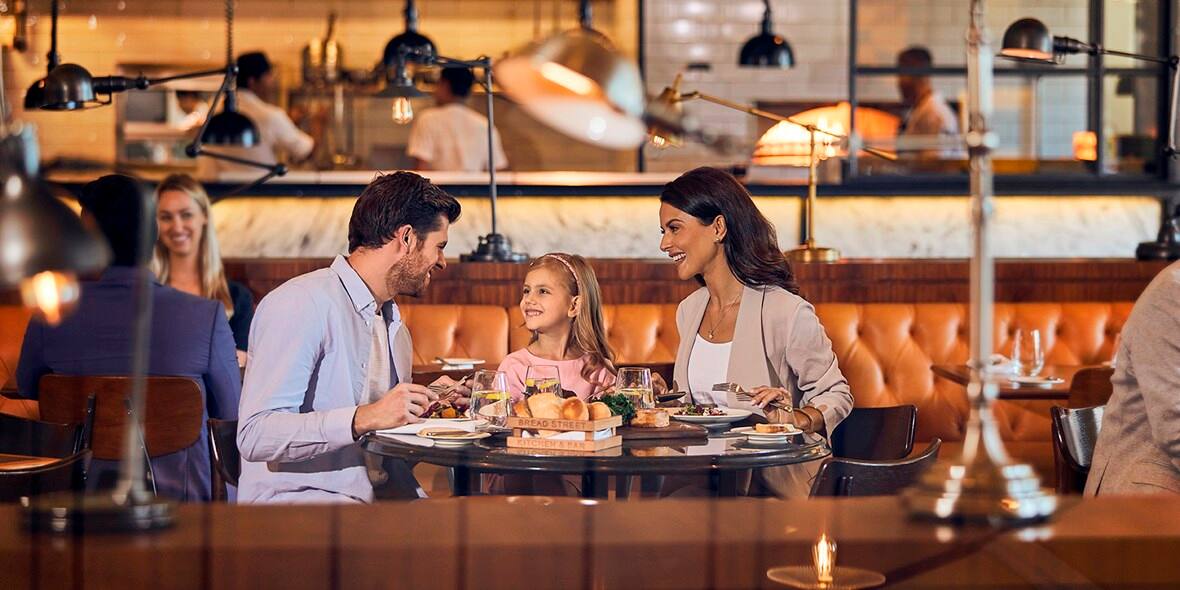 4
Waterside charm at Bistro Des Arts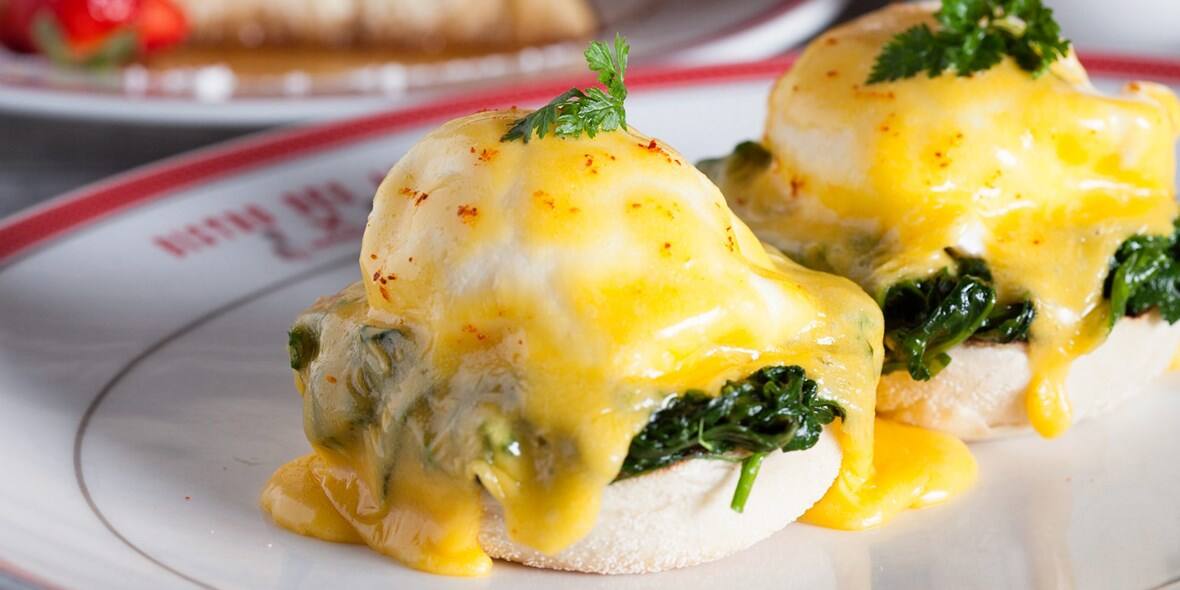 It might not be the Seine river floating beyond the window, but it feels much the same at Bistro Des Arts with views of Dubai Marina's buzzing waterfront. This charming Parisian bistro serves home-style food which makes it a favourite amongst foodie families. Make Saturday brunch a classy affair with delicious food and drinks starting from just AED119 for adults and AED40 for kids. Doors open as early as 10am, so book your spot now for a table with a view.

5
Pizza parties at Solo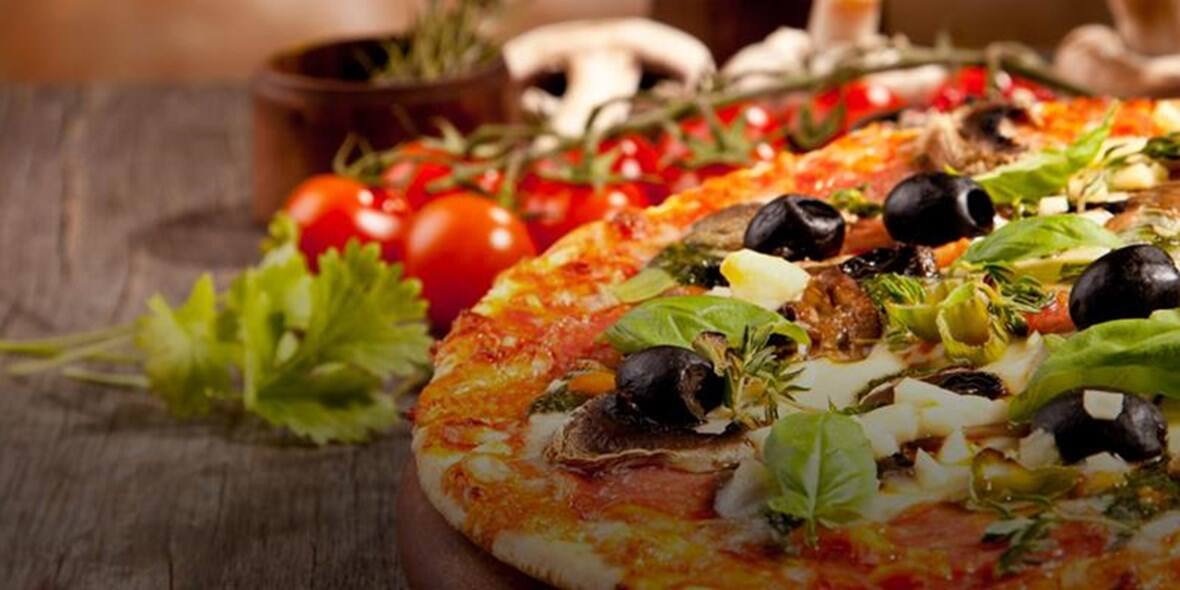 Raffles Dubai's Solo restaurant caters to everyone with their Italian-inspired Saturday brunch. Expect plenty of regional dishes including antipasti platters and sharing-style pasta, with lots of extra touches for young diners like letting kids choose their toppings and make their own pizzas. Raffles is connected to WAFI Mall, so you can combine brunch with shopping. Brunch prices start from AED295 for adults, AED100 for children 12-14 years, AED70 for children six to 11 years, and free for children under five.
6
Desert picnics at Bab Al Shams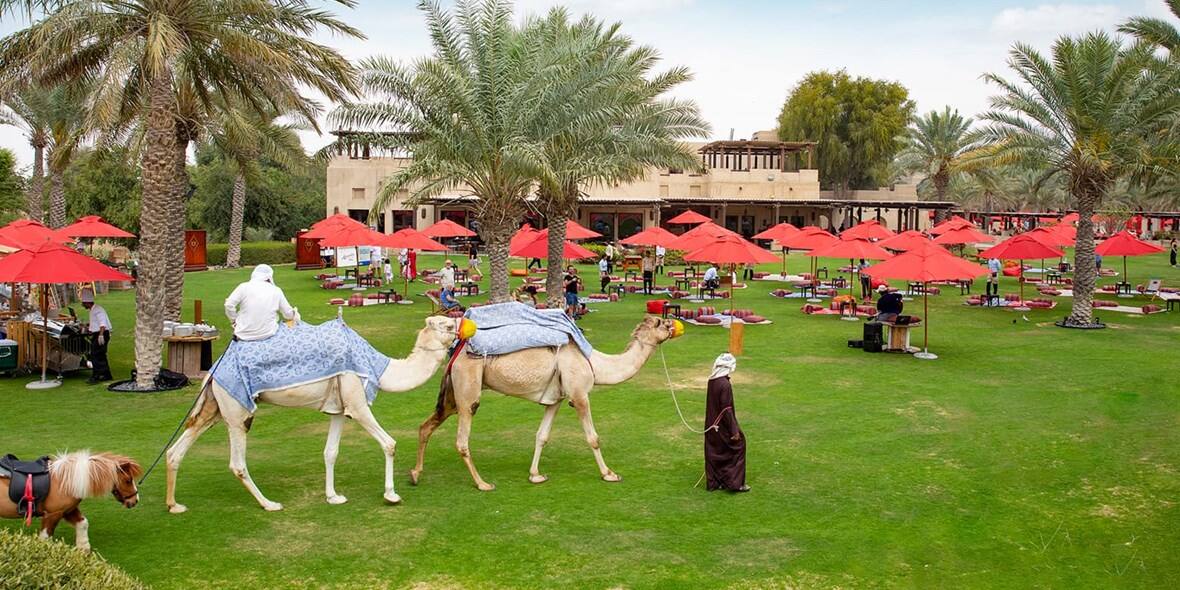 Held every Saturday, the Al Forsan picnic brunch is known for its relaxed ambience at the Bab Al Shams resort. Help yourselves from live stations that cook up everything from barbecued delights to pizza and pasta, satisfying the whole clan. Additional highlights include a DJ and live band getting everyone singing along, picture-worthy camel and pony rides, a petting zoo and bouncy castle. Prices start from AED260 for adults and children over 11, AED130 for kids aged four to 11, and free for little ones under four years.
7
Mexican fiestas at El Chapo
Mexico is known for its fiestas and El Chapo carries on the legacy with zest. This funky Dubai Studio City gem has a Saturday and Sunday brunch where tots and adults alike can revel in a carnival-esque setting while diving into a three-course menu of Mexican street food. While ice cream flows freely throughout, children can busy themselves with
arts and crafts
 in the Cartel Cave. Prices start from AED150 for adults, AED55 for children seven to 12 years, and free for children six years and under.
8
Celebrate good times at Bytes
Get ready to combine feasting with entertainment at Grand Plaza Mövenpick Media City's Bytes family brunch. Expect a children's fun arena, complete with face painting, a kids' cinema, bouncy castle and balloon-bending. Meanwhile parents can soak in the upbeat atmosphere with live entertainment, fired-up cooking stations and an international buffet featuring everything from curries to pizza. Prices start from AED249 for adults and children over 13, AED89 for children six to 12 years, and free for children under six.
9
Surf & Turf at Mezzerie
A signature restaurant at Waldorf Astoria Dubai Palm Jumeirah, Mezzerie has a brunch that delights all ages. With a surf and turf theme, there are several live stations serving up the best from the land and sea. Flavours span the globe, making this an irresistible affair. In addition to live music, little ones can look forward to an afternoon of complimentary fun at the Coco's Kids Club. Prices start from AED450 for adults, and AED150 for children aged 10-15 years, while kids under 10 eat for free.
10
Beach and brunch at Riva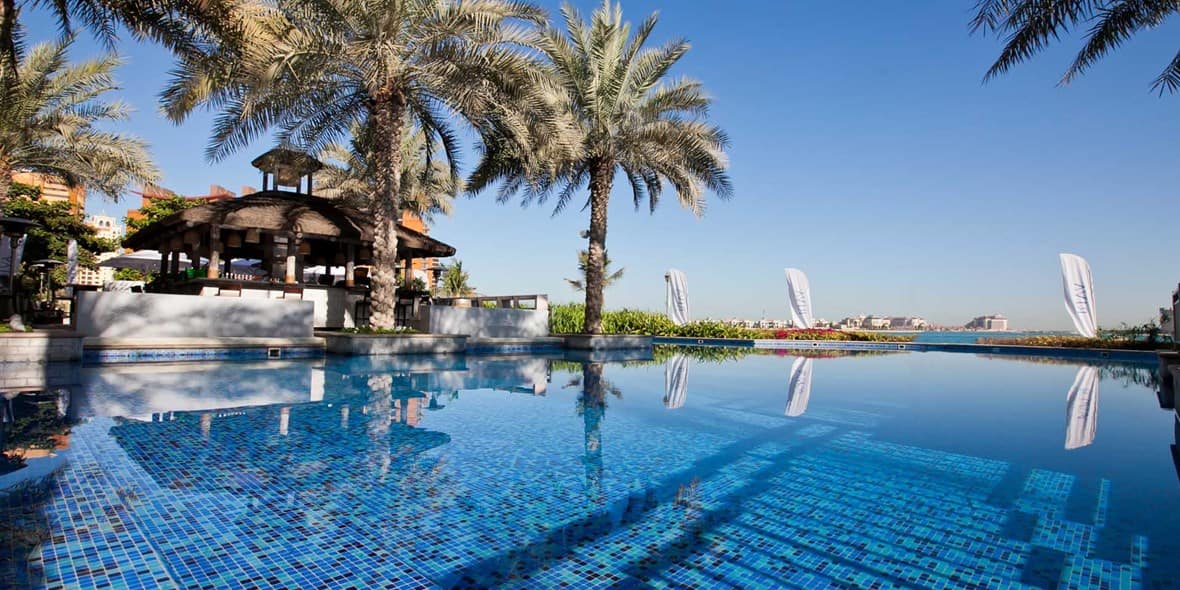 11
Have Sunday Blunch at Yalumba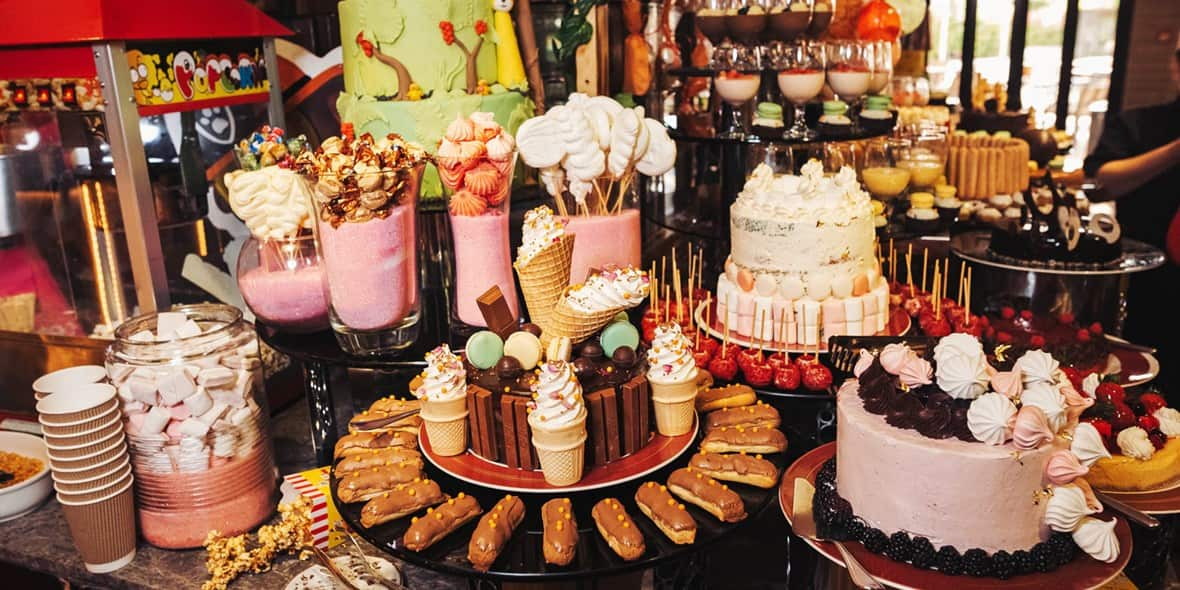 There's a complete
outdoor play area
 – with a watercolour canvas, tunnels to crawl through, mini-bouncy castle and more – plus plenty of indoor entertainment like face-painting, cupcake decorating, pizza-making and a slime station, at Yalumba's family-friendly Sunday offering that runs from 1pm till 4:30pm. While the little ones are kept amused, adults can tuck into the buffet, with dishes spanning the globe – the sushi counter is especially popular, with servers dressed as characters adding to the vibrant atmosphere.
12
Disney dreams at Jardin Rosé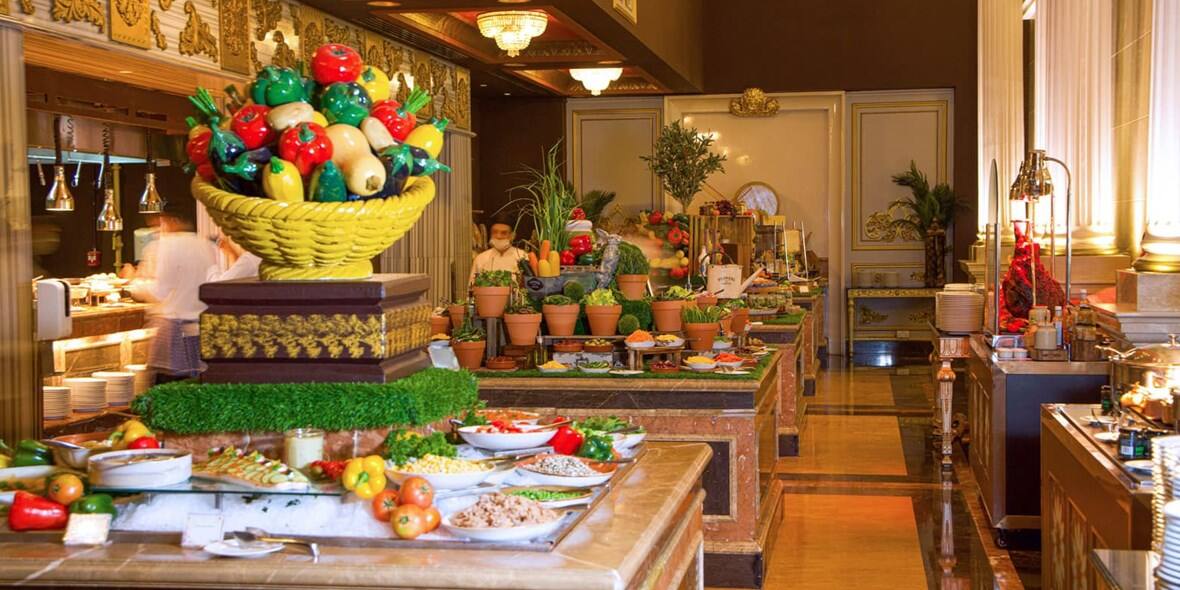 You'll feel like you've stepped onto the set of
Beauty & The Beast
– candle-stand Lumiere and clock Cogsworth greet you at the entrance – with the Beast making appearances and Belle putting on a musical show. But that's not all that this brunch at Jumeirah Zabeel Saray's Imperium Restaurant offers. Adults can indulge with foie gras stations, freshly-made grills, chilled seafood buffets, cheese stands or be tempted by the kids' food section, while kids will make a bee-line for the play area, complete with face-painting, book corner and colouring. Magic and bubble shows add to the fun, while everyone will be in raptures at the
dessert room.