Desert
Four family-friendly desert activities to try in Dubai
Gear up for adventure in Dubai's golden sands with these four top picks.
Gear up for adventure in Dubai's golden sands with these four top picks.
1
Conquer the dunes in a 4X4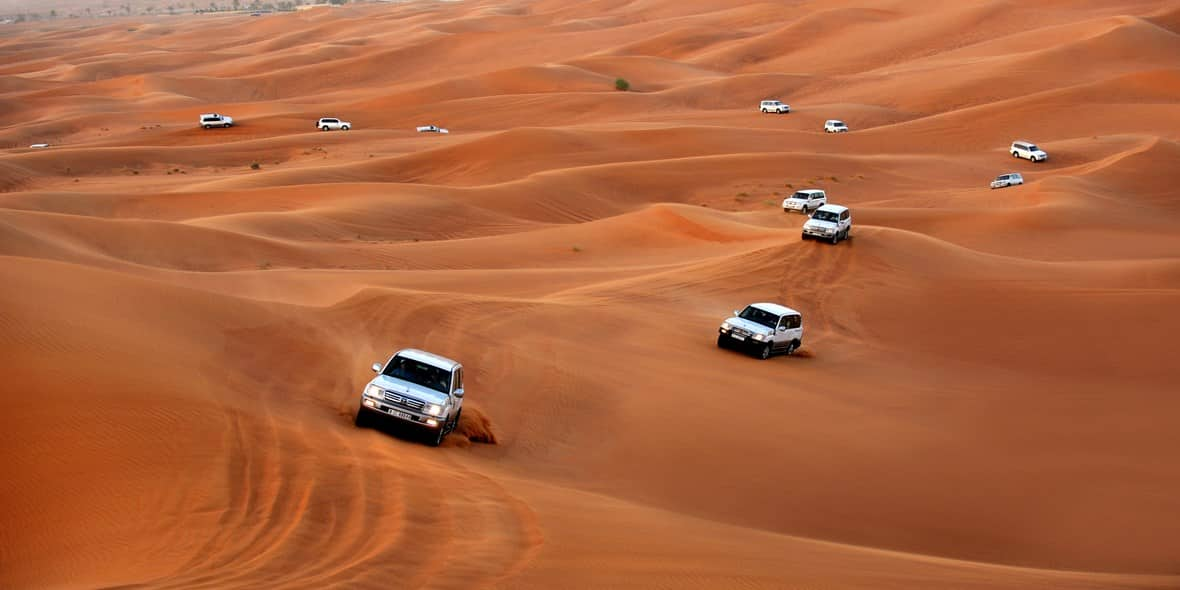 Go on an exhilarating offroad adventure in the middle of the desert. Take a four-wheel drive, an experienced driver, add some gigantic sand dunes, and let the fun begin! It can be a little scary as the 4x4 skirts down the side of a dune, or you find yourself at 90 degrees as you go over a particularly high crest. But you're in the hands of skilled drivers so sit back and enjoy the thrills. Sign up for the popular Dune Dinner Safari at Arabian Adventures, a convenient way to sample all the desert has to offer. Begin the tour with a fun drive through the sands at dusk before arriving at a Bedouin-style camp for a lavish Arabian buffet and live entertainment. Dress up in traditional clothes or try body art at the henna kiosk. Afterwards, when the camp lights are extinguished, everyone basks in the serene stillness of a star-lit desert sky. 
2
Meet the camels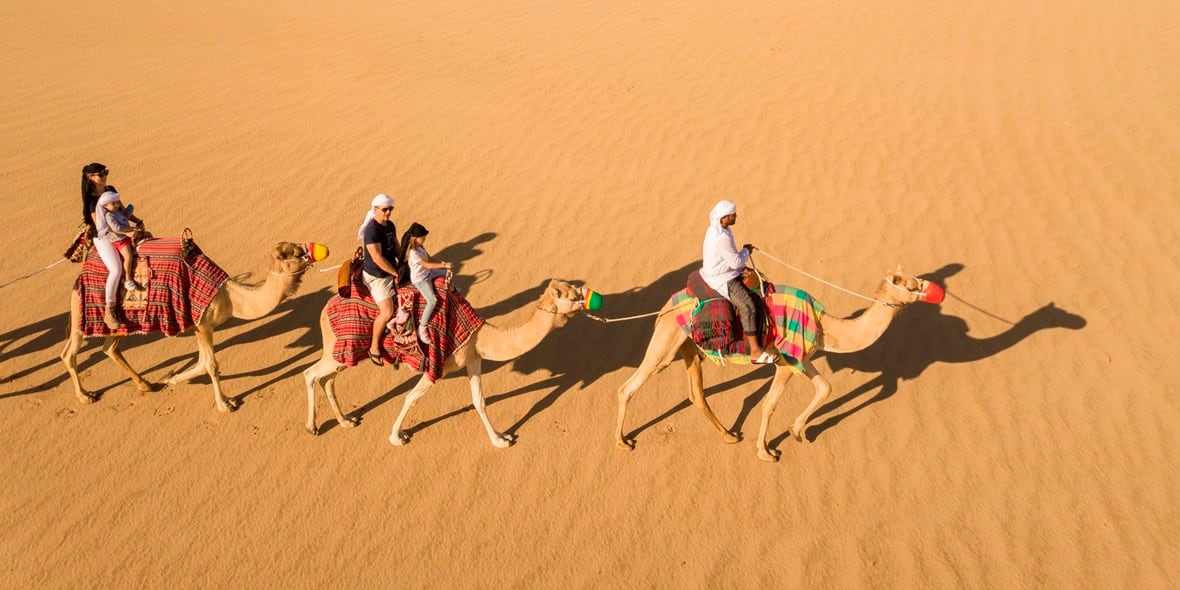 Delight the little ones with a camel encounter offered by many of Dubai's best desert experiences. For a longer ride, ensure you book a special tour such as the Camel Desert Safari with Platinum Heritage. After a short drive to the Dubai Desert Conservation Reserve, you'll climb aboard your dromedary (one hump) camel for a trail-style trek at sunset. You'll spot varieties of desert flora and fauna along the way, such as the Arabian gazelles and oryx, plentiful in the reserve.  For a more in-depth take on Bedouin life, head to Al Marmoom Bedouin Experience. Here, deep in the desert sands, you'll see first-hand how desert dwellers survived the sands. 
3
Try some action-packed adventure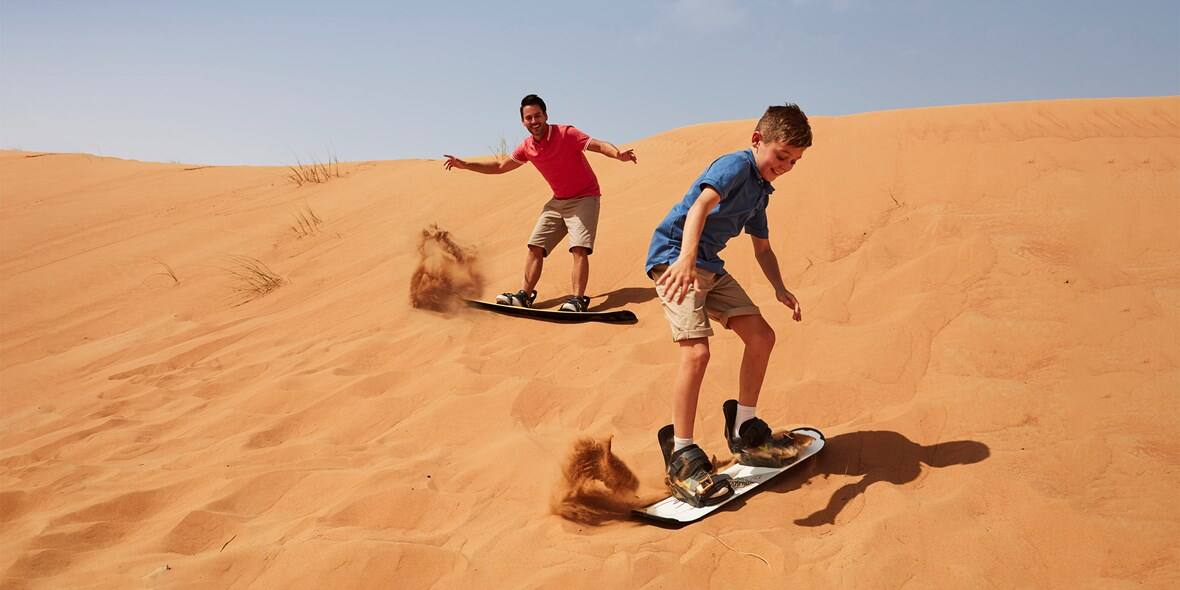 If you thought all you could do in the desert is drive, think again. Try sandboarding, or dune-surfing for an exceptional thrill. If you are travelling with young kids, this is one of the safest experiences and sees the rider glide down soft, sandy slopes. Teens may prefer quad-biking where they can drive across dunes in their own roaring four-wheeled bike. For a once-in-a-lifetime treat, book a sunrise hot air balloon ride over the desert with Balloon Adventures. Be thrilled as you soar up 4,000ft as the sun rises over the dramatic Hajar mountains in the distance.