Food & Drink
Must-try Arabian desserts in Dubai
From the moreish luqaimat to the rich Umm Ali, why not end your meal with some Arabian sweets?
From the moreish luqaimat to the rich Umm Ali, why not end your meal with some Arabian sweets?
1
Maamoul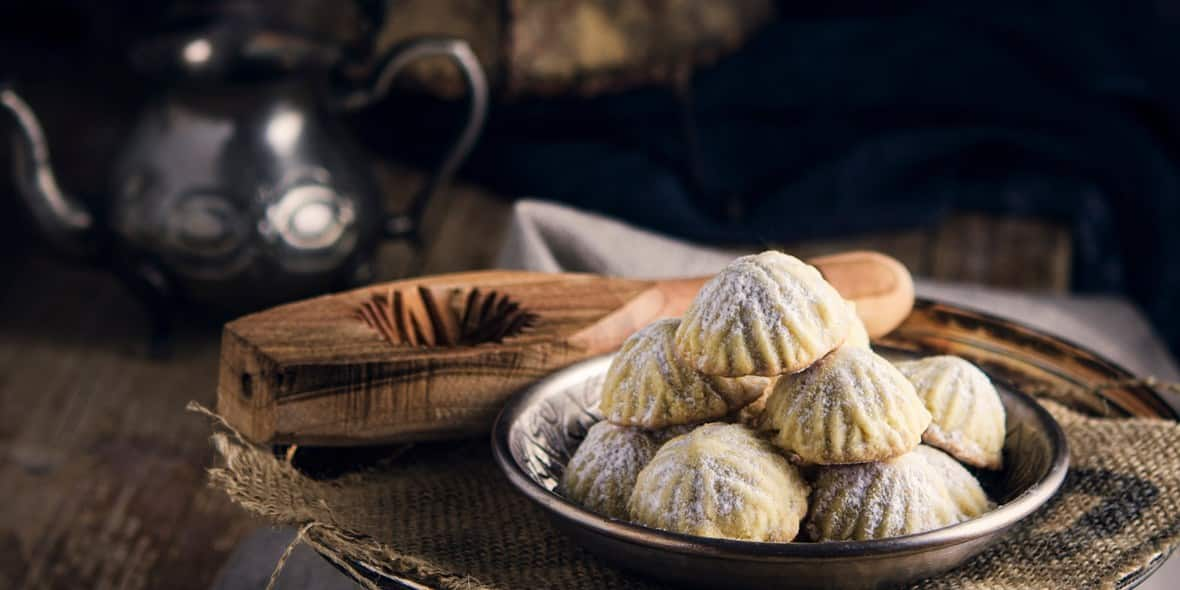 Flour, dates, spices and honey are essential ingredients for most Arabian sweets, and every Emirati grandmother has a secret recipe that's been handed down through generations. Likewise, the spiced date cookies called maamoul are sure to be found served in heaping piles in every majlis (a room for hosting guests in an Arab home). They are usually stuffed with date paste and crushed nuts, and pressed into decorative moulds before baking.
Their buttery flavour is the perfect companion to a cup of the strong black Arabian coffee they're usually served with. While grandma's recipe can't be beat, traditional coffee shops also serve them to reflect classic Arabian hospitality. Pair it with your afternoon tea at Al Hallab Restaurant and Sweets.
5
Khameer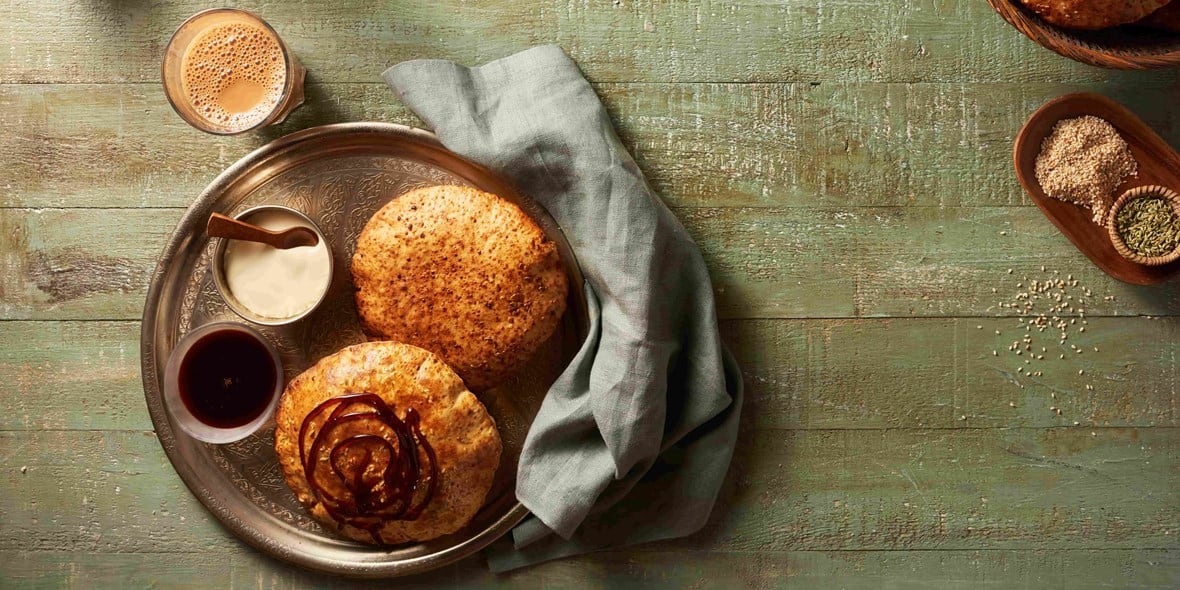 Now here's a delicious bread with decades of history. Starting out as little dough balls made from wheat or barley, there are many variations of khameer (yeast) bread. Bakers can include dates, saffron and hints of turmeric for added flavour. Once baked, they resemble puffed up buns and are served with local honey and cheese.
A number of hip Emirati eateries have tweaked the humble khameer to appeal to contemporary tastes, with combinations that include Nutella, peanut butter and jam, and sweet apple pie. Al Fanar's take stays on the traditional track, with a deep-fried option served alongside eggs, and a sweet-and-savoury mix with date syrup and cream cheese. 
7
Kunafa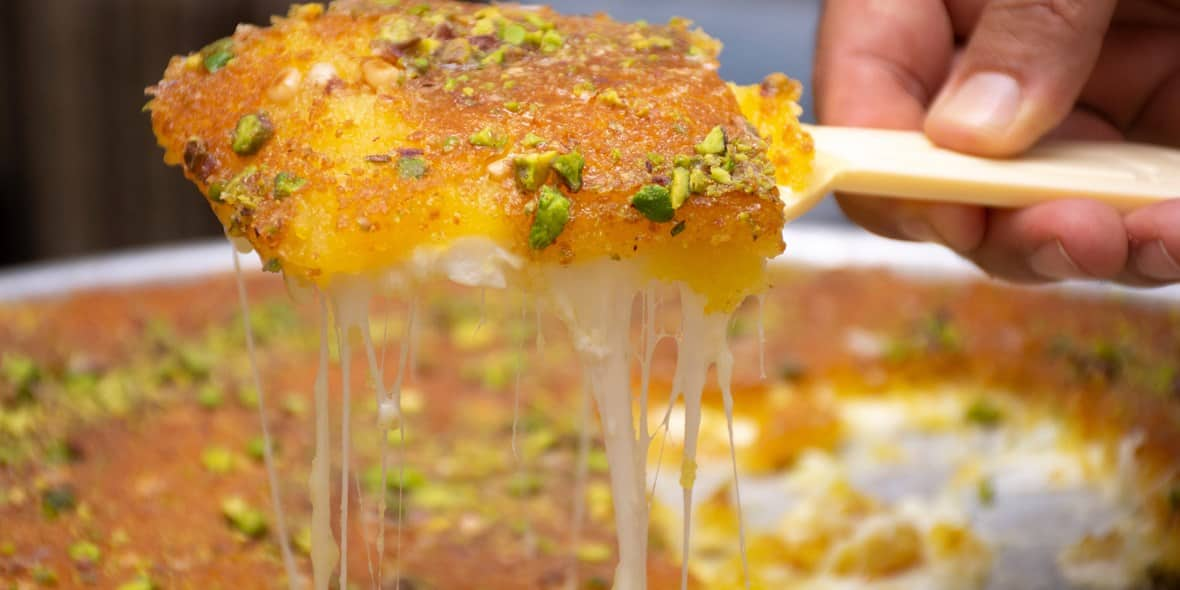 One of the region's favourite dishes, kunafa is readily available from Emirati and other Arabian restaurants. The dish is made up of a thick layer of mild white cheese, which is topped with crushed vermicelli noodles or shredded wheat. Best served piping hot and soaked in a plain or rose-flavoured sugar syrup, many eateries boast their own version of the dessert.

Kunafa is also a popular breakfast food for those with a sweet tooth, with Arab restaurants serving it from their shop windows during the busy morning rush in Old Dubai. Scooped into a soft brioche roll, it's the perfect one-handed breakfast for those on the go. Try an unconventional version, topped with chocolate, at WAFI Mall's Bosporus or head to Firas Sweets for the authentic recipe.
8
Assidat Al Boubar