Spas & Wellness
Five ways to treat yourself in Dubai
Looking for the ultimate holiday pick-me-up? Book in for these Dubai sessions.
Looking for the ultimate holiday pick-me-up? Book in for these Dubai sessions.
1
Unravel during a traditional hammam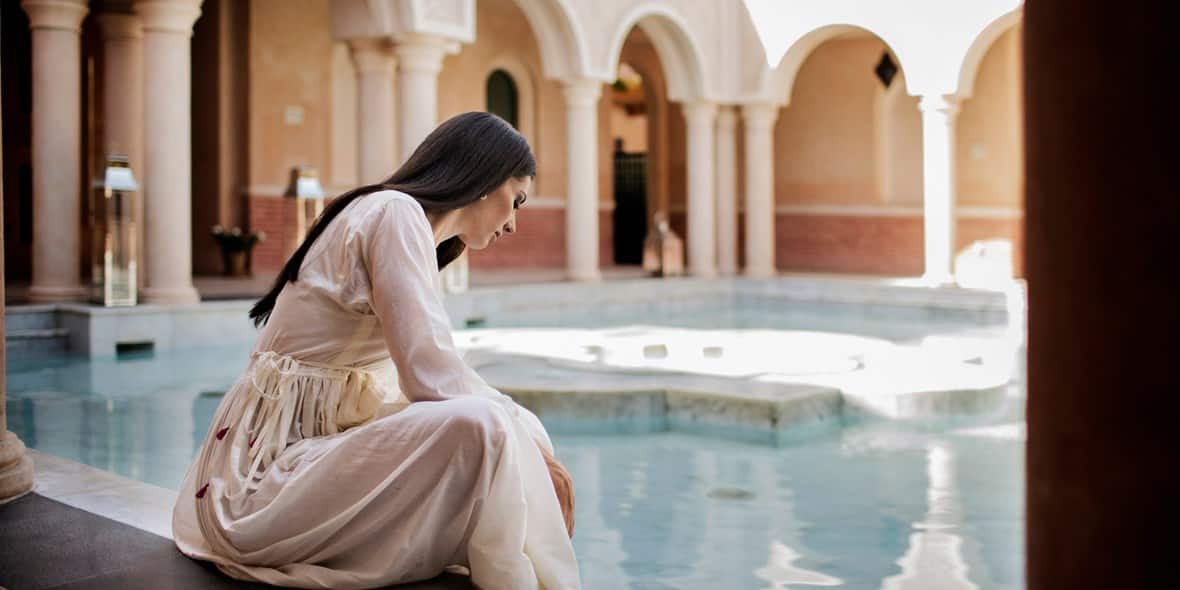 Unwind, balance, uplift – these are the three pillars One&Only Spa was built on. This private spa at the One&Only Royal Mirage offers a range of tailored exercises and treatments to let your hair down and your troubles go. Oopt for the ancient route with a traditional hammam treatment. This lets you leave the world behind whilst you relax and enjoy the decadent massages and skin treatments of the Ottoman Empire. The hot marble, steam rooms and steam bath will transport you to a world of relaxation.
2
Afternoon tea, Burj Khalifa style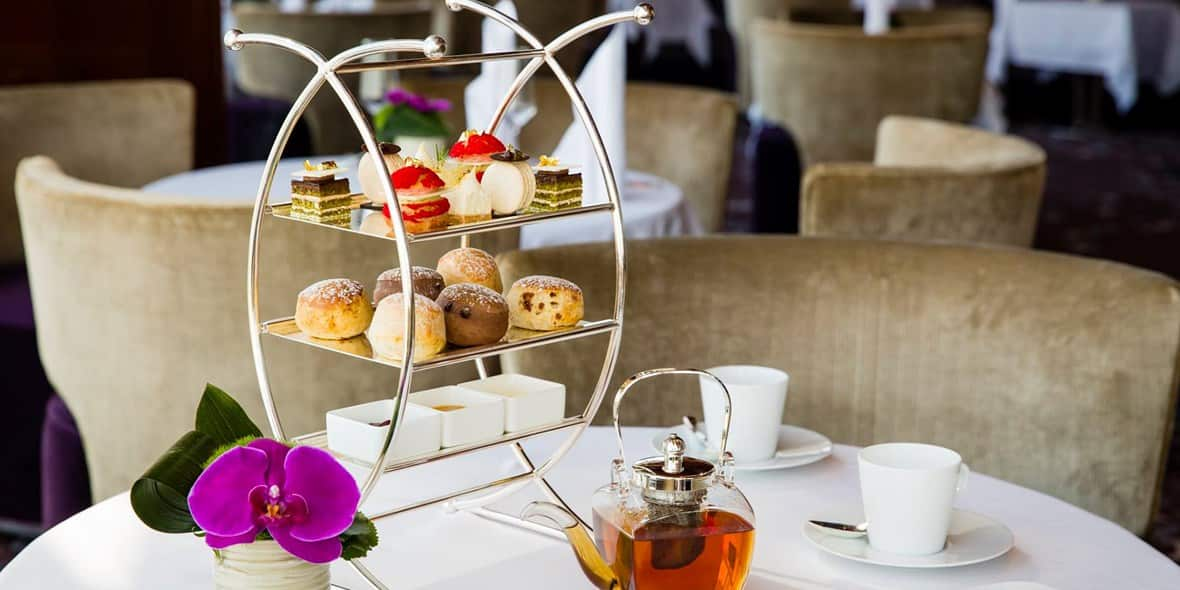 Take 'high tea' literally from the 122nd floor of Burj Khalifa. At.mosphere renders a stylish setting with views that are in a league of their own, considering the tower's iconic status as the world's tallest. Feast on a choice of three dining options – fresh and fruity, cream and savoury, or fine roasts and vegetables – and be spoilt for choice thanks to an extensive selection of fine teas. It might be worth paying a little extra for a seat right by the windows to make this once-in-a-lifetime experience even more unforgettable.
3
Underwater-inspired yoga
Stretch out with the fish at this one-of-a-kind fitness class. In the heart of The Lost Chambers Aquarium, you'll be led by one of Atlantis, The Palm's expert yoga instructors through positions that are slightly adjusted to mimic the movements of the 65,000 fish, rays and sharks that surround the glass-panelled room – yes, there will be a seahorse pose! An hour of sun salutations and downward dog-fishes is finished off with mindful meditation. Classes take place multiple times a week, but bookings are essential.
4
Detox at Palm Jumeirah
The Retreat Palm Dubai presents a tranquil setting to hit reset with lapping waves and seaside views. The region's first holistic resort offers a host of customised packages that balance body, mind and soul. Choose from a one day reset to a two-week overhaul, with treatments taking place at serene locations across the resort. There are plenty of nutrition-focused meals, spa treatments, meditation and alternative healing to get your relaxed in no time.
5
Look your radiant best
A firm favourite amongst Dubai's salon-loving locals, Tips & Toes knows how to treat a lady and is the antidote to all your beauty woes while on holiday. The expert staff here are trained to do express manicures, glamorous blowouts, and even specialised facials to have you looking your best in no time. Ask for an in-chair head, neck and shoulder massage too and you can leave feeling great, both inside and out.