Food & Drink
Top food trends to try in Dubai
From Instagram-friendly plates to vegan menus, Dubai's gastronomic scene always stays in step with international crazes.
From Instagram-friendly plates to vegan menus, Dubai's gastronomic scene always stays in step with international crazes.
1
Supper club sessions
Discerning diners on the lookout for intimate culinary experiences can seek out 
supper clubs
 that often take place in the host's house. Insider status is secured the moment you book, as these pop-ups usually stay under the radar. Whether you're after
The Curry Bureau's
Indian coastal cuisine,
Haya's Kitchen's
Palestinian feasts, Spanish-accented menus by
Tano's at 8
, Moreish by K's Pakistani plates, or Girl & The Goose's Nicaraguan delicacies, there's a table in Dubai to satiate your craving.
2
Show up for superb eat-ertainment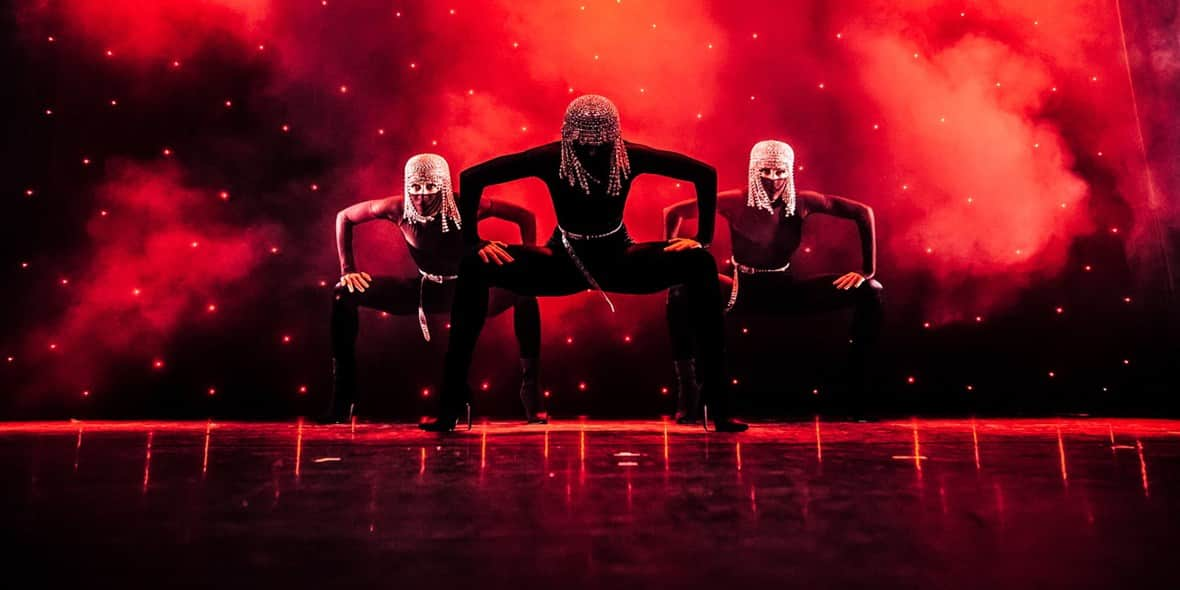 What could be better than a sumptuous dinner at one of Dubai's best restaurants? Adding in the extra draw of a spectacular show. Many venues are specifically designed to display a theatrical on-stage performance from Westin Mina Siyahi's Papillon, The St.Regis Downtown's TABU and Address Beach Resort's DREAM joining established stalwarts like Billionaire Dubai, La Casa del Tango and Guy Manoukian's The Theater. And if you're looking for a more immersive retro-vibe, then Paramount Hotel's Flashback Speakeasy fulfils a roaring twenties brief.
3
Snap up Instagram spots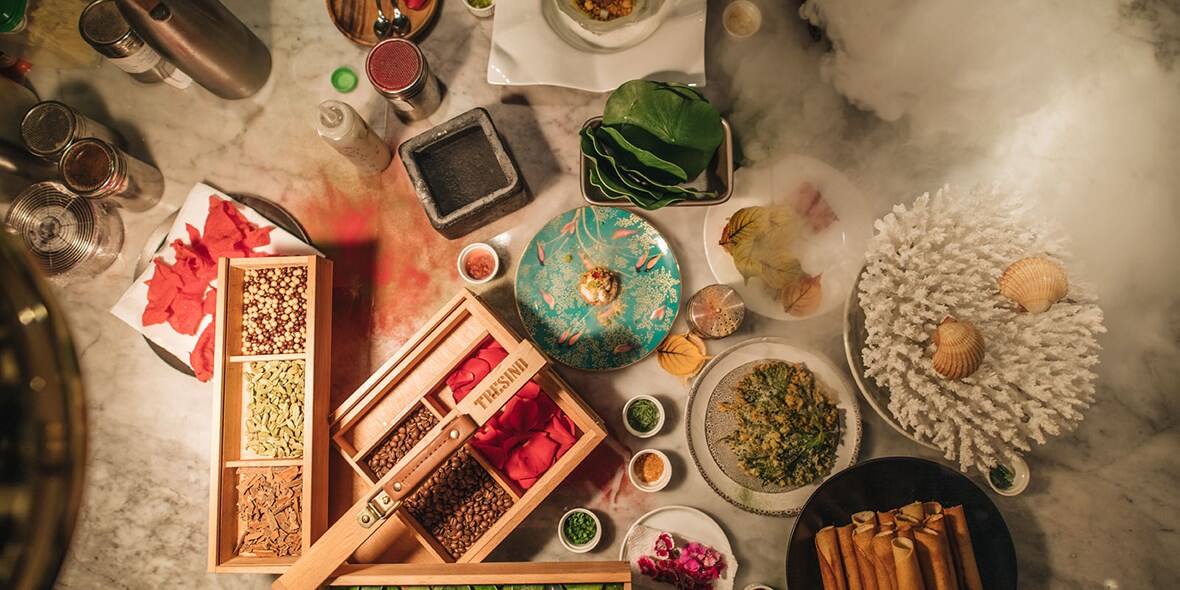 Fans of molecular gastronomy will be wowed by the intricate presentation, billows of smoke, bubbling concoctions and curious 'coffee stones' served by chef Himanshu Saini's Tresind Studio. And there are plenty of other eateries that urge you to keep your cameras ready for social media-worthy
culinary reveals
. Photo-worthy plates are served up at cafes like
floral-focused Saya
, electric pink is the overarching hue at
DIFC's VIBE
 while
Farzi Cafe
 continues to innovate with a
chaat
trolley dispensing snacks. 
5
Basque cheesecakes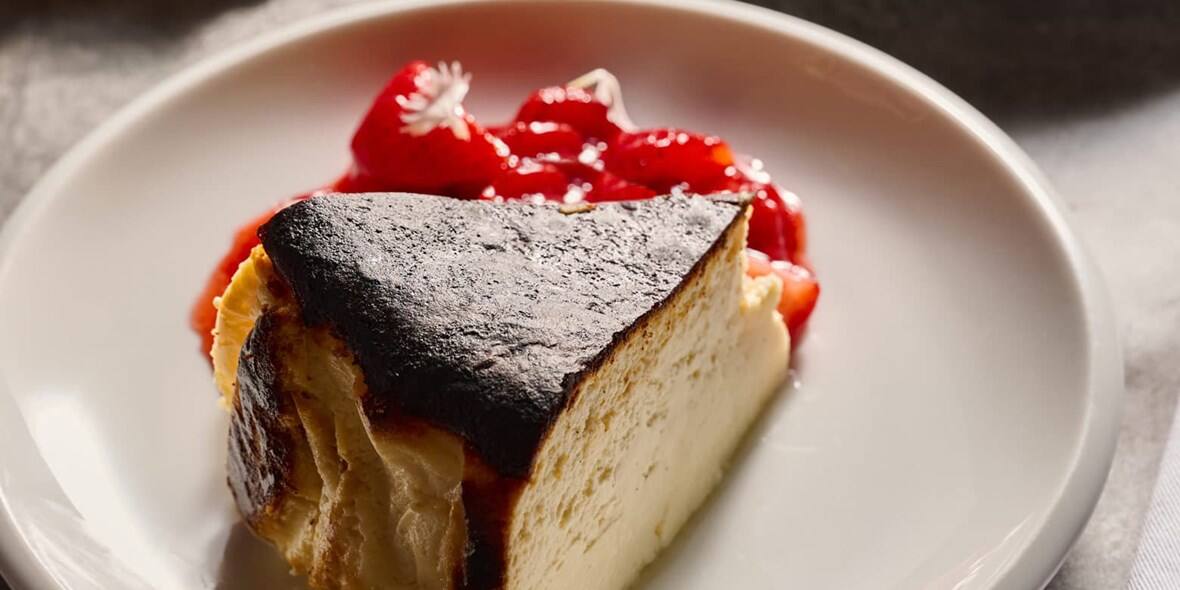 Rainbow and tsunami cakes, move over, there's a brand
new dessert
 that's gathering column inches. The creamy Basque cheesecake, which has no crust and is baked at a high temperature giving it a distinctive charred look, is becoming a mainstay on menus across Dubai. From
DIFC-based
 Sucre's version teamed with a strawberry compote to the classic original dished out at Alserkal's Nightjar Coffee,
L'ETO Caffe
 and Roseleaf Cafe, this subtle sweet treat always hits the spot.
6
Burger bonanza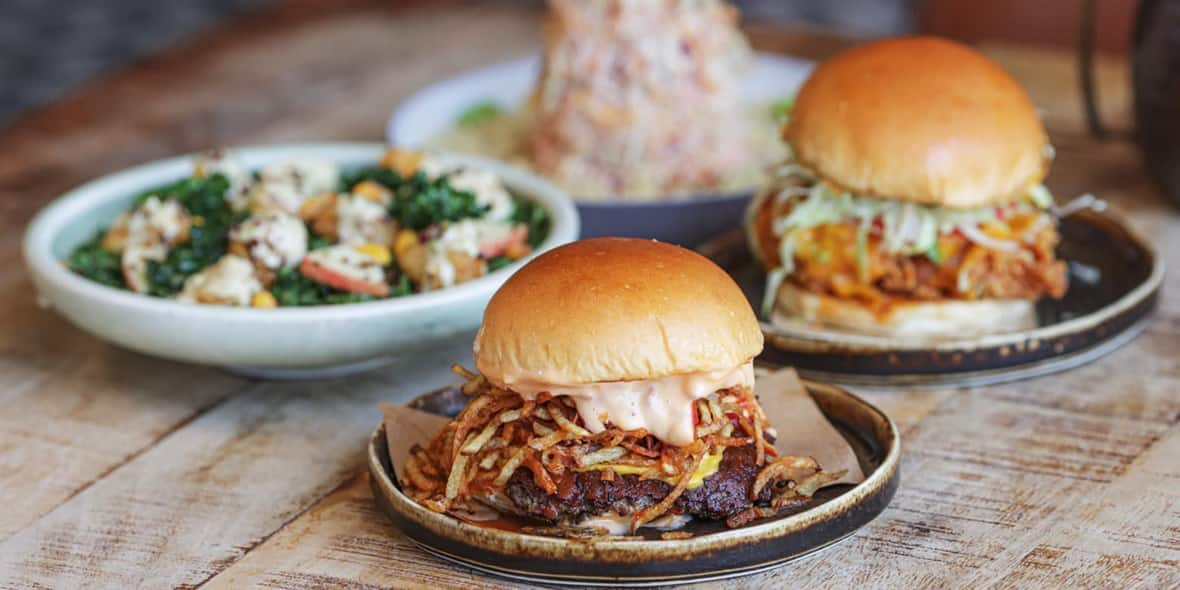 7
Charcoal bites
Charcoal may not necessarily be the ingredient you think of when whipping up a treat but chefs are going all-out to incorporate dark hues into Insta-friendly plates around town. Once the preserve of drinks and desserts
like Scoopi's
 activated charcoal ice cream, you can now feast on 
TABU's
black tempura calamari,
Ossiano's
legine
 fish fillet,
Galleria Mall-based
 Juan's inked prawns and pizzeria
Moon Slice's
 black orbed
arancini
with truffle sauce. Plus, there are a host of black buns popping up on burgers like those served up by
Salt Bae
.
8
Fabulous food halls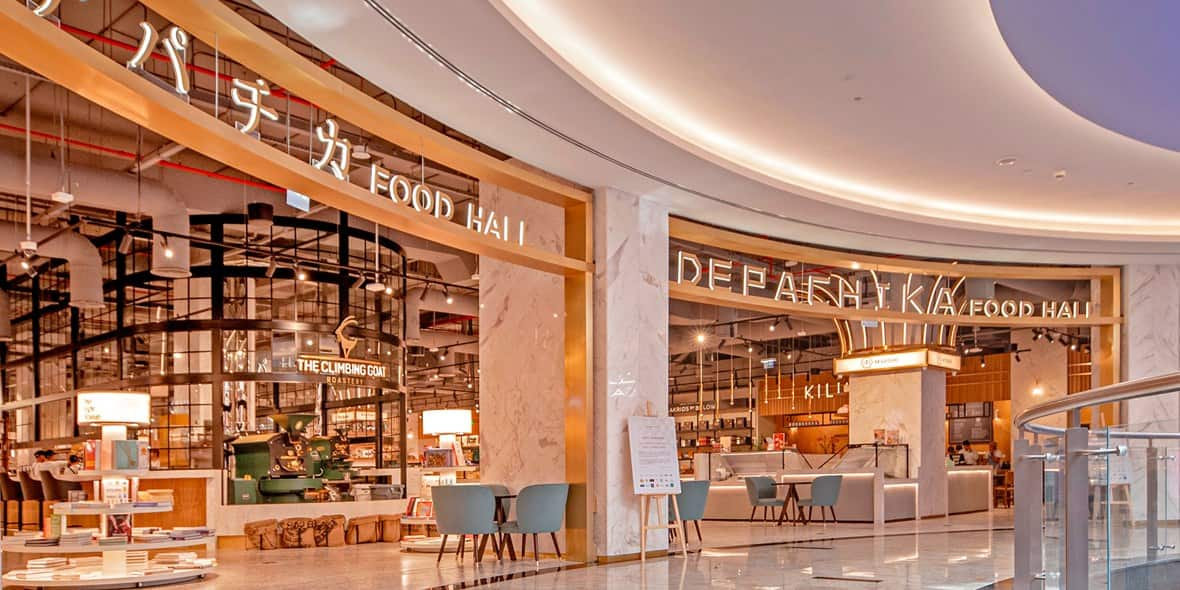 Diners looking for elevated offerings, premium ingredients and artisanal fare – with the added bonus of fast service, casual seating and lots of choice – are flocking to
gourmet food halls
 popping up across the city. Upscale spaces like Depachika at Nakheel Mall have been joined by the lunchtime favourites Downtown Kitchens, South Market Food Hall and Motor City's Neighbourhood Food Hall so discerning diners can try boutique culinary concepts all under one roof.
9
Always truffle season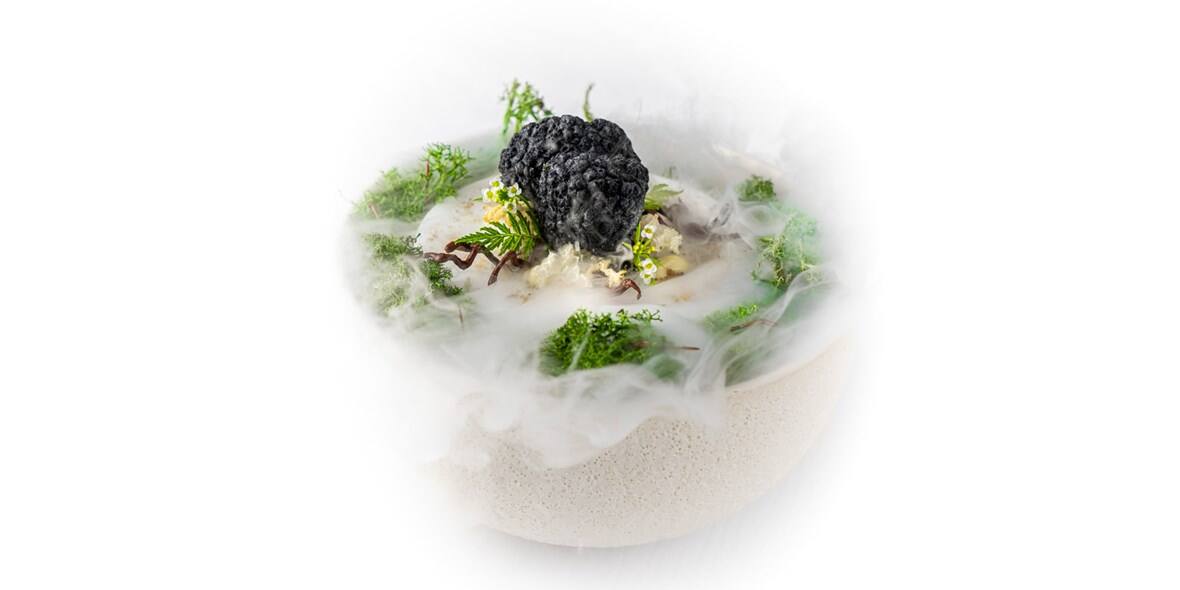 You'd expect
Italian restaurants
 to be shaving truffles onto pastas, but the prized fungi is now being brandished on all cuisines. There is even a Truffle House with everything an epicurean might want at
Dubai Hills Mall
. From the truffle-laden Turkish
pide
at
Orfali Bros Bistro
, to
Croque Monsieur
 sandwiches at
La Cantine du Faubourg
, Parker's burgers and
Hutong's
 Peking duck, everyone is utilising this prized ingredient. The most innovative of them all? Chef Gregoire Berger's sweet-savoury 'truffle truffle' at Ossiano.
10
New age blends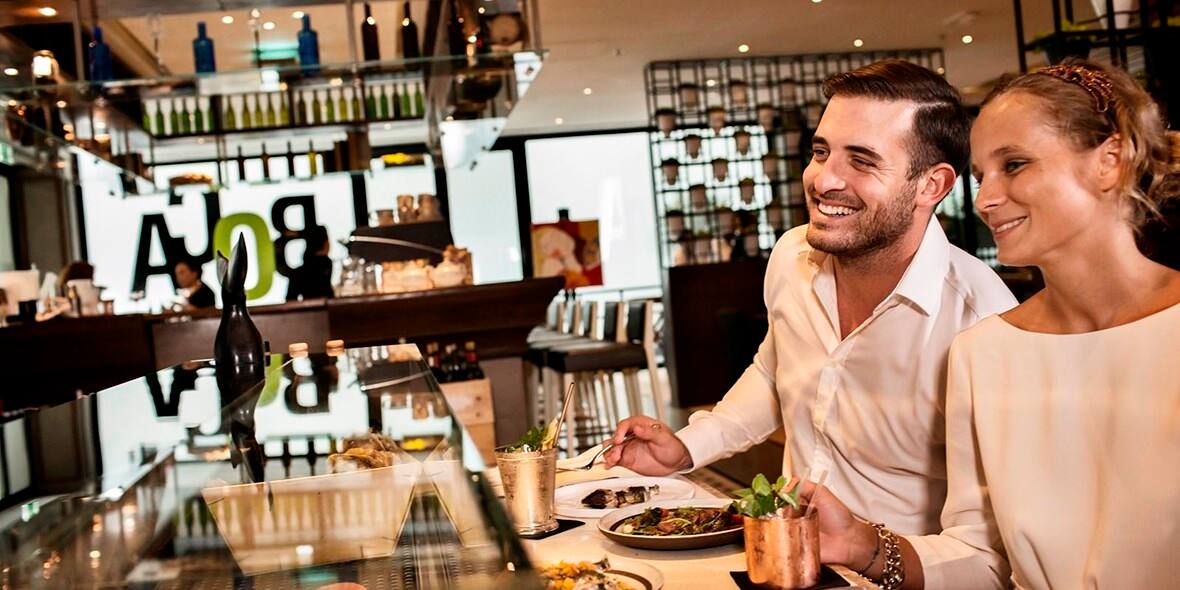 Dubai restaurants are not shy to break convention, which is why we're celebrating experimental mocktails taking a rightful place on menus. Pioneering BOCA was one of the first to adopt refreshing alternatives – try the Alhambra Garden, a standout mix of apple, cucumber, lemon, local mint and elderflower. Most top eateries have similar sophisticated offerings that are worth discovering across the city, including 11 Woodfire that won a 2022 Gault&Millau award for their housemade blends.