Sustainability
Make eco-friendly choices and reduce your carbon footprint by following these simple tips.
Make eco-friendly choices and reduce your carbon footprint by following these simple tips.
1
Stay in an eco-friendly hotel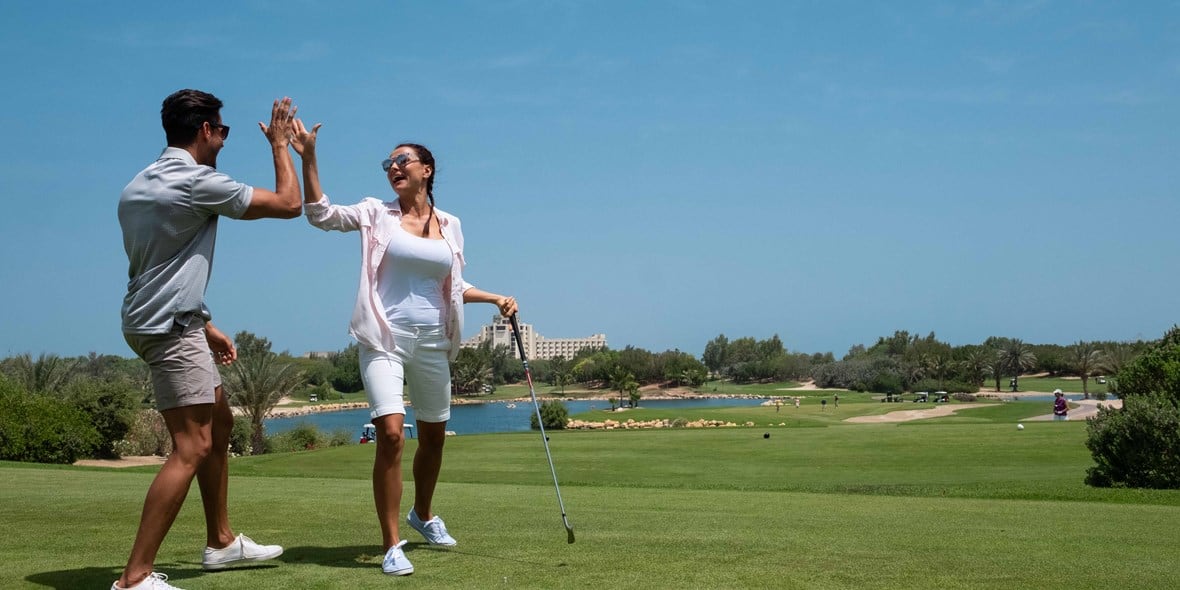 Most of Dubai's hotels are becoming more sustainable, but a few stand out for their commitment to reducing their carbon footprint. For example, Anantara The Palm boasts a Green Growth certification thanks to its efforts to cut energy consumption and single-use plastics. Other admirable sustainable hotels include JA The Resort in Jebel Ali, which uses solar water heating, grows its own produce and recycles much of its water for irrigation use – among many other initiatives. Meanwhile, Andaz Dubai The Palm has teamed up with GCAF (Green Container Advanced Farming) for a container farm onsite, allowing the boutique hotel to harvest its own hydroponic produce.
2
Consider alternative ways of getting around
While you're in Dubai, consider getting around using eco-friendly public transport. For example, the Dubai Metro was designed to meet the highest environmental sustainability standards, reducing harmful carbon dioxide (CO2) emissions. If you want to hit the open road while still staying green, choose electric cars like Tesla from rental companies such as Yeti Car Rental and VIP Car Rental. There are many electric vehicle charging stations at malls and hotels across the city, so you'll find it easy to recharge while out exploring. Alternatively, take advantage of the city's many walking paths. Rent a bicycle or get an e-scooter (if you have a permit to use one) and enjoy the city sights from dedicated cycling tracks. 
3
Shop for sustainably-sourced treasures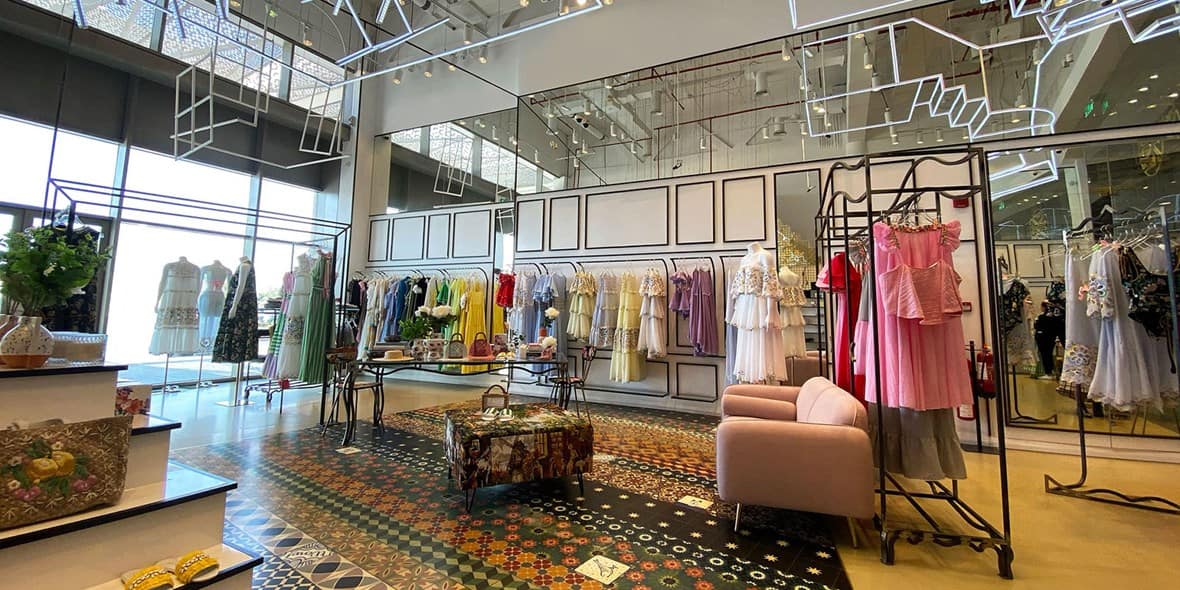 The most eco-friendly way to shop is by giving existing items a second chance. Fortunately, there's a growing movement dedicated to bringing sustainable fashion to the city. Start at Garderobe or Retold, where you'll find pre-loved clothes, shoes, bags, accessories and more from some of the world's best brands. The UAE is also home to dozens of sustainable and slow-fashion labels, such as All Things Mochi, Kate Chad, The Giving Movement and Nomadic State of Mind. You'll be able to find these labels and many more at independent boutiques and homegrown retailers such as Sauce.
4
Dine on delicious locally-grown food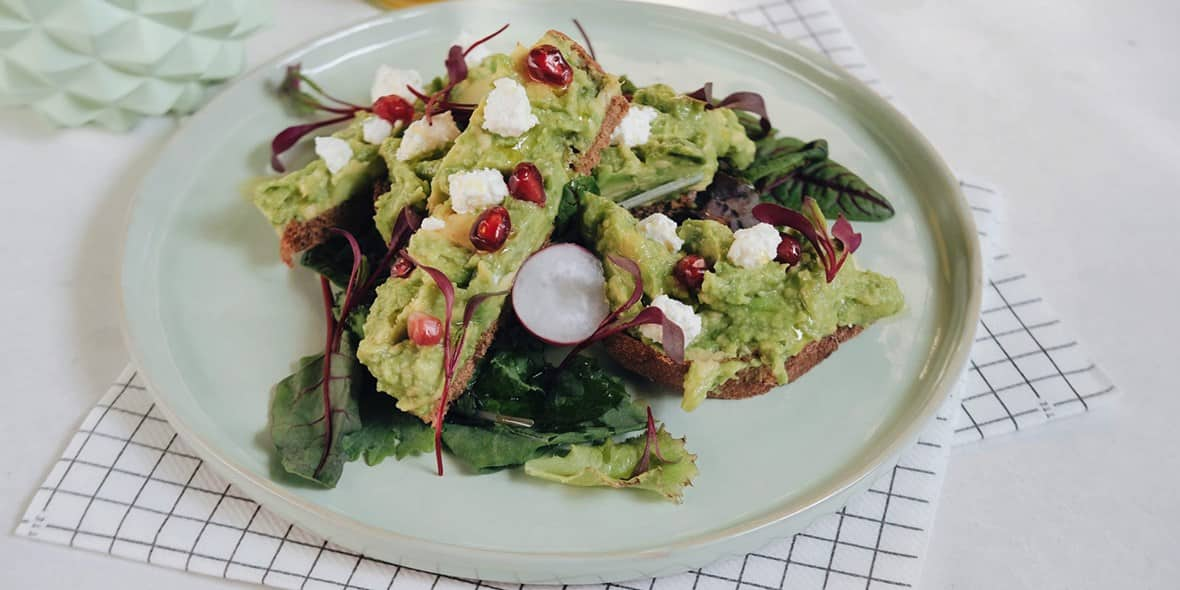 The best food in Dubai is increasingly being grown right here in the emirate, thanks to high-tech farming – and local chefs are taking full advantage. Restaurants such as BOCA in Dubai International Financial Centre offer zero-waste meals with an emphasis on local ingredients, while Cassette in Al Quoz boasts produce from local farms and makes use of seasonal ingredients. If you visit an eatery, be mindful and take only what you need – if you can do without a disposable cup or a plastic lid, say so. Some cafes like plastic-free The Sum of Us also reward eco-conscious customers by offering 10 per cent off their coffee bill if they bring in a reusable cup. Local farms also supply produce at weekly markets such as Ripe Market and in grocery stores, encouraging residents and visitors to adopt responsible consumption in their everyday lives.
5
Admire nature at Dubai's wild spaces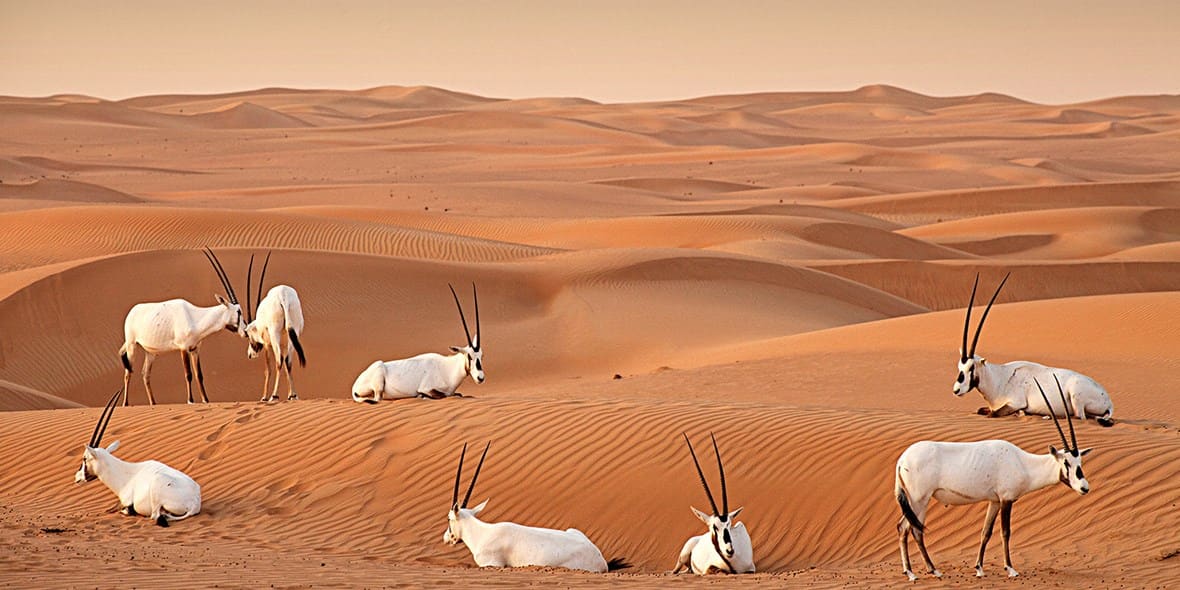 Learn more about Dubai's natural habitats by visiting protected reserves – not only will you get the chance to experience something new, you'll also be contributing to conservation efforts. For example, the Dubai Desert Conservation Reserve and Al Marmoom Desert Conservation Reserve are a safe haven for endangered species and native desert dwellers, such as the Arabian oryx. Access is controlled to preserve flora and fauna, so you'll have to book a tour with trusted operators such as Platinum Heritage or consider staying in an eco-friendly desert resort. Don't miss the chance to stop by Ras Al Khor Wildlife Sanctuary too – the protected wetlands are home to thousands of birds.
6
Make use of citywide recycling bins
Dubai has installed a growing network of recycling bins across malls, beaches, hotels and other public spaces in every neighbourhood. It's the best and most convenient way to safely dispose of cans, plastic or paper waste, which gets collected regularly. Not sure exactly where to go? Visitors find it easiest to head to their nearest petrol station, which often offers convenient recycling options. Those looking to get rid of less mainstream items like glass, electronics, clothes and more can also head to the city's larger recycling hubs, such as Al Manara Centre or Karama Park's Oasis Project.
7
Learn from the past, look to the future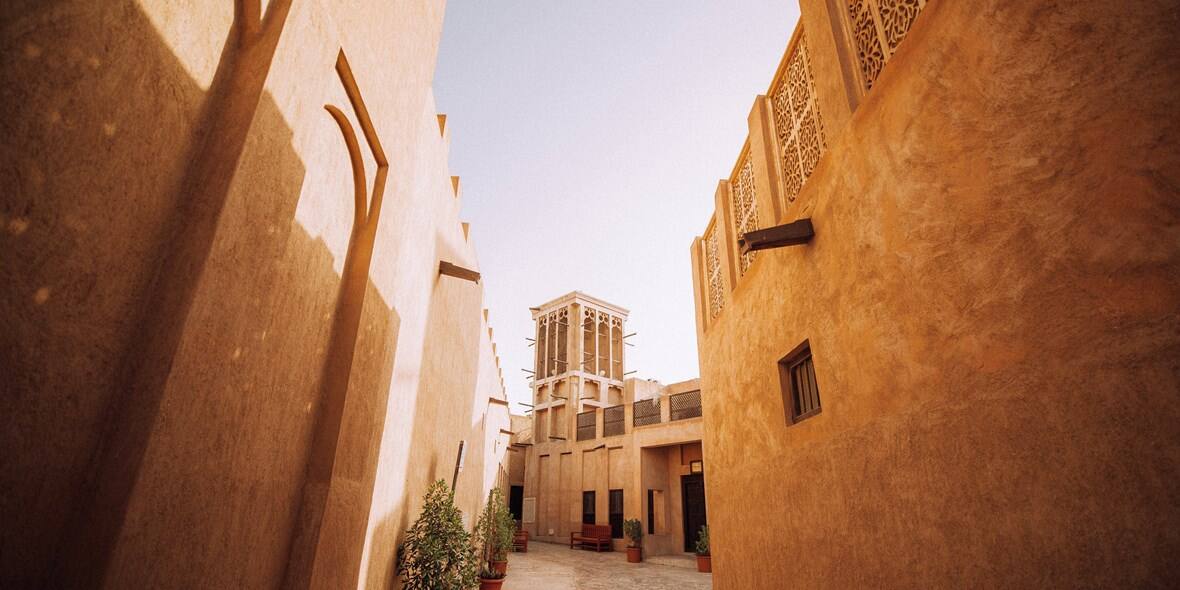 If you take a walk around Al Fahidi Historical Neighbourhood, you'll see dozens of traditional Arabian windtowers set around shaded courtyards. These towers have, for centuries, helped keep buildings cool during warm summers. While the architecture might be old, it continues to inspire architects around the world. Solving the challenge of how to live in balance with our environment may be complicated, but Dubai is helping to find the answers with initiatives such as The Sustainable City – the first net-zero development in the emirate – or Dubai Electricity and Water Authority's Innovation Centre. And of course, Expo City Dubai's Terra - The Sustainability Pavilion is dedicated to showcasing emerging eco-friendly solutions from around the world.
8
Refill and hydrate at water filter stations
Plastic waste is one of the most critical issues our planet faces today. In 2022, the Dubai Can sustainability initiative launched and it aims to reduce the use of plastic water bottles in the community while creating a culture of consciousness. Several filtered water stations have been installed across the city's main tourist attractions, offering residents and visitors access to safe, pure drinking water at no cost at all. Local businesses and hotels are also encouraged to join the movement by making the switch to reusable filtered water solutions.