Sports
Take a swing at Dubai's top golf courses
Practise your putt on one of our stunning greens on your next holiday.
Practise your putt on one of our stunning greens on your next holiday.
1
Address Montgomerie
Set in the picturesque location of Emirates Hills – known by many as Dubai's version of Beverly Hills – Address Montgomerie is one of the Middle East's most desirable golfing destinations. Colin Montgomerie, the famous golfer who gave the hotel its name, designed the course with the help of another legend, the late Desmond Muirhead. The course spans more than 107 hectares in total, including 20 hectares of man-made lakes, 37 hectares of perfectly manicured gardens and 81 large bunkers – making this championship-standard, 18-hole course as tricky as it is beautiful.
2
Dubai Creek Golf & Yacht Club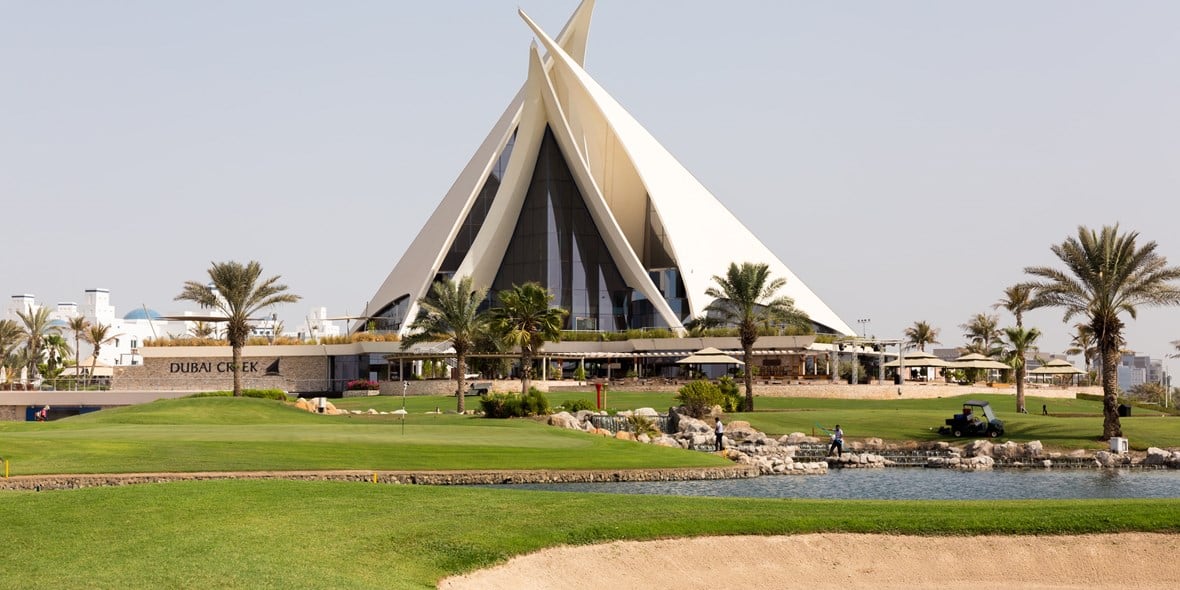 Overlooking the Creek, Dubai Creek Golf & Yacht Club dominates the city's picturesque waterfront. The club's 18-hole championship-standard course is made up of almost 7,000 yards of well-groomed fairways, coconut trees and devilishly difficult water and sand hazards. The course has hosted elite-level competition in its time, with the current joint course record score of 61 held by Rayhan Thomas and MG Keyser. Now, there's an ambitious target to aim for.
3
Dubai Hills Golf Club
The city's most recent addition, the Dubai Hills' course is carved of the sandy desert with undulating greens juxtaposed with valleys, wadis and lakes. Designed for all levels, the 18-hole course presents striking Downtown Dubai skyline views in the distance, which makes for unforgettable play. The club also features a fully-floodlit driving range, ideal for summer evenings, with premium practice facilities to master your stroke.
4
Els Club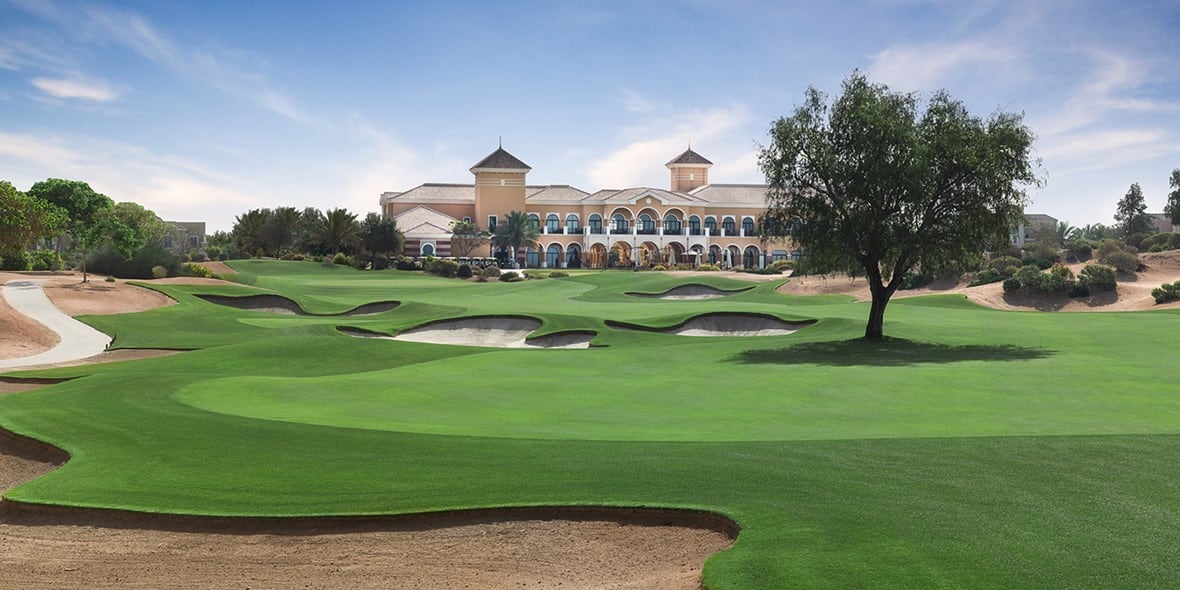 Another professional golfer-backed course, the Els Club is the brainchild of the Big Easy himself, Ernie Els. Taking inspiration from the links courses of the UK, the South African former world number one has incorporated some of those classic British features into the arid desert landscape to create a unique course that is a challenge even for accomplished golfers. Set in Sports City, the course is an amalgamation of some of Els' favourites from around the world, including bunkers from Royal Melbourne and undulating greens resembling world-renowned American course Pinehurst No. 2.
6
Jumeirah Golf Estates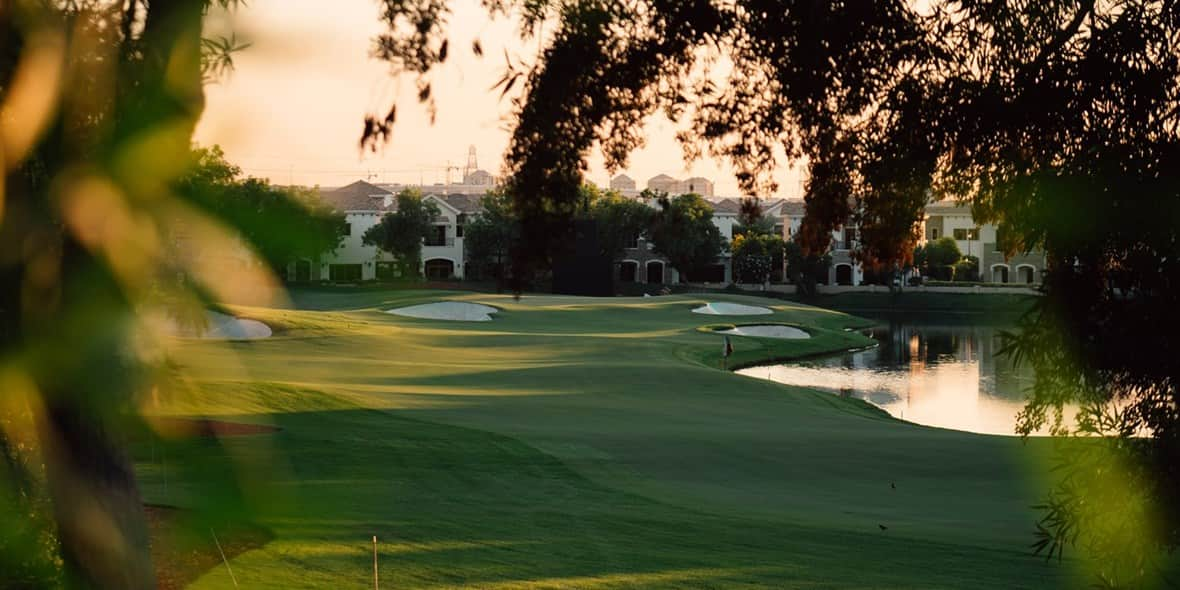 As the host of the DP World Tour Championship, Dubai – the culmination of The Race to Dubai and European Tour season – Jumeirah Golf Estates is a popular spot to perfect your swing or experience the thrill of playing a round at a championship course. Designed by the legendary Greg Norman, the venue boasts not one but two distinctly challenging courses. The 18-hole Earth course is a sculpted delight, inspired by the parklands of Europe and North America, while the dramatic 18-hole Fire course is a desert dream with a links-like track.