Food & Drink
Must-try Greek restaurants in Dubai
Whether you're tempted by tzatziki or moussaka, there's plenty of authentic delights at the city's best Greek restaurants.
Whether you're tempted by tzatziki or moussaka, there's plenty of authentic delights at the city's best Greek restaurants.
1
OPA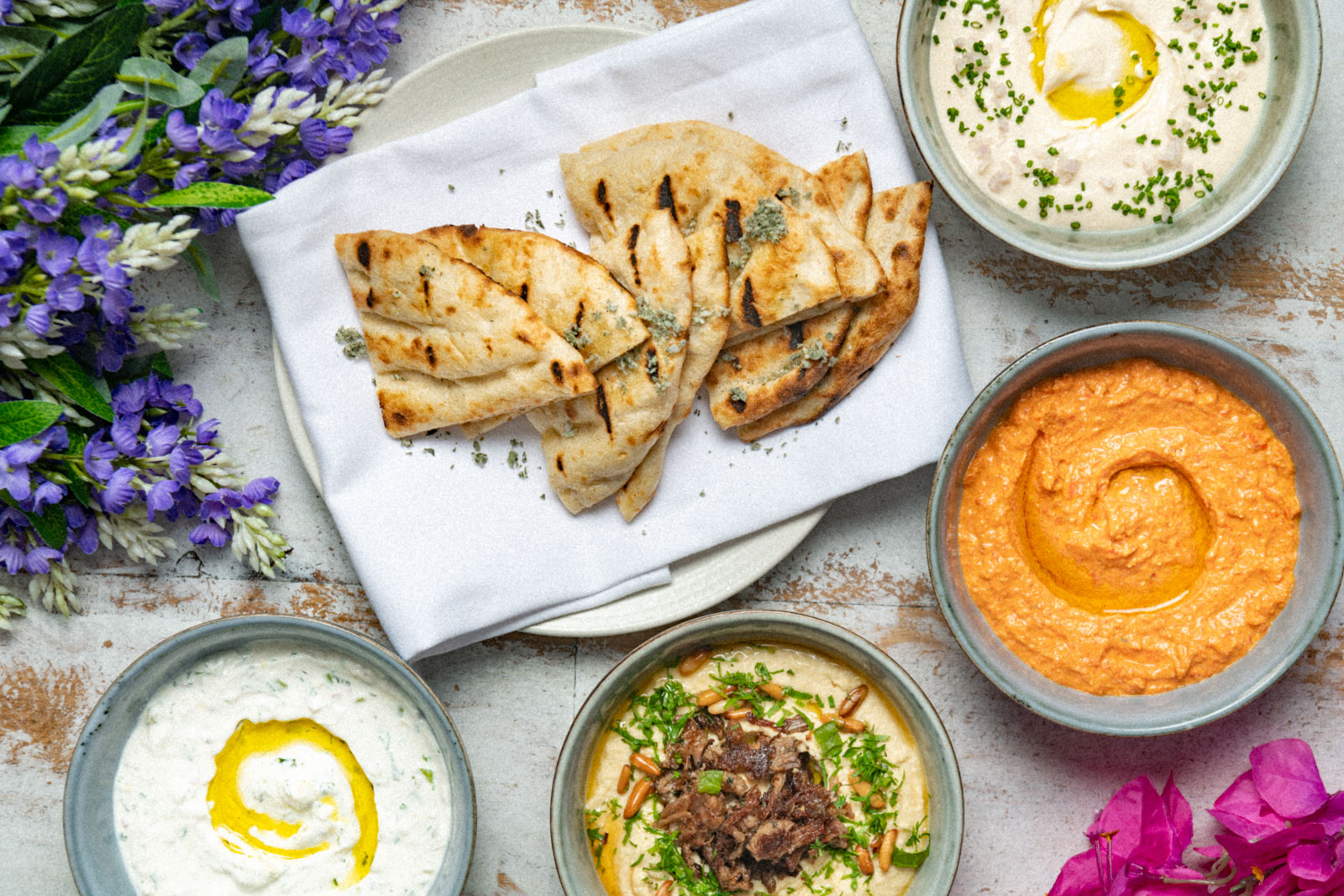 Head to OPA for uptempo fun and plenty of Mediterranean flair. The tradition of plate-smashing is well and truly alive here, with guests getting in on the action and spontaneous dancing adding to the vibe. Despite all the additional pizzazz, food remains at the core of this eatery. Stunning dishes including the fiery red pepper and feta cheese dip, feta and lemon gnocchi with a spicy lamb ragout, and flaming saganaki cheese pie.
2
GAIA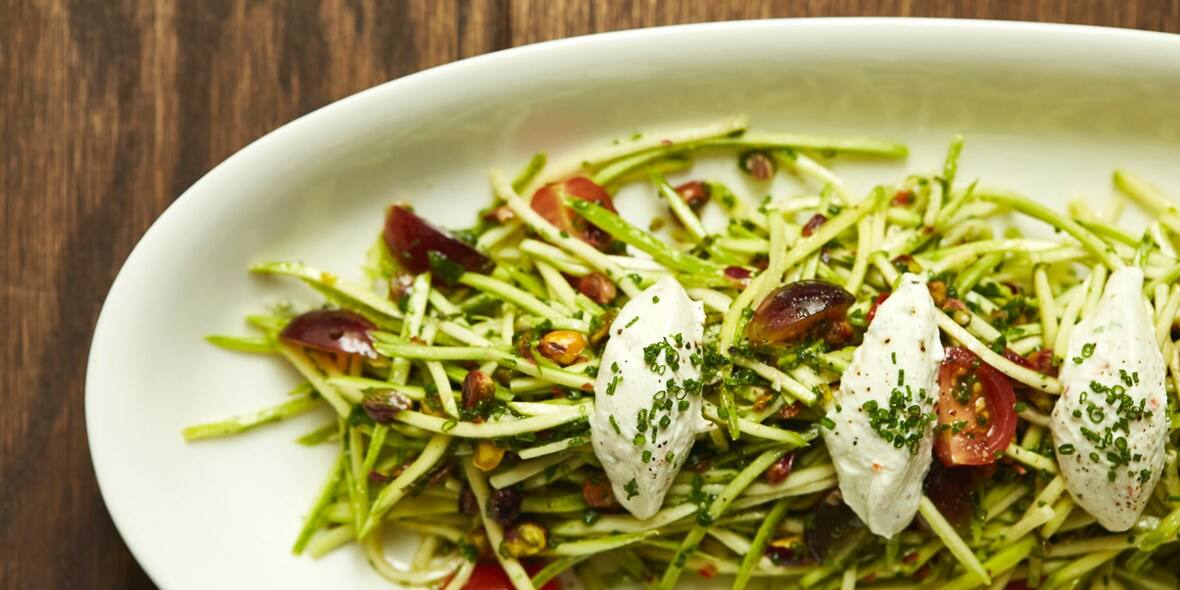 This popular Greek-Mediterranean spot in Dubai International Financial Centre is regularly packed and serves up tasty dishes in a relaxed setting. Helmed by popular chef Izu Ani, the restaurant boasts a fish market-style counter with an excellent selection, should you be hankering for a seafood supper. There's also some top-notch mezze to be had, which is where the focus of GAIA's menu lies. Top tip: save room for the loukoumades (Greek-style doughnuts).
3
Taverna Greek Kitchen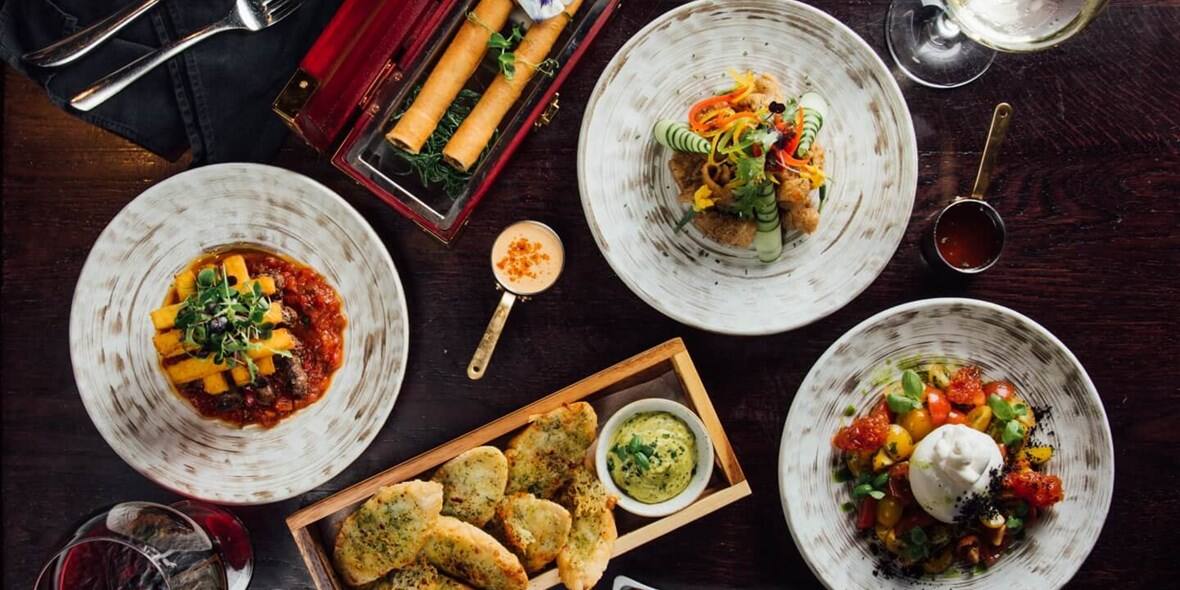 There's plenty of options to tantalise your tastebuds at Taverna Greek Kitchen. The Souk Madinat Jumeirah spot enjoys prime real estate on the edge of the waterways. Opt for the spinach pie salad, delight in the chargrilled octopus or sink your teeth into a plate of succulent tiger prawns. With outdoor seating on the edge of the water as well as plenty of Hellenic vibes indoors, you're guaranteed a great Greek dining experience, night or day.
4
Shimmers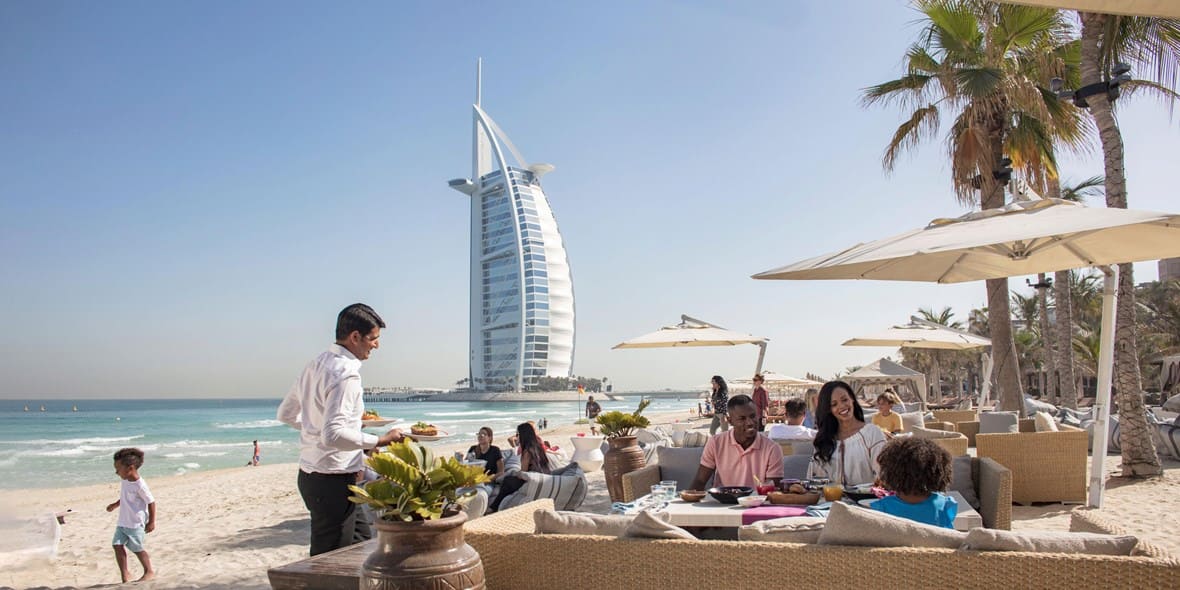 Lose yourself in a Greek paradise on the shores of the Madinat Jumeirah. Blessed with unrivalled views of the Burj Al Arab, the outdoor dining terrace effortlessly shifts from sit-down eating to beanbag lounging on the sands. The name alone may not scream 'Greek cuisine' but Shimmers serves up a modern take on favourites, all served to an excellent standard. Dip into that tzatziki with a serving of Dubai sunshine.
5
Nammos
Chic, upbeat and bustling with a glamorous crowd, Nammos is a super-trendy beachside concept. A sister venue of the popular celebrity-filled party spot in Mykonos, Dubai's take on the slick restaurant and lounge is located on the shores of the Four Seasons Dubai Jumeirah Beach, guaranteeing a
buzzing atmosphere
. Highlights from the Mediterranean-inspired menu include fresh burrata salad, slivers of fish
carpaccio
and
seafood spaghetti
.
6
Anasa
With authentic cuisine and warm service, Anása is one of the best Greek restaurants in Dubai to dine and unwind. The eatery is nestled in Conrad Dubai on Sheikh Zayed Road but, despite its location along the city's main highway, you'll feel miles away thanks to its welcoming vibes and boho-chic décor. Anása has a menu that's filled with creative Mediterranean twists and authentic Greek fare, sprinkled with farm-fresh local ingredients.
7
Mythos Kouzina & Grill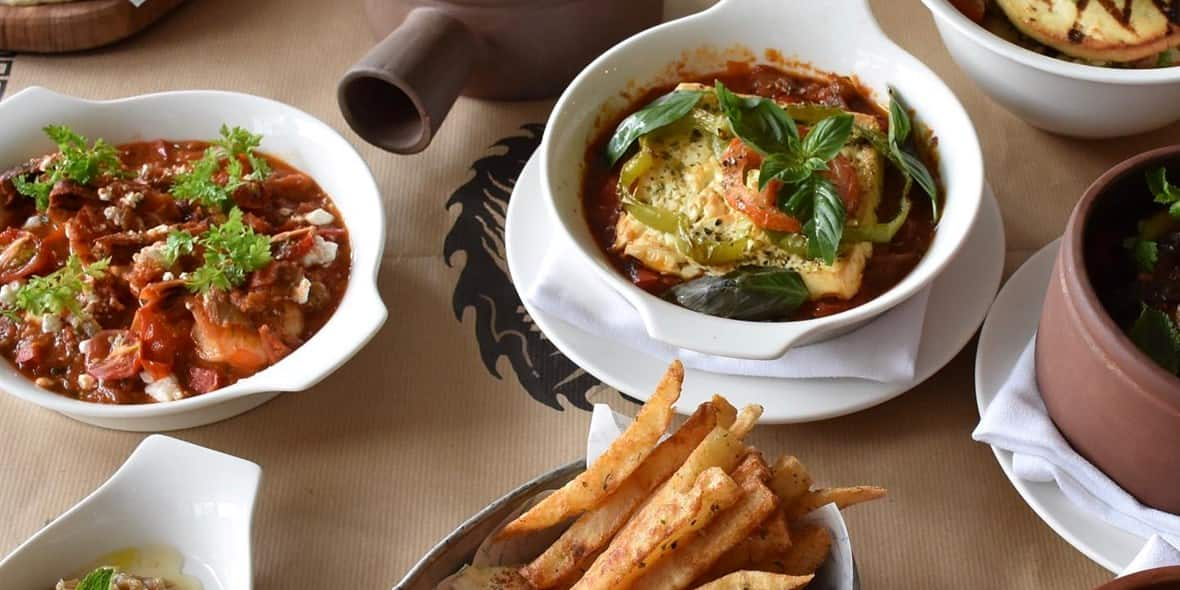 Tucked away in Dubai's Jumeirah Lakes Towers district is Greek-owned Mythos Kouzina and Grill, an authentic taverna featuring rustic-style furniture and Cycladic design elements. Here you'll find hearty homestyle dishes and a warm, welcoming vibe. Try the kokoras yiouvetsi – rooster with rissoni pasta, or the classic baked feta cheese with fresh tomato sauce. Everything tastes like its been crafted by grandmothers for generations.
8
Avli by tashas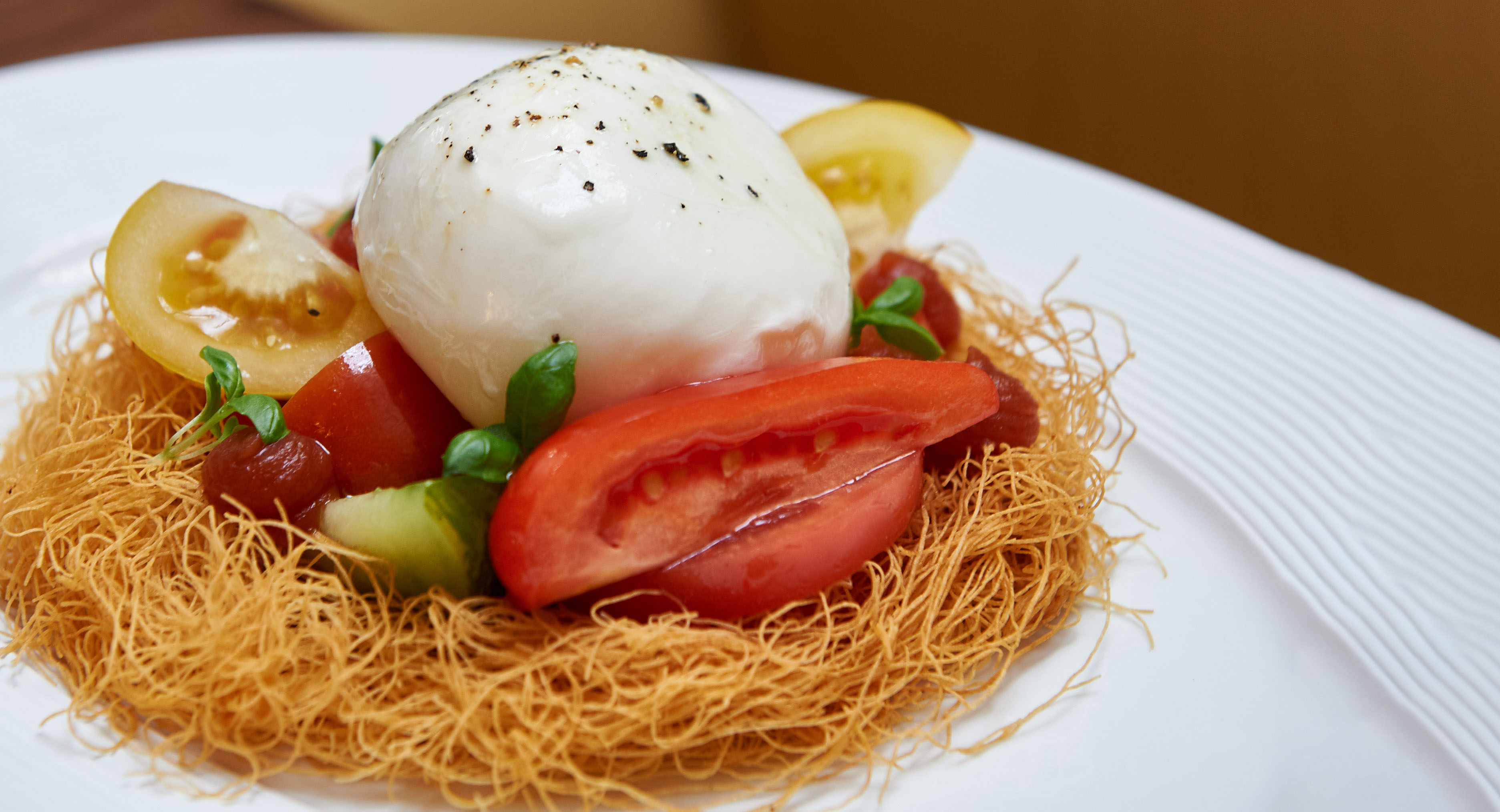 Serving up Greek-inspired Mediterranean food, Avli by tashas is a charming spot that has upped the ante. Yet another outpost in the portfolio of celebrity restaurateur Natasha Sideris – the woman behind tashas café as well as Flamingo Room by tashas – this Instagram-worthy eatery pays homage to her Greek heritage. A special mention goes to the feta saganaki encased in filo and drizzled with honey.
9
Fish Beach Taverna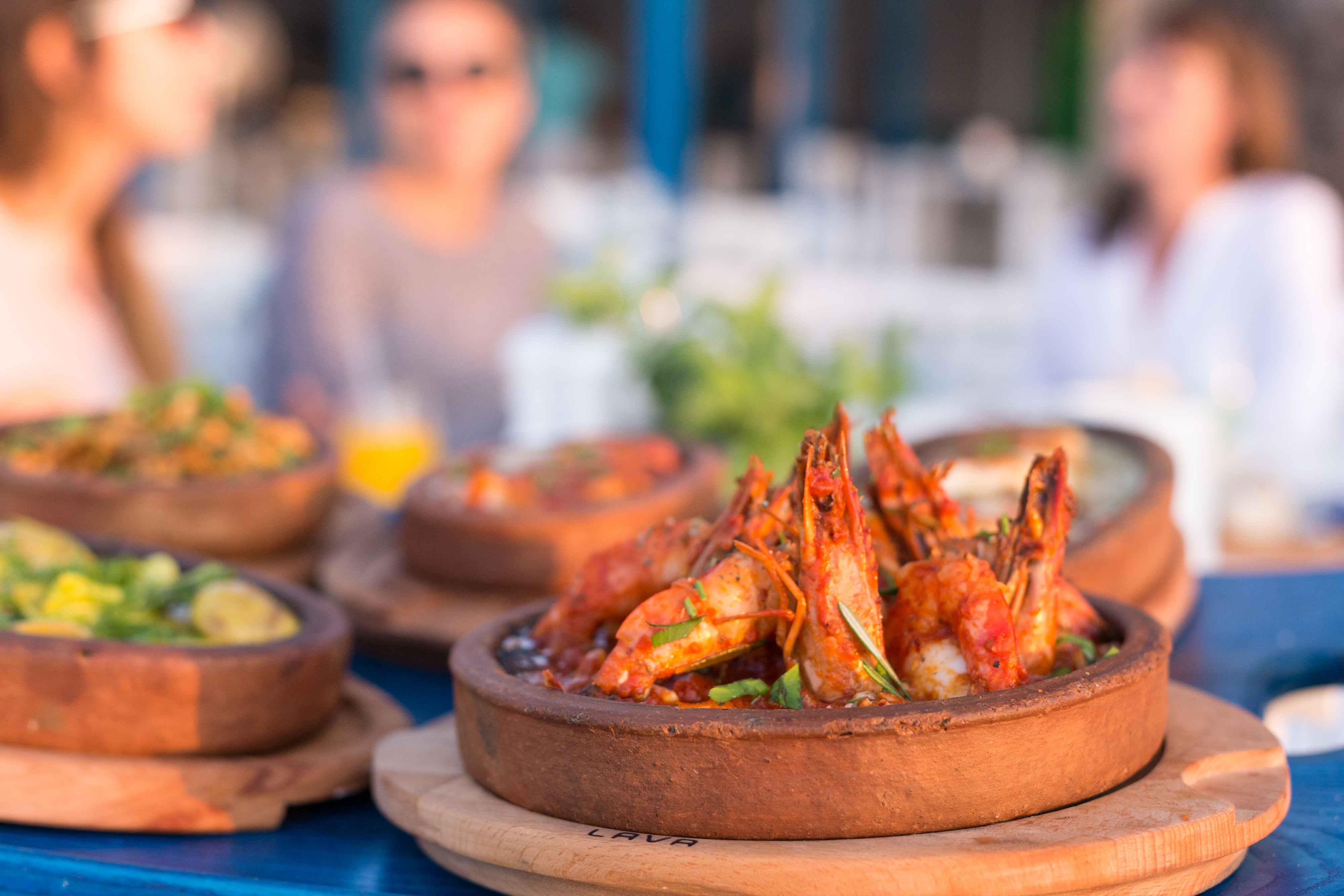 Set directly on the sand and serving freshly-caught seafood every day, Fish Beach Taverna transports you to a beachside café in Santorini. Serving up authentic Aegean Sea fare that is traditional along Greece's and Turkey's coastline, the restaurant focuses on providing a shoreside experience like no other. Be delighted by the catch of the day alongside flavourful small plates that never fail to impress.