Food & Drink
Get your caffeine fix at Dubai's top 10 coffee shops
Whether it's a latte you're after or a cosy spot to unwind and try new flavours, these cafes in Dubai will satisfy your cravings.
Whether it's a latte you're after or a cosy spot to unwind and try new flavours, these cafes in Dubai will satisfy your cravings.
1
LDC Kitchen + Coffee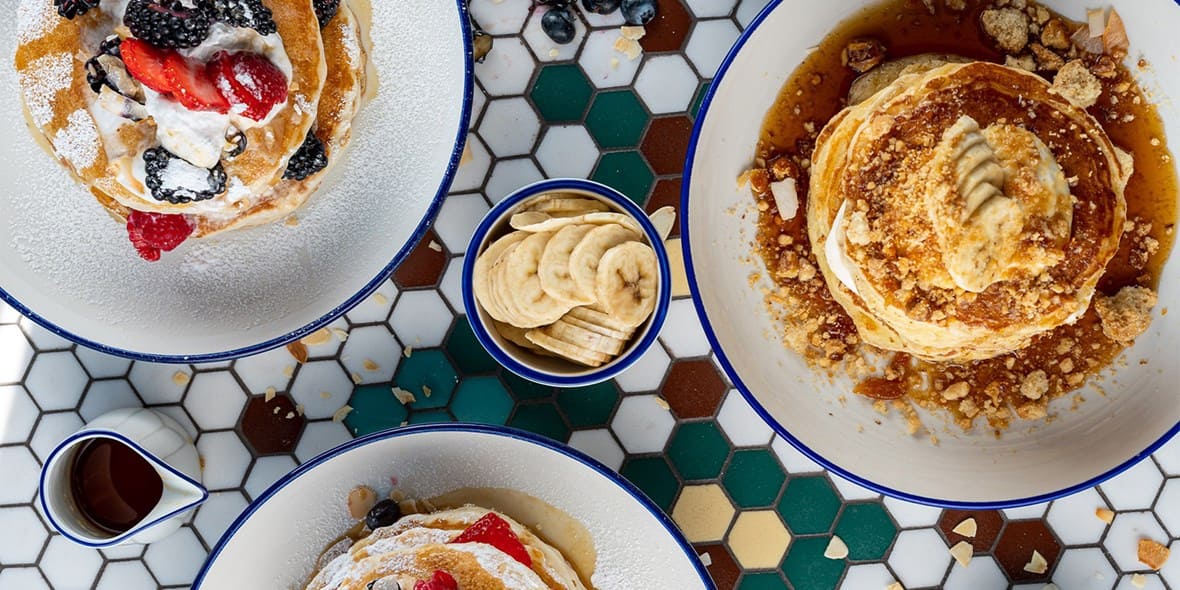 A two-storey structure with cosy minimalist interiors and a pet-friendly terrace, LDC Kitchen + Coffee takes up a prime spot at Jumeirah Lakes Towers. The cafe-meets-bistro is a welcome addition for breakfast enthusiasts, coffee lovers and ice cream aficionados, with a menu packed with fresh selections. You'll find everything from nutritious and naughty breakfast items to pizza, pasta, sandwiches, desserts and more. Pair these with an array of beverages, from iced or hot brews to detox juices.
2
Wild & the Moon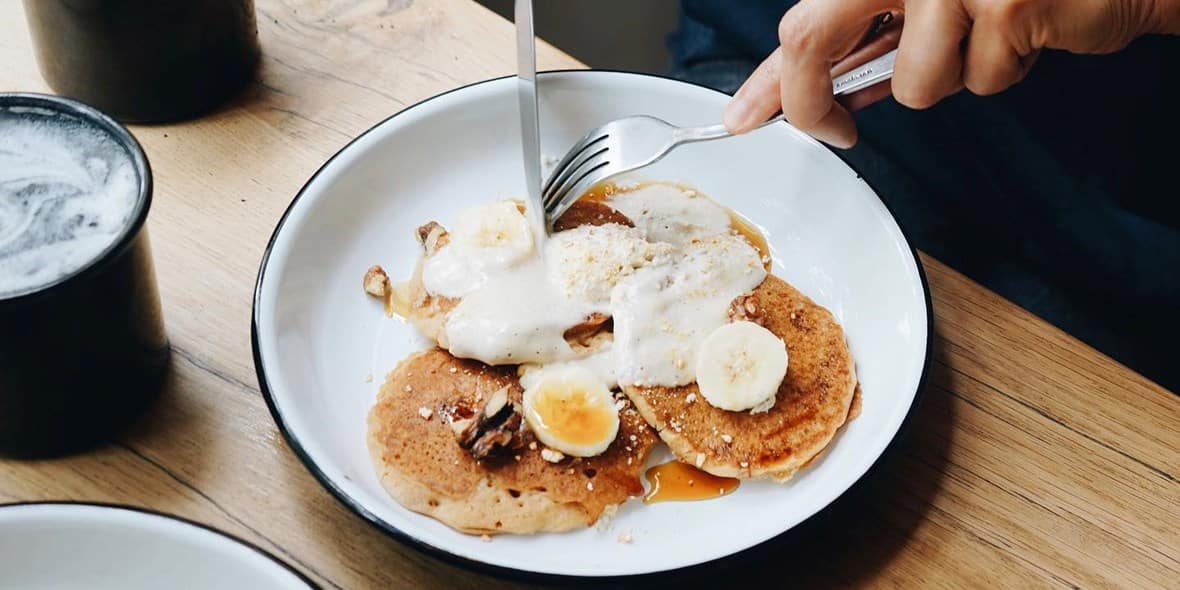 A laidback hub that attracts creative sorts in
Alserkal Avenue
, Wild & the Moon specialises in raw, earth-to-table cuisine. That same philosophy extends to the split-level cafe's coffee menu too. The baristas here are well-experienced in whipping up the perfect dairy-free latte, using blends of organic free-trade beans and housemade vegan 'mylk'. Those after a little less caffeine are also catered for, with matcha, chai, lavender and charcoal lattes popular throughout the day's trade.
3
The Espresso Lab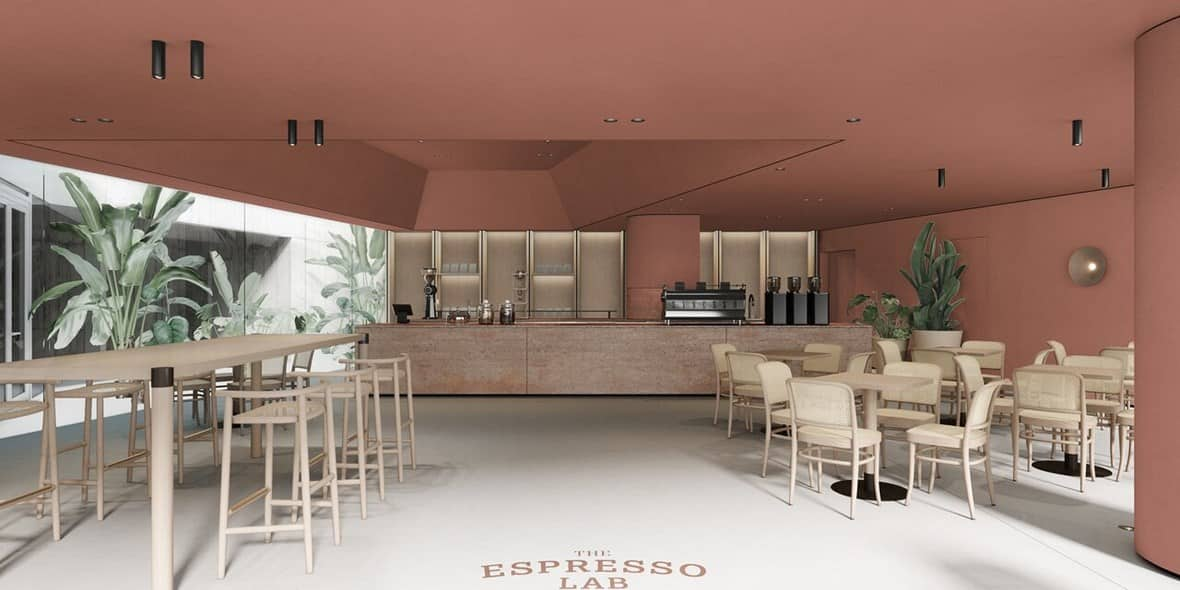 You'll find this minimalistic coffee house in the heart of Dubai Design District (d3). As the name implies, you won't just find simple coffee here. As well as expertly-roasted cups of joe, The Espresso Lab specialises in more experimental brews including a three-way iced coffee with foamed milk, cold drip blends and The Catalyst, their signature orange citrus-infused espresso. Don't forget to try their acclaimed gahwa (Arabic coffee) – the team spent nearly a year designing and developing the official UAE gahwa roast guide and flavour chart dedicated to the art.
4
Jones the Grocer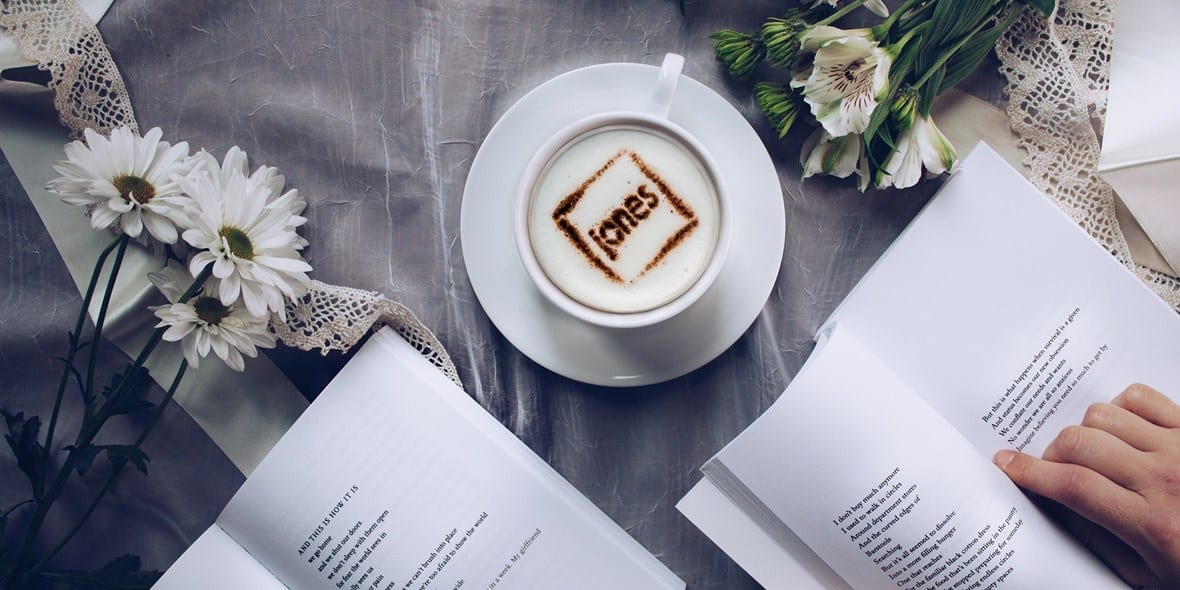 With several locations across the city, Jones the Grocer taps into the gourmet side of cafe dining. At the cafe's Emirates Golf Club venue, you can take a seat on the outdoor terrace with views of the greens, while the Sheikh Zayed Road location is popular with families. Wherever you go, the coffee relies on both classics such as espresso and aeropress, and the more experimental nitro done well, with seasonal single origin beans. While lunch and dinner are also on offer, it's the breakfast menu that sees Jones full every weekend, with favourites such as smashed avocado, king prawn eggs Florentine, and brioche French toast.
5
Friends Avenue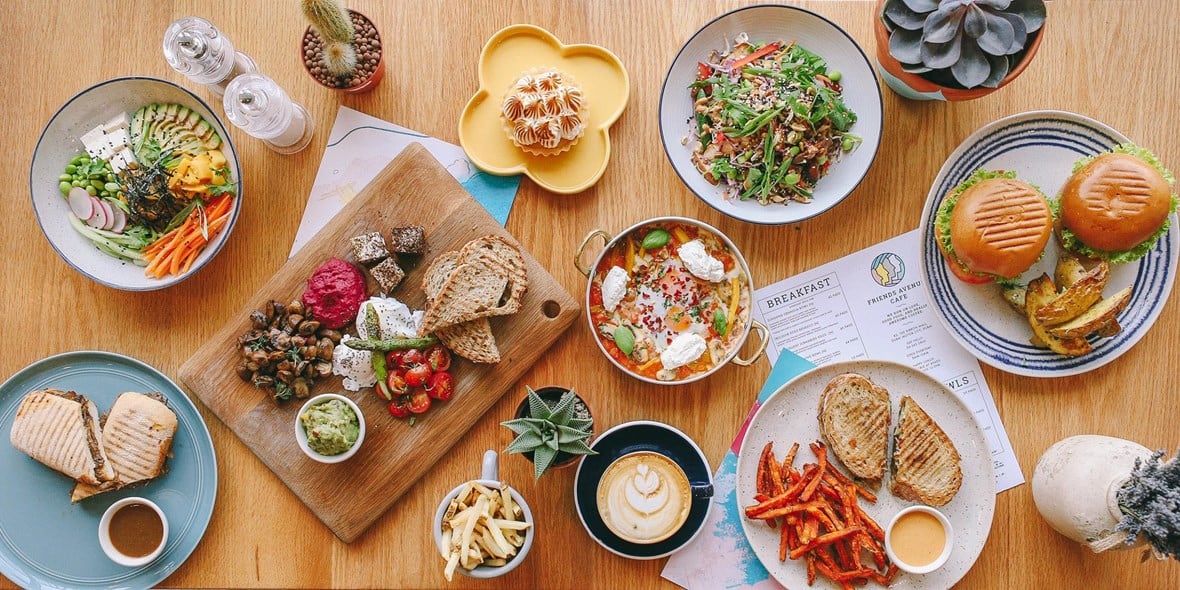 A pair of young friends put their heads together and came up with this quirky little cafe located in the high-rise Jumeirah Lakes Towers (JLT) neighbourhood. Decorated with greenery, brightly-painted furniture, colourful plates and other homely touches, this family-friendly local spot has a lot of personality. Since then, two more outposts of the cafe have opened in Al Thanyah and Motor City, each filled with a very loyal clientele, sipping on a long black or an espresso con panna, with dairy, almond or soy milk. Ask for the barista's special teddy bear latte art – a favourite on the cafe's social media accounts.
6
Harvest & Co.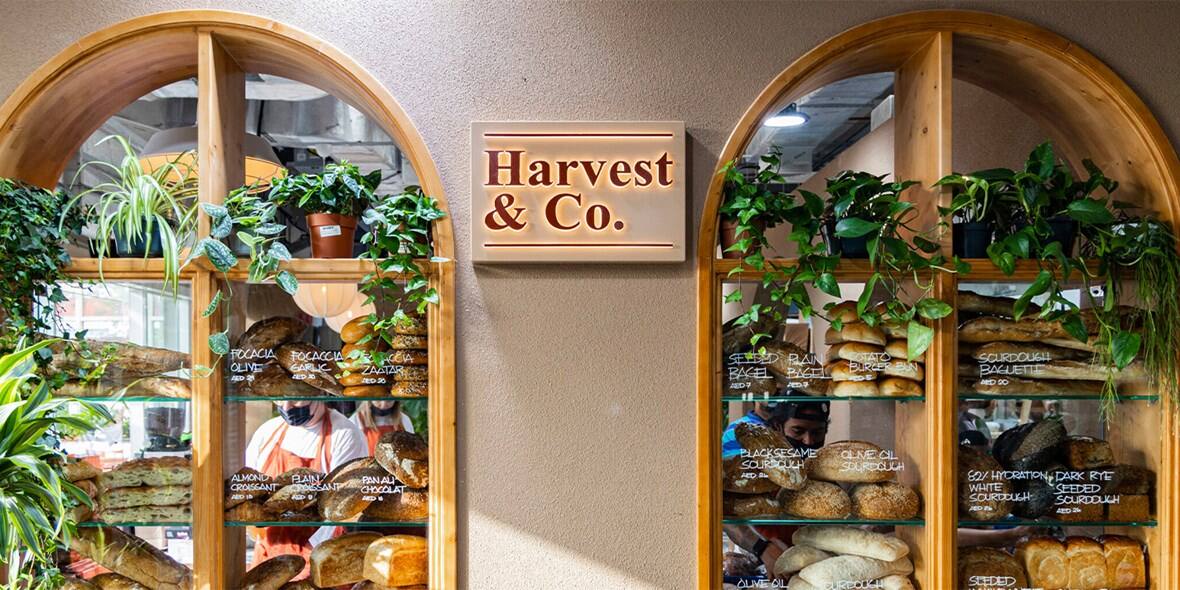 Ensconced in the leafy oasis of Dubai Garden Centre, farm-to-table Harvest & Co. is a rustic-meets-modern 'greenhouse' cafe, contrasting the industrial palette of its Al Quoz surroundings with a homely vibe. The coffee here is sourced from the homegrown Encounter Coffee Roasters with inventive options including lavender infused lattes begging to be dunked with organic homemade cookies. The bright and airy spot features contemporary furnishings around a lively farm-style open kitchen, where the multicoloured hues of the day's fresh produce steal the show.
7
Tom & Serg
A steady fixture on Dubai's cafe scene, this cosy roastery is widely regarded as one of the most laidback dining spots in town. Inspired by Melbourne's independent coffee house culture, it caters to casual drinkers and coffee connoisseurs alike, in a chic, industrial-like open space. Don't expect to go off-menu at Tom & Serg, with brews created to the owners' exacting measurements – the signature flat white is served with full-fat milk steamed to 65°C. The large two-floor cafe is best visited on weekdays, as the family-friendly weekends see the venue's popularity surge thanks to an all-day breakfast starring fresh ingredients and friendly staff.
8
Raw Coffee Company
Veterans of the homegrown coffee scene, Raw Coffee Company roasts organic and beans with Fair Trade approval daily in their warehouse roastery. Staffed by award-winning baristas, customers are in good hands as they get to know the roastery. Visitors can take classes on coffee preparation or just enjoy some of the many single origins and unique blends at this speciality space. If you're on the run, grab one of their 'rocket fuels' to go. The bottle nitro-infused cold brew coffee comes in two strengths, both with floral aromas and a deep chocolatey finish.
10
Brunch & Cake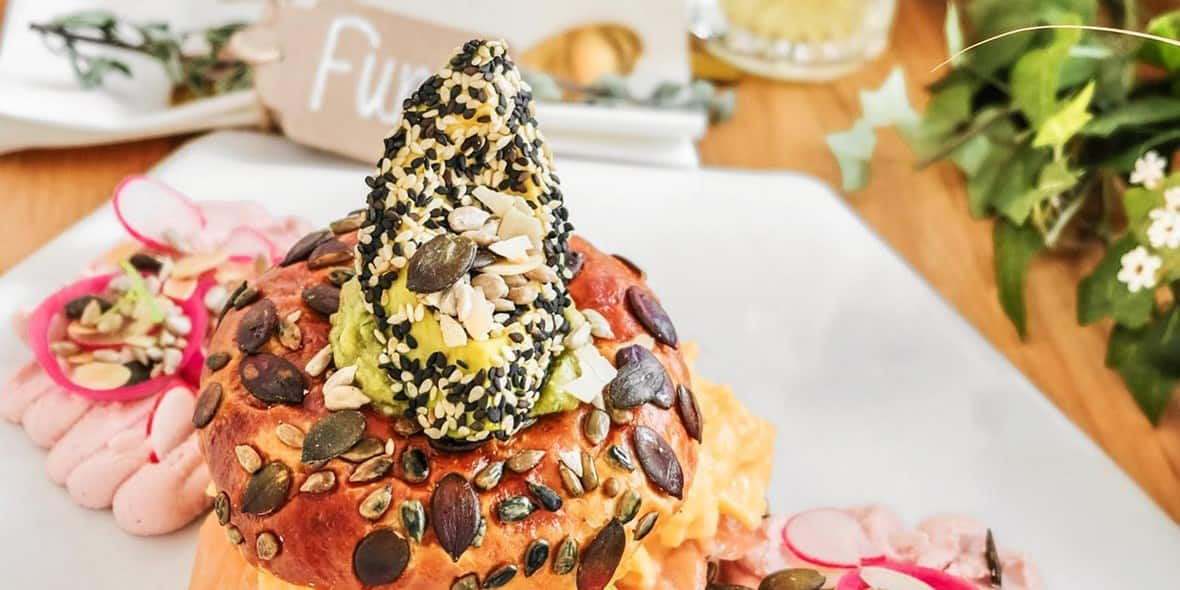 This Barcelona-born coffee shop is famed for its often brightly-coloured, Instagrammable dishes – especially the breakfasts. Everything is homemade and fans in Dubai can expect brunch classics with a twist – think eggs Benedict served on a charcoal-sweetcorn waffle, a healthy take on a snickers bowl, and brownie pancakes with chocolate sauce. The café proudly works with sustainable and local products where possible, with 100% organic coffee and chocolate on offer. Their speciality lattes are a delight with flavours such as beetroot, Japanese matcha, peanut butter and even Indian-spiced chai.