Hotels & Accommodation
Offbeat retreats: explore unconventional lodgings and hotels in Hatta
Take a break from the city for a nature-inspired holiday in the mountains
Take a break from the city for a nature-inspired holiday in the mountains
2
Damani Lodges and Sedr Trailers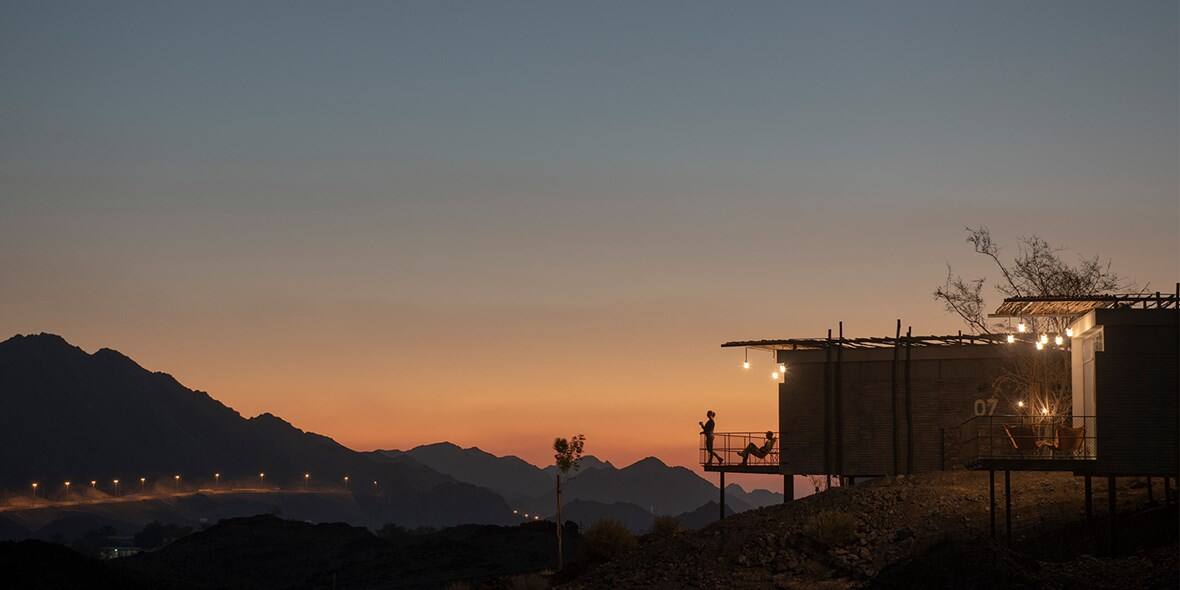 Have you ever been glamping in Dubai? Enjoy a sophisticated yet outdoorsy time in Hatta with these unique accommodations. Damani Lodges Resort and Sedr Trailers are exquisite options for a hillside escapade, with barbecues, starry skies and nearby access to a range of activities.

Sedr Trailers Resort, a camper park by Meraas, comprises an on-site food truck near 13 trailers with great WiFi, air-conditioning and 18sqm of room space fronted by scenic views of Hatta Dam. Want more luxury? Choose from standard lodges, standard plus lodges or suites featuring world-class facilities at Damani Lodges Resort.
3
Hatta Dome Park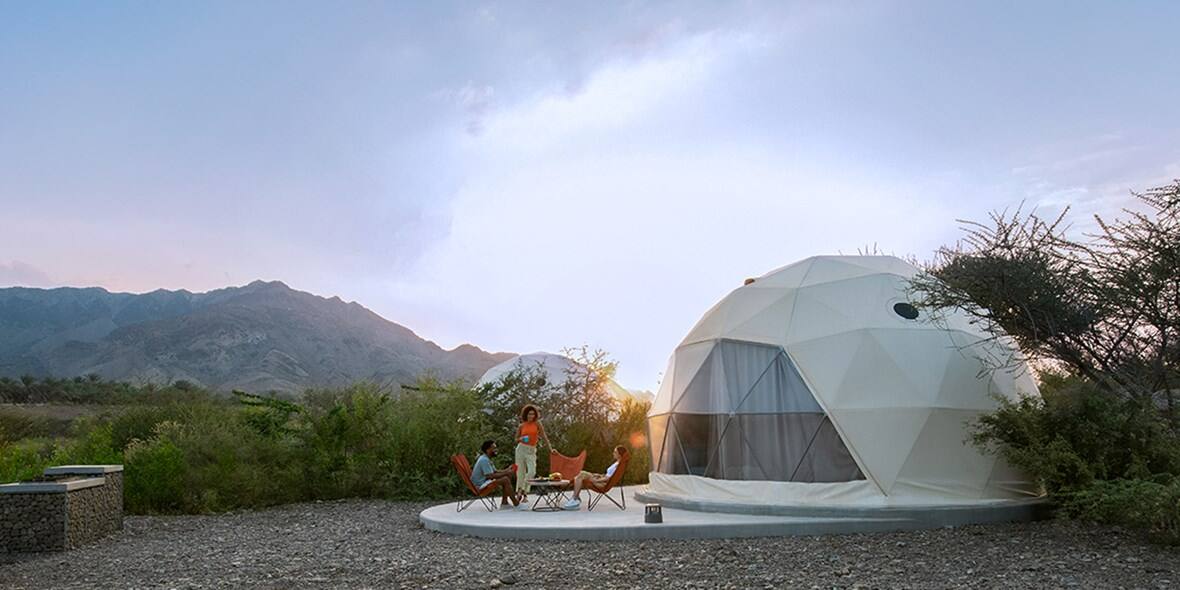 You're in for an unforgettable night under the stars at Hatta Dome Park, a glamping set-up that takes advantage of the exclave's rocky views and back-to-nature vibes. There are 15 tents here, each designed with chic minimalism in mind. They're fitted with panoramic windows, a private outdoor terrace and many of the comforts you'd expect at a hotel such as a stylish washroom, sleek TVs and even a mini-fridge.
4
Hatta Caravan Park
To admire Hatta's landscape and indulge in the remote setting, rent out a bespoke caravan. Inside the 25sqm space, you'll find fine-cut wood fittings, leather upholstery, entertainment systems and an ensuite bathroom. Each unit also has an outdoor terrace. Fancy roasting marshmallows at a campfire and feasting on a juicy grill? Use the barbecue and fire pit dedicated to your caravan. You'll have to bring your own cooking supplies and lighting equipment – on the bright side, it'll make for a more authentic outdoor experience.
5
Hatta holiday homes
Nestled within rugged peaks and valleys, Hatta staycations provide ideal opportunities for those seeking charming rural getaways or a cosy, private trip. Holiday homes are popular for these reasons, providing generous interiors for group or family stays. Most come with barbecue areas, pools, modern amenities and vantage points for taking in the beauty of the steep terrain. 
For something upscale, browse a selection of stunning properties like Hatta Terrace, Hatta Mountains Lodge and Hatta Gate. For a traditional break, go for a homestead like Happiness Farm, Sunrise Farm or Sama Hatta. The last one lets you have a meet and greet with the farm's many friendly camels too!
6
Hatta Campsite
Reserved for thrill-seekers, experienced campers and eco-warriors, Hatta Campsite is where you can discover the mountainscape on your terms. Bring your own caravan or tent – with up to 13 berths for vehicles and 18 slots for pitching, there's plenty of space to share with like-minded folk. The site also features barbecue pits per pitch (of course), bonfire zones and a parking lot for cars. 

Don't care to cook after a day filled with hiking and other active sports? The food trucks near Hatta Wadi Hub are a short walk away and promise to satisfy all cravings.