Food & Drink
Eat wise at these healthy restaurants in Dubai
Step up to Dubai's growing health food scene, with fresh organic food and vibrant venues on offer. From vegan meals to keto-friendly treats, you'll find it all here.
Step up to Dubai's growing health food scene, with fresh organic food and vibrant venues on offer. From vegan meals to keto-friendly treats, you'll find it all here.
1
SEVA Experience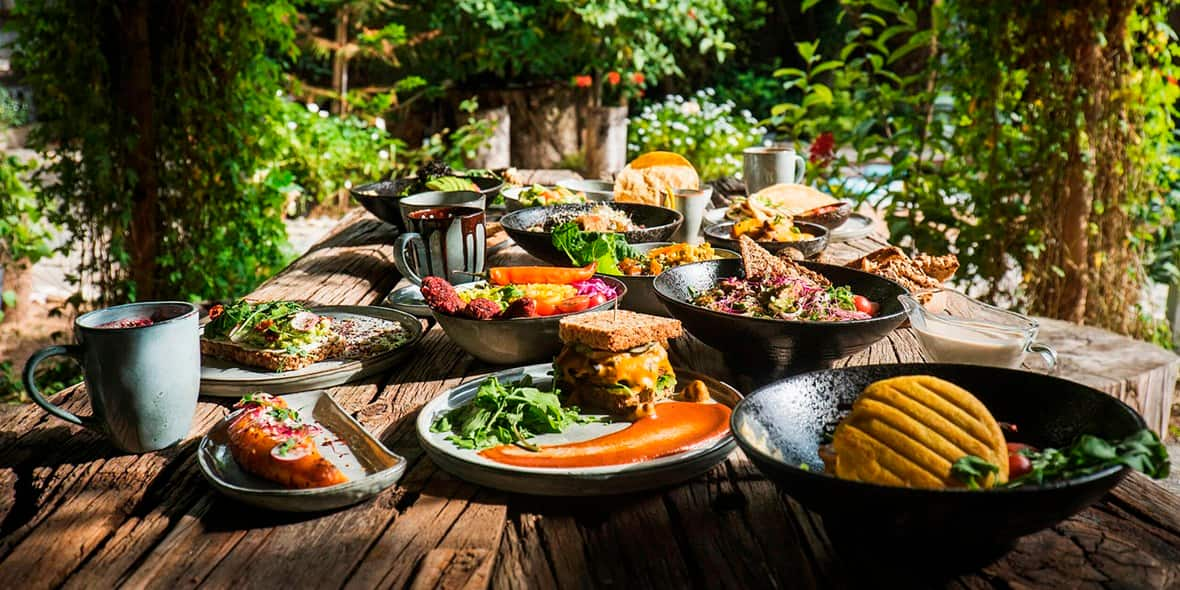 A garden hideaway in the midst of Dubai's upscale Jumeirah neighbourhood, SEVA is a holistic health and life-healing centre with its very own organic and vegan cafe. Walk through the stony pathway and settle in on the grass or tree stumps in this all-natural retreat. Join some of the many wellness classes including options like yoga, reiki and pilates.

What to try: Raw is the order of the day here. Try the superfood salad with ashwaganda and maqui berry or opt for the conscious nachos with maca for a guilt-free feast piled high with tangy Pico de Gallo. Sweet tooth? Dig into the raw Snickers pie, made of whole ingredients so delicious you will forget it's vegan. 
2
Wild & the Moon
Born on the streets of Paris and branched out in Dubai, this 100% organic eatery in the heart of Al Quoz at Alserkal Avenue believes in the simple premise that "food should be good for you, good for the planet and above all delicious". Whether you drop in for breakfast, lunch, or an early dinner you will always find Wild & the Moon humming with vibrant chat and cool sounds.

What to try: The Tiger, a cold-pressed juice that combines apple, orange, sweet potato, turmeric, black pepper and cardamom and packs a punch as strong as it sounds. Order the lentil bowl or try their bulletproof coffee. Their 'solar bars' are bestsellers too, boosting energy and metabolism naturally thanks to a mix of dates, spirulina, coconut oil and vanilla beans.
3
The Cycle Bistro
Cycling is the new health craze in Dubai, with a host of purpose-built tracks popping up around the city. The Cycle Bistro at Motor City combines healthy food and cycling in a laidback, sun-filled space, with plenty of open areas to relax and savour every bite. The duo behind this innovative concept is Emirati Paleo enthusiast and cyclist Khalid Al Zarooni, along with the owner of Cycle Hub, Sam Sayadan.

What to try: Hire a bike from the Cycle Hub to work up an appetite, and then follow it up with gluten, dairy and sugar-free choices from their largely Paleo menu. Some of the tasty nutrient-packed dishes include the spiced cauliflower soup, the samke sayadieh – a Moroccan spiced baked cod - and the Arabic mixed grill
4
Comptoir 102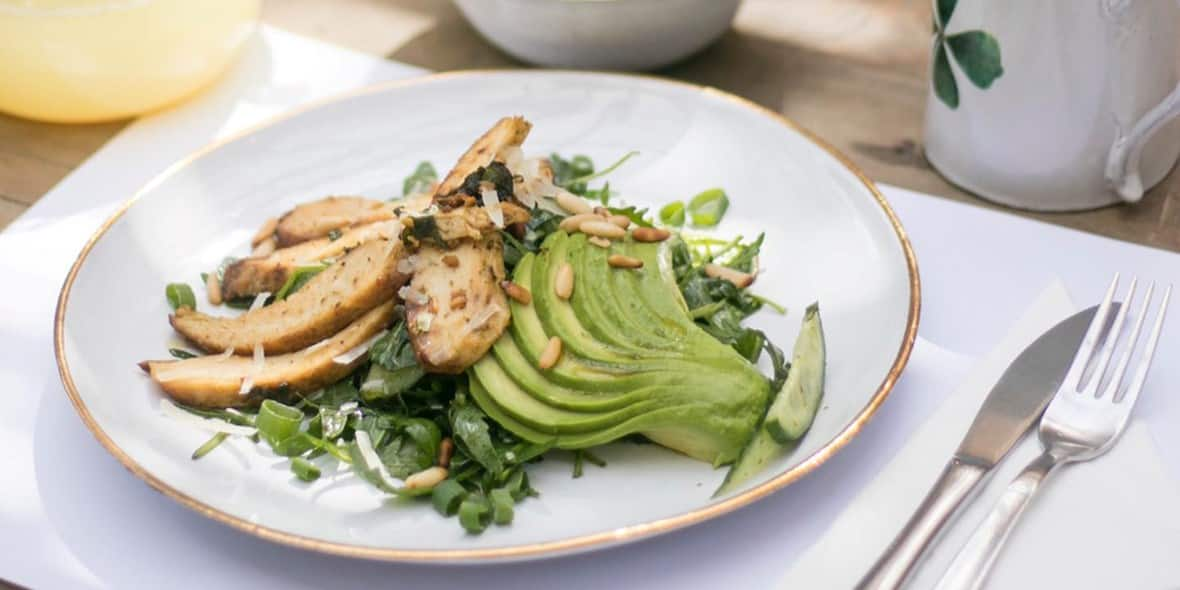 Treat yourself to an early morning, or late night stroll by the beach at La Mer. Afterwards, stop by the nearby Comptoir 102. Post the wholesome meal, peruse beautiful goods lining the wall, because this part-café, part-homewares boutique is all about flaunting the beach vibes in style. Find a retail surprise at this picturesque dining spot known for its trendy concepts and innovative health smoothies.

What to try: If it's breakfast time, try an Arabian favourite like the shakshuka, accompanied by a black lemonade, the extreme detoxifier with activated charcoal, lemon juice and maple syrup. Or, you can sample the all-day menu with dishes such as the seaweed pesto, served with homemade guacamole and raw flaxseed crackers. 
5
Little Erth by Nabz&G
Offering vegan meal plans for those who struggle with healthy eating, the funky Little Erth by Nabz&G also offers delicious and nutritious dishes at their Jumeirah Lakes Towers restaurant. Nabih and Ghalia are the brains behind this unique eatery, and have brought together their experience in culinary arts and passion for healthy food. Unearth the city's best vegan delights with a creative twist here. 
What to try: For a light in-between meal, the spring wraps make for a unique bite, filled with zesty flavours and guacamole in a dehydrated papaya wrap. If you're feeling a bit peckish, the buddha burger will hit the spot with its incomparable quinoa patty and side of air-fries. Save some space to relish the crunchy banana ice cream cake.
6
One Life Kitchen & Café
One Life Kitchen & Café at Dubai Design District is proving to foodies in Dubai that being healthy does not mean compromising on delicious food. This independent eatery serves a range of international dishes made fresh on a daily basis, using only the most nutritious ingredients. Fuel up with healthy twists to your traditional breakfast routine under a comfortable, colourful and upbeat ambience.

What to try: Many of the dishes aim to feed the soul – so you'll find plenty of hearty options like the popular 'shakshoumi', a halloumi shakshuka with pesto and gluten-free bread. Another winner is the stacked 'bancakes', guilt-free banana pancakes with fresh fruit, mint and almond flakes. Try the Bircher oats, soaked overnight in Greek yoghurt, topped with caramelized walnuts, cinnamon, honey and apple carpacci.
7
XVA Café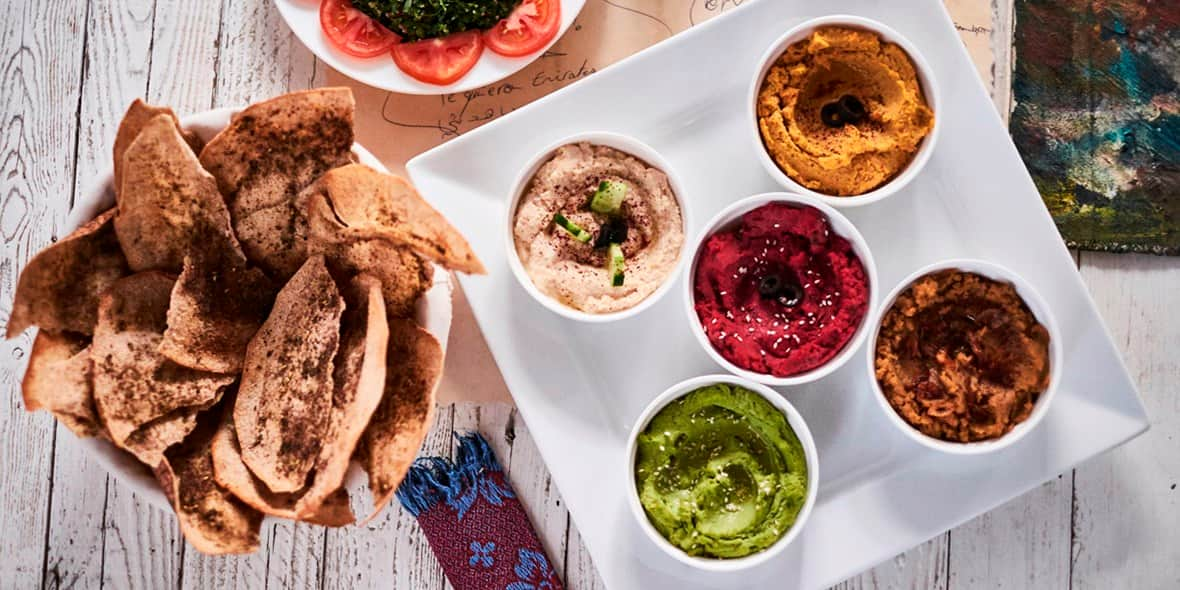 One of the most interesting areas in Dubai is the Al Fahidi Historical Neighbourhood, located at the centre of Bur Dubai, the oldest neighbourhood in the city. Tucked away amongst the maze of winding laneways is the XVA Hotel, boasting the XVA Gallery and Café. Admire local art, cultural aesthetics and olden-day architecture, as you settle for a healthy meal at this cozy green clad eatery.
What to try: Set in a leafy green courtyard, this serene spot offers healthy vegetarian cuisine that is fast, delicious and affordable. Try the eggplant with feta cheese and tomato puree, or the creamed chickpea curry with caramelized onion rice. Don't leave without sipping onto a satisfying cup of Turkish coffee. If you would like to go for something cooler, order a refreshing mint lemonade instead. 
8
Harvest & Co.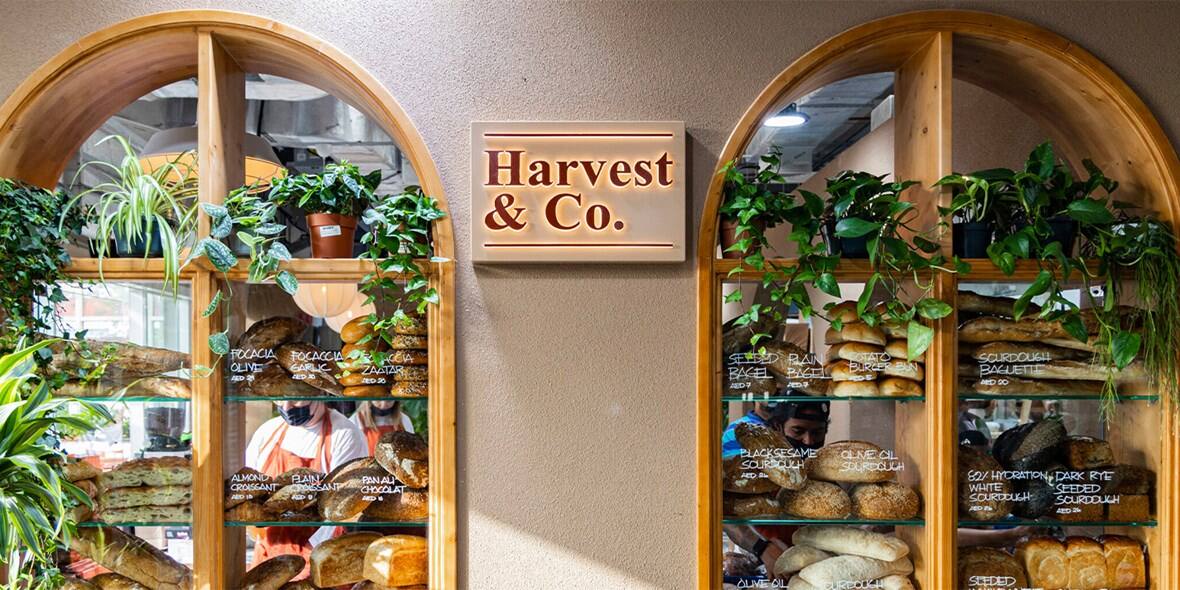 Ensconced in the leafy oasis of Dubai Garden Centre, farm-to-table Harvest & Co. is a rustic-meets-modern 'greenhouse' restaurant, contrasting the industrial palette of its Al Quoz surroundings with a homely vibe. The bright and airy spot features contemporary furnishings around a lively farm-style open kitchen, where the multicoloured hues of the day's fresh produce steal the show.
What to try: The restaurant is also known for its carefully-composed comfort eats like wholesome scrambled eggs seasoned with herbs and served on sourdough toast, or the rich chocolate porridge which indulgently pairs dark Valrhona with black cherries, whipped bananas and vanilla cream. Complete the meal experience with a boost juice, soulful smoothie or signature roast, sourced from the homegrown Encounter Coffee Roasters.