Experiences
Insider guide to Dubai's hidden gems
The best recommendations for any city come from the people who live there, so we asked our curators to share their favourite things to do in Dubai.
The best recommendations for any city come from the people who live there, so we asked our curators to share their favourite things to do in Dubai.
1
Horse riding in the desert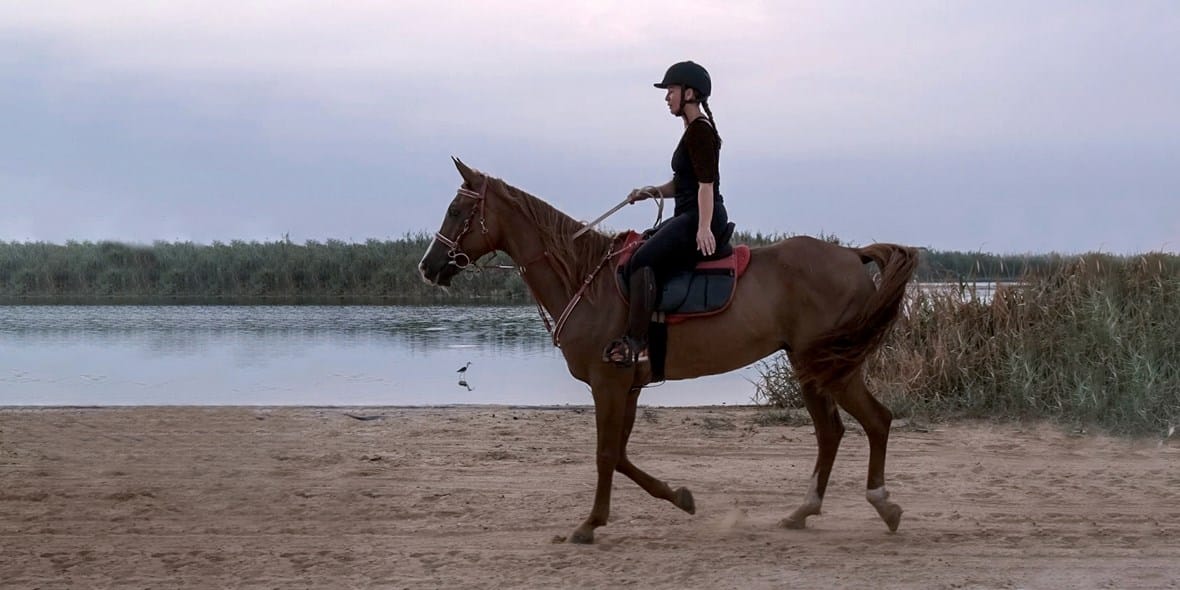 "When we are cantering through the desert, with the sun just coming up behind us, it's almost meditative and I feel totally at peace," says British entrepreneur Ruth Bradley. Equestrian culture runs deep in Dubai, and there are plenty of ways to go horse riding – whether you're an experienced rider, or a complete novice. Many stables offer introductory courses, and Al Jiyad Stables by the Al Marmoom Conservation Reserve is a popular choice for the city's residents. You can also check out the Desert Palm Riding School and Jebel Ali Equestrian Club for lessons and courses in all manner of equestrian disciplines.
2
Emirati soul vibes at Al Seef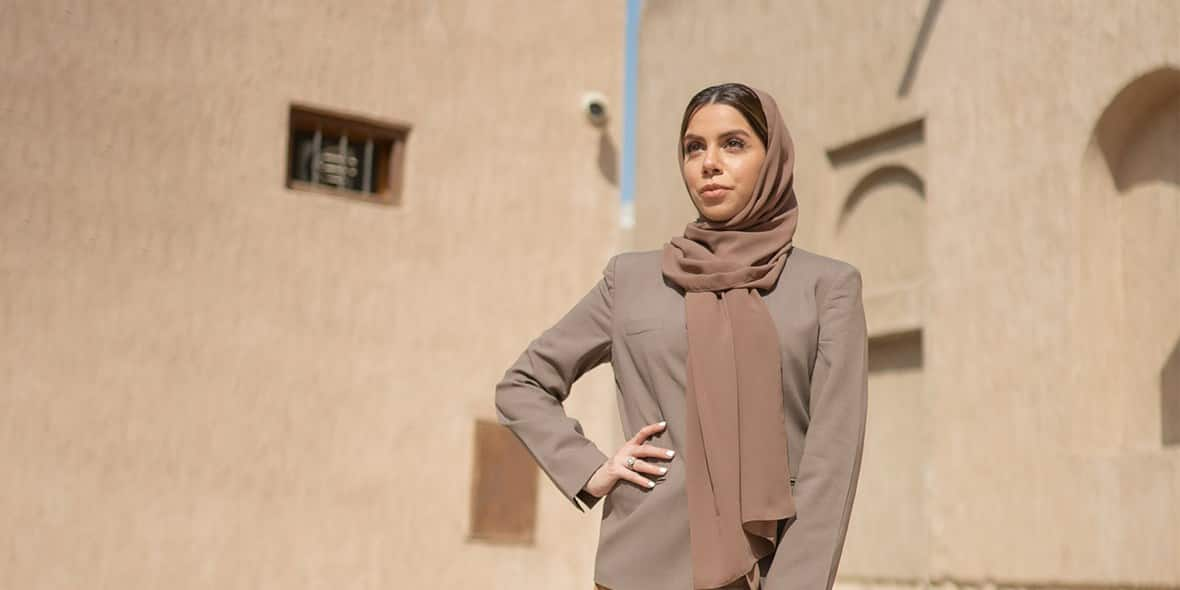 "In Al Seef, I find myself somewhat in the middle of my two worlds. It has the elements of Emirati soul, but a modern Nordic feel to it. It's humbling, knowing that we come from such simple roots, and inspiring to see how well the leaders have done to make Dubai the city that it is today," says Danish-Emirati entrepreneur Mona Almotawa. Just along Dubai Creek from the Al Fahidi Historical Neighbourhood, Al Seef is a pedestrianised shopping district right on the waterside, carefully blending traditional architecture with more modern structures. While Al Fahidi is focused on heritage, Al Seef is the perfect leisure destination, featuring dozens of shops and restaurants.
3
Creative energy at d3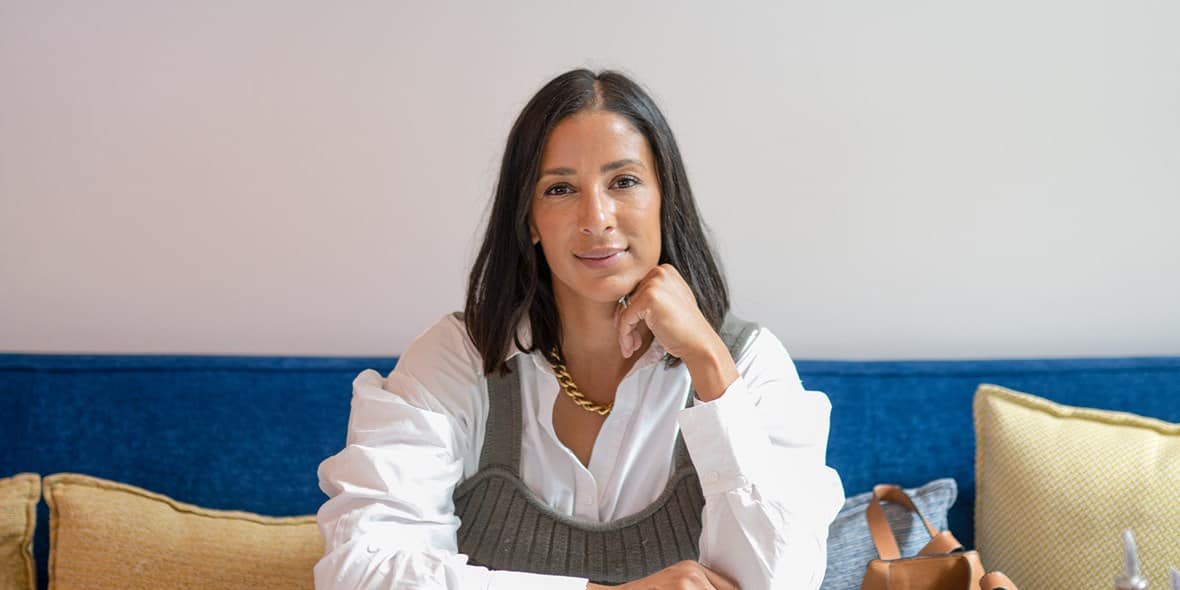 "I adore d3 – it has a real bustling creative energy, and often reminds me of the centre of Melbourne or Sydney," says Australian social media agency owner,Kat Lebrasse. Dubai Design District – commonly known as d3 – is the city's cutting-edge fashion hub, filled with local designers, international luxury brands and more, all in chic contemporary buildings. One highlight for visitors is the promenade, where you can find not only the latest haute couture, but also plenty of cool cafés serving specialist coffee and fresh pastries.
4
The heart of Old Dubai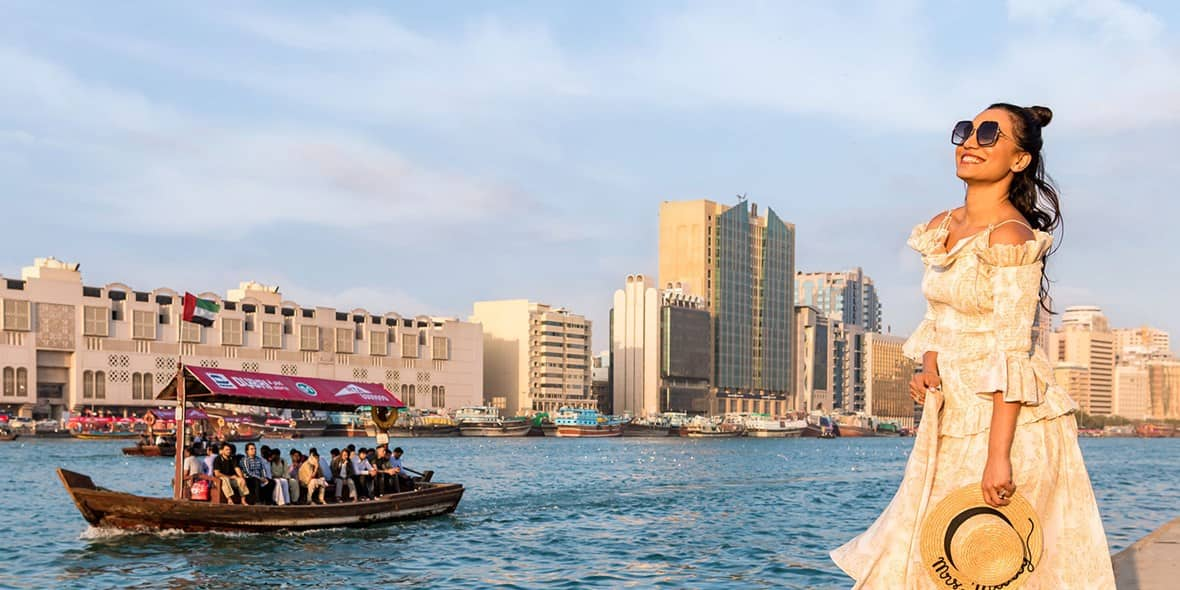 "Away from the bustle and energy of 'older' Dubai, I love nothing more than to sit beside the creek at sunset, sipping fresh juice or saffron-infused tea," says South African entrepreneur Zahirah Marty. Dubai Creek is the original heart of the city, and for decades its main trading port. Today it remains a working waterway, and there are plenty of spots along its length to enjoy a relaxing cup of tea, or traditional Emirati cuisine, while watching dhows, yachts and abras ply the waters. And as the last of the sun's light drains from the sky, you'll hear the calls to prayer from mosques along the creek's length echo across the water – a truly unique experience.
5
Rainforest in the desert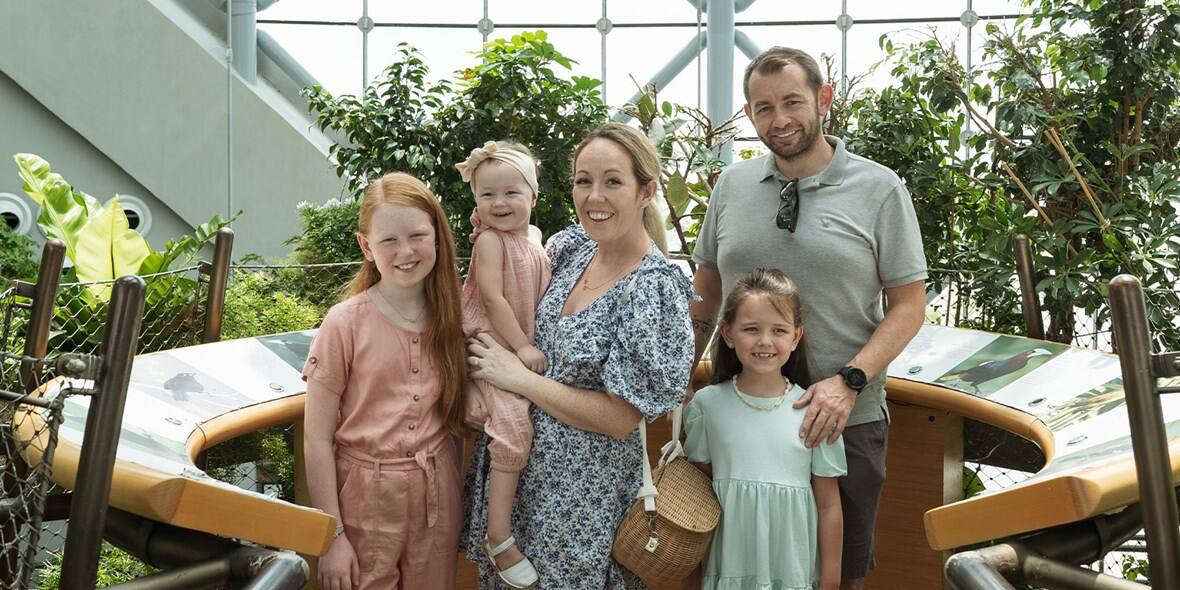 "Some places are phenomenal, even bringing the rainforest to the desert. Our children learn to dream bigger – there are many places that help them think outside the box, with activities that will get their hearts racing and little minds exploring," says Irish blogger Helen O'Brien. The Green Planet is Dubai's own rainforest, inside a custom-built bio-dome at City Walk, packed with more than 3,000 species of plants and animals. While primarily aimed at a younger audience, there's more than enough to keep visitors of all ages absolutely entranced here, including picnics with the sloths, the chance to experience a simulated tropical thunderstorm, and swimming with piranhas.
6
Taste the freshest fish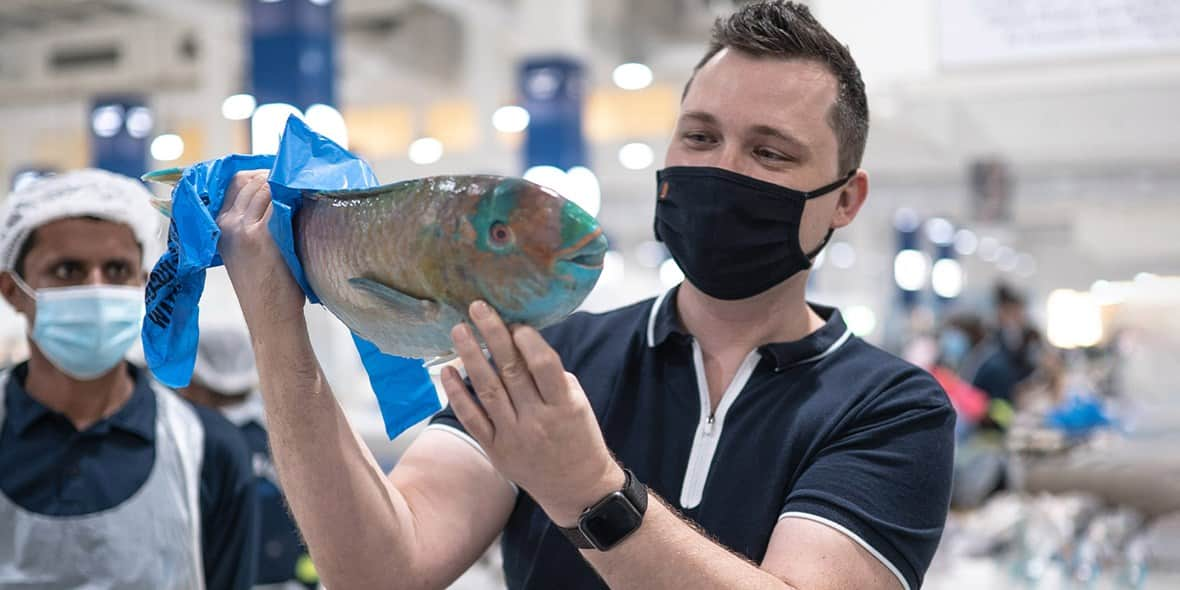 "Dubai is a culinary city...there is nothing that does not exist. The best bit is the fish market, where fresh fish comes in all day, every day," says German founder of BB Social, Alex Stumpf. Fishing is one of Dubai's original industries, far pre-dating the development of the modern metropolis, so it's no surprise the city is one of the best places anywhere to enjoy fresh fish. Head to Deira Waterfront Market to see the day's best catches or skip ahead to Jumeirah Fishing Harbour to taste it. The harbour draws in hungry diners with its waterfront views and seafood restaurants such as award-winning 3FILS or the no-frills Bu Qtair. And try BB Social at Dubai International Financial Centre, of course.
7
New-age cafe culture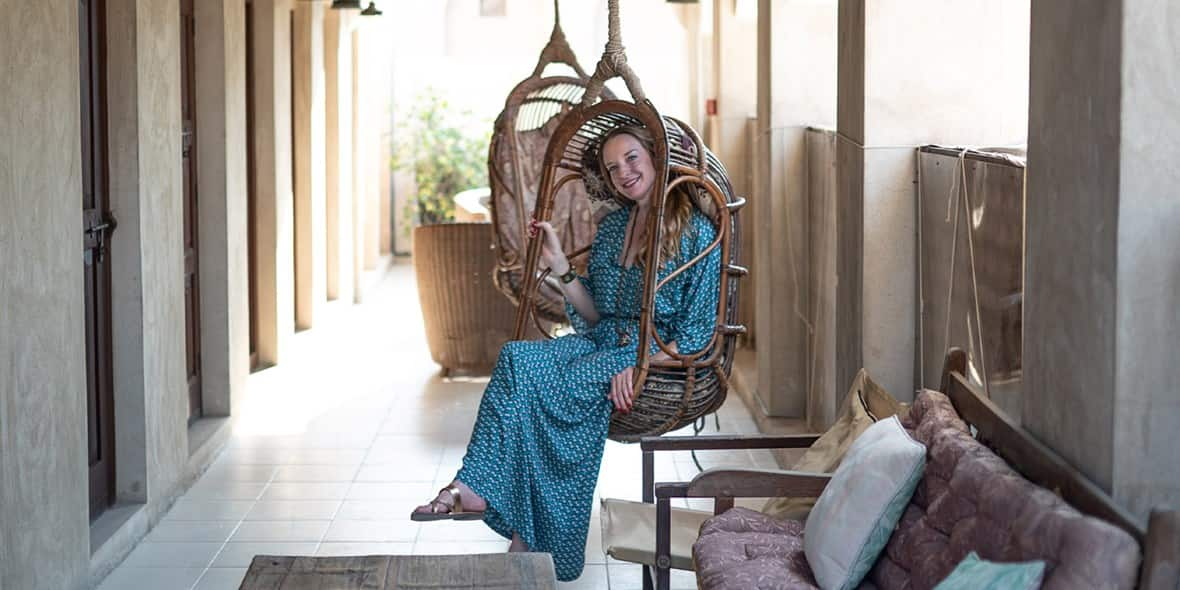 "There's a great cafe culture here. Kulture House is a favourite, and I like to come and meet friends here, or just sit and write for a while," says British hotelier and writer Nicola Chilton. Kulture House is a sprawling café-florist-shop in Jumeirah, ideal for finding a secluded corner for yourself, or for meeting people over coffee and cake – especially when it's cool enough to sit out in its large garden area. The boutique shop area is packed with homewares, books and accessories, great for finding the perfect gift for someone. Once you've visited Kulture House, why not check out some of Dubai's other great cafés?
9
Art in an industrial setting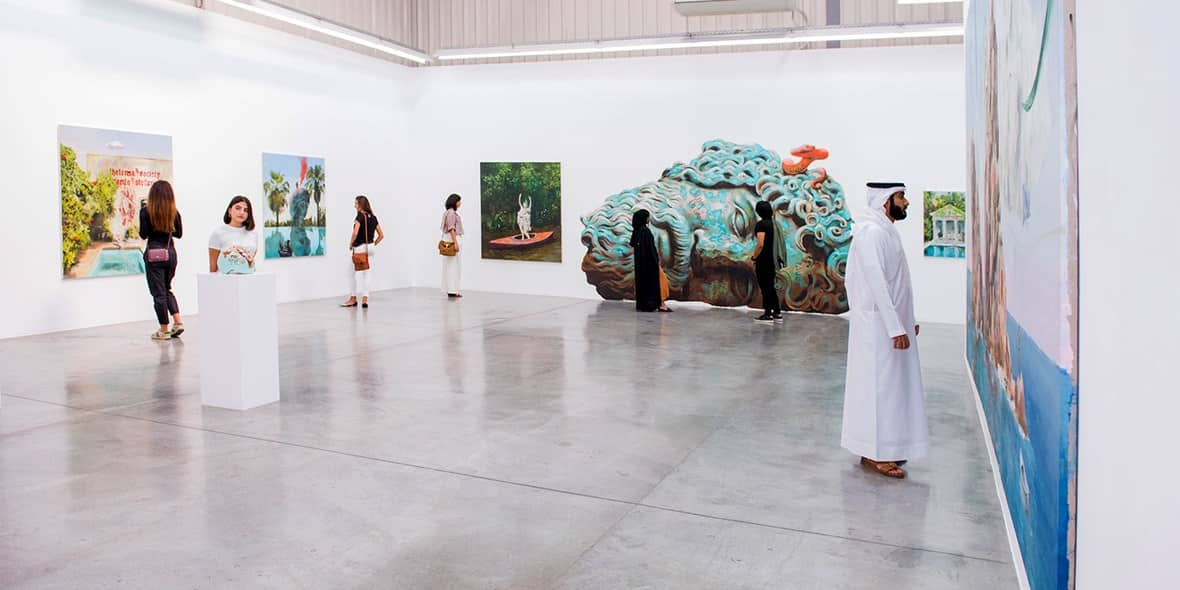 "The Al Quoz industrial area forms a striking hub for the contemporary arts and culture scene in Dubai. At its heart is Alserkal Avenue, a large warehouse complex that operates as a socially responsible cultural enterprise and provides space for a wealth of cultural and artistic ventures," says Emirati founder of Cinema Akil, Butheina Kazim. Beside dusty roads and shipping and logistics warehouses lies Alserkal Avenue, an arts hub with heart. Its location adds to the charm, setting the scene for the venue's warehouse-chic space filled with incredible art galleries, event spaces and even few homegrown dining spots. Spend an afternoon admiring the best in Emirati art and more, before watching an indie movie at the city's home of arthouse, Cinema Akil.
10
Shop in a traditional souk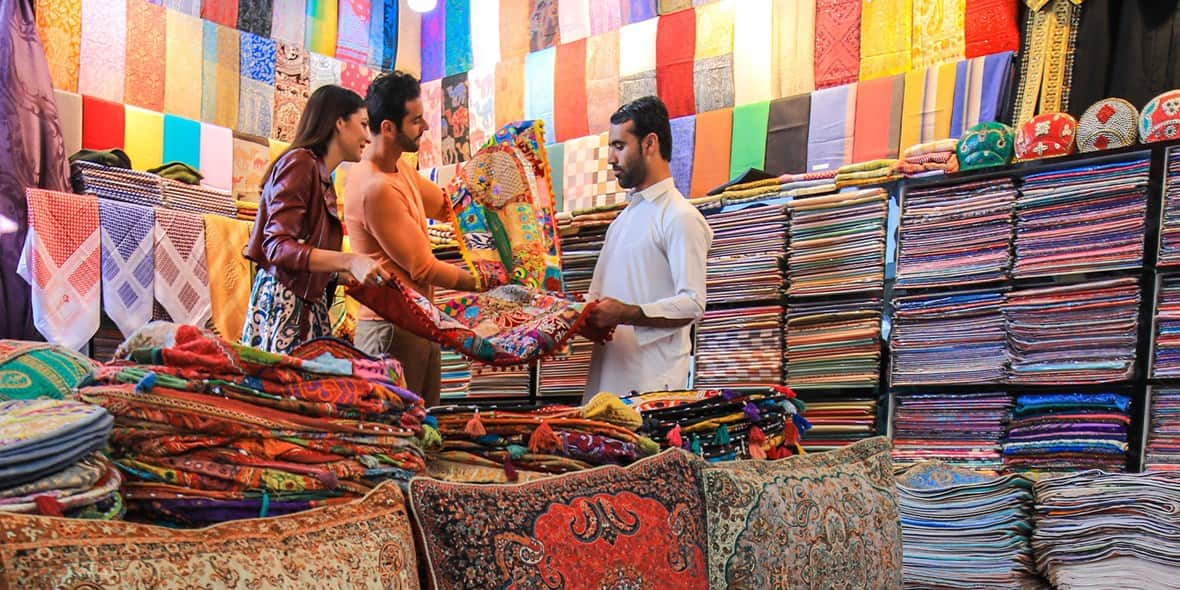 "No trip to Dubai would be complete without visiting one if its vibrant souks. The Textile Souk in Bur Dubai is the perfect place if you're shopping for fabrics, or just want to enjoy the colourful surroundings. Here, you can browse hundreds of reels of raw and embroidered fabric in a dizzying array of colours and textures," says Emirati culture enthusiast Mohammed Kazim. Exploring the city's atmospheric souks is a memorable experience. While the Spice Souk in Deira is a great first stop, don't miss the chance to visit the Textile Souk in Bur Dubai. Expect lots of fabrics, but also plenty of readymade outfits, colourful gifts and more. A short walk from the souk is the Grand Mosque – built in the traditional Islamic style, this stunning mosque is an architectural masterpiece.