Food & Drink
Chef Jason Atherton discovers the best 'Dubai Dishes' in new British TV Show
Follow the celebrity chef as he cooks and eats his way around Dubai in this 10-part series, airing exclusively on ITV1
Follow the celebrity chef as he cooks and eats his way around Dubai in this 10-part series, airing exclusively on ITV1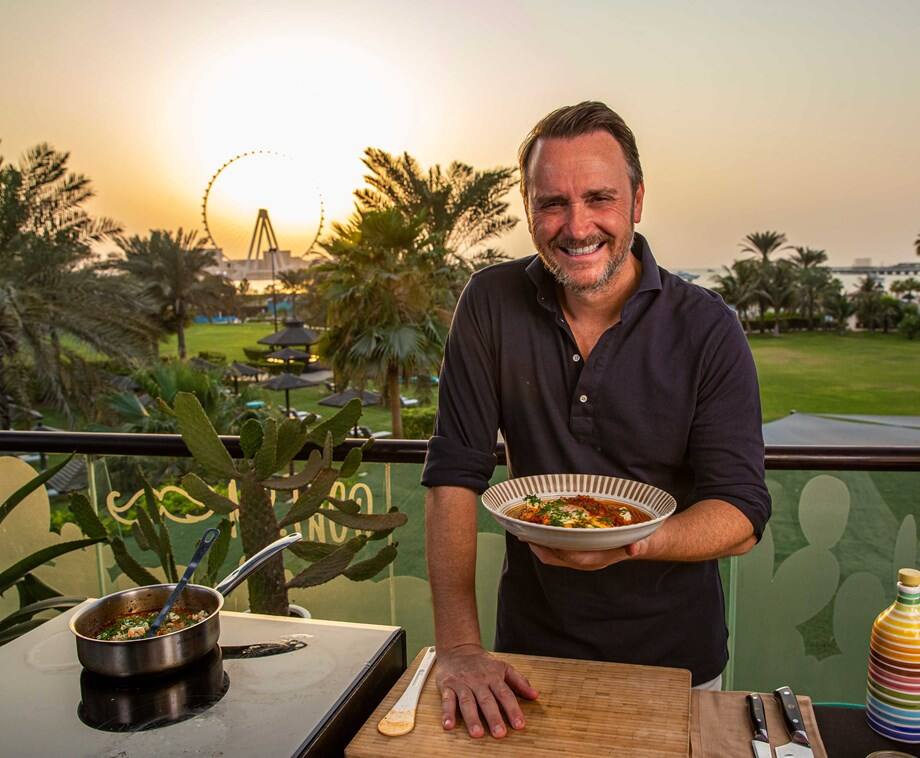 Memorable moments from Dubai Dishes
Akmal Anuar

Owner, White Rice Consultancy

With experience alongside culinary icons like Dan Hunter and Massimo Bottura, Chef Akmal Anuar developed his unique style. As Head Chef at Iggy's Restaurant, Singapore, he gained recognition, ranking 26th in the World's 50 Best Restaurants. In Dubai, Akmal opened 3Fils at Jumeirah Fishing Harbour and his restaurant 11 Woodfire, has a Michelin star and was ranked #35 on MENA's 50 Best Restaurants list in 2023.

Alex Mosby

Head Chef, Rhodes W1

With over 17 years of culinary expertise, Chef Alex Mosby contributes his vast experience to Rhodes W1, an esteemed restaurant in Dubai Marina. His journey from London to the UAE saw him working alongside renowned British chefs, such as the late Gary Rhodes. Prior to joining Rhodes W1, he served as Executive Sous-chef at Le Royal Meridien Beach Resort & Spa, making significant contributions for eight remarkable years.

Alexander Stumpf

Co-Founder, BB Social Dining

German-born Chef Alexander Stumpf is a culinary talent renowned for blending tastes and textures from different cultures. As Executive Chef and Co-Founder of BB Social Dining, Soule Soups, and Philotimos, he showcases his skill set with a far-eastern menu infused with Middle Eastern influences. With experience in French cuisine and global project management alongside Rainer Becker, Alex brings a unique culinary experience to the city.

Dan Birk

Executive Chef, City Social

Executive Chef Dan Birk brings over 20 years of culinary expertise to Dubai's City Social. From engineering to Michelin-starred kitchens, Dan's passion lies in creating dishes using the finest ingredients. Previously, he worked as Sous-chef and Head Chef in renowned restaurants before becoming Group Executive Chef at The Social Company. Dan's expertise shines through his modern European creations at City Social.

Hattem Mattar

Known as the Arab world's first pitmaster, Hattem Mattar began his culinary career from his home farm, smoking meat for Dubai residents in his garden. The business then expanded to a 24-hour smoking operation in Jebel Ali, serving some of the best brisket in the UAE. Since then his talents have been shared across the city, with pop-ups in BB Social Dining and La Table, to opening his own kitchen in Time Out Market, Souk Madinat Jumeirah, and most recently FIYA in Keturah Reserve.

Howard Ko

Executive Chef, Cé a Vi Dubai

With training at The Culinary Institute of America and experience in Michelin-starred restaurants, Chef Howard Ko leads Cé La Vi, offering innovative Asian cuisine. Bringing over 11 years of experience, Chef Ko's creations draw inspiration from around the world. His commitment to reinventing classics results in well-thought-out dishes, with a focus on locally sourced produce guarantees Cé La Vi to be an unforgettable dining experience.

Mohamad Orfali

Head of Culinary, Orfali Bros.

Mohamad Orfali, a Syrian Chef and Head of Culinary at Orfali Bros., specialises in Aleppian and contemporary Arabic cuisine. He is a leading advocate of modern cooking, incorporating technology and new techniques. Mohamad hosted the Middle East's first Arabic gastronomy cooking shows. With a background in culinary studies and experience as the Head of Culinary at Fatafeat TV, he has made a significant impact in the culinary world.

Nick Alvis

Founder, KMS

Chef Nick Alvis began his career in UK country house hotels before excelling in London's Michelin-starred restaurants. In Dubai, he co-founded a consultancy, opening successful restaurants like table 9 and folly. Nick's restaurants have won many awards, including a Michelin Bib Gourmand. Currently, he manages his consultancy, fostering local talent and innovating Dubai's culinary scene with a focus on developing new, creative concepts.

Rahul Rana

Executive Chef, Avatara

Hailing from Rishikesh, India, Chef Rahul Rana brings a rich background and passion for vegetarian cuisine to Avatara in Dubai. Inspired by his vegetarian upbringing and family heritage, he aims to transform perceptions of vegetarian food. Chef Rahul's methodical approach and creative sense have earned Avatara recognition as one of the best vegetarian fine dining experiences in Dubai, by being awarded a MICHELIN star in 2023.

Trisha Singh Henault

Executive Pastry Chef, 25hours Hotel

Born and raised in Delhi, India, Chef Trisha Singh Henault discovered her love for food in a household filled with surprises and her mother's love. As a talented pastry chef and chocolatier, she has gained recognition and accolades, including being named one of the 30 best chefs under 30. Currently, as Executive Pastry Chef at 25hours Hotel and Culinary Director at Indian restaurant Tandoor Tina's, Chef Trisha brings great passion and zest to her craft.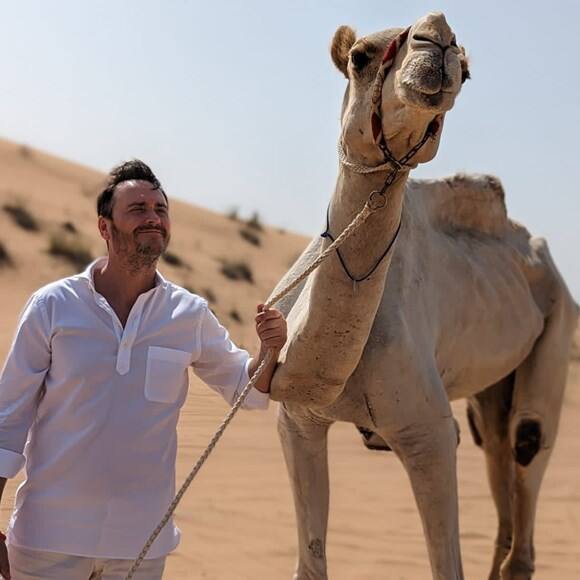 The first episode airs on 15 July 2023, and you can watch it for free if you're in the UK on ITVX.