Food & Drink
Try modern Indian cuisine in Dubai
These restaurants are giving traditional recipes from the subcontinent a contemporary makeover.
These restaurants are giving traditional recipes from the subcontinent a contemporary makeover.
1
Masti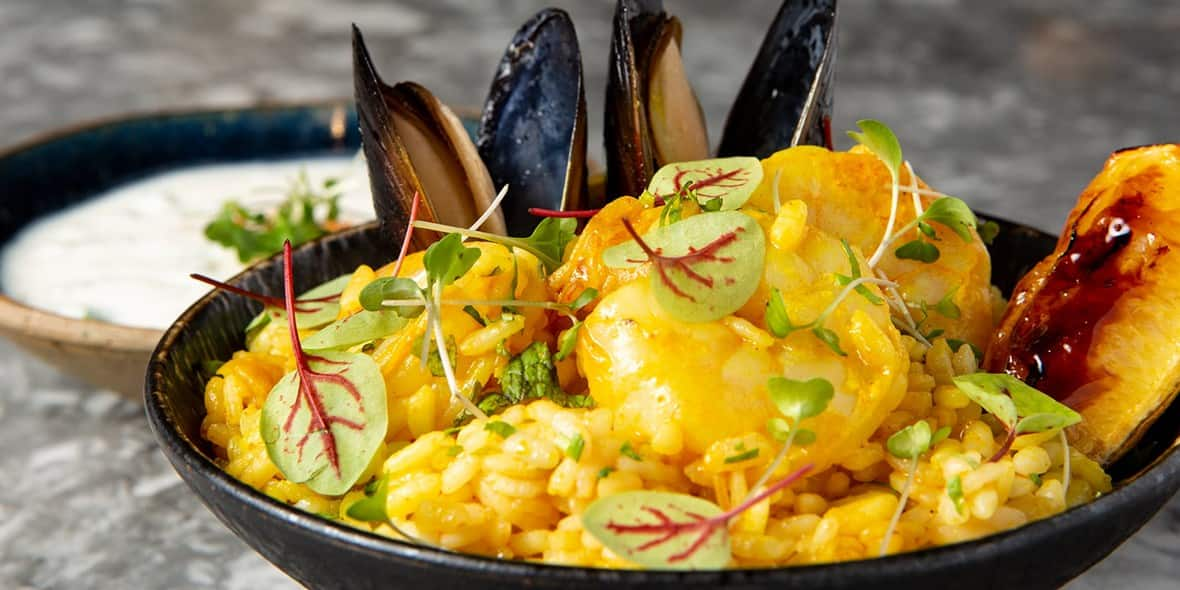 Taking pride of place along the shorelines of La Mer, with spectacular views of the Burj Khalifa and the glittering skyline in the distance, Masti knows how to impress. With a fresh, global take on traditional Indian cuisine, a meal here always surprises with fabulous fusion flavours. Some of the menu's more creative spins include edamame chaat, slow-cooked lamb croquettes elevated with Kashmiri spices, pulled tandoori chicken baos, 'new style' biryanis and more. Get ready for beachside bites that pack a punch.
2
Mint Leaf of London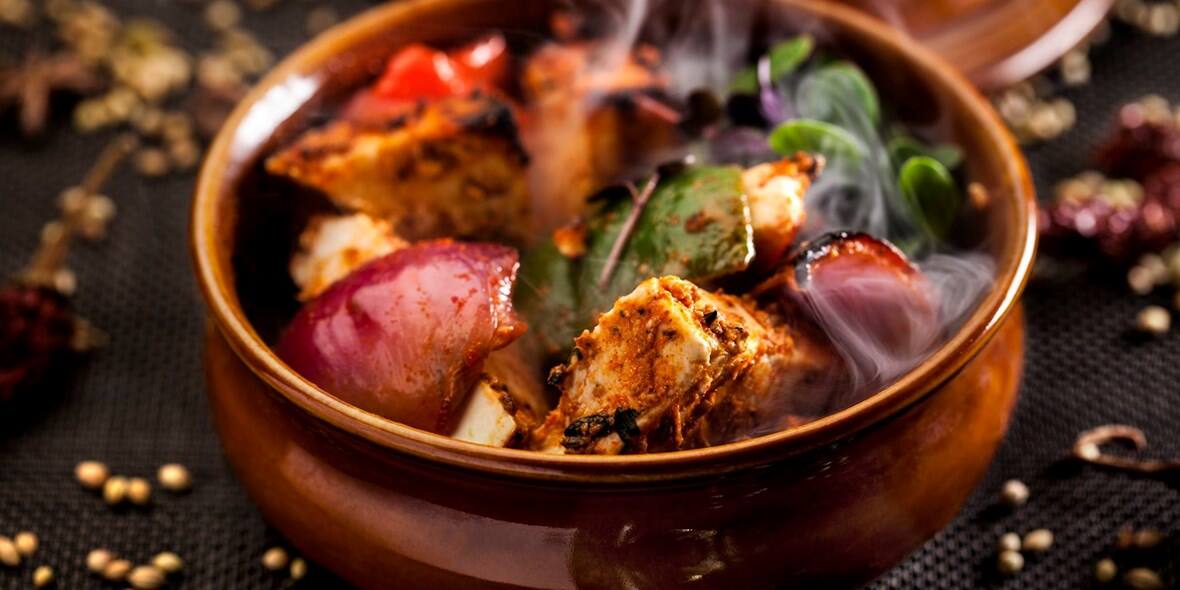 This contemporary London export is deeply rooted in authentic Indian flavours. Located in the city's financial district, surrounded by memorable views, Mint Leaf of London serves up an exhaustive menu of refined North Indian classics. Try the sesame chicken satay with a dash of masala bhel on the side or savour their basil cod tikka which comes with an aromatic dill sauce. Vegetarians should feast on the flavourful aubergine or baingan bharta tartlets that are accompanied by a punchy salan (curry).
3
Indego by Vineet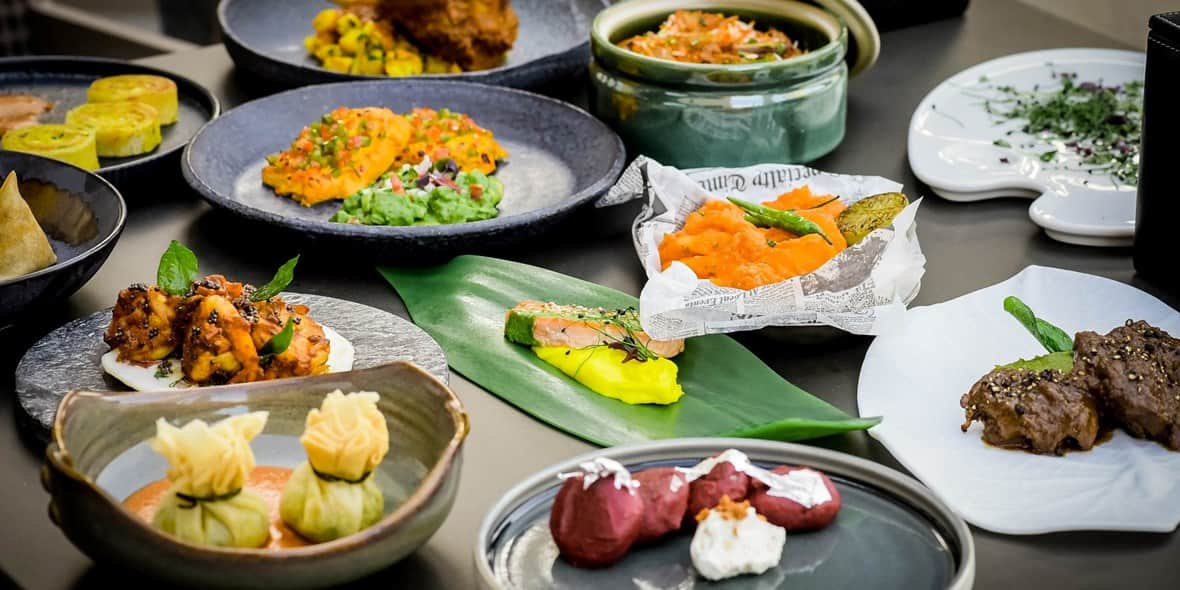 Experience Michelin-style cuisine by celebrated Indian chef Vineet Bhatia at Indego. The team here present culinary transformations that infuse Indian recipes with international influences. Try the chicken maharani, a tandoor favourite which is marinated with Punjabi black lentils and special sauces. If you are a fan of Bhatia's inventive takes, make sure to also check out Indya by Vineet at Le Royal Meridien Beach Resort & Spa where dishes like 'KFC' (Kerala Fried Chicken) and berry pulao rice surprise and delight.
4
Trèsind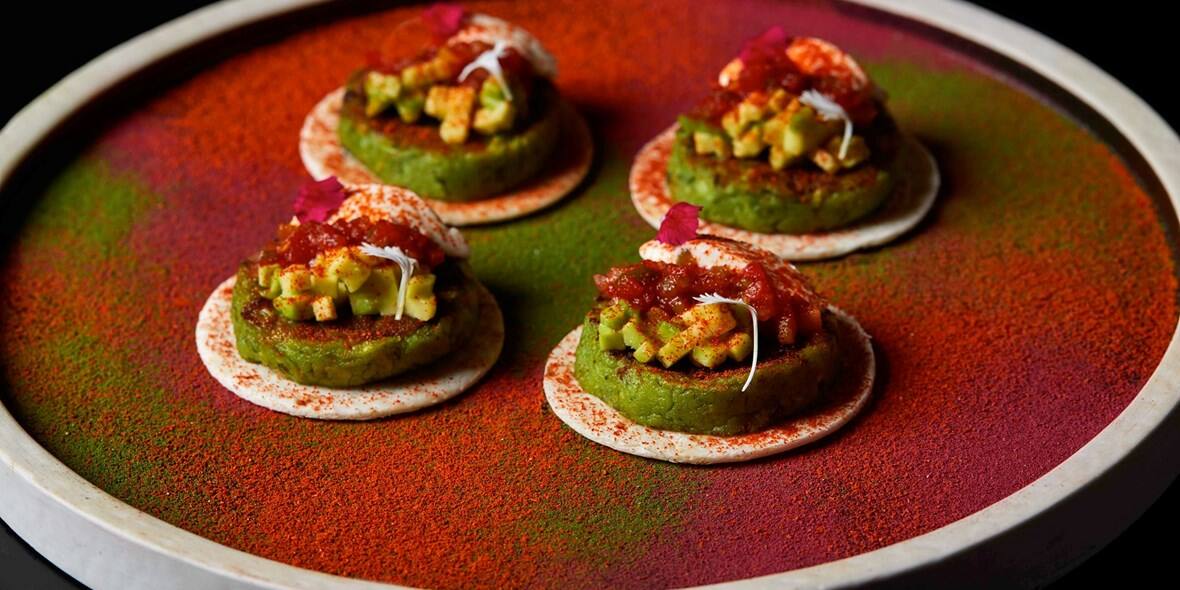 Discover a molecular-gastronomy approach to Indian cuisine at Trèsind. Expect inventive techniques and traditional flavours in a stylish setting — think lots of liquid nitrogen and interactive tableside preparations. For special occasions, book the chef's table experience at Trèsind Studio or consider an evening at sister restaurant Carnival by Trèsind, conceived by the same executive chef, Himanshu Saini. The DIFC venue offers a slightly less formal and more playful take on Indian dining, with nostalgic flavours on the menu.
5
Farzi Café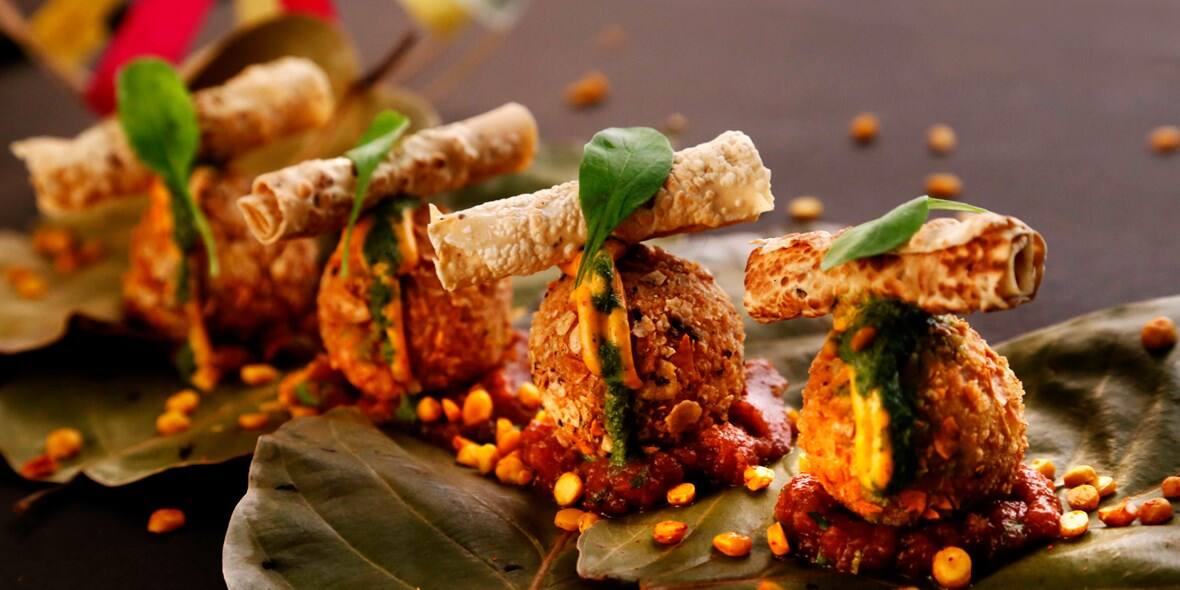 Dine at this Dubai outlet of a famed Mumbai eatery, showcasing excellent experimental Indian cuisine. It's a more casual dining option, which enjoys a central location at City Walk. Think lamb shawarma biryani and delicious rasmalai très leches for dessert, served with an unconventional presentation style. Farzi Café is spearheaded by Zorawar Kalra, whose father and mentor, the late Jiggs Kalra, is fondly referred to as the 'czar of Indian cuisine'.
7
The Crossing Dubai
This modern dining space in The H Hotel is where diverse dishes and bold flavours intersect. Vegetarians should try their morai bora or mixed herbed fritters, while 'gunpowder' prawns should be on your list if you are a seafood fan. Mains include an aromatic Caribbean goat curry, which also effortlessly blends cuisines. It is an excellent example of the kitchen's east meets west ethos, taking influence from British, Portuguese and French culinary traditions and infusing them with Indian spices. 
9
Bombay Borough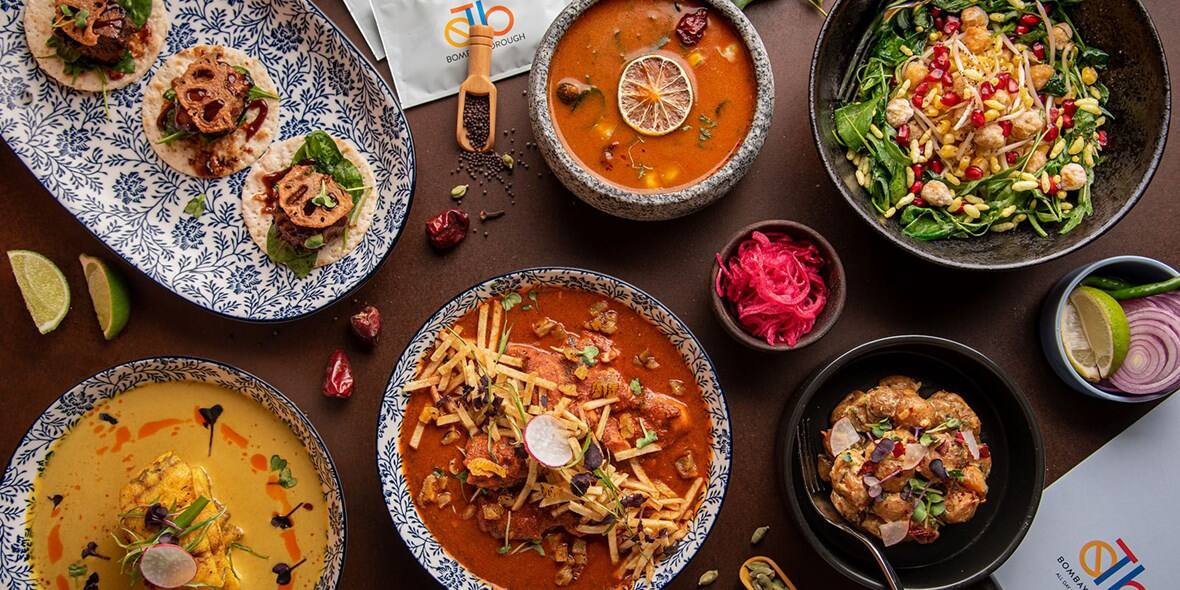 With a charming colonial vibe, complete with eclectic interiors with peacock blue and gold accents, there's plenty to discover. Take the spice up a notch with naga ghost pepper wings, while the Kashmiri naan kebab is a top pick among regulars. Street food is a strength too; sample Bombay-style vada pav — a delicious potato fritter that sits between two pieces of bread with sweet and tangy garlic chutney and bhurjee (spiced scrambled eggs) that will instantly transport you to India.