Food & Drink
Dubai's most unique rooftops
Everything tastes better with a view of the city's stunning skyline.
Everything tastes better with a view of the city's stunning skyline.
1
Atelier M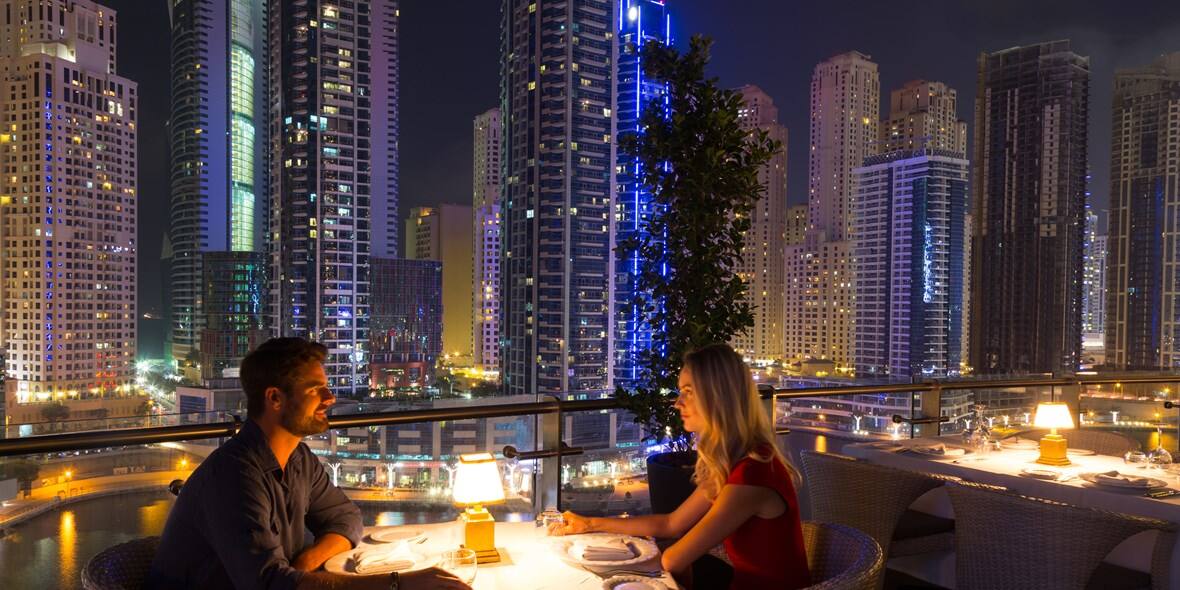 The Dubai Marina at night is one of the most exquisite locations in the city, with dhows, luxury cruises and party boats slowly making their way up and down the wide canal. The Marina is best observed from the roof of Pier 7 – a multi-restaurant destination with themed floors in the centre of it all.
Atelier M occupies the top floor of Pier 7 with an opulent lounge area on one floor and a rooftop upstairs. This spot offers stunning vistas of urban architecture twinkling like fairly lights, along with upbeat sounds, a dance floor, standing tables and sofa seating. The quality Mediterranean-style menu is eclectic enough to satisfy all taste buds, from fresh scallops to superb pizzas and pastas.
2
Luna Sky
Luna Sky is another venue making the most of a superb location. From this rooftop at the Four Seasons Hotel in DIFC, you can take in captivating vistas of Dubai's financial district, the Burj Khalifa and Downtown Dubai. There are two seating options: inside or out on the terrace. The food menu is short but well selected with a Japanese and South American feel. Simple and stylish with a touch of DIFC's cosmopolitan edge, this hotspot is perfect for a pre- or post-dinner catch-up while a DJ plays upbeat tunes in the background.
3
Treehouse
Located on the top deck of the sleek Taj Dubai hotel in Business Bay, Treehouse features a stunning backdrop and an even more stunning lighting display. The Mediterranean-infused menu, designed by chef de cuisine Aabhas Mehrotra, offers light tasty treats paired best with the lounge's creative menu of drinks. With its Renaissance-style décor, including a sumptuous fireplace, Treehouse offers a greenhouse retreat in the middle of a bustling city – with the Burj Khalifa towering right above.
4
Mercury Lounge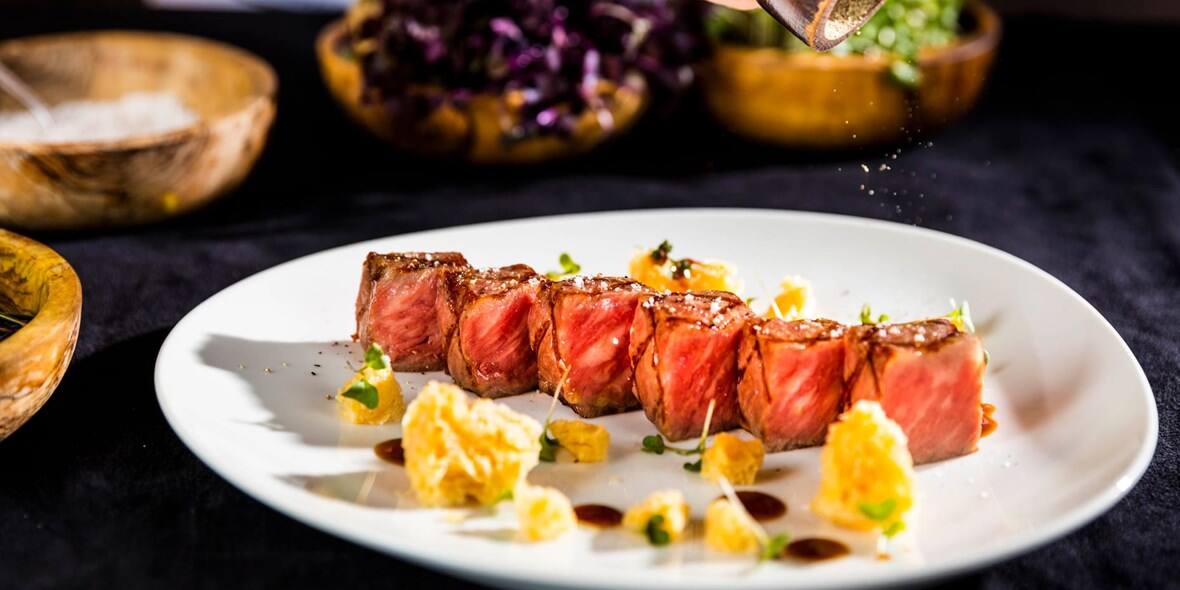 Head to the Four Seasons in Jumeirah to find one of the coolest rooftops in Dubai – the Mercury Lounge. Yes, there are extraordinary views – on one side the stunning Downtown skyline accentuated by the Burj Khalifa and on the other the Arabian Gulf – but it's the laid-back atmosphere that makes this one of Dubai's best rooftops.
Savour an elegant selection of Mediterranean-inspired bites including sharing plates and light entrees, accompanied by a chilled vibe from the resident DJ and a transfixing saxophonist.
5
Anwā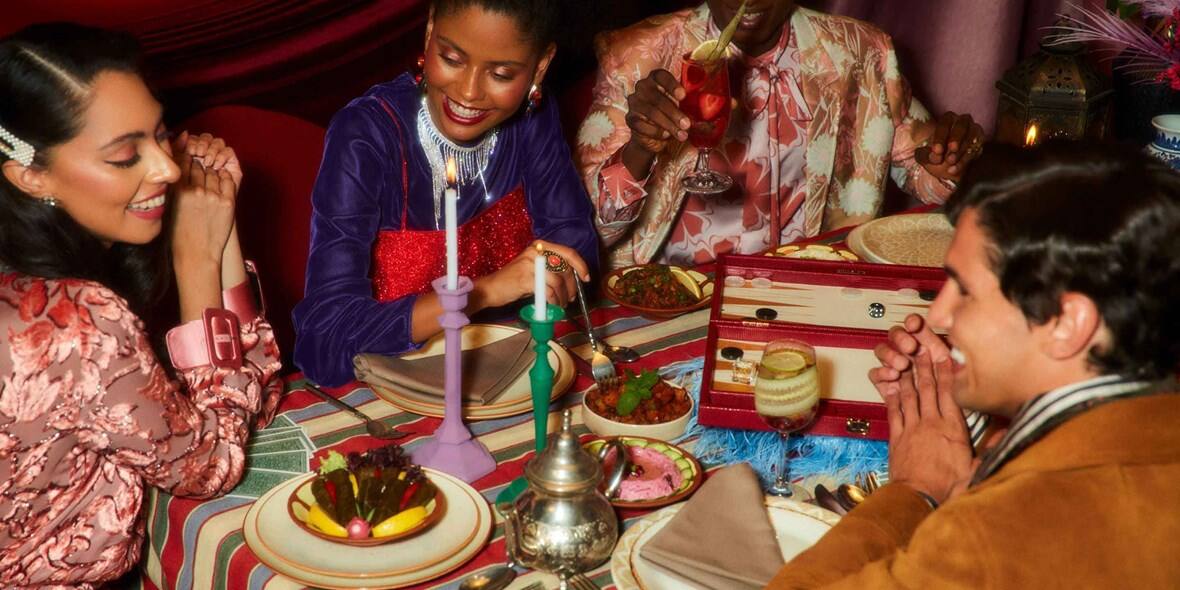 One of Dubai's signature experiences is watching day turn to night over the desert dunes. Just a short drive from Dubai's vibrant city lights, Bab Al Shams' rooftop terrace, Anwā, orchestrates the perfect setting to see the bright orange horizon transform to a night sky full of stars. Dimly lit lanterns and pleasing earthy accents offer a magical escape from it all, with delicious Pan-Asian nibbles adding to a unique experience.
6
Tomo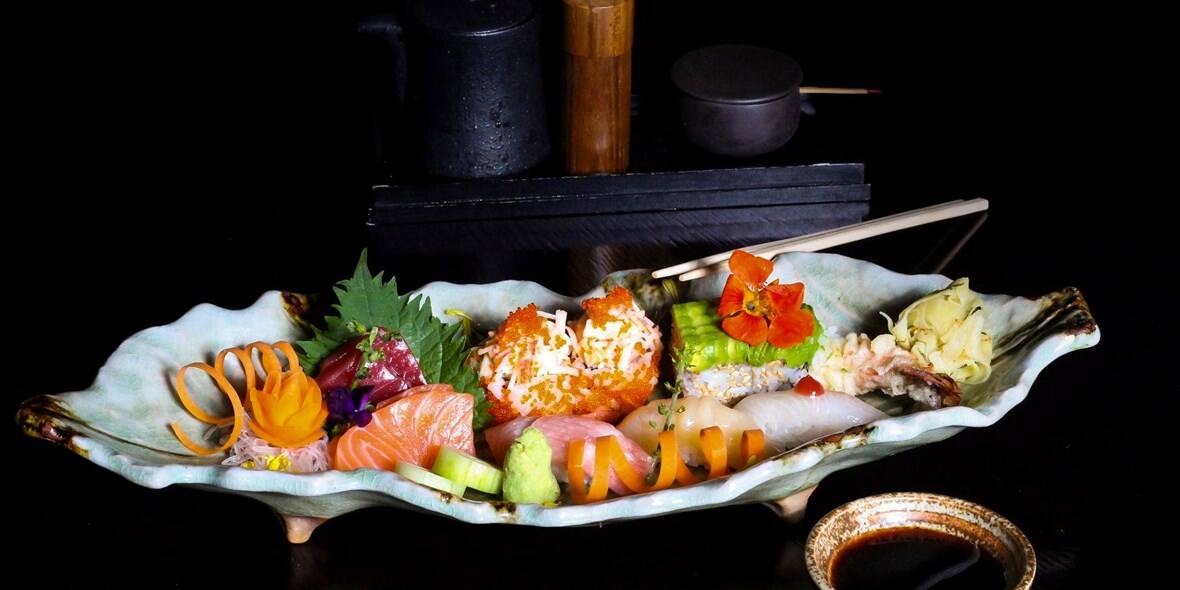 There are a number of outstanding Japanese restaurants in town, and Tomo is high up on that list. The only thing on par with the food here is the sweeping vista of Dubai's spectacular cityscape that greets you upon entry into the lounge. Enjoy stunning views of Dubai's iconic skyline, including the awe-inspiring Burj Khalifa, and fresh Japanese cuisine with a modern but characteristic ambience.