New & Trending
Cool new family experiences in Dubai
Keep the whole family busy with this must-do list of fresh and exciting children's activities in Dubai.
Keep the whole family busy with this must-do list of fresh and exciting children's activities in Dubai.
1
Sky-high fun at The View at The Palm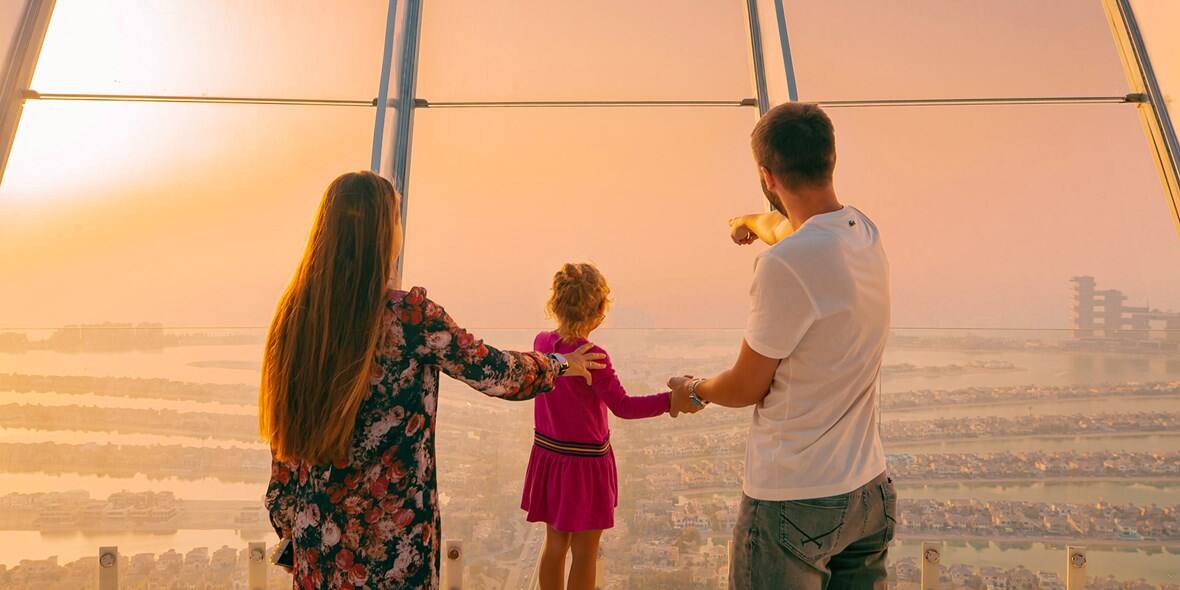 2
Swing from the trees at Aventura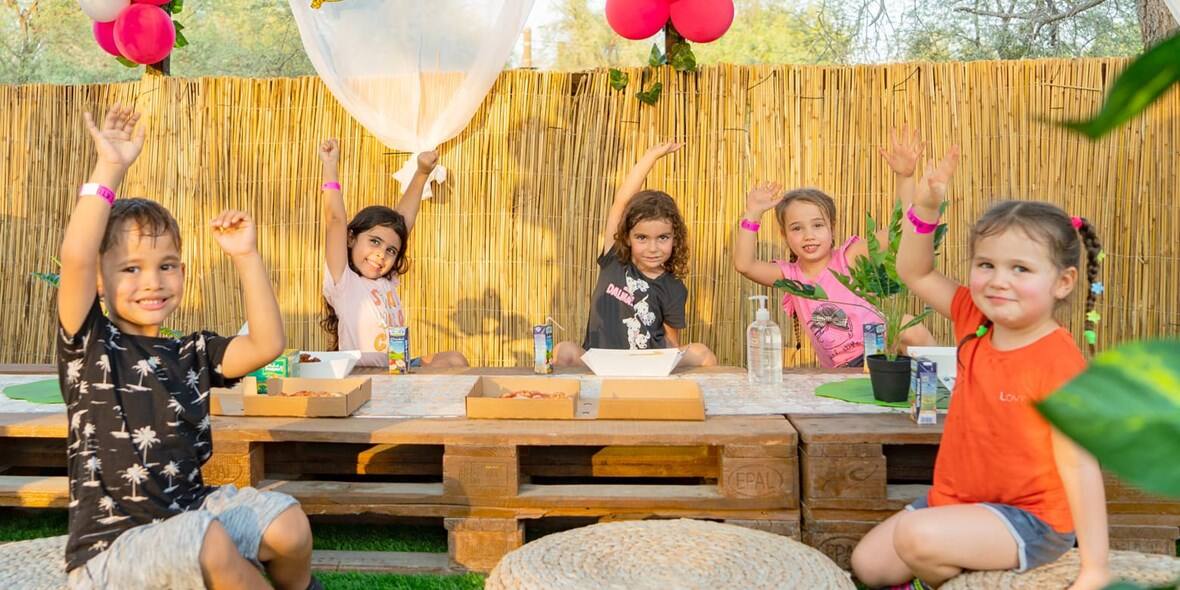 This one's for the adventurers. Treetop obstacle course Aventura Parks has unveiled a new Discovery Area in association with the
Dubai Fitness Challenge
. Aimed at toddlers and kids until the age of seven, this new zone aims to stimulate sensory and social skills. Everyone will want to splash around in the fountains, take a trip down the mini zipline and aim to get to the top of the rock climb. There's plenty for older children and adults too. Swing from tree to tree along 24 ziplines and 80 challenging obstacles, this is sure to be a fun yet exciting way to get the whole family active. And that's not all. For the more curious nature lovers Aventura has launched guided tours so everyone can learn more about the flora and fauna.
3
Head back for retro-fun at Roll DXB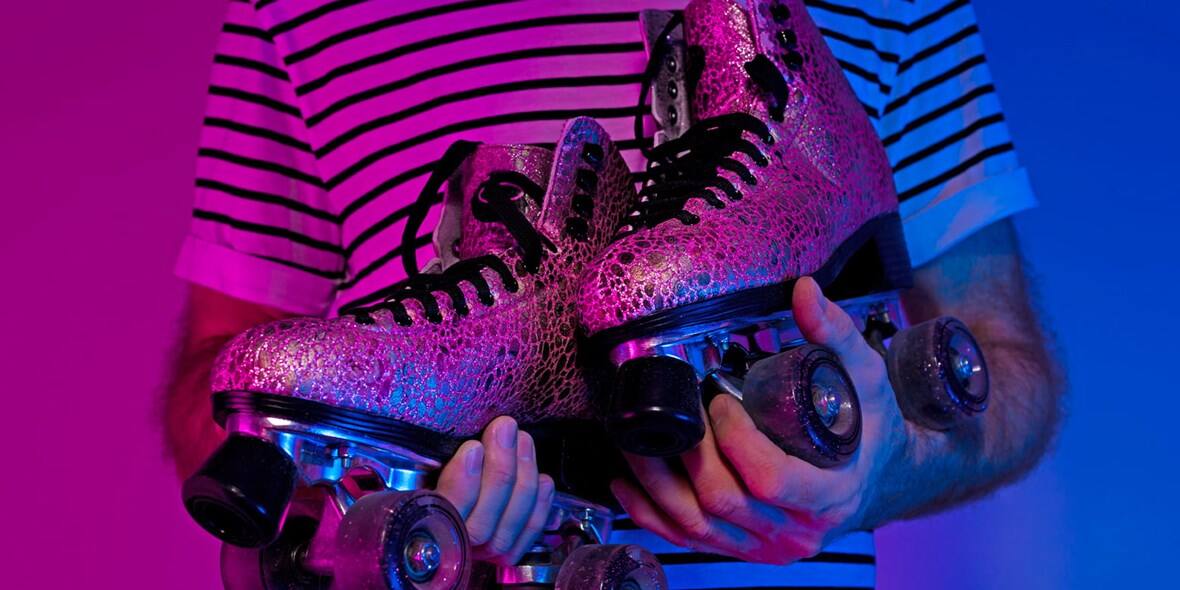 4
Slide into the jungle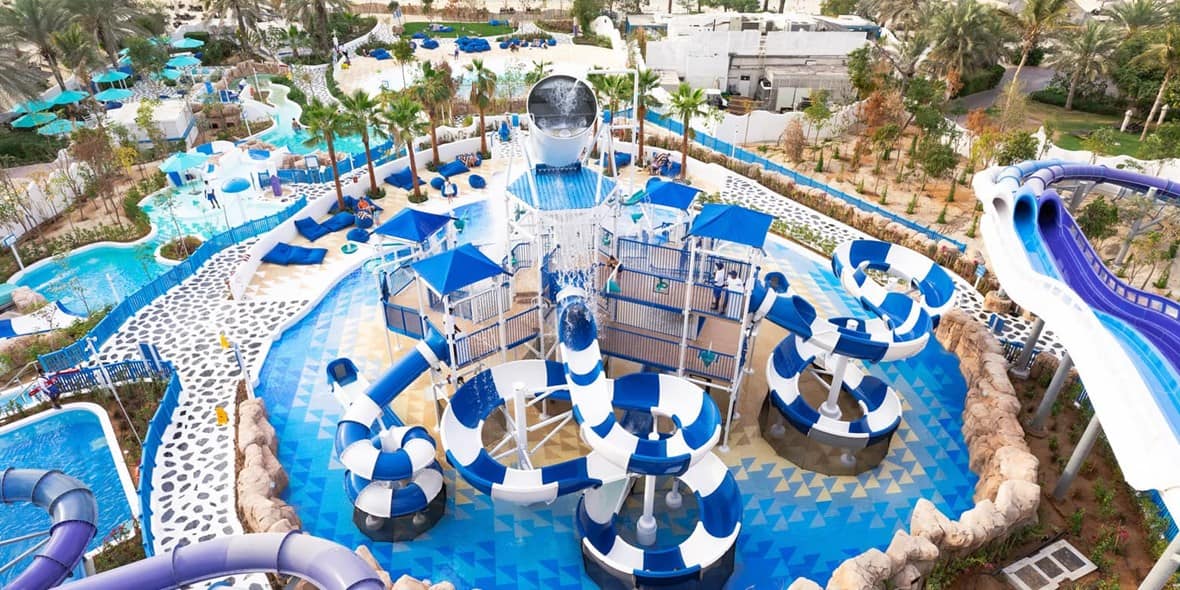 Whether you are looking for truly thrilling water-based fun or something a little gentler, the new Jungle Bay Waterpark at Club Mina will tick all the boxes for aqua-based fun. This new addition to the Westin Dubai Mina-Siyahi complex, which already offers up a kids club, sandy beach, multiple swimming pool and green spaces, not to mention multiple restaurants, is done up in Mediterranean blue and white hues and is an additional draw for those hunting for kids activities. Splash pads, slides, and a six-metre pneumatic wave pool are part of the mix and there's a casual eatery appropriately called The Beach serving snacks all day. It just opened its doors so now is the perfect time to check out the latest member of the
Dubai waterparks scene
.
5
Make a splash at Aquaventure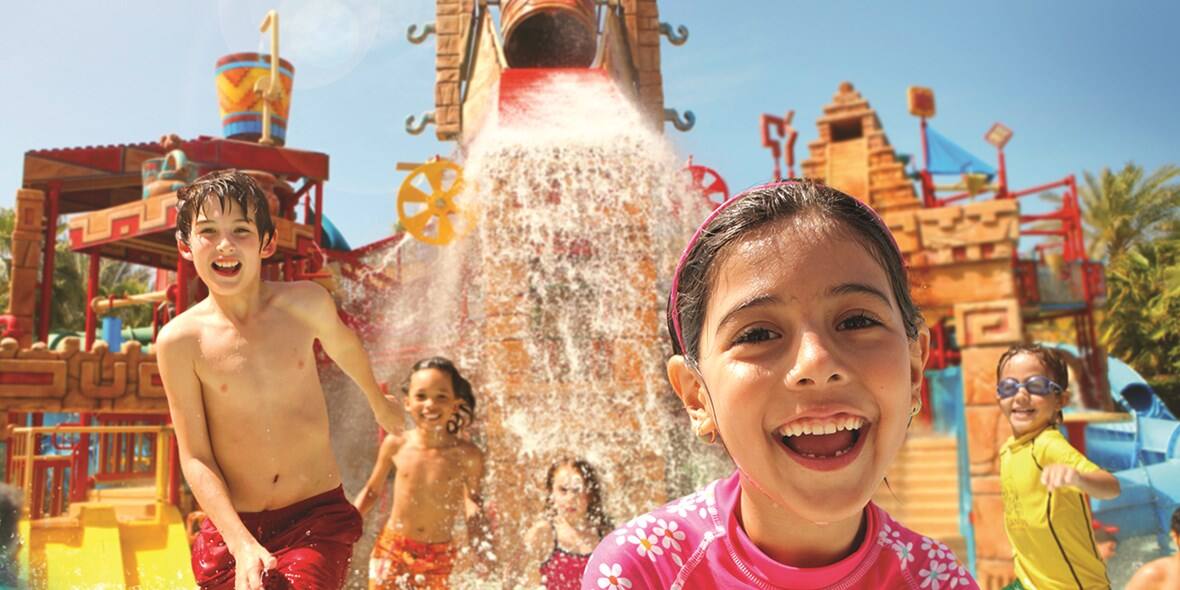 6
Get in touch with nature
You don't need a green thumb to get back in touch with nature. There are
plenty of farms
 around Dubai to visit, which provide opportunities to teach the whole family about organic fruits and vegetables, and much more. My Farm Dubai is a self-sustaining eco-farm in the middle of the desert where visitors can harvest herbs, spices, and honey – and it offers indoor workshops for both kids and adults alike on how to tend to plants. If you're looking for a high-tech scene, then make your way to UNS Farms in Al Quoz which uses state-of-the-art technology to grow their greens, and teaches little ones everything they need to know about sustainability.
7
Learn about the bearcat necessities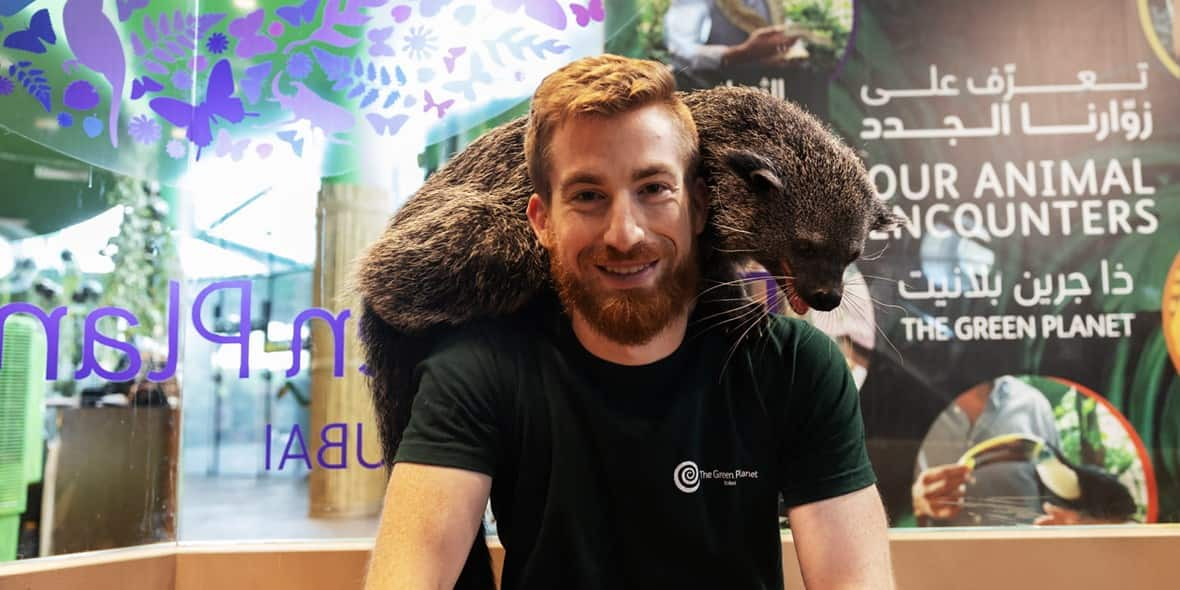 He's the first bearcat ever to have visited the region, which is why the aptly named Fluffy is creating such a stir at City Walk's The Green Planet. The adorable creature, also known as a Binturong, has a cat-like head and bear-like body, and visitors at the indoor rainforest can spot him wandering around the foliage. Children looking for an even more immersive, educational experience can become 'zookeepers' thanks to a new three-hour programme that lets them participate behind the scenes in the laboratories and bio-dome.
9
Get close to famous faces at this lifelike waxwork museum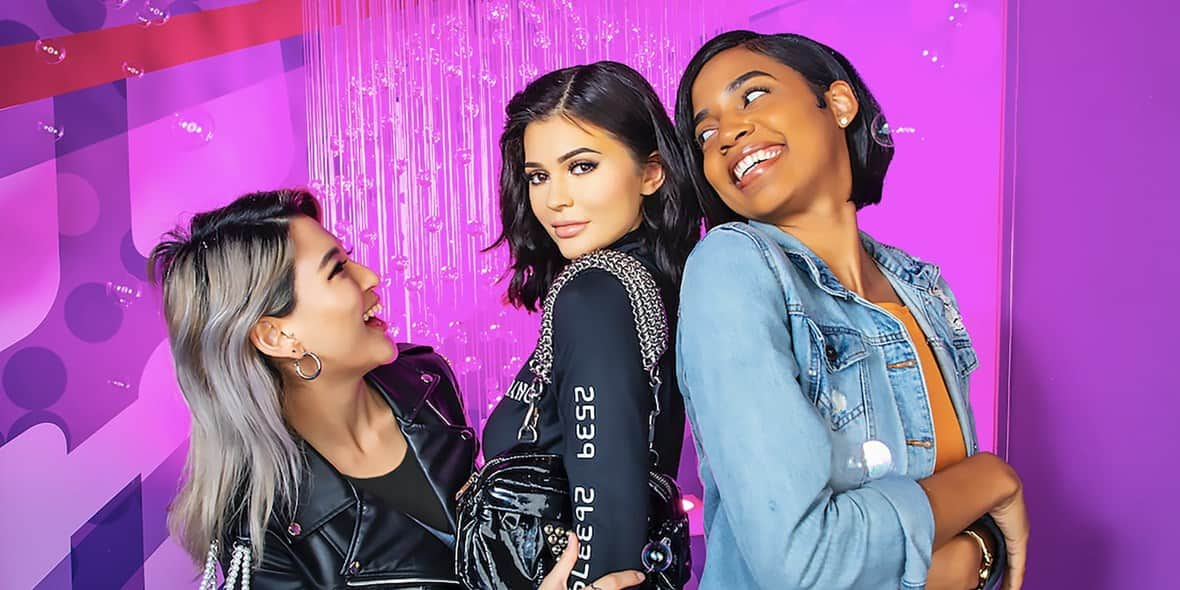 10
Meet the Smurfs at Dubai Miracle Garden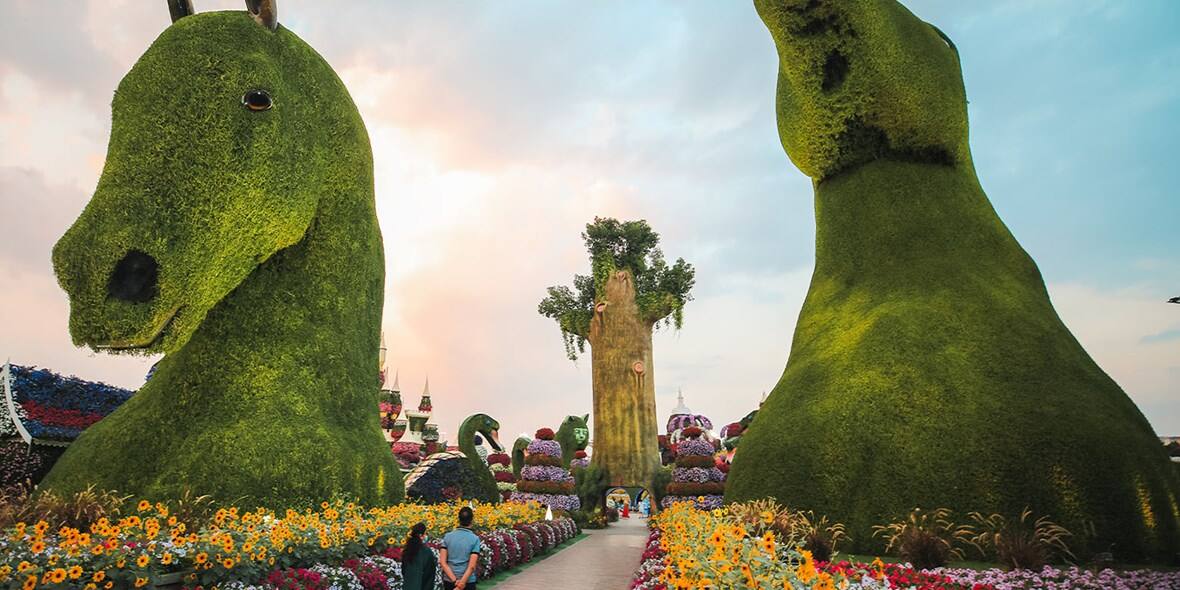 11
Get on your marks for Ready, Set, Go
Explore this sprawling, jungle-themed playground that comes complete with soft play area, trampoline park, a mini-town and a zone specially for toddlers. From foam cannons to balance beams, tunnels and rope bridges plus lots of slides, children from the ages of one to 12 have lots of different routes to check out at Ready, Set, Go. The Al Quoz-based indoor space even has five role play rooms ranging from a princess theme to a disco based one, so it's the ideal place to keep them entertained.