Sights & Attractions
How to spend one perfect day at Atlantis Dubai
There's so much to do at Atlantis, The Palm from waterparks to fine dining. We've put together a few suggestions on how to spend one full day at this Palm Jumeirah resort.
There's so much to do at Atlantis, The Palm from waterparks to fine dining. We've put together a few suggestions on how to spend one full day at this Palm Jumeirah resort.
1
7am: Breakfast at Kaleidoscope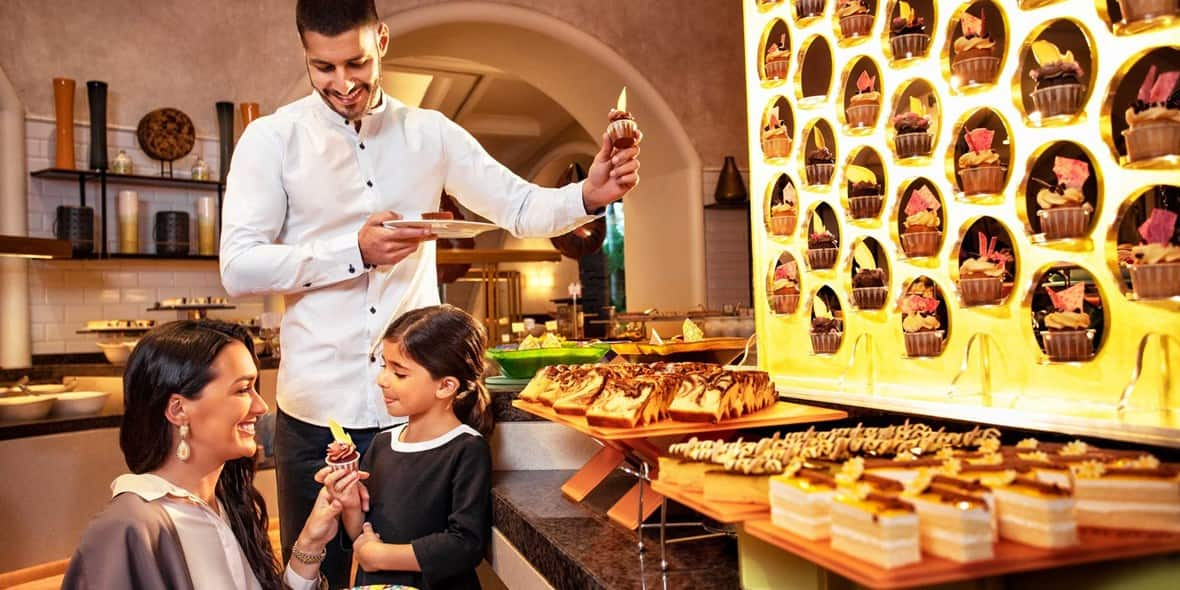 Enjoy a delicious breakfast at one of Atlantis' most popular buffet restaurants. The chefs go all out to satisfy every craving, with a full spread of Arabic, Asian and continental favourites – just make sure to save room for fluffy pancakes drizzled in sticky sweet syrup at the end. Whatever you choose to eat, you'll be fuelling up for an unforgettable exercise session next.
2
8am: Yoga at Lost Chambers Aquarium
A completely unique 
yoga experience
, take a hatha class in the shimmering light of the sun shining through the Atlantis-themed waters of The Lost Chambers Aquarium. Everything from the yoga mat to complimentary water is included, so you can exclusively focus on your form. Be soothed by the gentle motion of the fish, and get warmed up for epic thrills.
3
10am: Thrills at Aquaventure Waterpark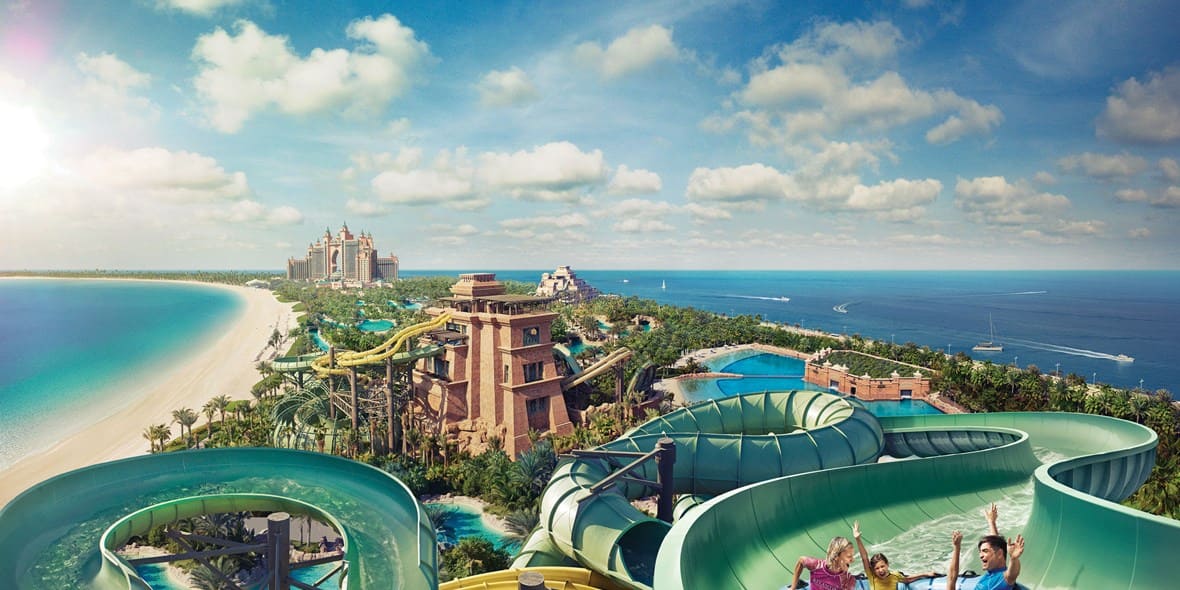 One of the highlights of any stay at Atlantis is a trip to Aquaventure
, with free access for all hotel guests. The Aquaventure waterpark boasts some of the most thrilling waterslides in the world, including the Leap of Faith, a near-vertical drop down through a clear tube surrounded by sharks and rays. Or try the less shark-filled – but even scarier – Poseidon's Revenge, tricked out with trapdoors, twists and turns. With a zipline, the region's first cliff jumping experience, more shark-inclusive adventures and a tidal wave river among many of its attractions, one session at Aquaventure will almost certainly not be enough.
4
1pm: Lunch at Bread Street Kitchen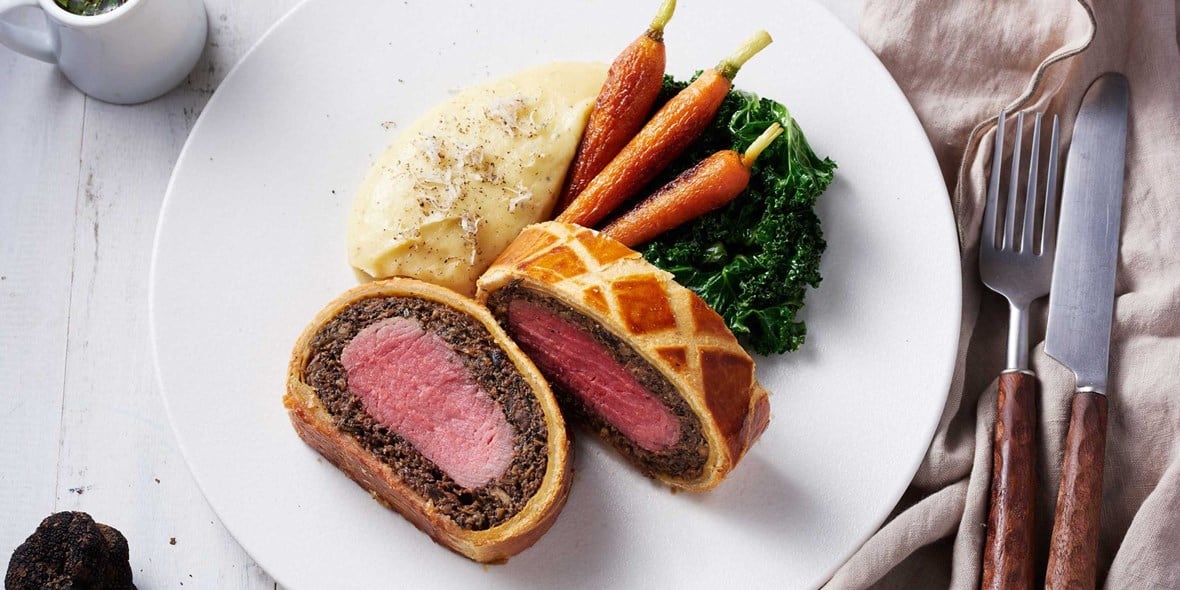 Recharge after your waterpark adventures at one of the best British restaurants in the city, run by television star and restauranteur Gordon Ramsay. Enjoy his signature beef wellington, fish and chips and elevated roasts, making sure you finish off with decadent sticky toffee pudding. With terrace tables in the sunshine and even a dedicated area for kids, you'll love lunchtime.
5
2:30pm: Take time to shop or spa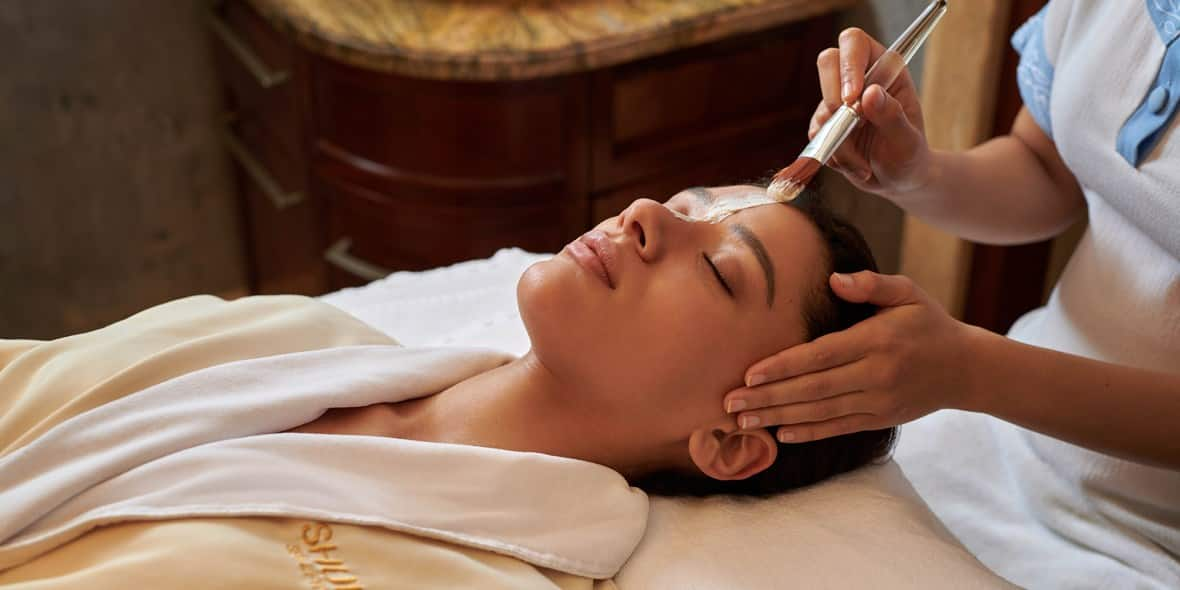 After lunch, why not browse Atlantis' collection of world-class boutiques, including fresh and funky designs at Via Rodeo, fine European fashion at Rodeo Drive or American chic at Rag Cie. If you have a sweet tooth, sample the finest dates in the world at Bateel, or delicious Lebanese chocolates from Patchi. 
If you're not in the mood to shop, head to AWAKEN Wellness for a pampering session. With couples' rooms and a curated selection of massages, facials and body treatments, the spa's talented therapists will help you to look and feel your best.
6
5pm: Relax on the beach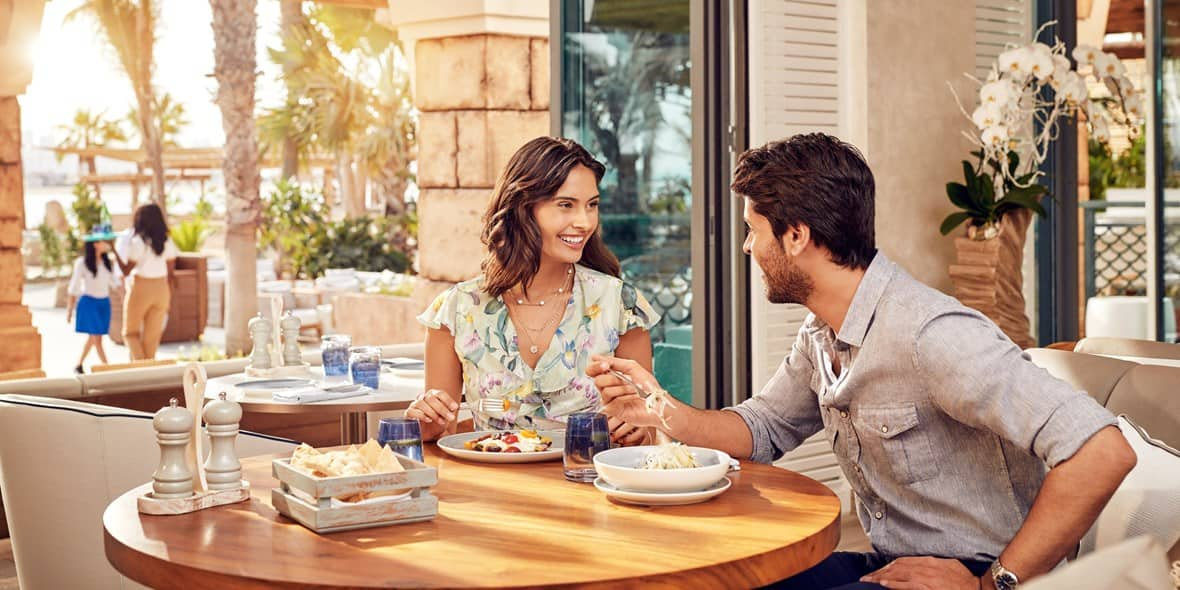 What is a visit to a world-famous beach resort without some time on the sand? While Atlantis' Aquaventure has its own beach, for a more exclusive experience, make your way to the Royal Beach's calmer sands. Or for an upbeat vibe, head to
 WHITE beach club, and soak up the sun to the sound of relaxed beats, with refreshments on hand if desired. 

Stick around to enjoy a beverage as the sun sets over the horizon. Then it's time to freshen up because an unforgettable deep dive awaits...
7
7pm: Aquatrek diving by night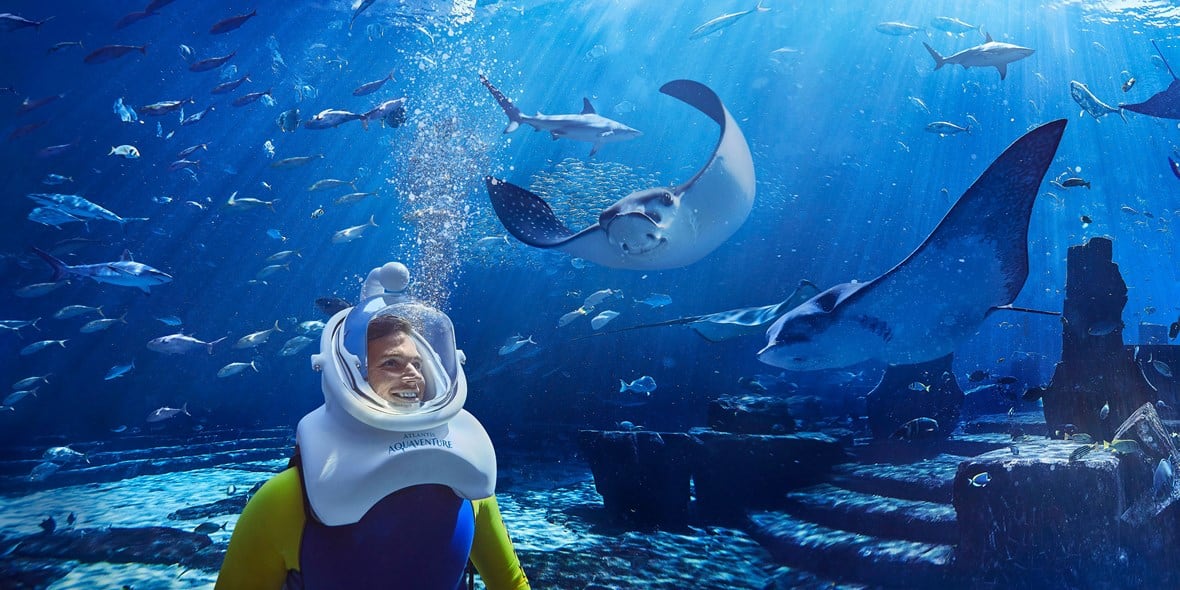 You've seen them during yoga, and now it's time to get up close and personal with the marine life of The Lost Chambers Aquarium
 by taking a dusk dive into their world. The unique Aquatrek system means you don't need any previous diving experience, and the Aquatrek helmet offers much better visibility than a standard diving mask. Dusk is the time when many sea creatures become more active and, lit only by the last of the sun and your handheld torches, the experience is phenomenal.
8
9pm till late: Dinner and drinks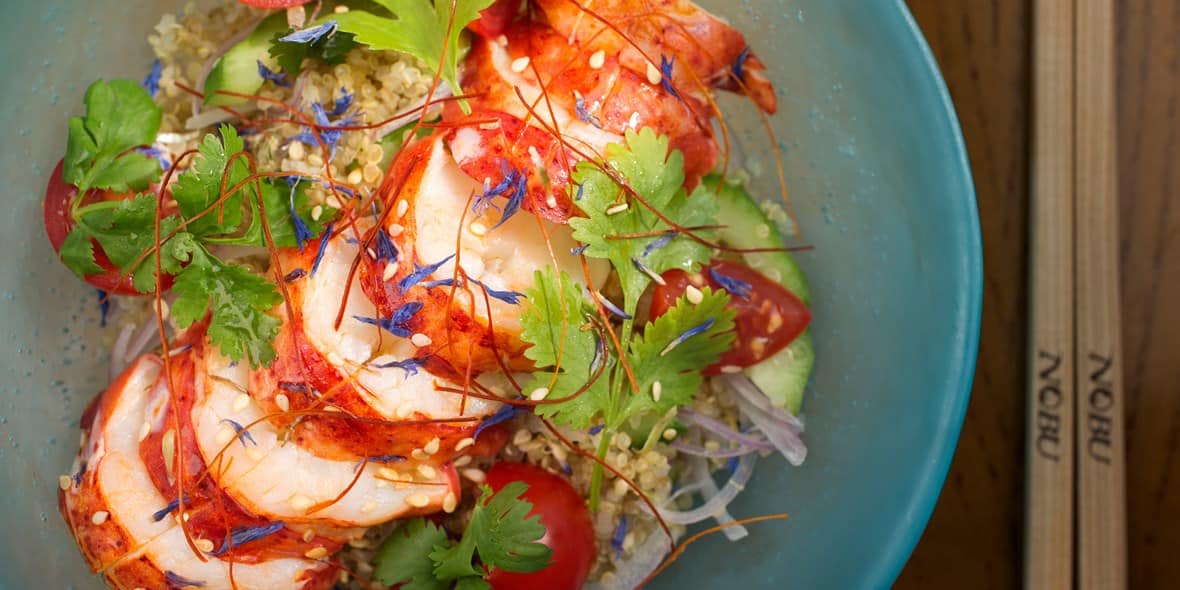 After your underwater adventure, it's time for dinner at Nobu, one of Atlantis' award-winning eateries. Bringing the creations of chef Nobu Matsuhisa to Dubai, the restaurant presents his signature blend of Japanese and Peruvian cuisines in a stylish setting. Sample the best sushi in the city, wagyu beef or Nobu's acclaimed black cod miso – and then sit back and relax at the Kanpai lounge. If the night is still young, make your way over to Wavehouse, where the good times can keep going. A mighty blend of food and entertainment, this industrial destination stays lively well into the early hours.