Sights & Attractions
The shimmering waters of Dubai Creek stretch from Bur Dubai and Deira all the way to Business Bay and beyond.
The shimmering waters of Dubai Creek stretch from Bur Dubai and Deira all the way to Business Bay and beyond.
1
6.30am: Sunrise views in Deira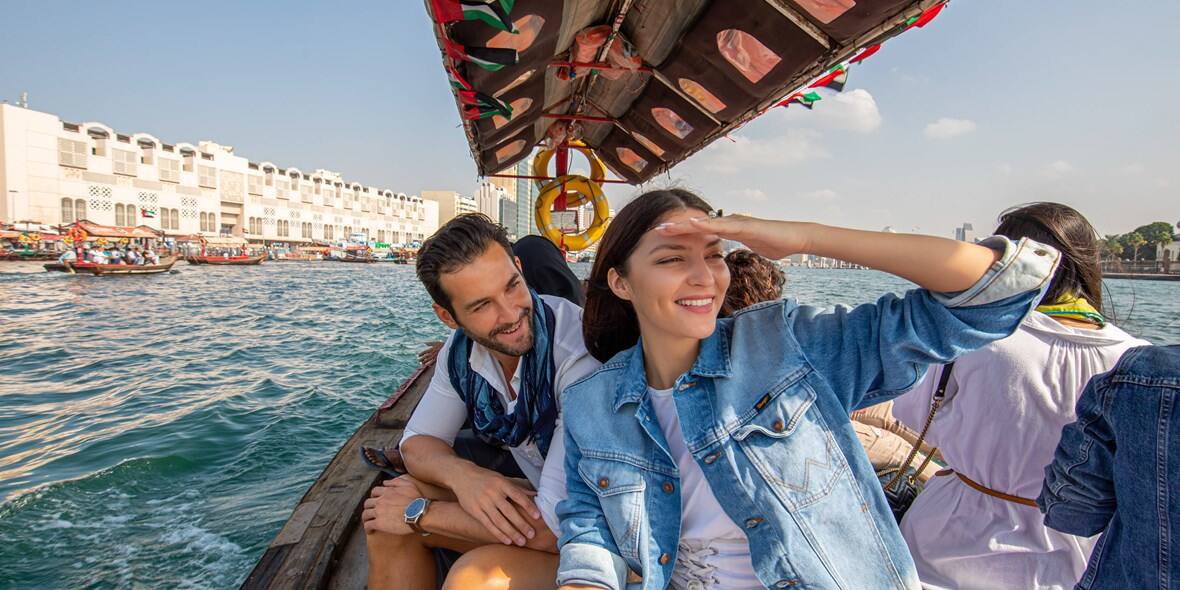 The Dubai Creek is a historic waterway that flows by some of the city's most storied neighbourhoods. For Instagram-worthy views, we recommend waking up just before dawn to head towards the Deira abra station, which is a short walk from the Gold Souk metro stop.
Watch the sunrise in this tranquil setting as the waterway fills up with wooden abras. A ride on one of these traditional boats is highly recommended – a short one-way trip to the opposite side of the Creek by the Bur Dubai district costs just AED1.
Deira's traditional souks that specialise in gold, perfume and spices open around 8am, so there's plenty to explore where you are but, if you're ready to move on, hop on an abra and make your way to Bur Dubai.
2
8am: Breakfast at Al Seef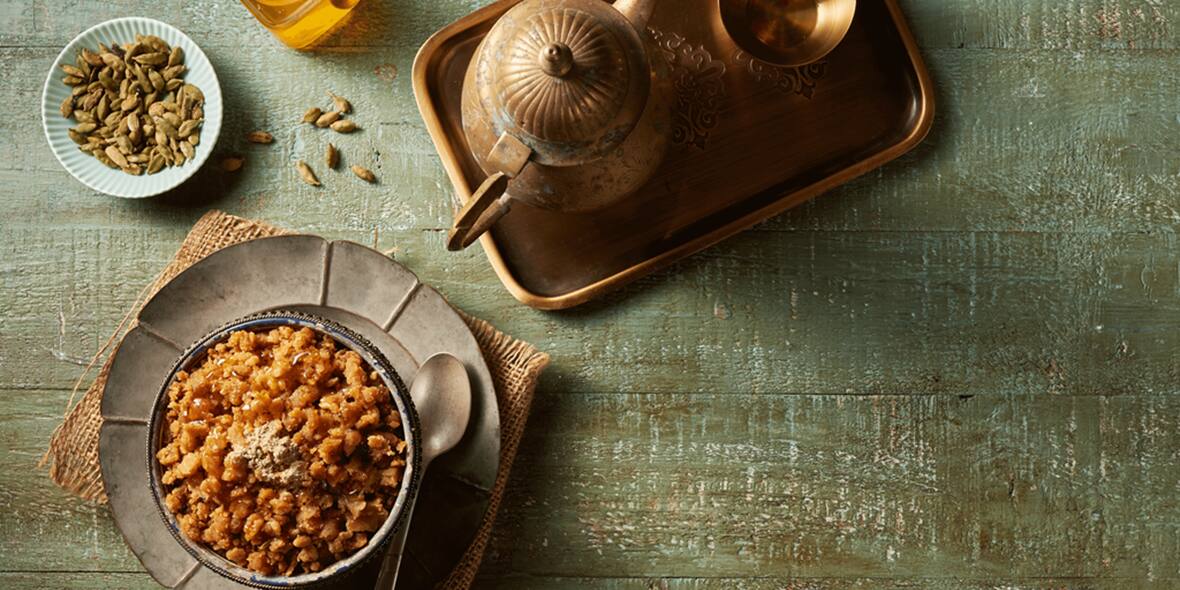 3
10.30am: Admire dhows in Al Jaddaf
Al Jaddaf is home to the last dhow-building site in Dubai, where dhows, the traditional wooden trading ships of the Gulf, are constructed and maintained.
This working district is a great way to experience one of the emirate's oldest industries, capture some great photographs and see master craftsmen at work. Even engineers from luxury car maker Bentley have paid a visit to Al Jaddaf to learn traditional woodworking techniques.
You can also visit the dhow wharfage further up Dubai Creek to see the ships being loaded and unloaded. But don't take too long – there are other cant-miss sights to see.
4
12pm: Glide along the Dubai Canal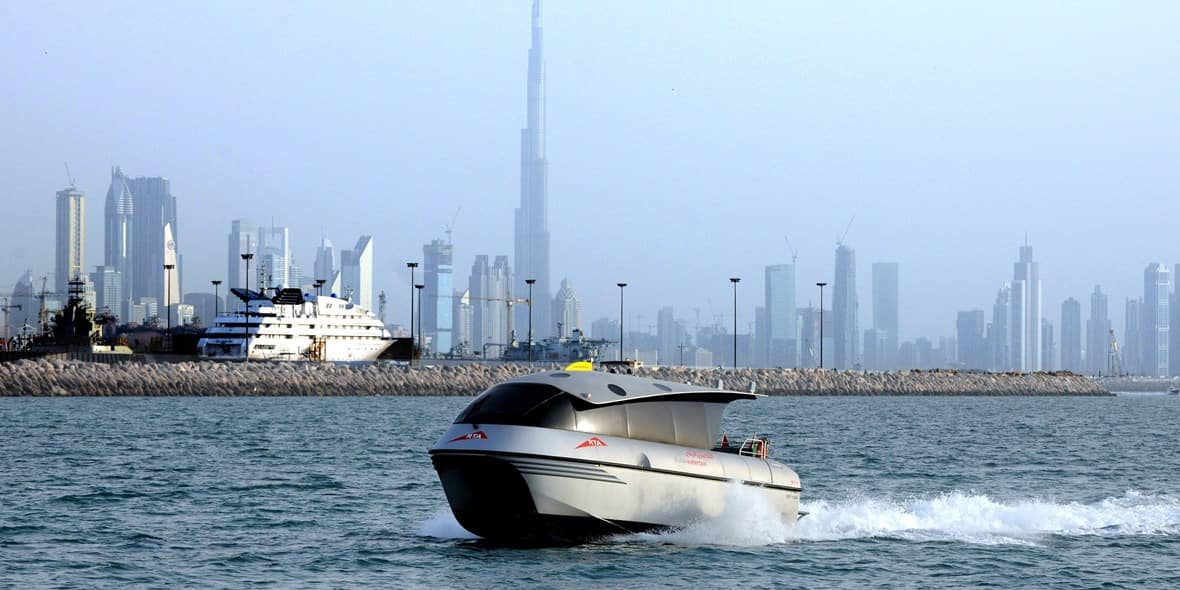 It's worth continuing along the water taxi route to take in the whole length of Dubai Water Canal. The manmade canal opened in 2016 and extends from the Creek through Business Bay, before finding its way back to the Arabian Gulf. The journey offers a very different view of the city, especially its striking skyscrapers – keep an eye out for one that looks like a cheesegrater!
The water taxi makes several stops in the area, including at Dubai Design District. If you ever want more time to explore, without worrying about water taxi schedules, you can always hail a regular taxi on the city's streets to move on.
Otherwise, stay on board all the way to the Dubai Canal station to explore the surrounding area of Jumeirah.
5
2pm: Lunch in the sunshine at Al Safa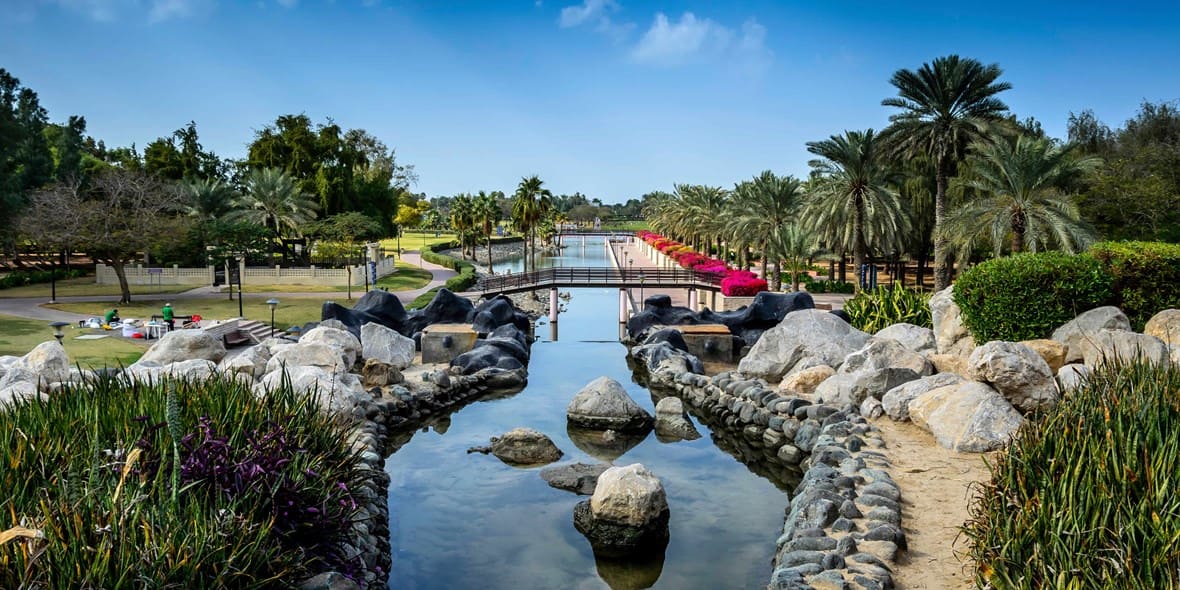 A pleasant leafy suburb, Jumeirah is home to plenty of exclusive boutiques and foodie finds, including an array of homegrown cafes and beachside restaurants. It's the perfect place to pick up a takeaway lunch, which can be enjoyed picnic-style at the nearby Al Safa Park.
One of a number of public parks in Dubai, Safa Park is distinguished by the Dubai Water Canal running through it – walk across the Tolerance Bridge over the canal, or just relax under a tree in the pleasant parkland. It really is one of the city's most picturesque spots.
6
5pm: Admire wildlife at Ras Al Khor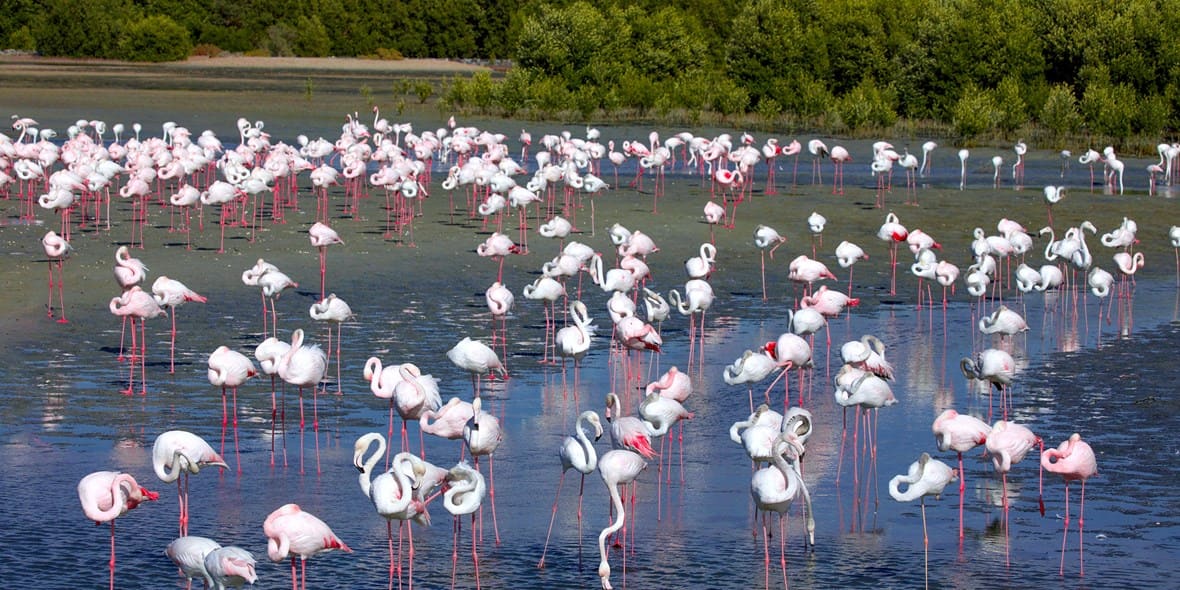 Consider taking a taxi to the Ras Al Khor Wildlife Sanctuary, an extensive area of wetlands attached to Dubai Creek that's home hundreds of different animal species – especially birds, including many migratory species. The sanctuary's mission is to safeguard the wetlands, as well as help visitors learn about the wildlife within.
The main native waterfowl at Ras Al Khor are flamingos, along with mallard, teal, and many waders and raptors. The best time to see migratory birds is October to March, but there is always plenty to appreciate at any time of year. Head to one of the free-to-access viewing stations just off the E44 or E66 highways, and don't forget your camera.
7
Choose your own adventure
You can decide end your day of exploration with a sunset at Ras Al Khor, or take in other sights by the waters of Dubai Creek. The Dubai Festival City, close to Jaddaf, is a great option – the district is home to five-star hotels, a popular mall and stunning waterfront promenade that lights up every evening with the record-breaking IMAGINE water, light and sound show.
Alternatively, consider a trip to Port Rashid to visit Queen Elizabeth 2, the former flagship of cruise company Cunard. It has retired as a floating hotel in Dubai, with rooms and facilities restored to their former glory. Take a guided heritage tour through the vessel and learn about its history, before relaxing in one of the ship's many lounges – the Yacht Club and the Pavilion both have great skyline views. Remember to call ahead if you'd like to experience dinner at the jewel of the QE2's culinary crown – the Queen's Grill, once the 'most famous restaurant at sea'.