Shopping
One day at Mall of the Emirates
From shopping the world's best brands to skiing down snow slopes, make the most of your next visit.
From shopping the world's best brands to skiing down snow slopes, make the most of your next visit.
10am: Breakfast at The Lighthouse
Mall of the Emirates opens at 10am, so beat the rush bright and early to stroll through its marbled halls. No morning is complete without a hearty breakfast to energise you for the fun ahead, so make your way to the second floor and head into healthy diner The Lighthouse. 
In this cosy cafe you'll find a host of tempting dishes to start the day right, such as the goat cheese pie with oregano, sumac and honey or the scrambled eggs with fresh truffle shavings and toasted focaccia bread. For those with a sweet tooth, the cappuccino with salted caramel is a must too. After breakfast, take a wander around The Lighthouse's retail space where you'll find everything from gifts and greeting cards to fragrances and homeware. 
11am: High-end window shopping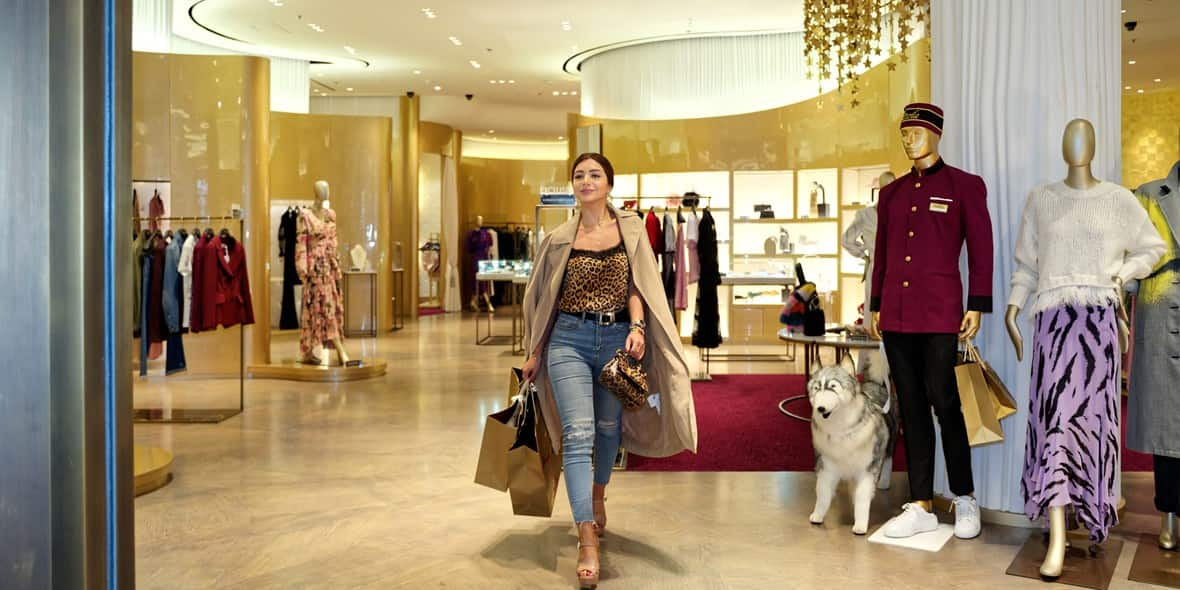 Well-fed and ready to go? There's no better way to find inspiration for your shopping spree than seeing what fashion's biggest names are up to. Mall of the Emirates is home to more than 80 designer brands, many housed in the exclusive Fashion Dome.

Look up from the valet entrance on the ground floor and you'll see powerhouses such as Bottega Veneta, Chanel and Valentino. As you venture further, you'll uncover extravagant storefronts for Louis Vuitton, Dior and Gucci, each teeming with the latest collections. If you'd like a more curated edit, head to the Harvey Nichols department store – a one-stop-shop for fashion, shoes, bags and beauty – or the on-trend THAT Concept Store or Etoile for a runway ready look.

Take note of the latest trends as you shop at high-street staples such as Zara and Massimo Dutti. If your hands are full, no worries – Mall of the Emirates offers a 'hands-free' shopping experience, where you can drop your bags off to be stored for pick up later, or have it delivered to your car, home or hotel.
12:30pm: Play time and pampering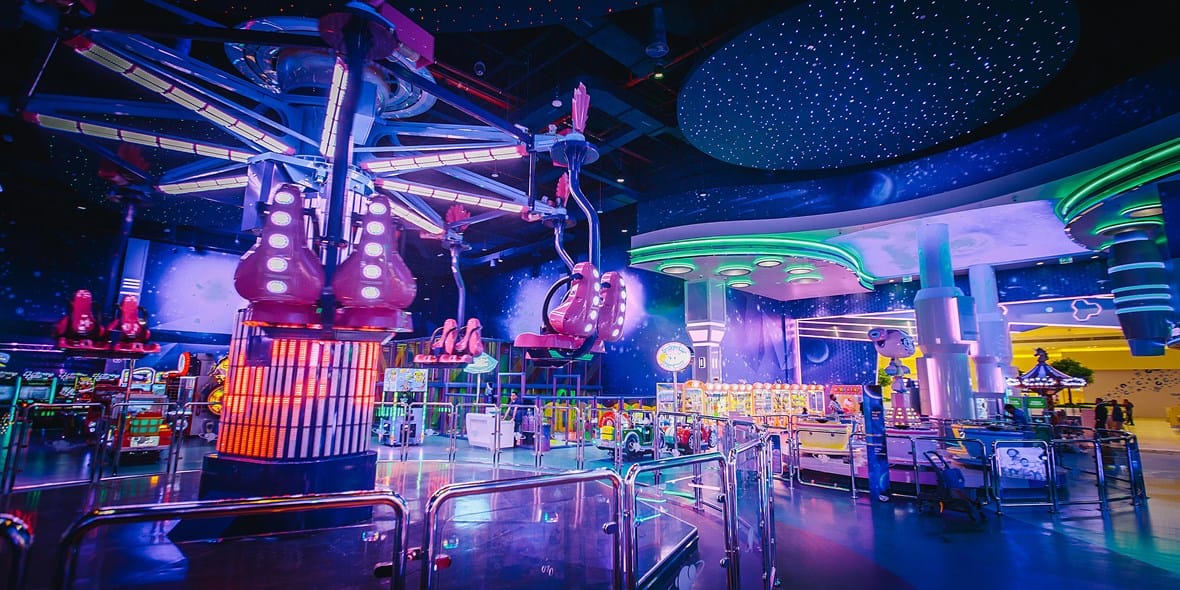 If you're exploring Mall of the Emirates with your family in tow, take a well deserved break for yourself. Drop the children off at Magic Planet, an indoor playground with arcade games, thrilling rides and cool obstacle courses. While they heroically fight off villains in video games and win tokens to bring home prizes, mums can enjoy some quiet time.
Our favourite beauty stop is NStyle Beauty Lounge. Sit back, relax and let their trained technicians pamper you with high-end manicures, pedicures and on-trend nail art. If you really want to destress, settle in for a deep tissue massage or an express head, neck and shoulder massage.
1:30pm: Lunch at More Cafe
In Dubai, More Cafe is pretty much an institution. This homegrown Dutch-owned diner has stood the test of time thanks to its casual atmosphere and expansive menu that satisfies even the pickiest eaters. Stop here for midday refuelling with international dishes – the signature burger oozes Swiss cheese, and the Moroccan chicken tagine is bursting with faraway flavours.
The cafe offers a
delectable dessert
 menu too, or you can walk next door to Fauchon Cafe and try Parisian-style éclairs and macarons. 
3:30pm: Go skiing at the mall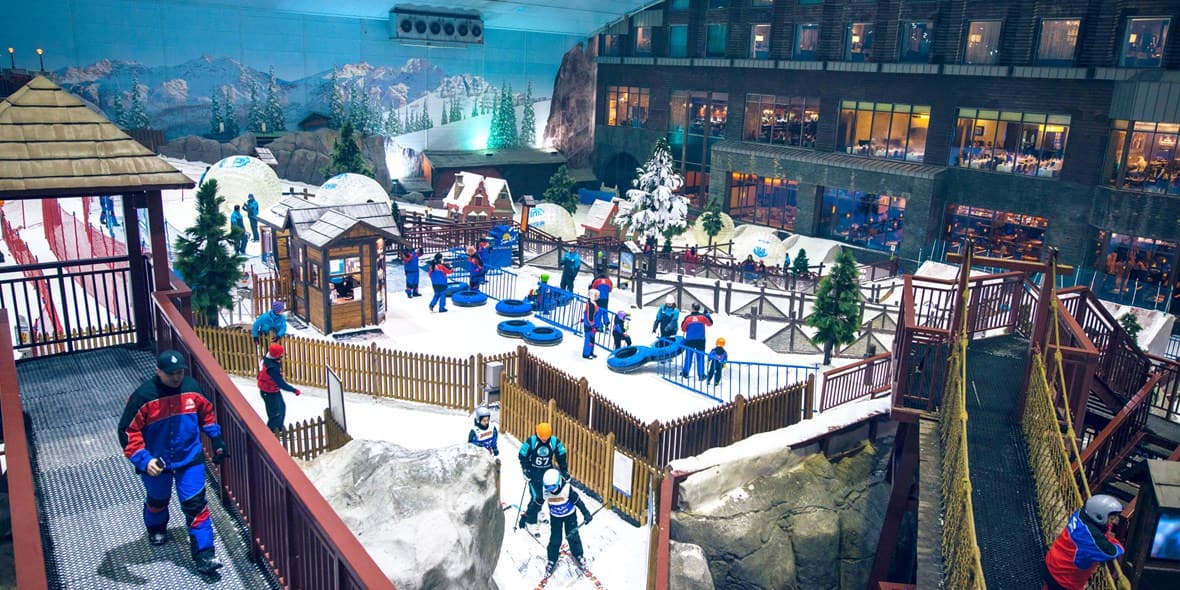 Right around the corner from Hamleys is one of Mall of the Emirates' most prized jewels – Ski Dubai. This indoor attraction brings a snow-clad Alpine resort feel to the desert, with winter whimsy all year long. If you and your family have sufficient skiing experience, you can strap in and start gliding down Ski Dubai's five slopes. If you're new to the sport, sign up for the Ski School where trained instructors will teach you the ropes. 
Otherwise, spend time playing in real snow at Ski Dubai's Snow Park. Throttle full speed down a mountain on a bobsled, whisk across the venue on a zipline, or get competitive over a tube race – you could spend a whole day at the park alone.
5pm: Teatime at L'ETO
Thaw out over an exotic blend of tea or artisanal Antipodean coffee at L'ETO Cafe. The posh eatery is known for its delectable 
cakes and French pastries
, which you can enjoy from the centre of the sunlit hall, amid all the shops and action. Sit and relax while people-watching, and gear up for the remaining activities ahead. For little ones, there's a whole spread of refreshing fruity drinks to choose from, and no doubt the dessert menu always satisfies.
6:30pm: Adventures at Dreamscape
If you have it in you for one more extraordinary experience at Mall of the Emirates, book a session at Dreamscape. This virtual reality attraction whisks groups of six into alternative universes, from an alien zoo to an ancient temple ride. Along the way, you'll embark on imaginative adventures and complete remarkable challenges for whichever journey you choose. 
Each session lasts 35 minutes, from checking in to wrapping up, and is best suited for guests aged 10 or older.
7:30pm: Dinner at Din Tai Fung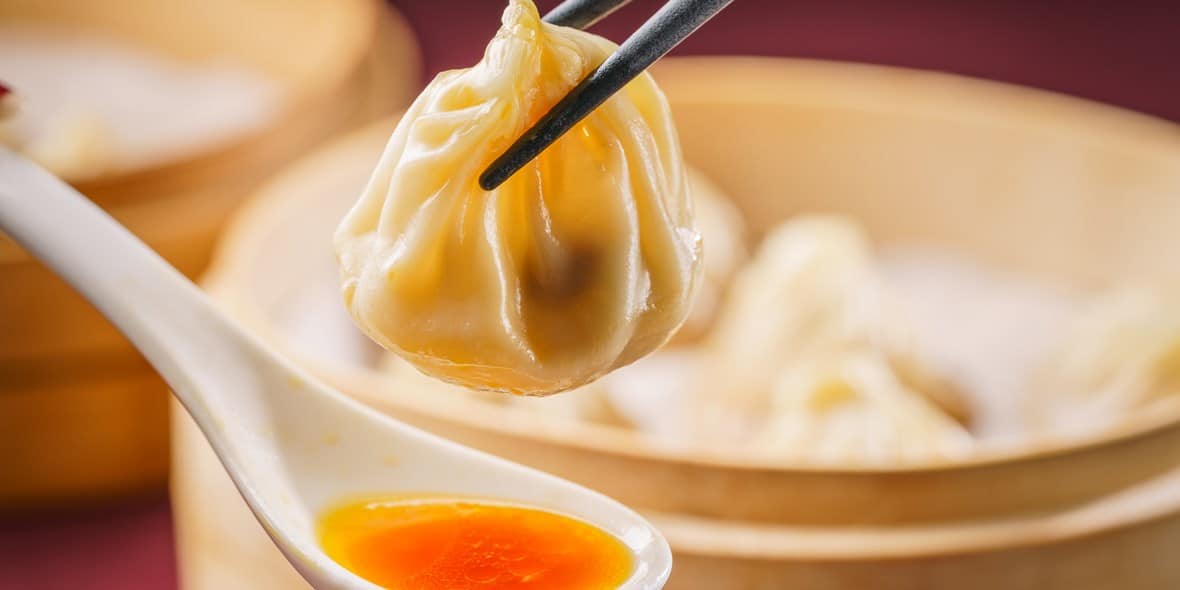 Worked up an appetite? Well, you're right in time for dinner. Mall of the Emirates is home to one of Dubai's few branches of the renowned Taiwanese eatery, Din Tai Fung. With bite-sized dumplings packed with Asian spices, pillow-soft buns filled with vegetables, and hand-crafted sharing plates inspired by tradition, Din Tai Fung has earned its rightful place on the international culinary map. It started as a small, family-owned store selling cooking oil before evolving into one of the most famous Asian restaurants, delighting foodies across the world. Indulge in authentic flavours from a kitchen bustling with chefs whipping up flavourful treats – our top recommendations include the Sichuan wontons and moreish crispy beef.
9pm: Watch a blockbuster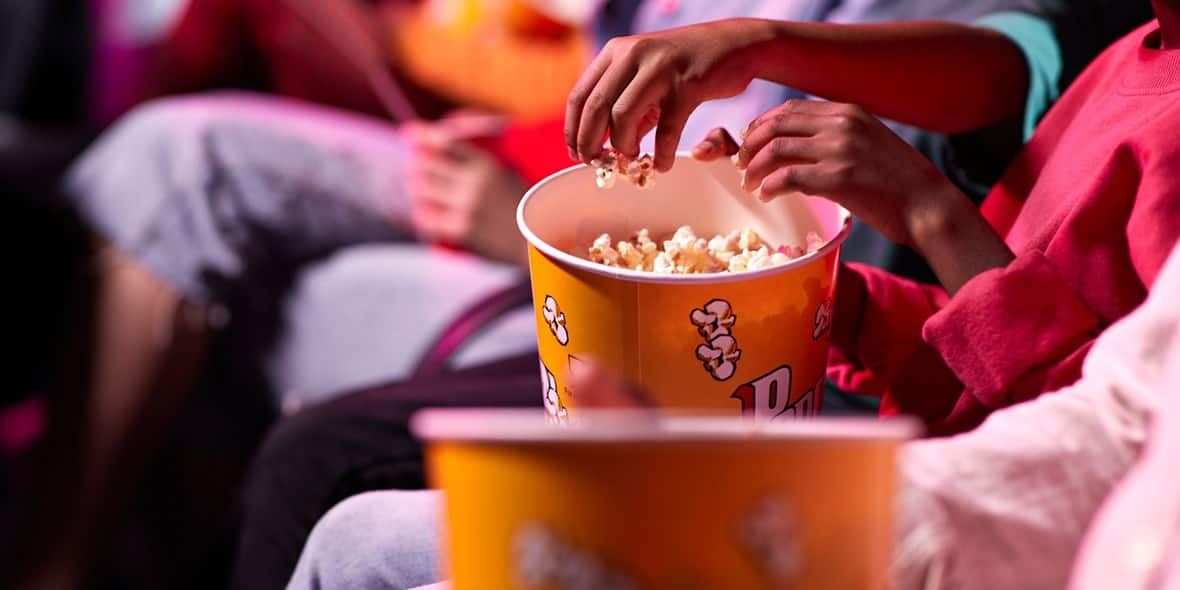 End your night next to Din Tai Fung, at Mall of the Emirates' multiplex cinema. You'll find a wide selection of blockbusters with something for all ages. Watch the latest action flicks or animated movies, with state-of-the-art screens and surround sound systems bringing each scene to life. See the showtimes in advance if there's a film on your must-watch list, or leave it up to chance for a fun screening for the whole family. The concession stands at VOX Cinemas also don't disappoint, so if you're still peckish after dinner, check out their extraordinary menu of treats that include everything from fresh crepes to spicy samosas.