Food & Drink
From a desert feast with the family to flavourful bites in the city centre, roll out your blanket at these picturesque places.
From a desert feast with the family to flavourful bites in the city centre, roll out your blanket at these picturesque places.
1
Al Qudra Lakes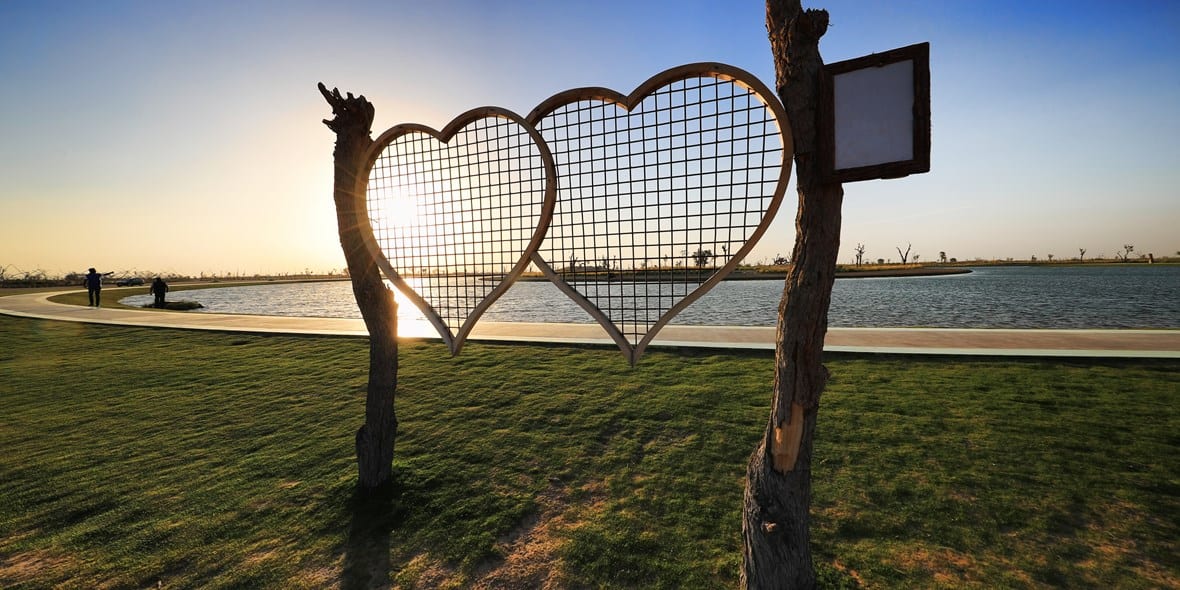 Just a short drive from Dubai's city centre, Al Qudra Lakes are a manmade oasis hidden amid golden sands that's perfect for a private, out-of-town picnic. Unpack your hamper while observing the wildlife – falcons, eagles, ducks, swans and the pastel pink flamingos that gather to fish during the winter. During twilight, watch the native impalas venture to the water's edge for a drink. Cyclists can also take advantage of the area's cycling track, with road and sand bikes available for rent on-site. Stretching up to 84km, it's the longest designated cycling road in the Middle East.
2
Urban picnic at 3in1
Fancy a picnic by the pool? Vida Downtown's Urban Picnic brunch offers a more upmarket take on outdoor dining, right in the city centre. Walk right into a ready-to-go picnic setting at Vida's Mediterranean restaurant 3in1, which presents a gourmet twist on lunchtime staples. Fill up your basket with goodies before taking it outside into the sunshine. You can grab a poolside table or cosy up on a private cabana and enjoy fresh oysters, prawns, barbecued steaks, burgers and filled baguettes. Pool access is also included, in case you fancy a lazy paddle in the shallows after lunch.
3
Reform Social & Grill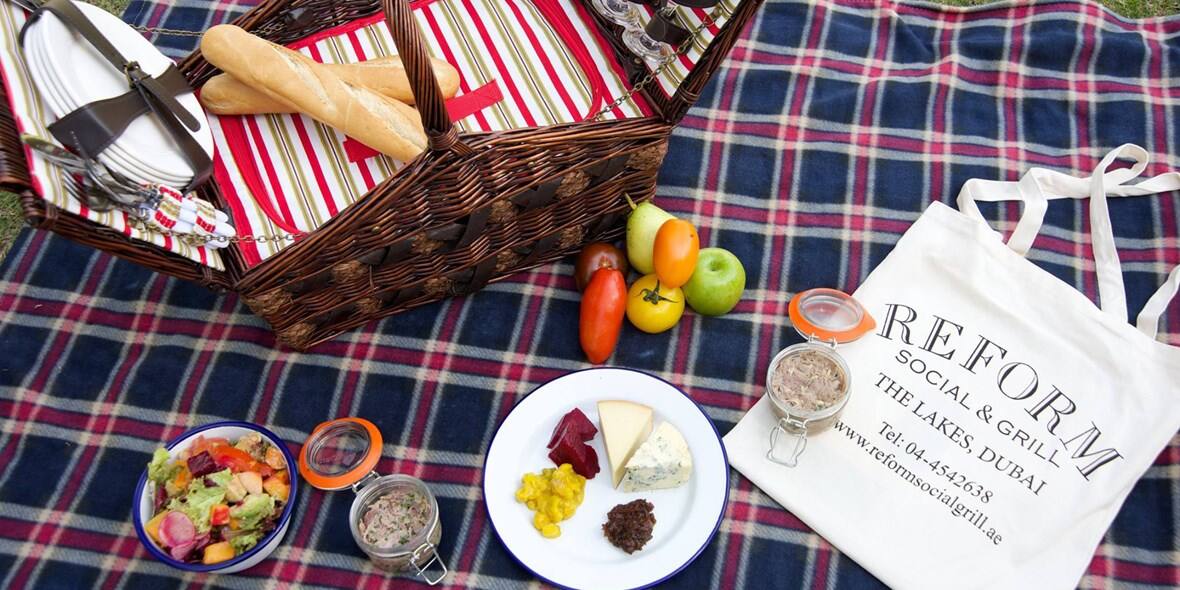 In addition to their a la carte menu, British eatery Reform Social & Grill offers a chilled out picnic on its green lawns. It's a popular choice for families as the menu ensures all ages can enjoy a lunch fit for the Queen. Finger rolls, a ploughman's selection of cold cuts, chutneys and salads are followed by scones with clotted cream and jam, and fresh strawberries. Enjoying the sunshine out by the lake? Add a jug of refreshing berry and citrus juice.
5
Bab Al Shams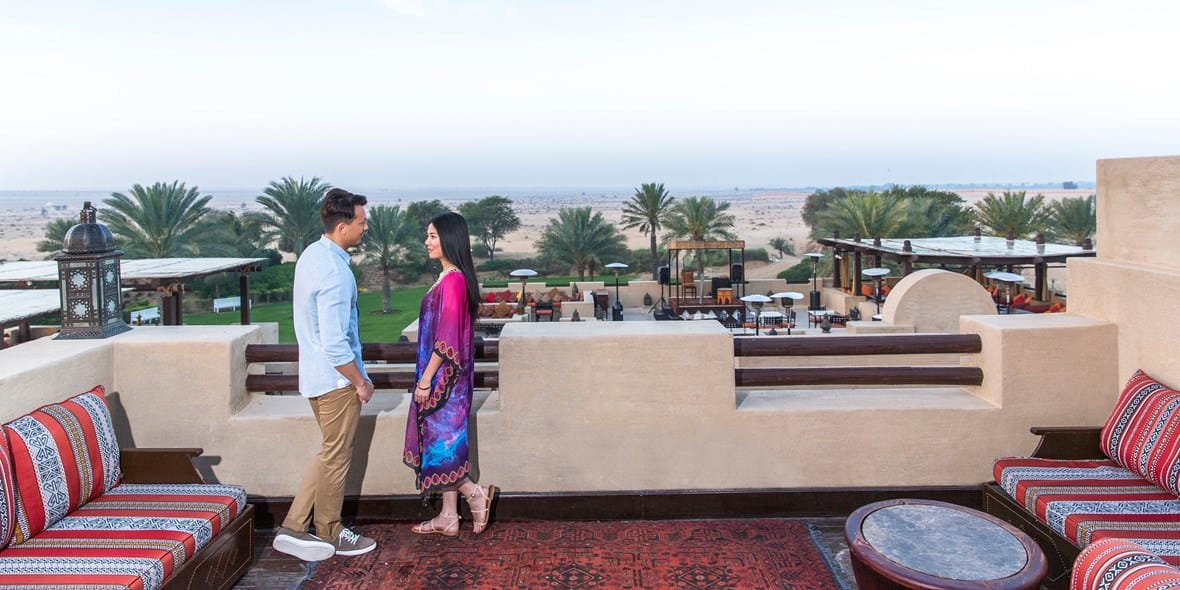 A treat for the entire family, the Bab Al Shams' Saturday Picnic Brunch comes with a traditional hamper filled with flavourful appetisers including cold cuts, cheeses and salads, complete with a picnic blanket. This family-friendly brunch, which takes place in a memorable desert setting, also offers pool access, pony and camel rides, bouncy castles and more activities for kids, and live entertainment for a fun-filled afternoon.
6
Burj Park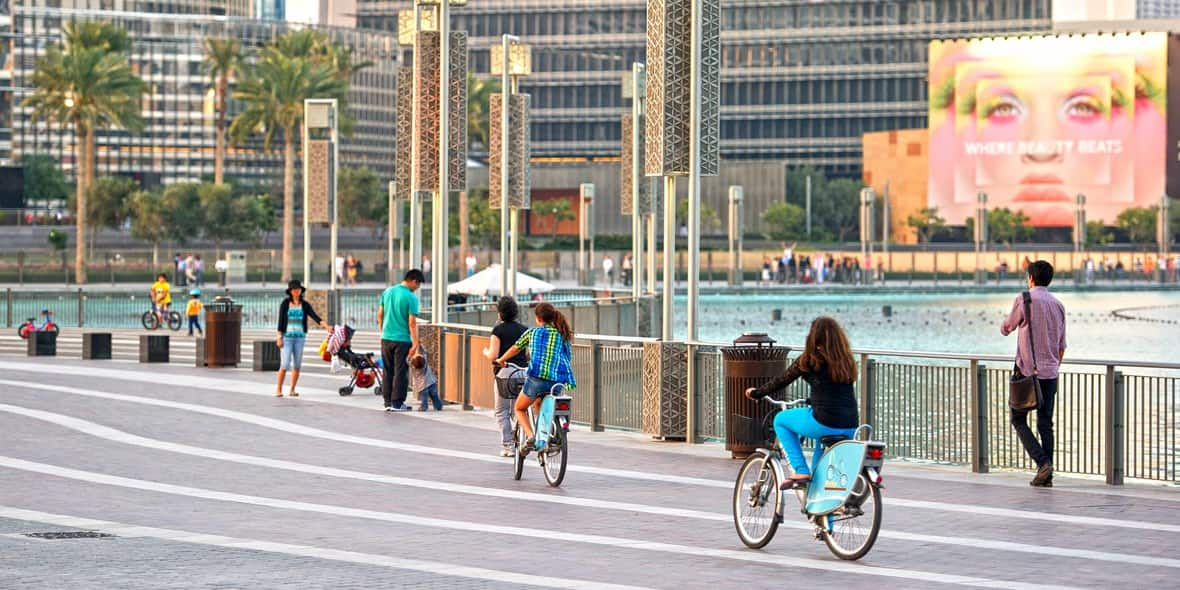 Amid sweeping vistas of the Burj Khalifa and The Dubai Mall sits a humble respite in the energetic Downtown neighbourhood. Burj Park, a small island with lush lawns, is a charming Dubai destination for a family picnic, with plenty of sun, scenes and space for little ones to run free. Pack a picnic of delicious treats – or collect a multicultural spread from all the restaurants nearby – and cross the bridge from Burj Plaza to find the perfect spot in the vast urban expanse.
7
The Ripe Market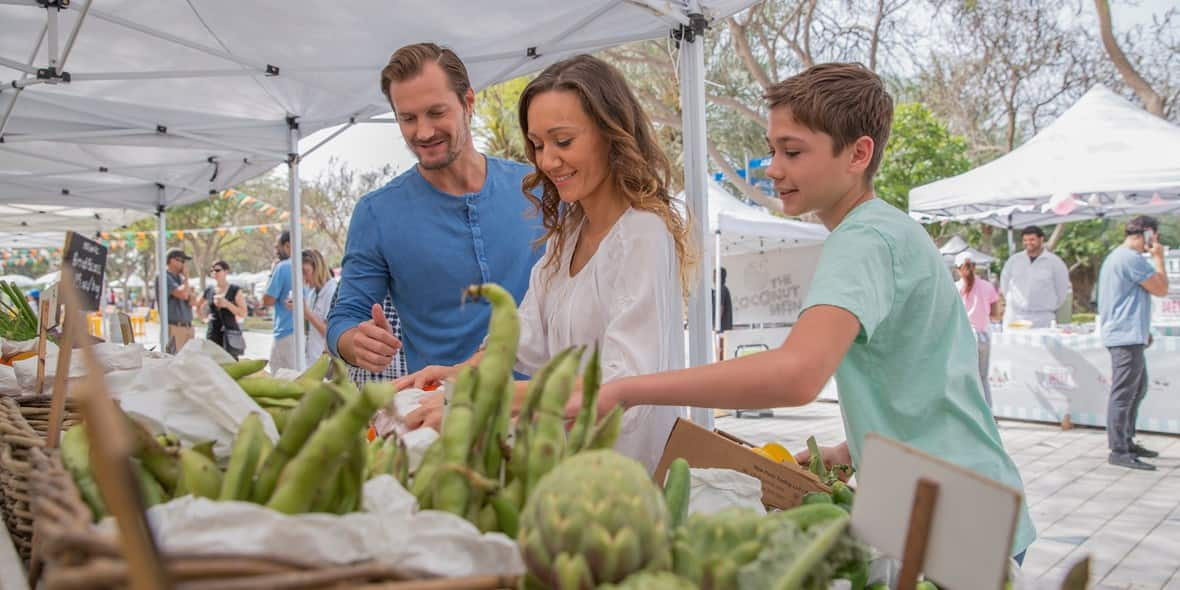 Dubai's most popular outdoor market pops up every weekend at a range of venues during winter months, with a flagship location at the Police Academy Park. Combine a fun day of shopping for artisanal wares with a picnic on the lawn and out in the sunshine. Bring along a basket and top it up with delicious offerings from the food trucks on location as well as fresh fruit from the local farmers' stalls. The atmosphere here is always upbeat and friendly, with live music, workshops and activities.