Spas & Wellness
Dip and dine with Burj Khalifa views
Gaze upon the city's most remarkable landmark while you sip, dip and laze under the sun. Take advantage of these pool deals from AED150.
Gaze upon the city's most remarkable landmark while you sip, dip and laze under the sun. Take advantage of these pool deals from AED150.
1
Vida Downtown: AED150
Vida Downtown's luxurious pool offers laidback style, with curtain-lined cabanas surrounding the water, and stunning views. It is open to sun- and water-lovers every day from noon to 8pm for AED150, which includes a full-meal bento box and two house drinks. Arrive early to claim your day bed for a relaxing afternoon of tanning, napping and swimming.
2
Sofitel Dubai Downtown: AED150
Clear out your calendar for a dip in Sofitel Dubai Downtown's Mosaic infinity pool. The alfresco pool captivates from every angle with the neighbourhood's modern architecture, including Burj Khalifa and Dubai Mall, vying for attention. Enjoy all-day access for just AED150 per person on weekdays and weekends, which grants you AED100 credit for food and drinks.
3
The Burj Club: from AED150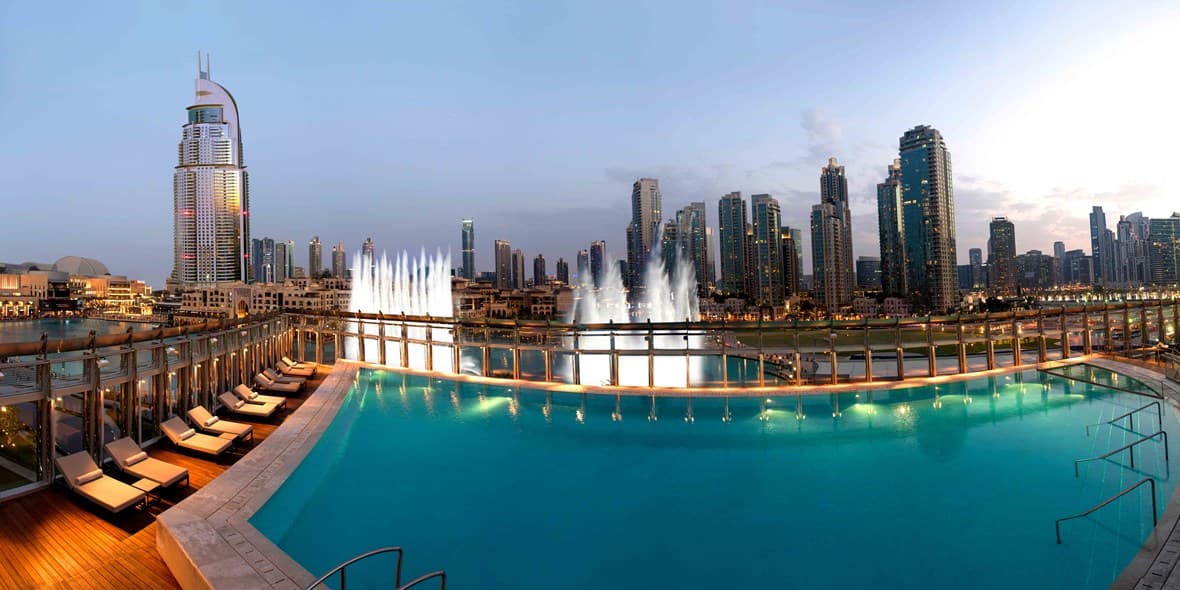 4
Shangri-La Hotel: AED150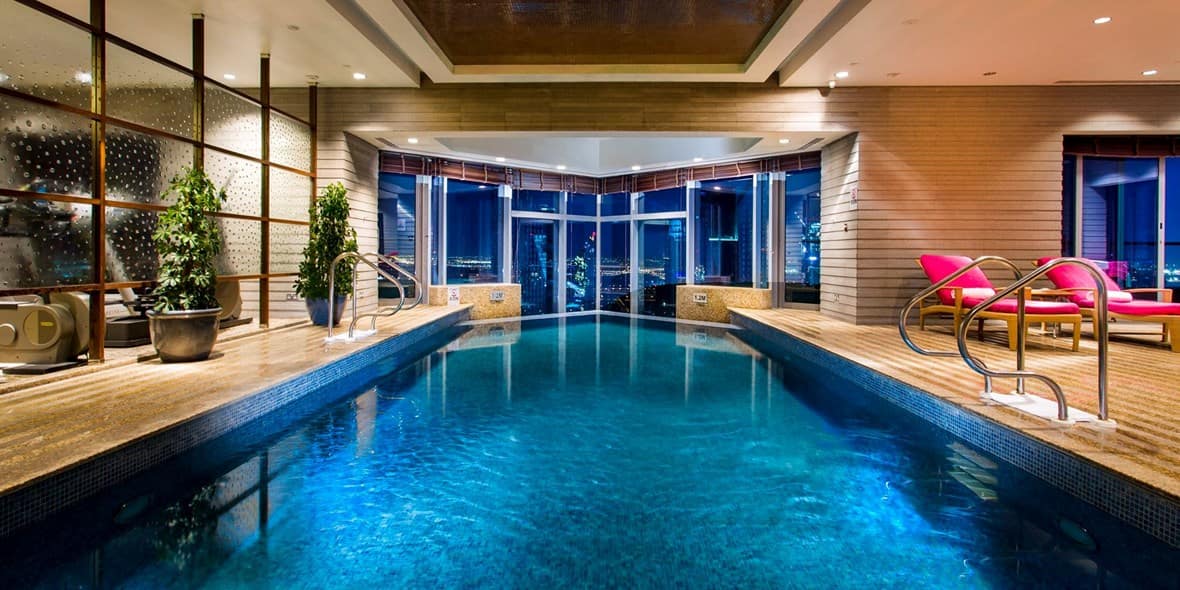 5
Address Sky View: AED200
While Address Sky View may be better known for its
stunning rooftop
, the view from the Deck Too pool more than holds its own. Grab a pool pass for AED200, with AED150 redeemable on food and drink, and enjoy fantastic views of Burj Khalifa and downtown Dubai. To round off the day, consider heading upstairs to
CE LA VI
 with its breathtaking food and vistas.
6
LookUp at La Ville: AED200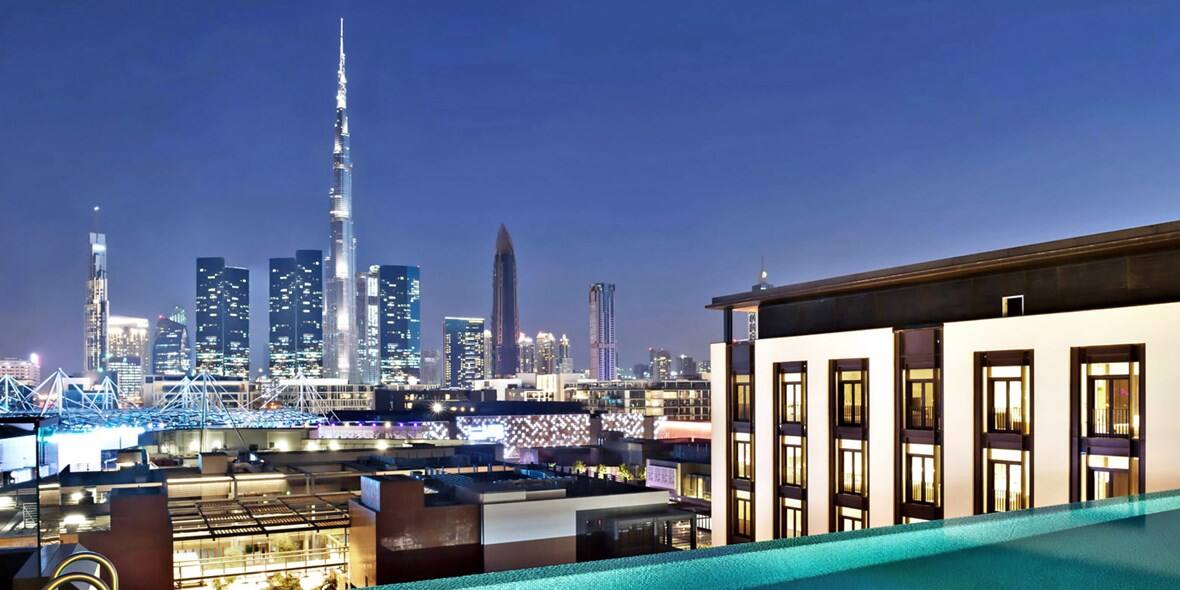 Set on the rooftop of La Ville Hotel & Suites in City Walk, LookUp is a popular poolside lounge with one of the most unobstructed views of Burj Khalifa. Take a cue from its name and gaze at all 160 storeys during a relaxing dip in their temperature-controlled infinity pool from 7am to 6pm. Visit any day of the week for AED200 and get AED100 in F&B credit. Children aged six to 12 can enjoy the pool and views for half-price. 
7
Thia Skylounge: from AED200
Based on level two of The Dubai Edition hotel, Thia Skylounge offers a terrific view not only of Burj Khalifa, but of Downtown Dubai in general. With a pool surrounded by cabanas, sun loungers and greenery, Thia Skylounge is a great place to soak in the sun while marvelling at Dubai's most famous landmark. Pool passes are AED200 during the week, with AED150 redeemable for food and drink, and AED250 at the weekend, with AED200 redeemable.
8
Privilege at SLS Dubai: AED500
Featuring the highest overflow pool in the world at 75 storeys, Privilege offers one of the very best pool views in Dubai. With access from 9am to 6pm, you can enjoy uninterrupted views over Downtown Dubai, Burj Khalifa and even further. A day pass costs AED500, which is entirely redeemable on food and drinks. Privilege also offers special Golden Hour events from 6-9pm, as well as other offers throughout the week.