New Year in Dubai
8 romantic ideas for New Year's Eve 2022-23 in Dubai
Stunning views, spectacular fireworks and beachside thrills make Dubai an incredibly romantic place to welcome the New Year. Here are a few ideas for your special night.
Stunning views, spectacular fireworks and beachside thrills make Dubai an incredibly romantic place to welcome the New Year. Here are a few ideas for your special night.
1
Dreamy dining at Ossiano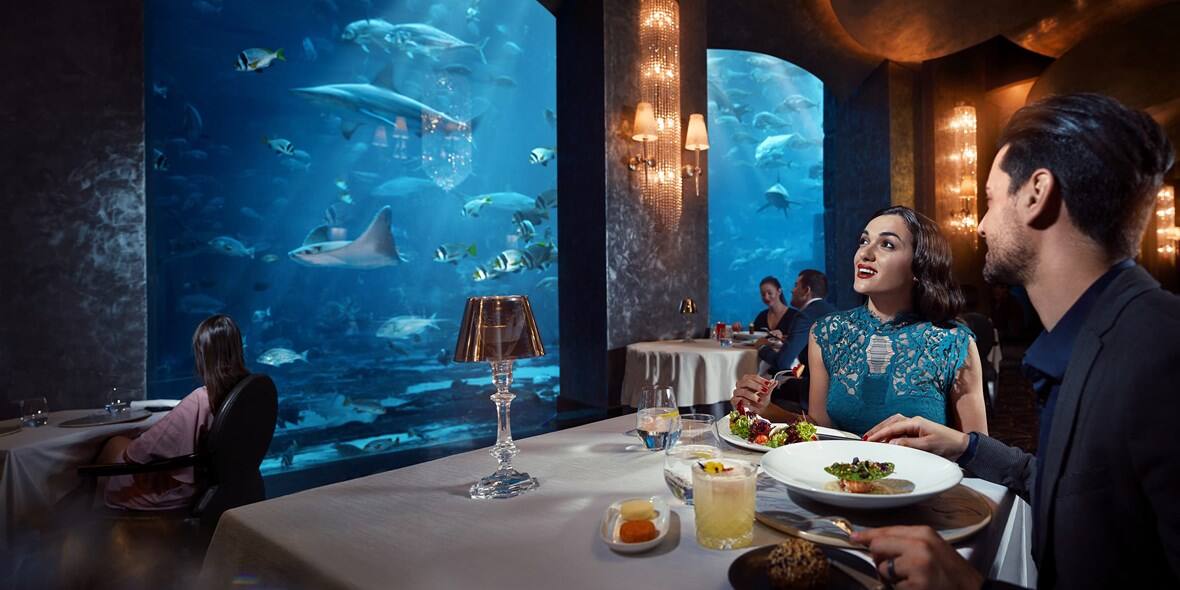 A favourite for couples in Dubai, Michelin-starred Ossiano at
Atlantis, The Palm
 has something memorable planned for New Year's Eve. Chef Gregoire Berger's fine dining tasting menu includes a succession of intricate dishes that not only look stunning but taste delicious too. The occasion will be elevated even further by the restaurant's unforgettable underwater setting that sees
stingrays, sharks and fish
 gliding right past your table.
2
Luxury escapes with Jumeirah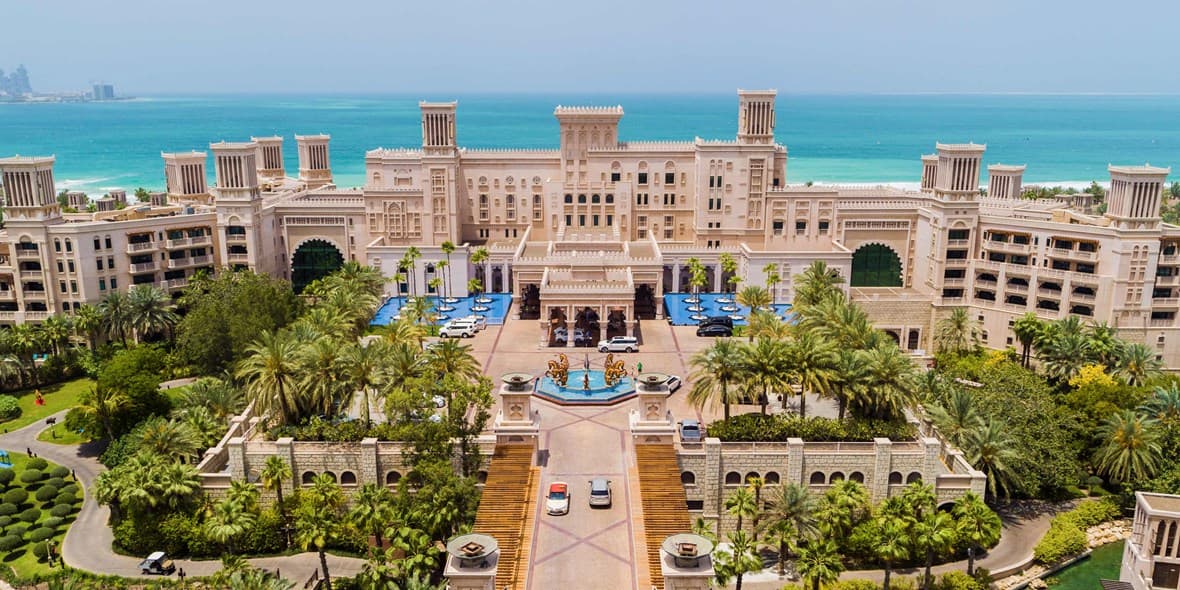 Dubai's Jumeirah neighbourhood is home to some of the world's most luxurious resorts, including the Burj Al Arab, Jumeirah Al Naseem and Jumeirah Beach Hotel just to name a few. If you're booking a New Year's Eve holiday or staycation for two, Jumeirah Al Qasr is an excellent choice. Its palatial setting makes guests feel like royalty and the hotel is home to one of the city's most renowned spas for couples. For the festive season, guests can make the most of special menus, themed treats and new pampering packages, so book your stay soon.
3
See 360 views at Aura Skypool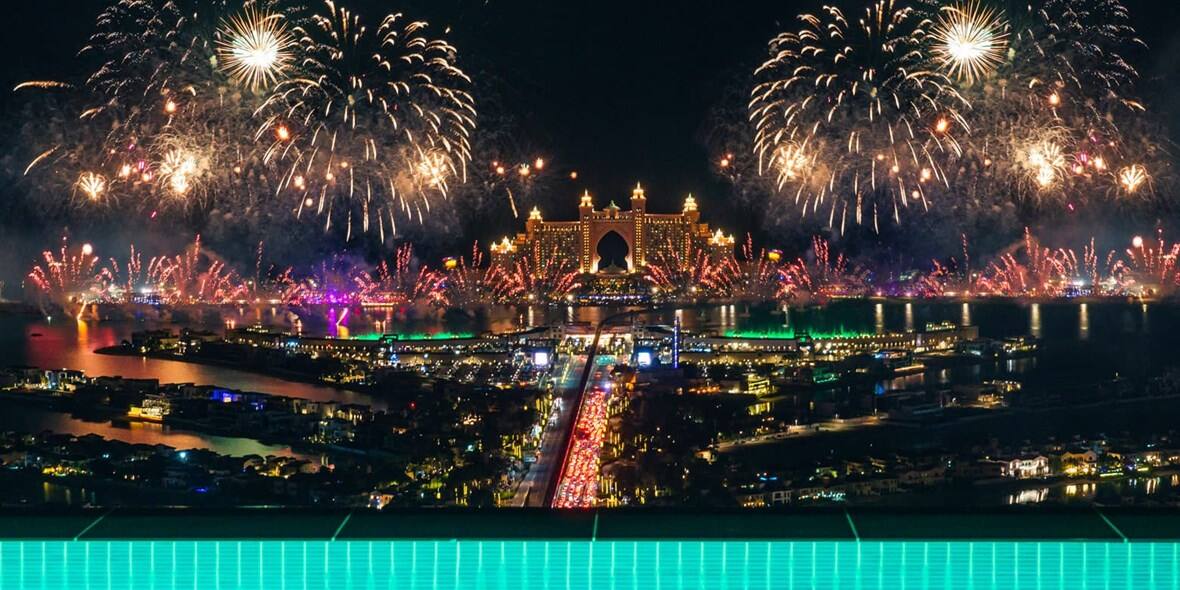 An elegant dress code is on the cards for the New Year's Eve celebration at Aura Skypool, one of season's hottest spots. With incredible 360-degrees views of Dubai, and chef Craig Best's Pan-Asian bites to savour, you are sure to be entertained all night long for AED2,750 per person. The venue promises a line-up of live entertainment and resident DJs, and at 210m in the air, this is a level up from ordinary. At midnight, take your pick and look towards Palm Jumeirah, Dubai Marina, or Downtown Dubai as fireworks light up the sky and usher in a brand new year.
4
Food and flair at Sonara Camp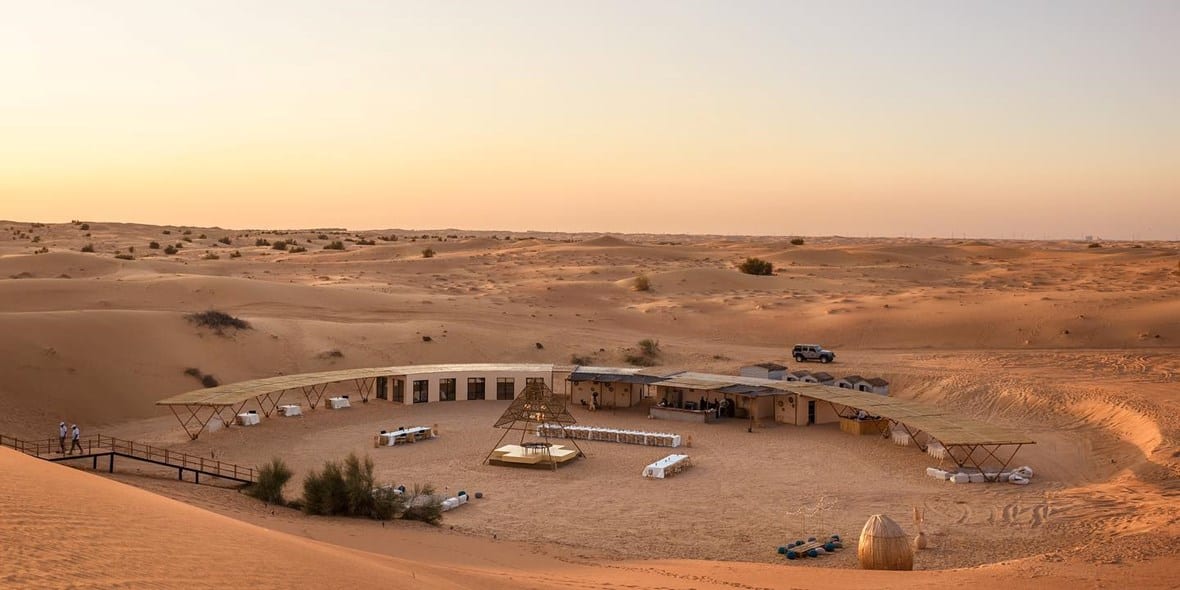 Combining a fine dining menu with an Instagram-worthy desert setting, Sonara Camp is the place to be. The chic restaurant is hosting a special cabaret-themed night to see off 2022 in style with live music, dancers, acrobats and even a fire show complementing resident chef Franck Sanna's seasonal menu that showcases an east-meets-west fusion. For a little extra, you'll even have the chance to camp overnight.
5
Magical moments in Hatta
Plan a road trip to the serene mountain town of Hatta. An exclave of Dubai, Hatta offers one of the most picturesque settings for any celebration. Skip traditional hotel rooms to pitch up a tent and sleep under a blanket of stars. The entire town is very well sign-posted so, if you feel like socialising, there's even a dedicated camping area complete with food trucks, barbecue facilities, showers and more. Wake up early to go trekking together along the mountain trails, watching the sun rise on 2022.
6
Scents, sea and supper
Make this New Year's Eve one to remember with mini adventures around Dubai. Start with a private perfumery session at Oo La Lab in Alserkal Avenue, a craft fragrance lab where you can create your own bespoke scents. Afterwards, wander around the Avenue and explore the creative hub's many contemporary art galleries. At sunset, there's no better place to be than the beach. Dubai's public beaches are all free to access, so pick up a few takeaway goodies and dine by the shimmering shores. And it's no secret that, come midnight, beaches across the city such as Kite Beach also offer the best views of celebratory fireworks displays.
7
Sheer luxury at DRIFT Beach
With its own private infinity pool, expansive terrace, lush garden and views of the Arabian Gulf, you'll be hard pressed to find a more upmarket spot to usher in 2023 than the private beach cabana at the One&Only Royal Mirage's DRIFT. Riviera-style vibes and prime firework views are guaranteed, while a feast featuring foie gras, caviar and lobster will tickle decadent taste-buds. And, if you want to invite friends to add to the celebrations, the space suits up to ten.
8
Iconic vistas at Pier Chic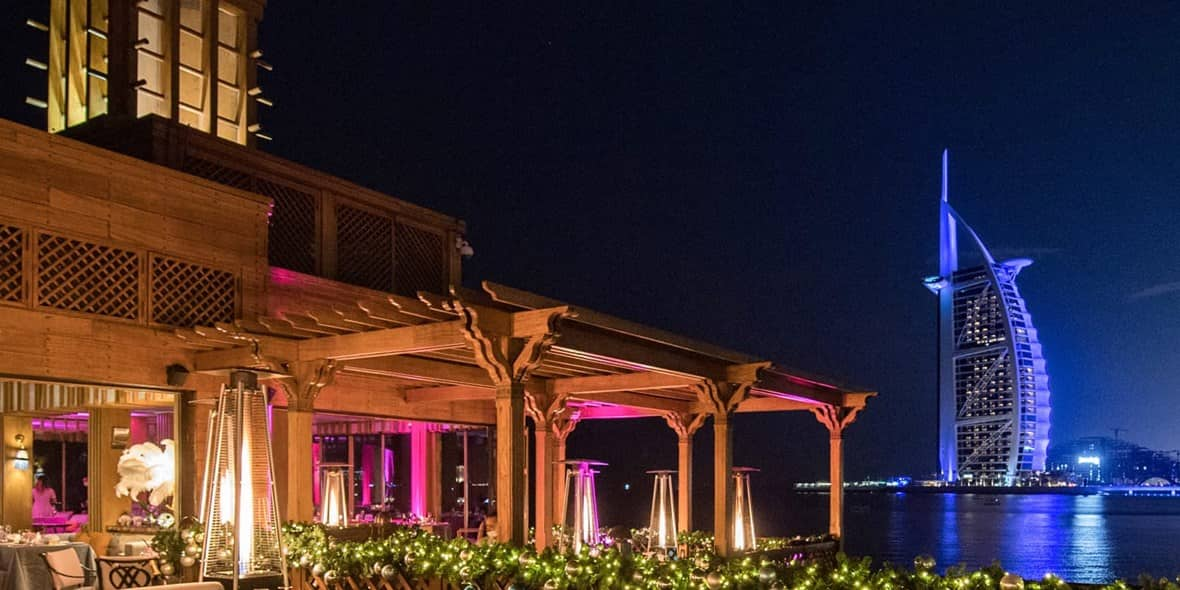 It's known as one of the most romantic restaurants in Dubai, but on New Year's Eve Pierchic is even more special than usual. Book a table for two on the terrace and you'll not only be treated to chef Beatrice Segoni's spectacular seven-course fine dining experience at AED5,000 per person, but you'll be overlooking the iconic
Burj Al Arab
 with incredible views of the hotel's fireworks as well as those lighting up the sky on Palm Jumeirah. 
Ring in 2023 with international stars