Adventure
Underwater wonders: Where to go scuba diving in Dubai
Discover Dubai's best scuba diving spots and plunge into a magical underwater world.
Discover Dubai's best scuba diving spots and plunge into a magical underwater world.
1
Lagoon life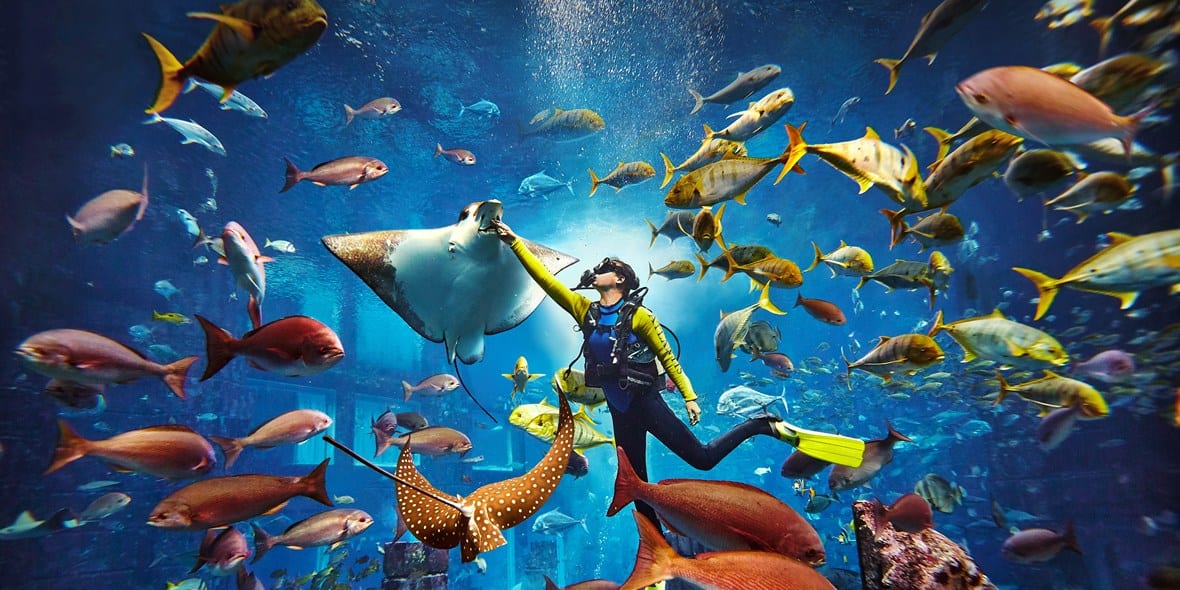 Let the experts at 
The Lost Chambers Aquarium in
 Atlantis, The Palm guide you on an unforgettable scuba diving adventure at the Ambassador Lagoon – home to 65,000 marine animals, including colourful varieties of indigenous fish, rays and sharks. Experienced divers can choose between the Atlantis Dive Explorer package from AED1,200 to explore life in the lagoon, or the Predator Dive experience from AED2,655, where the brave will get to hand-feed sharks. There's also the option for certified scuba divers to swim and play with dolphins at the nearby 
Dolphin Bay
.
2
Shark dives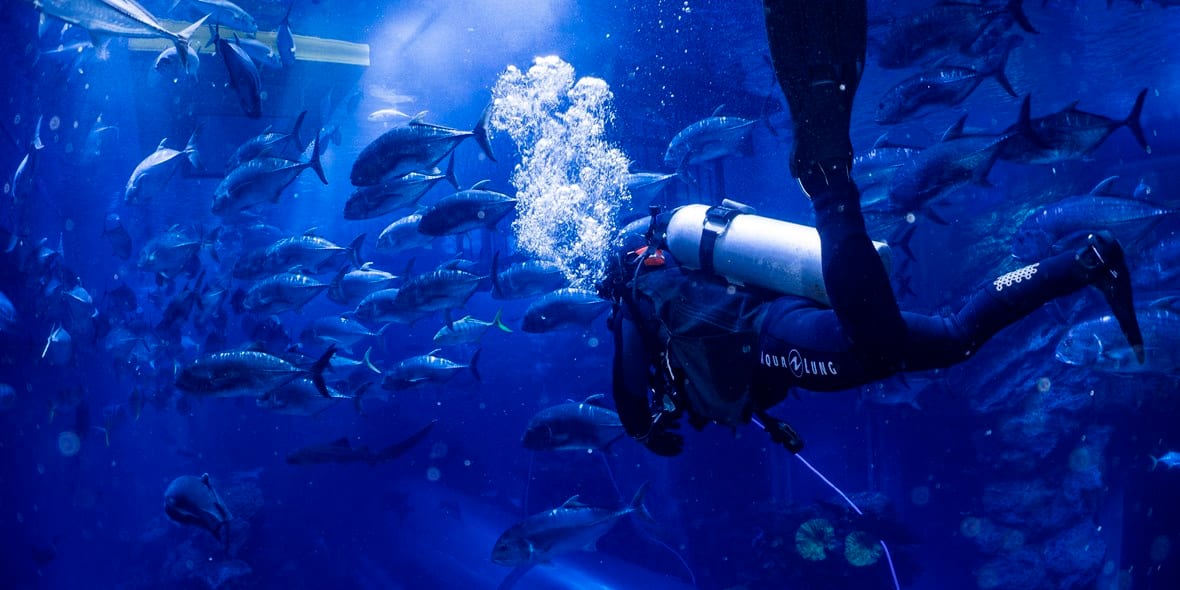 Only in Dubai could you combine a day of shopping with shark diving. 
Dubai Aquarium and Underwater Zoo
, one of the largest suspended aquariums ever, is home to thousands of aquatic animals. Go on a dive with 
Al Boom Marine 
and come face to face with the world's largest collection of sand tiger sharks, with options starting from AED600. Everyone, including non-certified divers, can experience the thrill of a shark dive here. The aquarium boasts an array of offerings, including an entry-level PADI Discover Scuba Diver lesson for AED1,210, and speciality dives that are strictly for experienced and certified scuba divers.
3
Secret island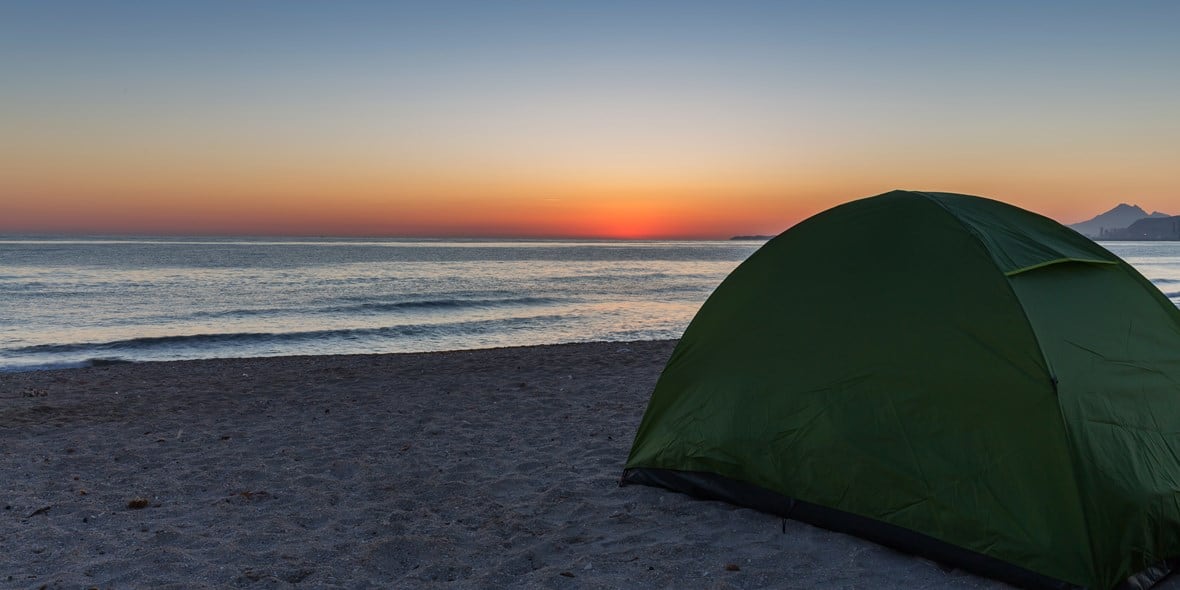 If you've been in Dubai long enough, the name Moon Island will evoke memories of an incredible getaway. Located around 70km away from the city, the crescent-shaped island is a popular camping and watersports destination for those in the know. Divers can expect to spot a variety of rockfish as well as the larger Arabian barracudas, hammour and snappers. Sky and Sea Adventures Dubai organises diving expeditions starting from AED550, while Arabian Diver hosts seasonal overnight tours for just AED1,100. The trips include barbecue lunches and dinners, and activities such as fishing, snorkelling and scuba diving. After a day of adventure, head to your camping tent and sleep under a blanket of stars.
4
Beach adventures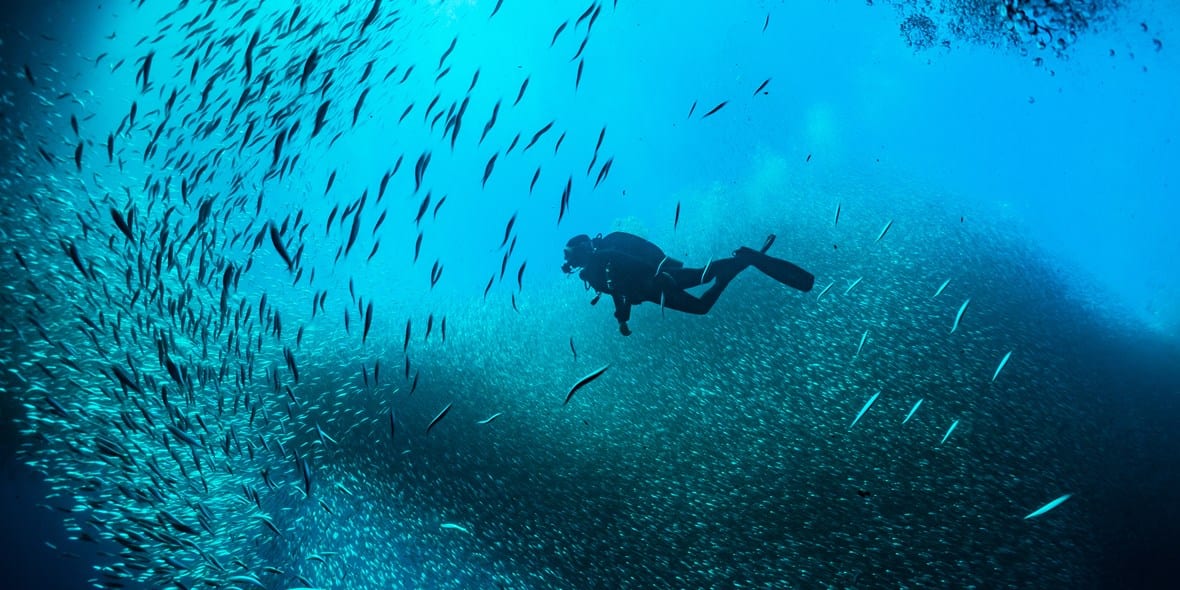 The waters by Jumeirah, on the coast of the Arabian Gulf, are teeming with marine life. There's much to discover away from the shores of Dubai's 
best beaches
, from slick rays and the odd graceful turtle to shoals of Arabian mackerel and snappers. Several dive operators in the city organise trips in the Jumeirah area, complete with light refreshments, boat transfers and more – you can try Extreme Water Sports at Nikki Beach and Nemo Diving Centre at Dukes The Palm. If you're tempted by the open water but don't know where to start, enrol in a beginner PADI certification course from just AED1,250.
5
Further afield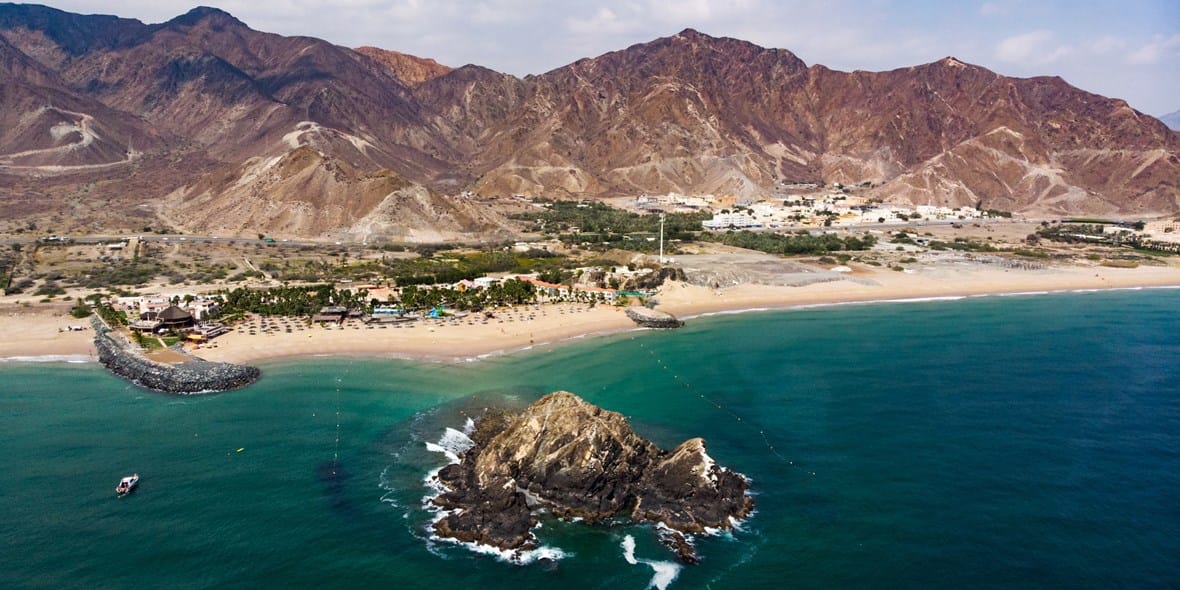 A quick drive away from Dubai and you'll reach the neighbouring emirate of Fujairah, where the waters present a kaleidoscope of colourful marine life. A few of the most popular dive sites in the area include Dibba Rock, Martini Rock, Shark Island and 'Car Cemetery', which got its name when hundreds of cars and trucks were deliberately sunk in the 1980s to help build a reef for fishermen in the area. Leading dive operators such as 
Al Boom Diving
 and Nemo Diving Centre present a range of diving excursions in Fujairah from around AED300, which includes transport to and from Dubai for tourists.
6
Sea wrecks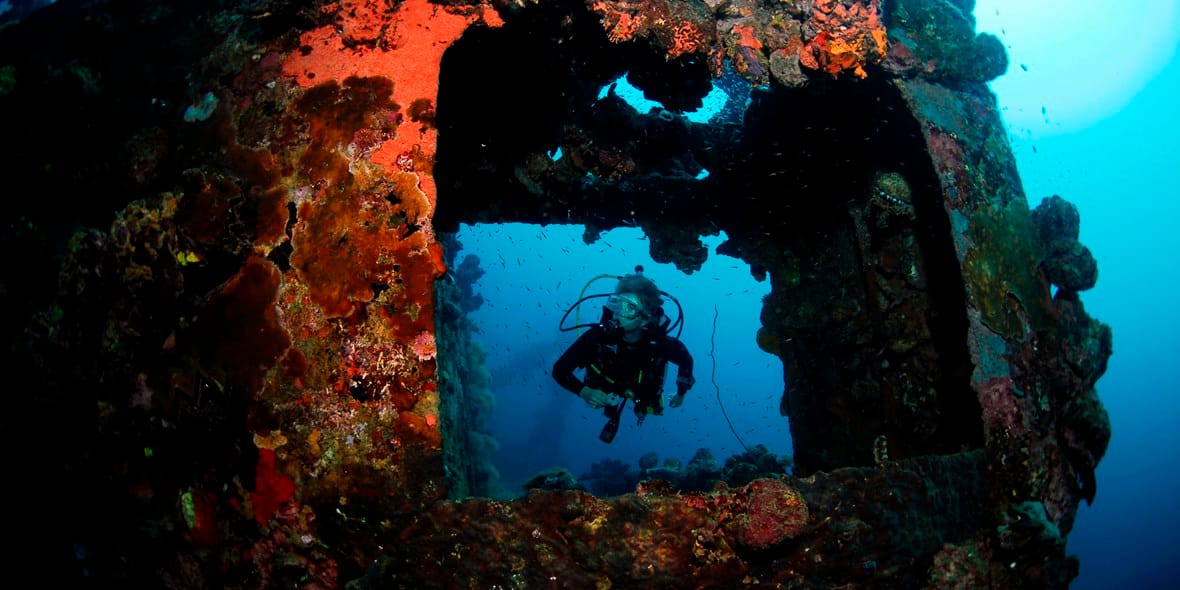 Dive deep and you'll discover that Dubai's waters have several wrecks that can be explored on a scuba dive. One of the most popular is the shipwreck Zainab, which can be reached by boat from 
Palm Jumeirah
in under an hour. Others that garner attention among experienced divers include the MV Dara passenger ship and Victoria Star cargo ship close to Port Rashid. Divers Down, a PADI-certified dive centre, has a detailed list of wrecks
 that can be explored while in Dubai, with each site offering spectacular views and diverse marine life, including yellowtail barracuda, spotted eagles, torpedo rays, nudibranchs, flatworms and more.