Shopping
Shop designer fashion for less in Dubai
From big name luxury fashion brands to sportswear and high-street lines, don't miss out on great bargains in Dubai.
From big name luxury fashion brands to sportswear and high-street lines, don't miss out on great bargains in Dubai.
1
The Outlet Village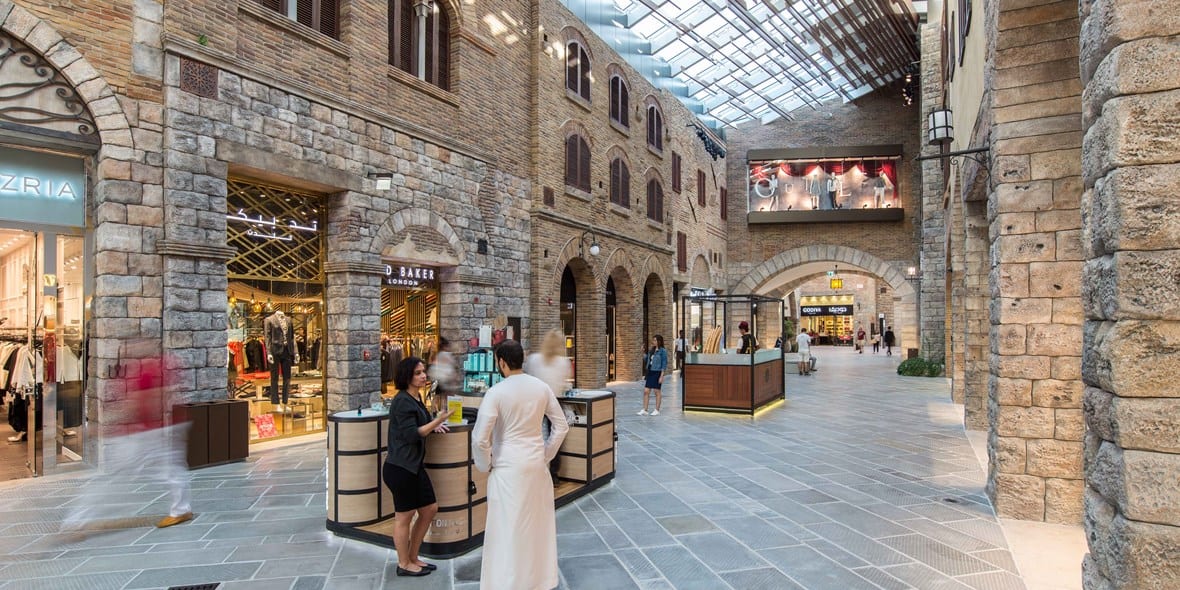 You'll find major international brands and designers at bargain prices at The Outlet Village, an Italian-themed indoor shopping spot on the outskirts of Dubai. Take your pick from luxury handbags for 50% off, heavily discounted trainers, last season's price-slashed party dresses, and timeless watches and jewellery. Brands on offer include 
Galeries Lafayette
, DKNY, Coach, Rodeo Drive, Michael Kors, Nike, Roberto Cavalli, Carolina Herrera, Hugo Boss and much more. With heavy discounts every day of the year, The Outlet Village is well worth the 45-minute drive from the city centre. 
2
Dubai Outlet Mall
Not to be confused with its Village counterpart at the other end of town, the Dubai Outlet Mall is a shopping haven dedicated to fashion and lifestyle. All the big-name shopping emporiums send past season's stock to the Dubai Outlet Mall, including
Harvey Nichols
 and
Bloomingdale's
. There's a huge selection of luxury items from designers such as Stella McCartney, Givenchy and Tod's, to high street names like Aldo, Adidas and Wrangler sold at a fraction of their original price. You'll also find home furnishings and decor for less. This is a one-stop shopping destination for luxury lovers who can't resist a bargain.
3
Retold
Enforcing both a luxe for less and eco-friendly message, pre-loved fashion boutique Retold has a 3,000sqft space in Al Barsha, Dubai. Shoppers will find a careful curation of second-hand finds ranging from high street bargains to designer label steals spread over two levels, each selected by founder Sian Rowlands. By encouraging people to buy second-hand clothes instead of brand new outfits, Rowlands hopes customers will cut out fast fashion and invest in well-made pieces that will last, making an ethical decision to lead a greener, more sustainable lifestyle.

4
Garderobe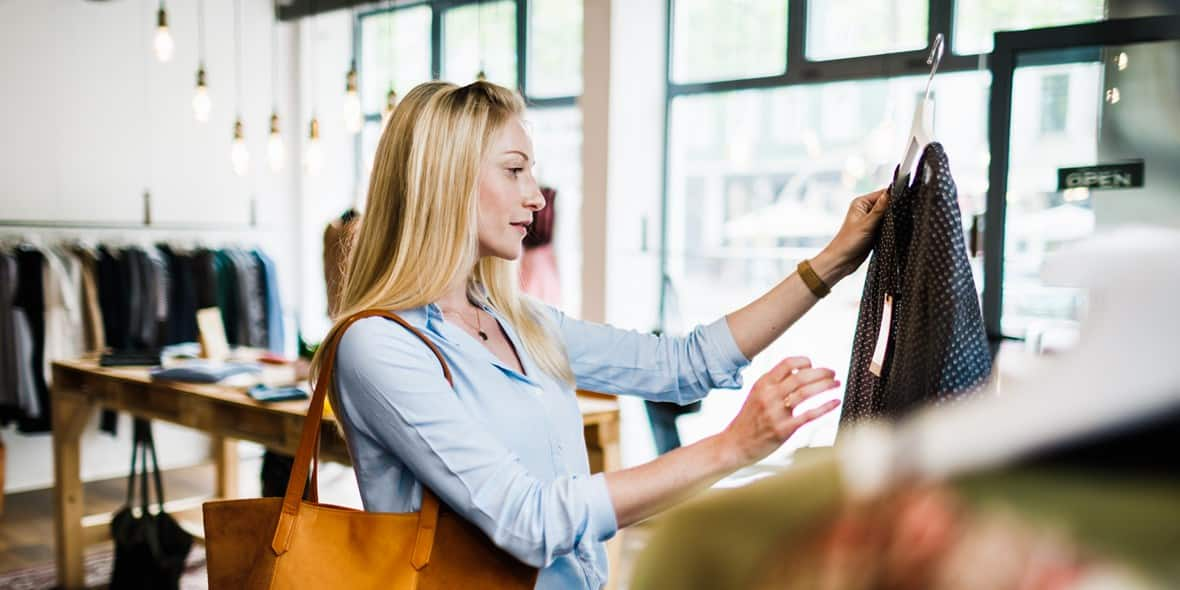 Pre-loved luxury is Garderobe's USP, connecting bargain hunters with luxury goods that have been pre-owned. With a boutique on Beach Road in Jumeirah and an online store, you can browse bags, shoes and fashion from designers such as Chanel, Alexander McQueen and Celine, starting from AED500. Nobody can resist the buzz of finding something coveted for a fraction of its original price. With the number of high fashion lovers in the region constantly renewing their wardrobes, the stock in Garderobe is often refreshed, making it a regular stop for those in the know.
5
The Luxury Closet
The Luxury Closet values and sells vintage and designer fashion both on its website as well as the brand's physical offices. Customers can search by designer, styles and level of wear so it's easy to find something new-to-you, with each item officially authenticated.mThe store also offers a selection of its most sought-after finds at Dubai's markets and pop-ups. After something in particular? Let the team know ahead for your Dubai trip and they will do their best to hunt the special item down and get you the best possible price for it.
6
The Closet
The Closet first started selling pre-owned luxury items on Facebook. But after a successful online store and a huge following, the brand now has a large variety of pre-owned luxury goods across two stores in Dubai. This is the place to discover authentic designer items and bespoke pieces you can't find anywhere else. Luxury fashion lovers will love the unique finds across both men's and women's accessories, bags, shoes and jewellery at Jumeirah Centre – The Closet's first store. You'll find all the most desirable brands like Hermes, Dior, Celine, Chanel, Louis Vuitton and Prada, just to name a few.
7
Brands for Less
Make your way over to the
Ibn Battuta Mall
 to hunt for bargains at Brands For Less. Here you'll find clothing and accessories catering for every age, as well as homeware and beauty products. As the name suggests, there are a wide range of familiar brands on offer – including labels such as Michael Kors, Ralph Lauren, Guess, Mango, Gap, Calvin Klein, Adidas and Puma, all at wallet-friendly prices. Once you've scoured the aisles for that must-have item of clothing, you can take in the sights of the mall – something of a destination in itself. It's based around the life of explorer Ibn Battuta with the mall's six sections representing a region the famous adventurer travelled to.