Adventure
Experience high-altitude fun in Dubai
From skydiving sessions to rollercoaster fun, conquer new heights with these power-packed experiences in the city.
From skydiving sessions to rollercoaster fun, conquer new heights with these power-packed experiences in the city.
2
Coffee breaks with The Flying Cup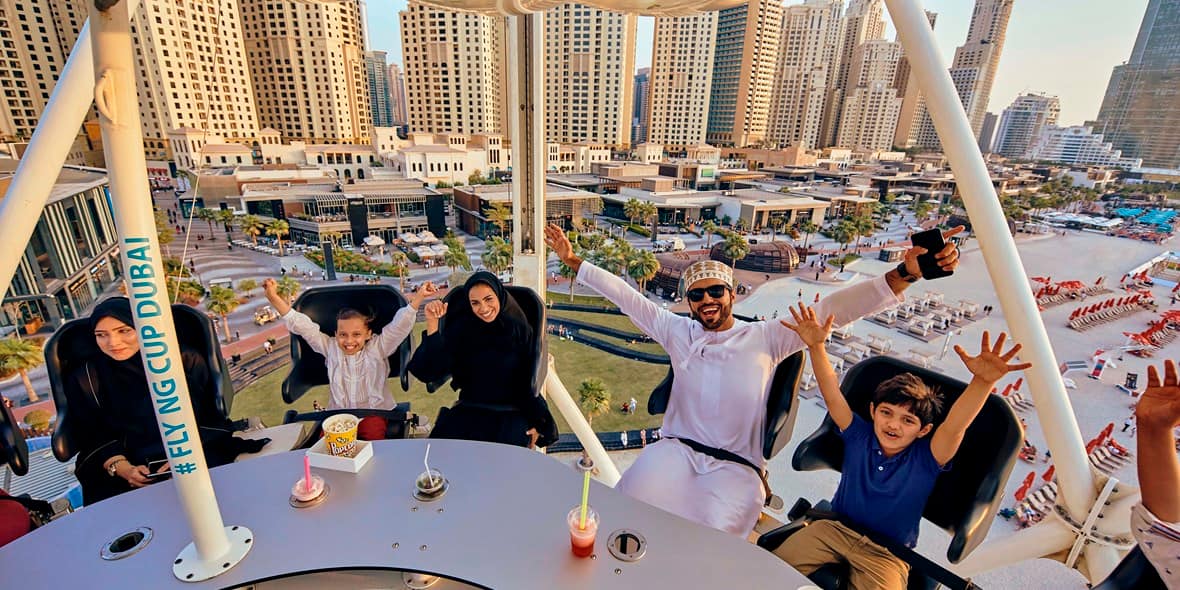 Sip on a hot cuppa, perched 40m above the ground. Serving a not-so-regular coffee experience since 2018, The Flying Cup at The Beach invites plucky caffeine-lovers to strap themselves onto a seat at a table, hoisted high above the sand. Enjoy unmatched views, as you turn around to spot Ain Dubai and Palm Jumeirah. Not a fan of coffee? Don't worry, there are plenty of other refreshing options to choose from.
3
Zip ahead with XLine Dubai Marina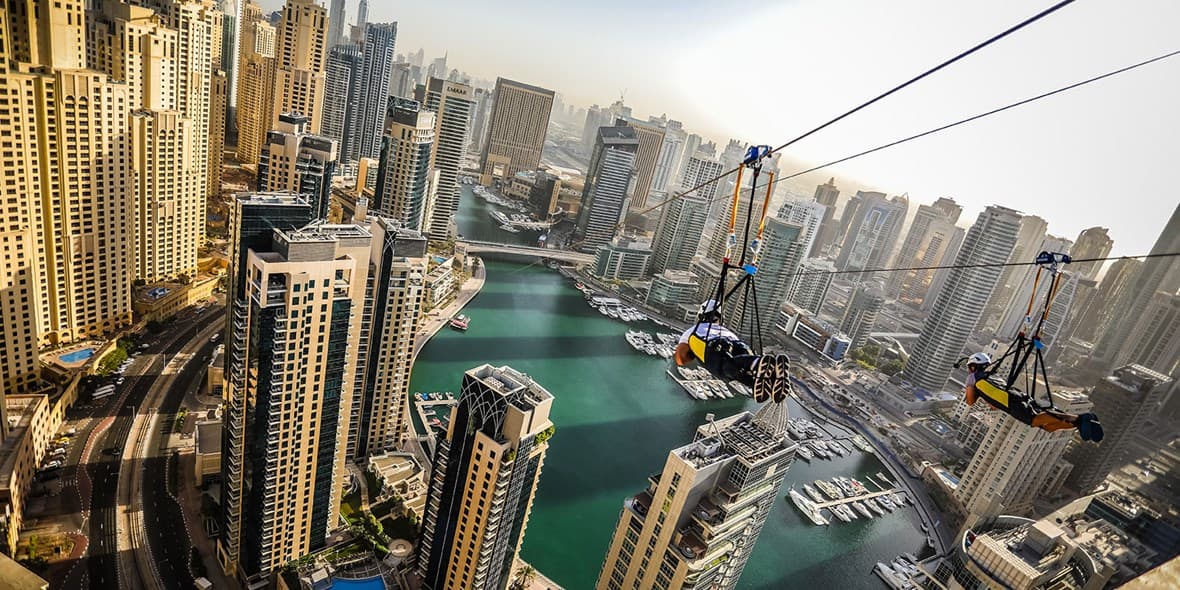 Adrenaline junkies can soar through Dubai's finest skyscrapers, as the world's longest urban zipline takes you 44 floors above Dubai Marina. You will reach speeds of up to 80km/h as you hurtle across the water, so it is not exactly an activity for the faint-hearted. The team at XLine Dubai Marina runs flights from 170m up the Amwaj towers at Jumeirah Beach Residences across to Marina Mall on the other side, every day of the year.
4
Take flight with Falcon Helitours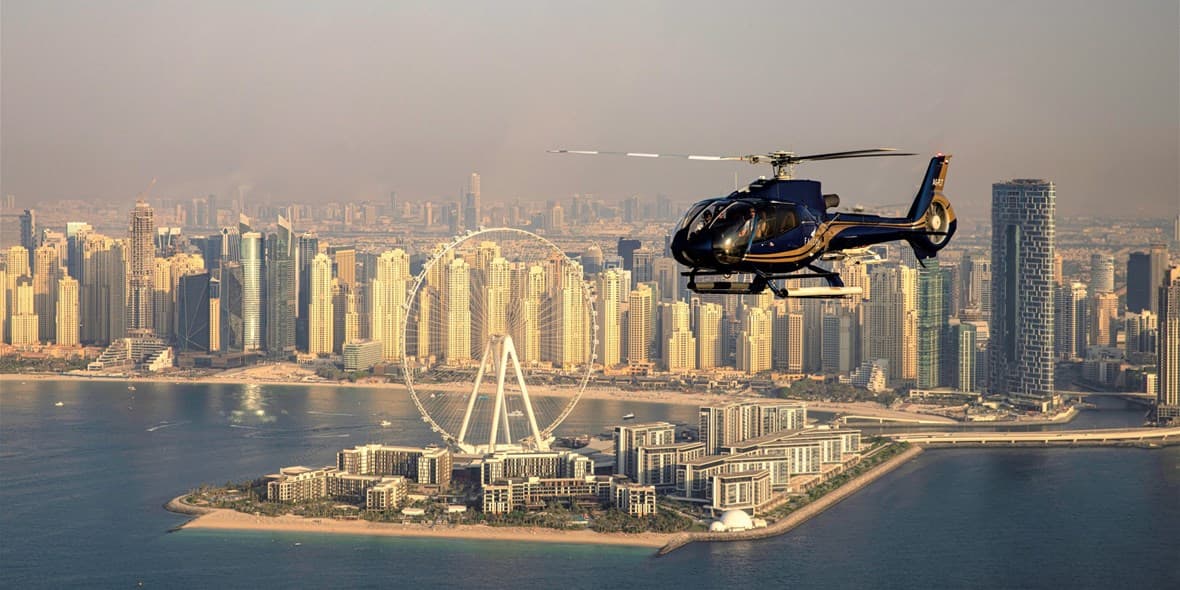 5
Climb higher at Aventura Parks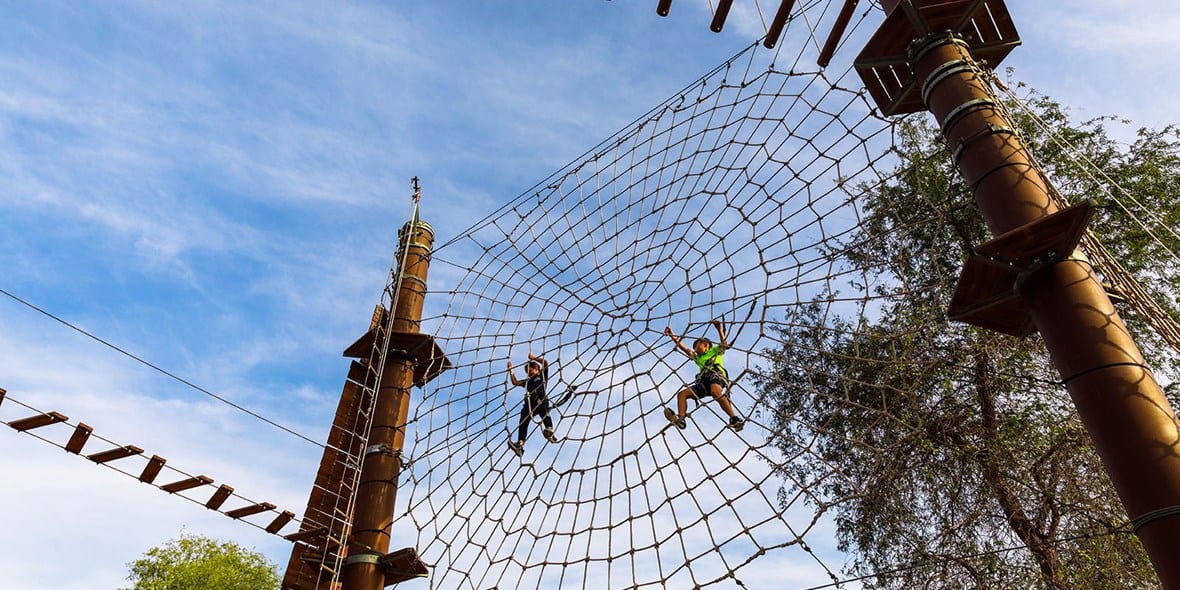 Enjoy high-altitude family-friendly activities including rope challenges, tree-top surfing, a Tarzan-style rope swing and wall climbing at Aventura Parks. Covering 35,000sqm in a natural ghaf tree forest at Mushrif Park, this is one of Dubai's greatest outdoor experiences. Choose from five levels of rope courses including the 30cm high course for four to seven year olds, and a 8m-high course for adults.
6
Great views from At The Top, Burj Khalifa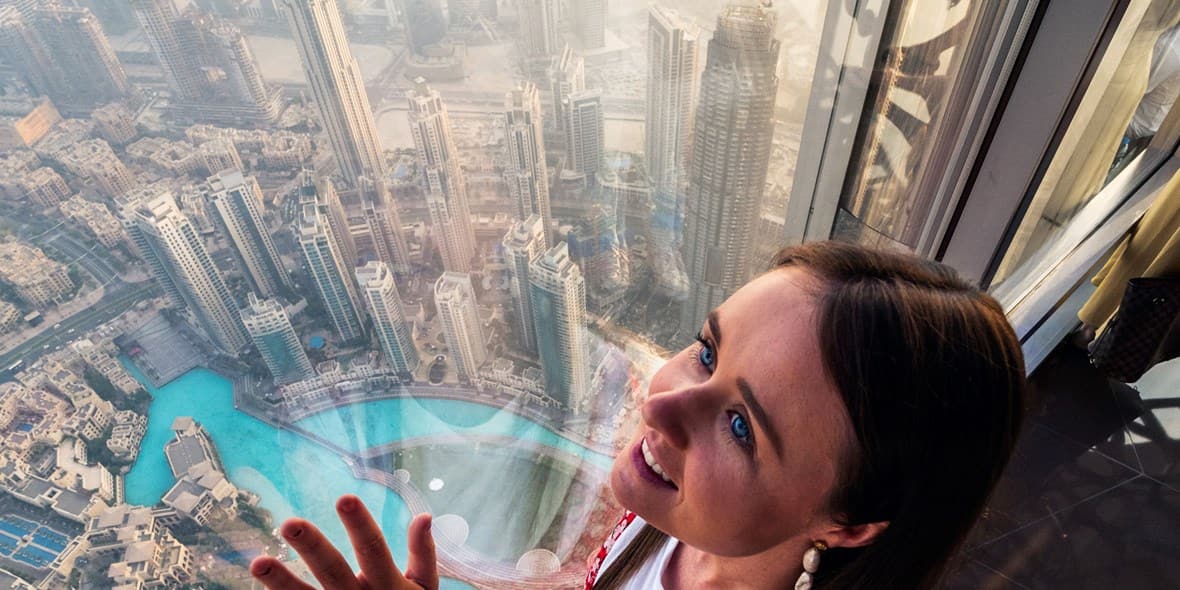 Ride up the minute-long elevator to the observation deck on the 148th floor of the world's tallest building. Admire unmatched sunset views from 555m up at the world's highest observation deck, with an outdoor terrace for panoramic cityscapes. Little ones will enjoy 'zooming' in with HD telescopes, or the 'Falcon's Eye View', which flies you around Dubai's most prominent landmarks.
7
Daring drops at Dubai Parks and Resorts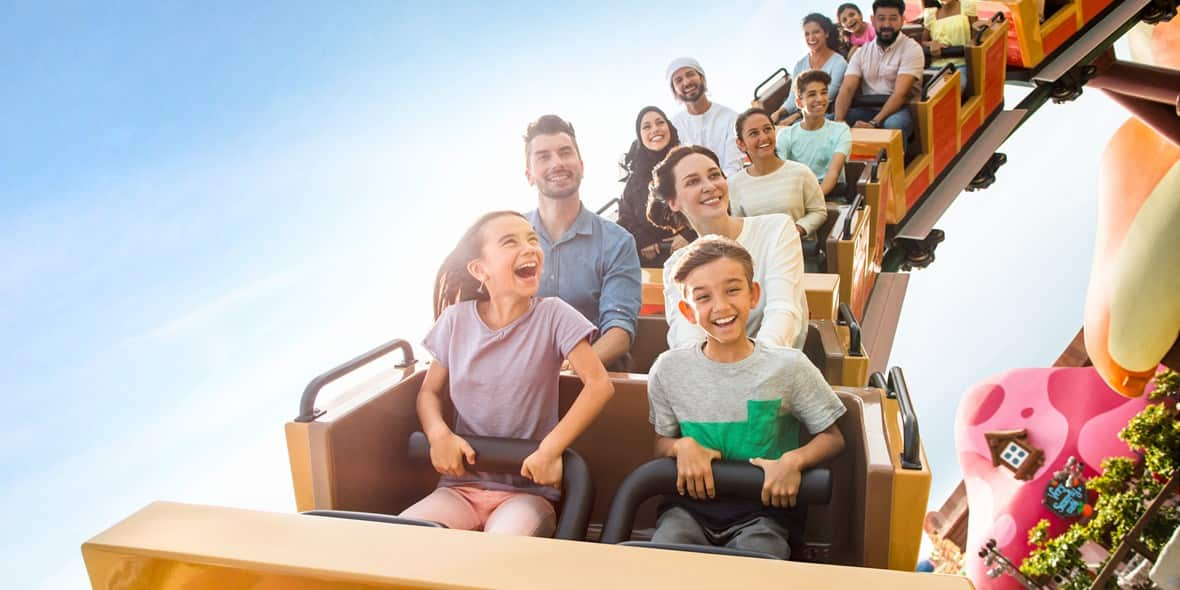 You can have a whole day of fun at Dubai Parks and Resorts but when it comes to sky-high fun, nothing beats the Zombieland Blast-Off ride at MOTIONGATE Dubai. Set in an abandoned theme park, visitors can explore the derelict funhouse as terrifying zombies chase you down. You'll have to rely on makeshift weapons and survival tips scrawled on the walls, until you realise the only escape is a 58m-high free fall drop tower! If you'd like more fast-paced thrills, don't forget to read our guide to the city's best rollercoasters.
8
Sky walks at Dubai Frame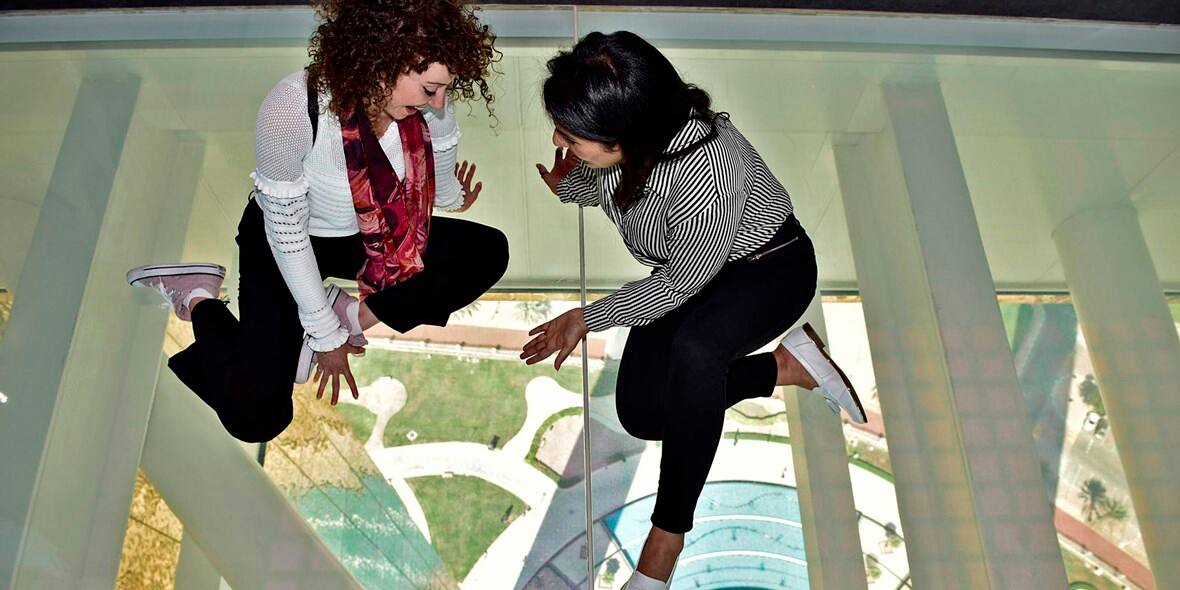 Located in Zabeel Park, Dubai Frame is an architectural delight. Designed to resemble a giant picture frame, it lets visitors enjoy views of Old Dubai on one side and New Dubai on the other. Stroll along the 150m high Sky Bridge, crafted using high-tech transparent materials, to enjoy scintillating views all around – look down and it'll seem like you're walking in the sky. Don't miss the immersive gallery on the mezzanine level to explore a simulated version of Dubai in the future.
9
Terrific terrace views at TOMO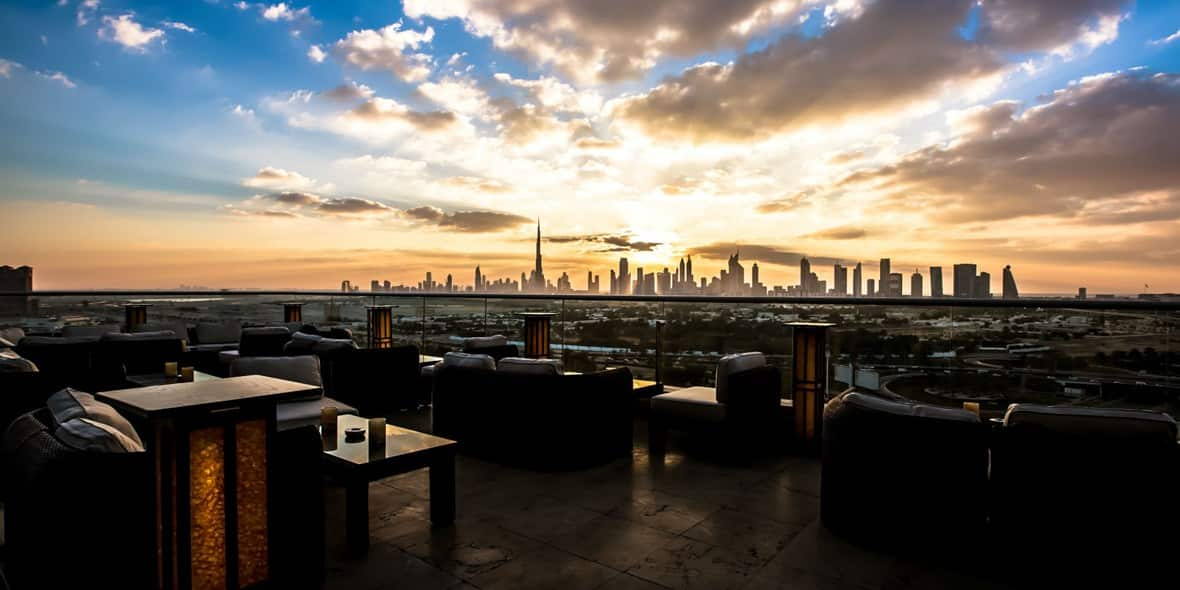 Savour new heights of culinary brilliance with a Japanese menu at the TOMO in Raffles Dubai. Whether you choose to dine inside, at the TOMO Views lounge or the popular Tatami Terrace complete with low tables on an authentic tatami floor, you'll get to enjoy stunning views of the city's iconic skyline along with artfully-plated dishes. Remember to book in advance, especially during the cooler months. Adventurous couples can also make more memories by booking a table at one of Dubai's top rooftop lounges.
10
Island awe from The View at The Palm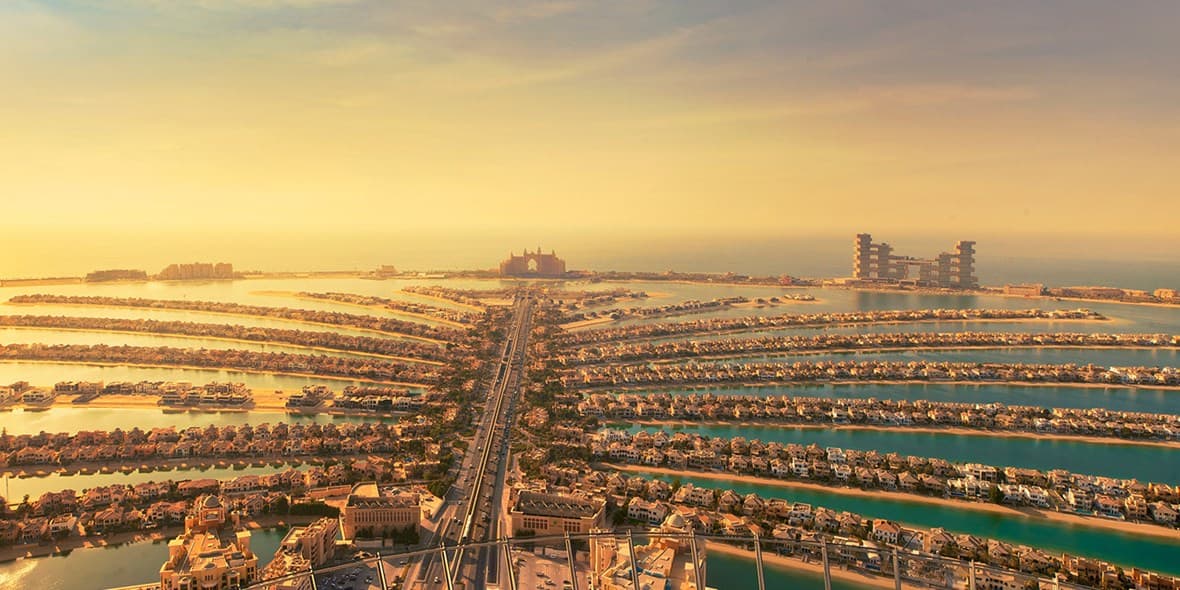 11
Elevated leisure at Ain Dubai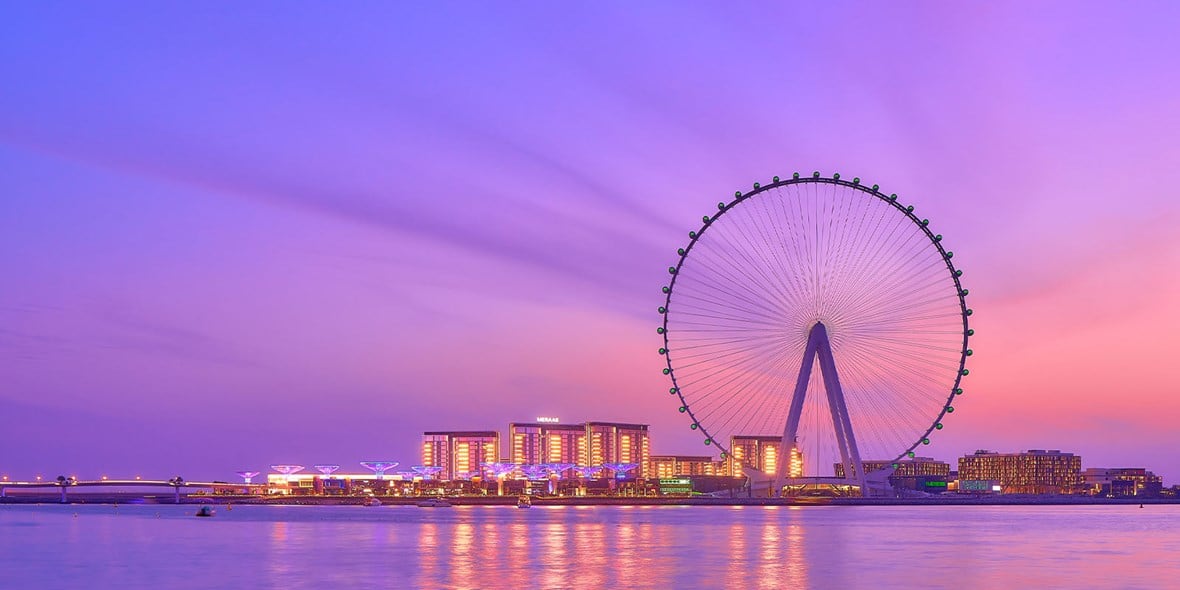 The latest landmark to join Dubai's long list of world record-breaking attractions, Ain Dubai stands at a staggering height of 250m, making it the highest and largest of its kind in the world. This giant observation wheel on 
Bluewaters Island
 offers unrivalled 360-degree views of the urban skyline in a relaxing yet mesmerising 38-minute journey via three different pod offerings. For the ultimate luxury, guests can book a VIP pod that hosts dining experiences as well as customisable private events.