Hotel deals
The best summer hotel deals in Dubai
From family-friendly resorts offering free dining to pampering spa retreats, find a summer hotel stay with all the perks.
From family-friendly resorts offering free dining to pampering spa retreats, find a summer hotel stay with all the perks.
1
Make a splash at Atlantis, The Palm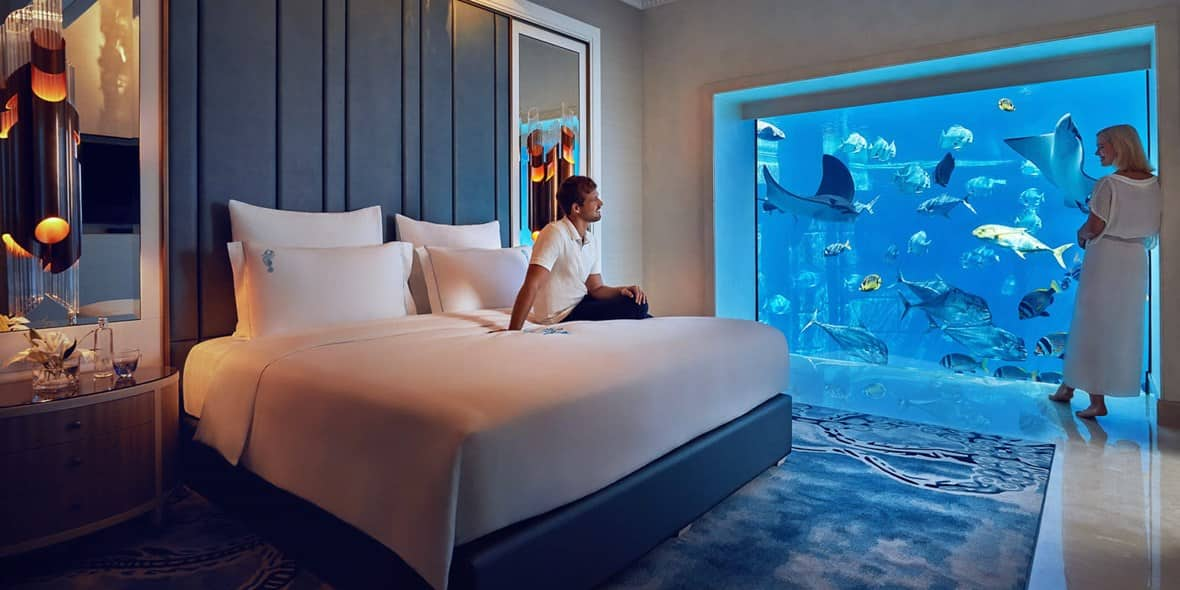 One of Dubai's most iconic hotels, situated right at the tip of Palm Jumeirah, is offering plenty of extra perks over the holidays. Take advantage of their special summer offer where you get seven nights for the price of five when you book a stay at the luxurious Imperial Club Rooms or Suites, giving you more time to conquer the world's largest waterpark, Aquaventure, party at Dubai's trendiest beach club or indulge in fine dining at any of the celebrity chef restaurants. 
2
Live like a king at Caesars Palace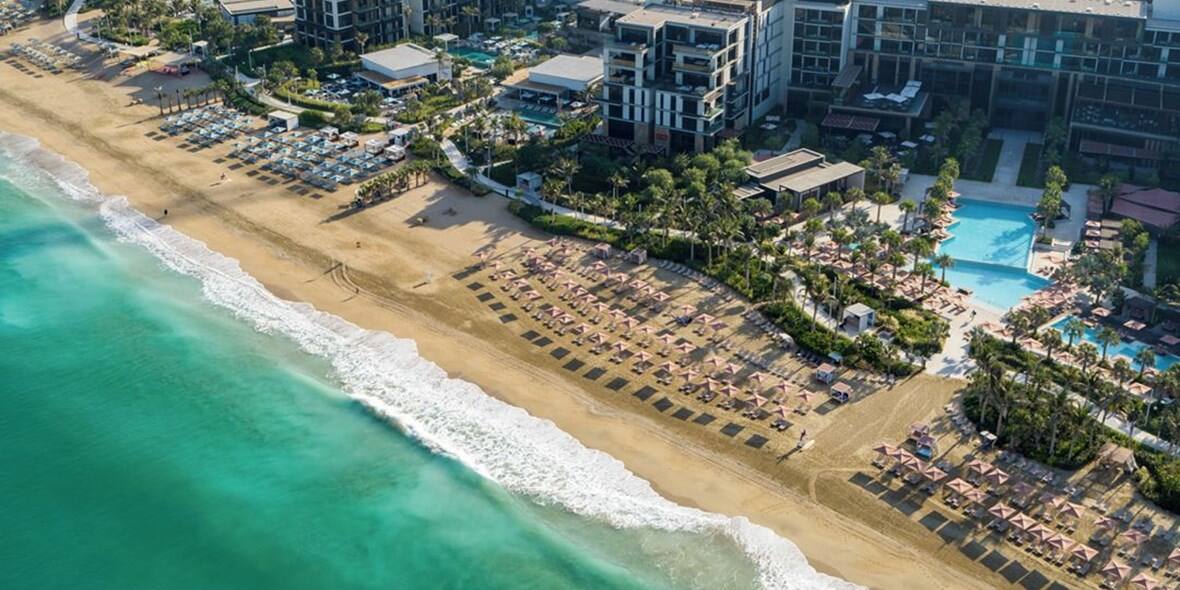 Those with families will want to check out the deal at this resort on
Bluewaters Island
. Caesars Palace is the Dubai outpost of the luxury Las Vegas hotel, and boasts a 500m stretch of private beach along with plenty of restaurants and swimming pools for those looking to get away from it all. It's also offering guests free daily tickets to some of the city's most popular tourist attractions –
Laguna Waterpark
 in La Mer, and the indoor rainforest
Green Planet
. This summer, 
you can stay for longer at the luxury beachside spot by enjoying two free nights when you book a room for three or five nights. 
Guests who book for three nights will automatically have their stay extended to five nights while visitors planning a five-night stay will be able to stretch their stay to seven nights. Book this deal today.
3
Put yourself at the heart of the action at Lapita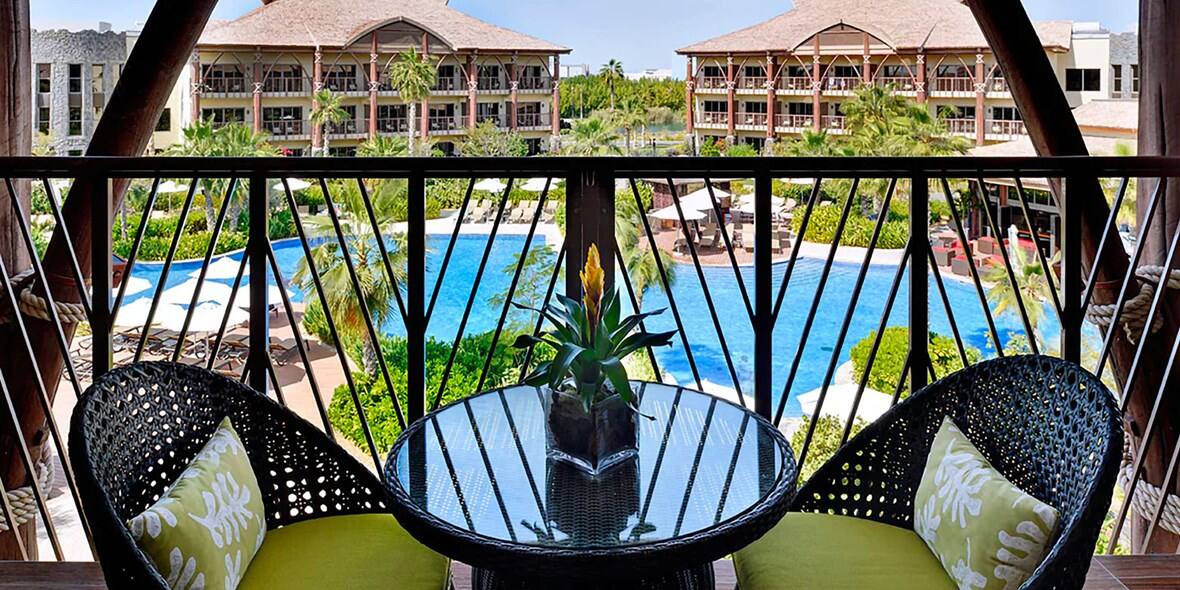 Looking for special summer getaway? Make your way to this Polynesian-themed hotel for unparalleled access to one of the city's top adventure destinations, Dubai Parks And Resorts. The Lapita resort promises endless fun with three world-class theme parks and one waterpark, as well as Riverland Dubai at your doorstep. 
Until 15 September, visitors can enjoy a five night stay for the price of three, or a seven night stay for the price of five. After a day of riding rollercoasters, there's a luxury spa, cooling pool and host of restaurants to unwind in, too.
4
Keep fit at JA Resorts
Whether you want to lounge by the pool or play a spot of volleyball, you'll find something for everyone at one of the JA Resorts properties in Jebel Ali. JA Beach Hotel, JA Lake View Hotel, and JA Palm Tree Court are all offering exclusive holiday packages over the warmer months. If you stay at one of these three hotels, you'll get access to an 800m private beach, seven pools, and the little ones can spend the day playing to their hearts' content in the Pirates and Mermaids Kids Club. There's a whole host of activities on offer, including water aerobics, squash, horse riding, mini golf, badminton and Zumba, so you'll certainly be kept busy. There's no extra charge for kids up to 15 years old, and they eat for free, too.
Don't miss this offer.
5
Soak up the sunsets at Nikki Beach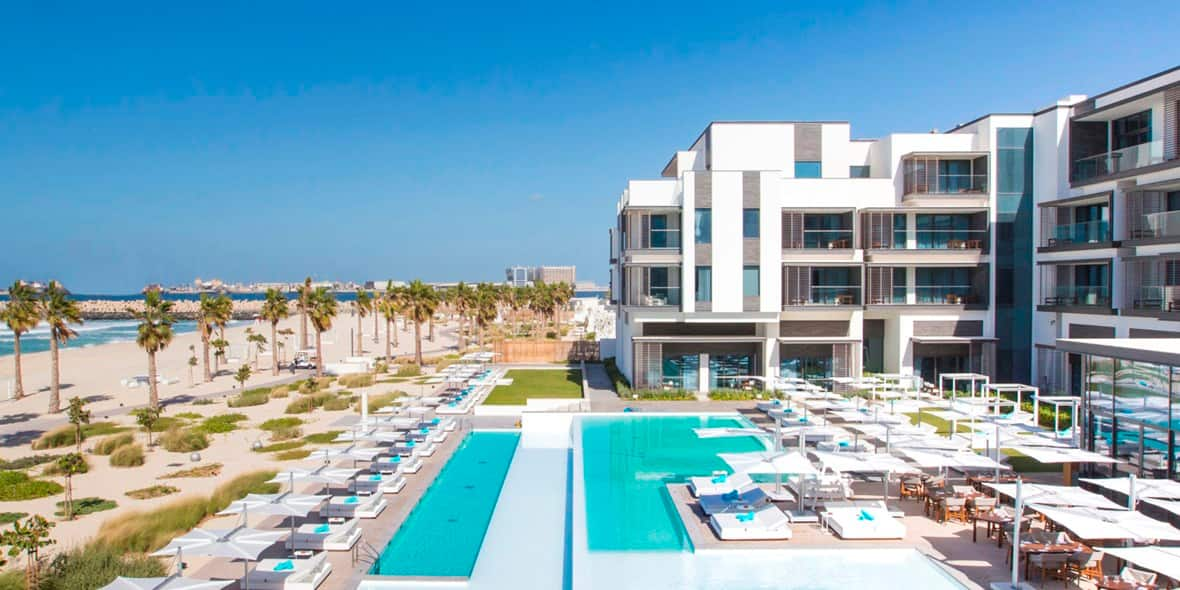 Located on the waterfront of Pearl Jumeira, Nikki Beach Resort & Spa Dubai allows guests to make the most of the Arabian Gulf's blue waters and uninterrupted panoramic views, unlike anywhere else in the city. This summer, guests can enjoy seven nights for the price of five on selected rooms until 15 September. The longer you stay, the more you save with additional benefits from the property, inclusive of complimentary buffet breakfast, access to the hotel's pool and beach, and free on-site parking.
6
Look after your wallet at Fairmont the Palm
The
Palm Jumeirah
 is a must-visit for all Dubai visitors, so why not combine it with a stay summer stay for less? The popular Fairmont the Palm resort has a spectacular offer where you can stay for longer for less. With four pools, beautiful beach and sweeping views, this hotel is a hit with families and couples alike. There are also plenty of outdoor activities to enjoy before recharging with a well-earned spa day at the wonderful wellness centre. 
Book until 31 August
.