Food & Drink
Dine at sustainable restaurants in Dubai
Check out these delicious eateries that put the environment first with their menus and eco-friendly practices.
Check out these delicious eateries that put the environment first with their menus and eco-friendly practices.
2
Crave environmentally-friendly fare at Cassette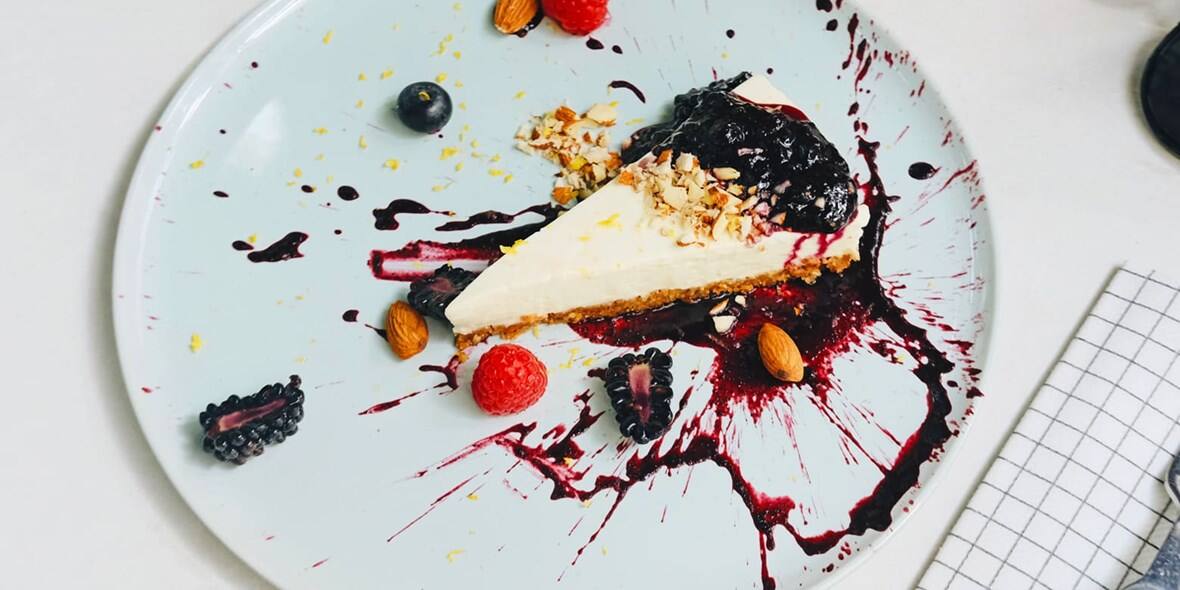 3
Put the earth first at Reif Japanese Kushiyaki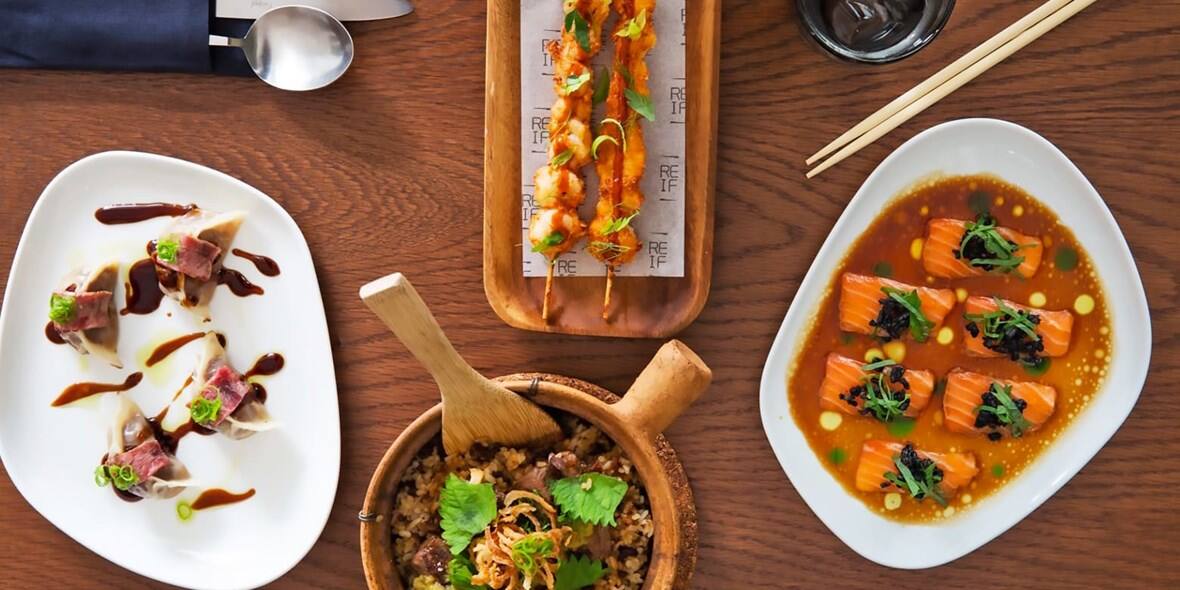 4
Commit to the green theme at The Sum of Us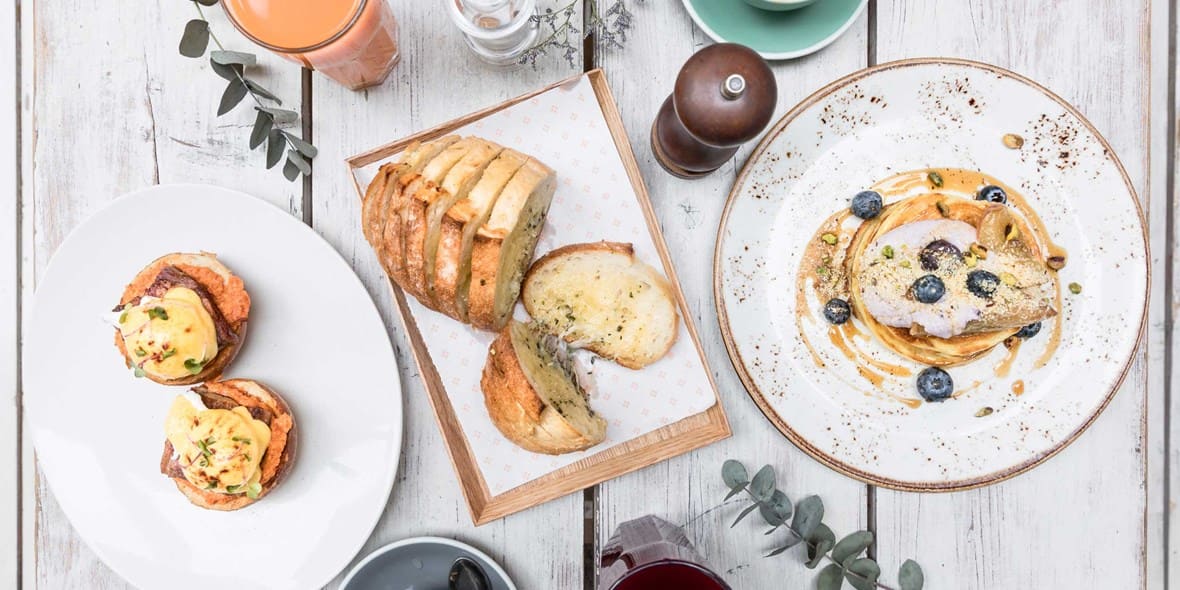 The Bull&Roo Group, owners of Common Grounds, The Sum of Us and Tom & Serg, pride themselves on being among the first restaurateurs in the local scene to prioritise the planet. The venues are plastic free and all packaging is bio-degradable; in fact, the straws are made out of avocado seeds. Free filtered water is available at all the restaurants, and Encounter, their coffee roastery, only sources via direct trade. Need an excuse to order that extra flat white? Encounter beans are prepped fresh at the in-house micro roastery inside The Sum Of Us café and patrons who bring a reusable takeaway cup get 10% off their drinks.
5
Dine with a clear conscience at One Life Kitchen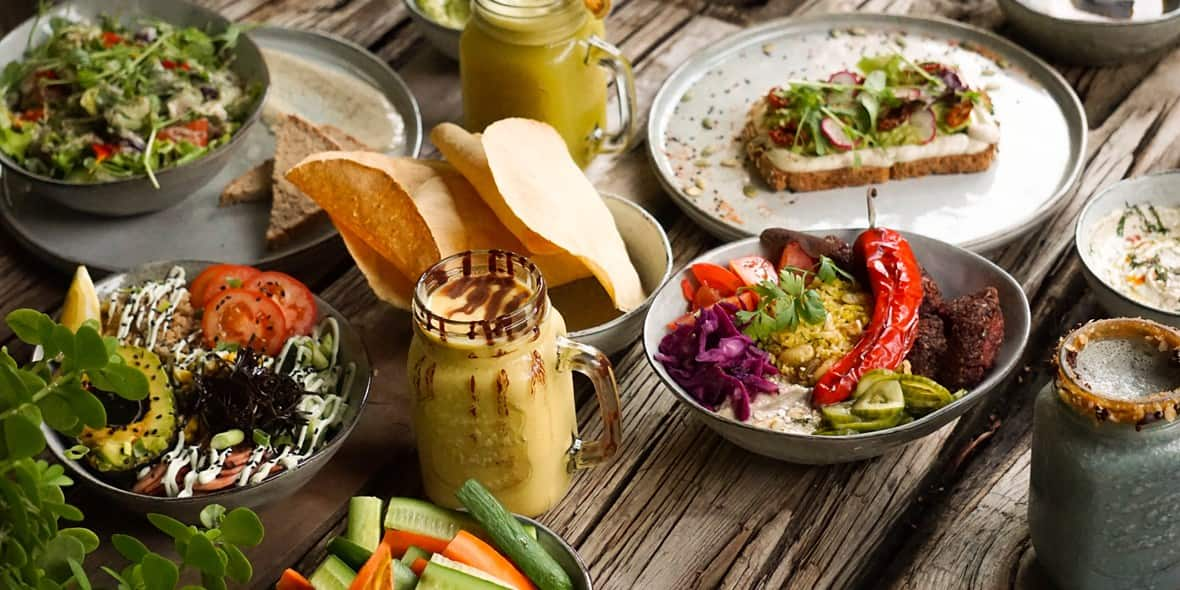 6
Stay sustainable at Sanderson's Cafe
Sanderson's Cafe at Sustainability City serves up top-notch green credentials. Sourcing is done from local suppliers where possible and the menu is streamlined to ensure both quality and waste reduction. Going beyond offering free house-filtered water, all their used oil is recycled, waste water is cleaned and reused within the community to water plants, and there are solar panels that feed into the national electricity grid. And that's not all, they're planning a kitchen garden so they can incorporate harvests into their dishes.
7
Select seasonal specials at Atlantis, The Palm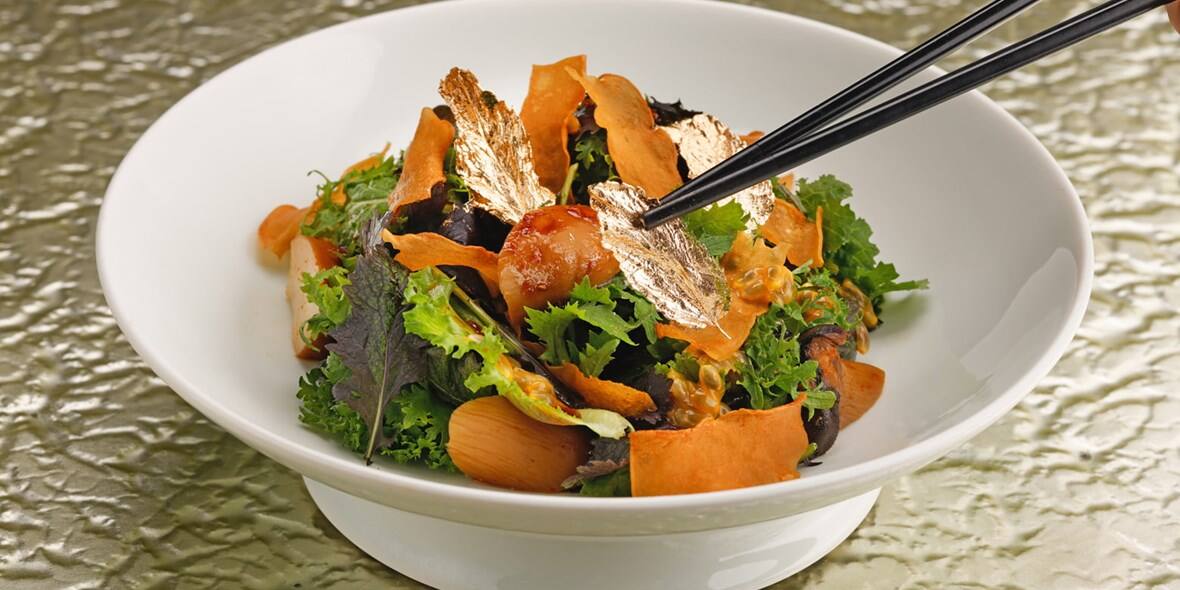 9
Eat ethically at Wild & The Moon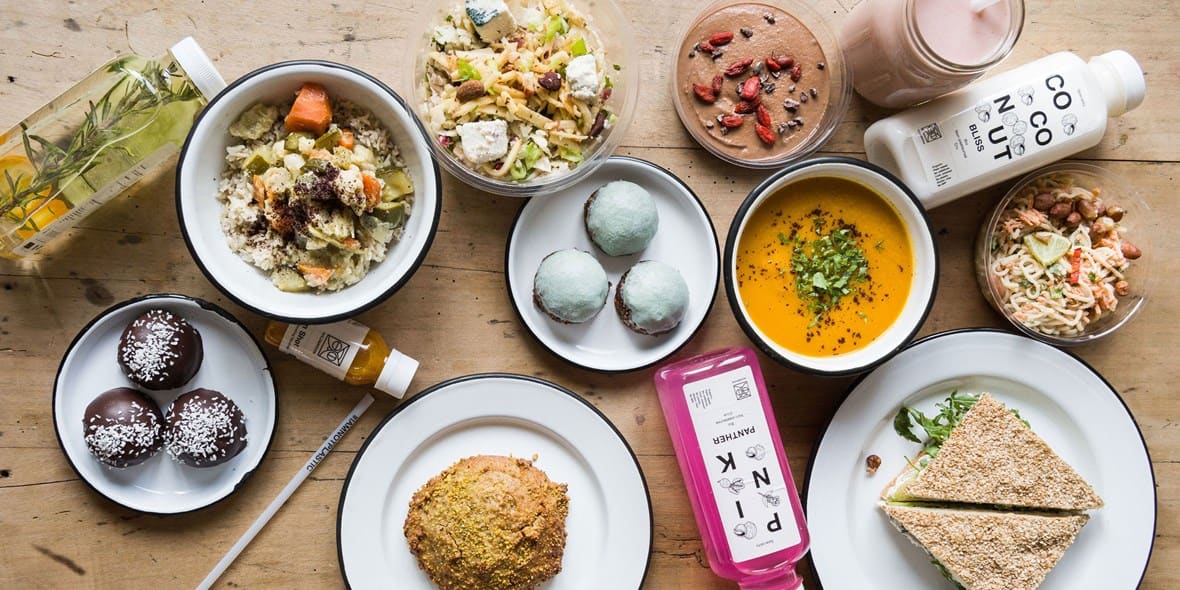 Local, seasonal, ethically-sourced and organic produce come together to form the flavourful raw dishes that healthy Dubai eatery Wild & The Moon is known for. Enjoy your Power Bowl with mango, almond mylk, chia seeds, and hazelnuts safe in the knowledge that everything at this spot is hormone-free and cruelty-free. And you won't see any plastic at any of its branches, including the one at Alserkal Avenue. Their commitment to zero-waste is apparent; fibre-rich pulp from their juices and nut mylks are made into raw crackers, while leftover products are given to FoodKarma, a delivery app that sells them at a discounted price.
11
Keep the community spirit at Teible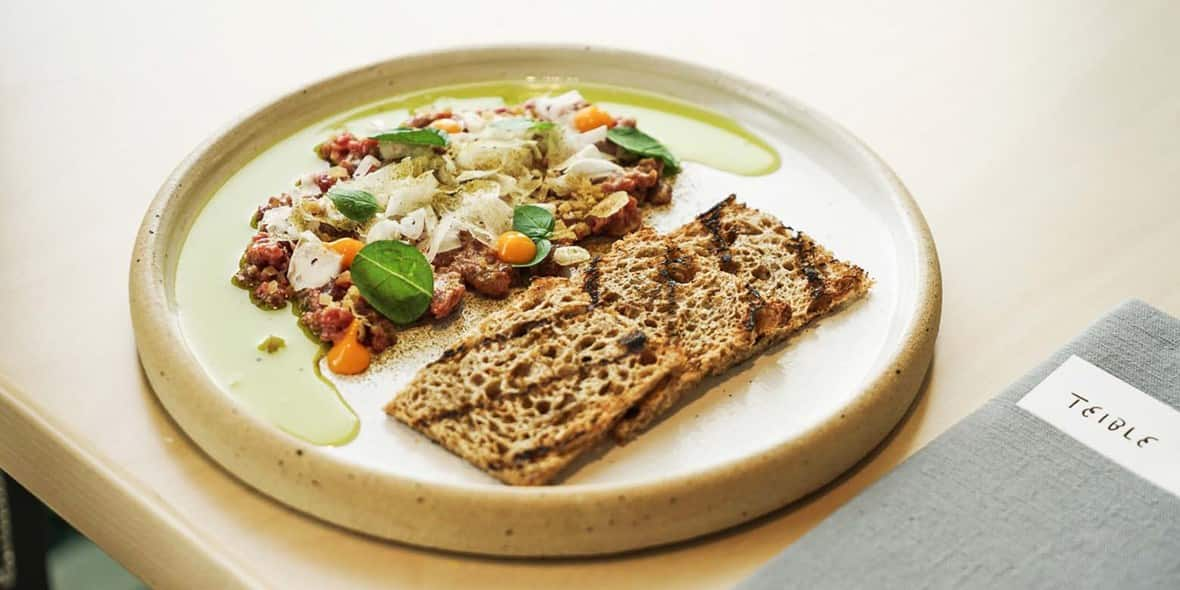 The fact that this restaurant has clearly defined the four pillars it revolves around: sustainability, seasonality, simplicity and integrity, says a lot about chef Carlos Frunze's vision. Small-scale growers, local farmers and suppliers are at the heart of this enterprise, which has won applause from environmentalists. Located in Jameel Arts Centre on the Jaddaf Waterfront, the Japanese-inspired space serves up delicious plates in a stunning setting, without compromising on its principles. Plus, the artisanal on-site bakery produces the best yuzu cronuts in the city.