Arts & Culture
10 things you might not know about Dubai
See a different side of Dubai with these lesser-known facts.
See a different side of Dubai with these lesser-known facts.
1
Humans arrived in Dubai a long, long time ago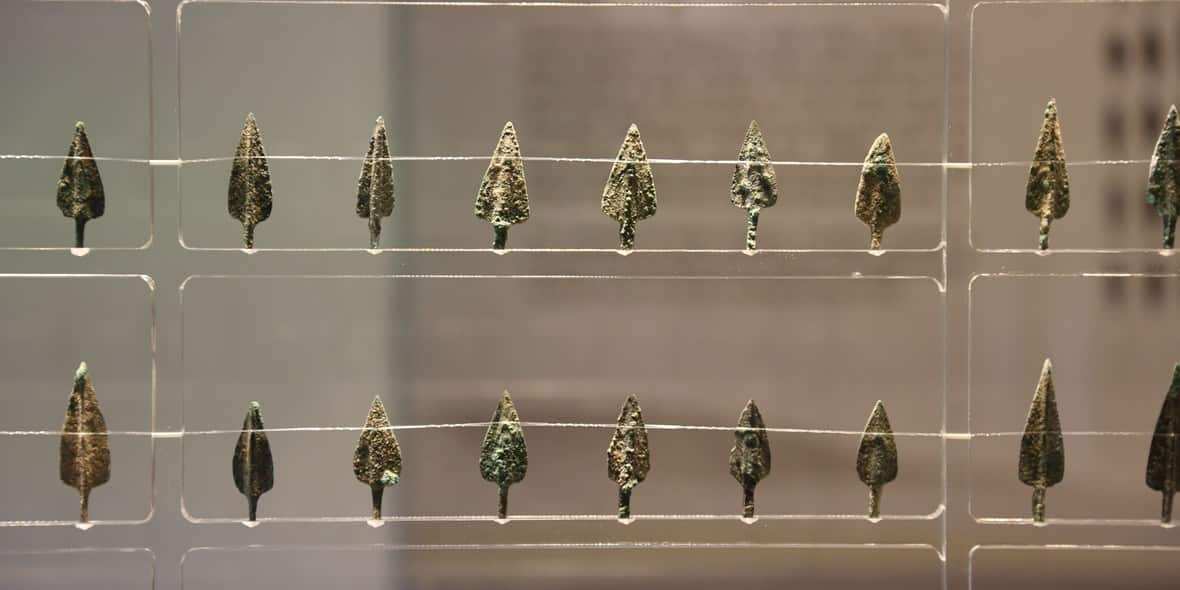 Dubai's growth has been phenomenal in the last few decades, but it's an area that has long been the site of human communities. Archaeological finds such as spearheads have revealed that there were humans in the area over 100,000 years ago. Back then, the region was largely grassland, making it a great place for those early hunter-gatherers to rear their livestock.
If you'd like to know more about archaeological finds in Dubai, visit the Saruq Al-Hadid Museum, which showcases the latest discoveries from a desert site that was a centre for metalworking around 3,000 years ago.
2
Dubai has links to an ancient civilisation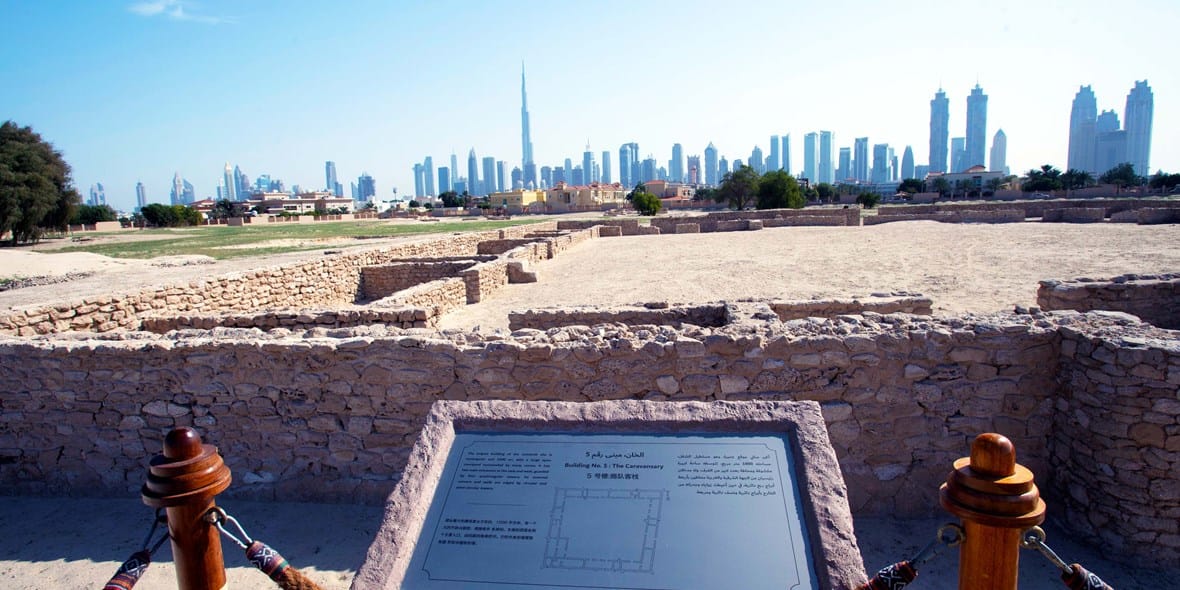 3
Pearl diving was Dubai's first major industry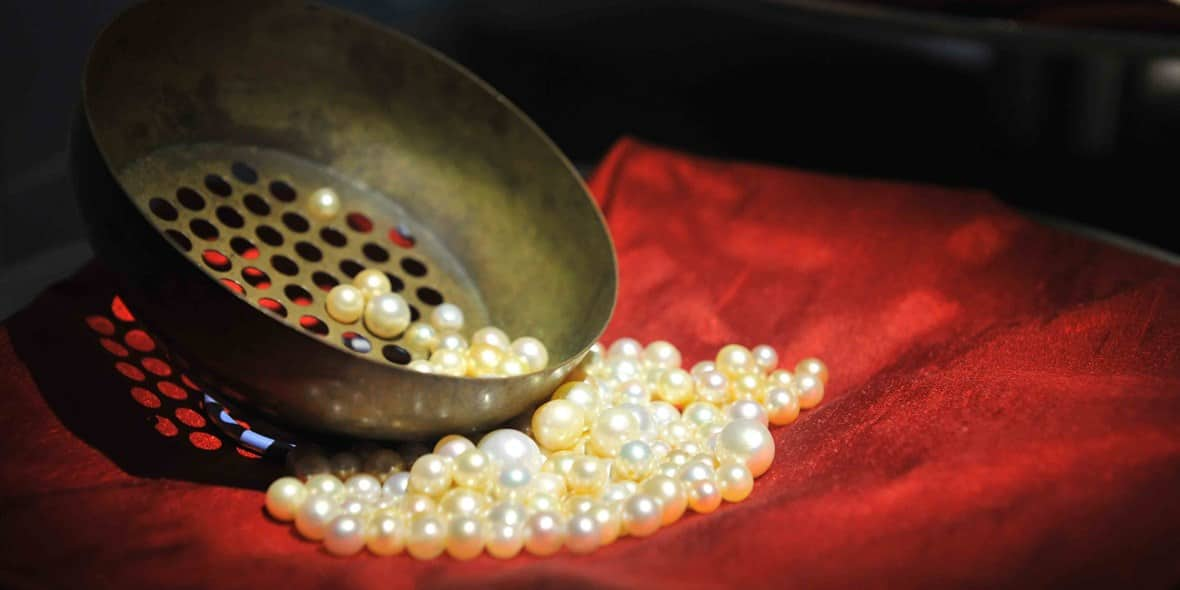 Before oil was discovered in Dubai in the late 1960s, the city's main trade was pearl diving. In the early 20th century, there were around 300 dhows working from Dubai Creek, employing more than 7,000 men. By 1917, this included almost the entire male population of Dubai. Pearl diving was definitely no easy profession – sailors would be away at sea from May to September, diving for up to 14 hours each day. It also required great skill; divers reached depths of up to 40 feet on a single breath, scouring the seabed with a weight tied around their waist.
Keen to know more? Dubai has a dedicated Pearl Museum that features an exquisite collection of rare Arabian pearls, alongside a collection of diving equipment, tools, maps and more.
4
Dubai's oldest building is over 230 years old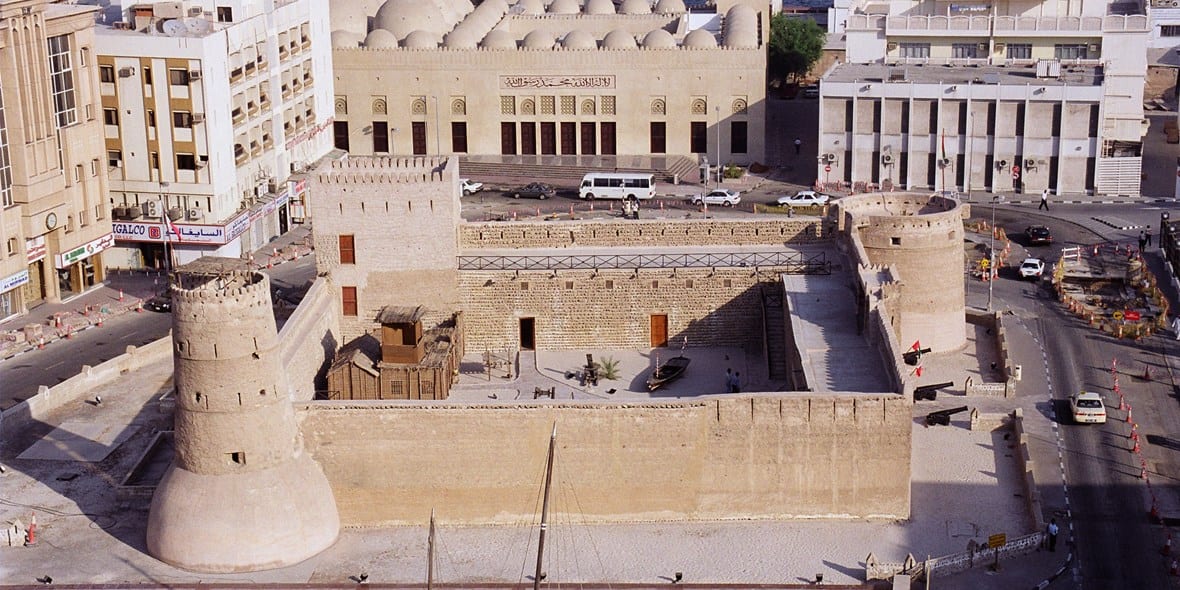 Dubai is famous for its stunning modern skyline, as well as its historic architecture. The city's oldest building is Al Fahidi Fort, and its construction dates back to 1787. Back then it was used to guard the town from attacks by land and sea.
In 1969, Sheikh Hamdan Bin Rashid Al Maktoum made the decision to turn the unused building into a museum. Two years later it was officially open, offering the public a chance to learn more about Dubai's history and glimpse artefacts dating as far back as 3000BCE. Today, Dubai Museum remains a must-see attraction on a visit to the city.
5
Cars were rare in the 1960s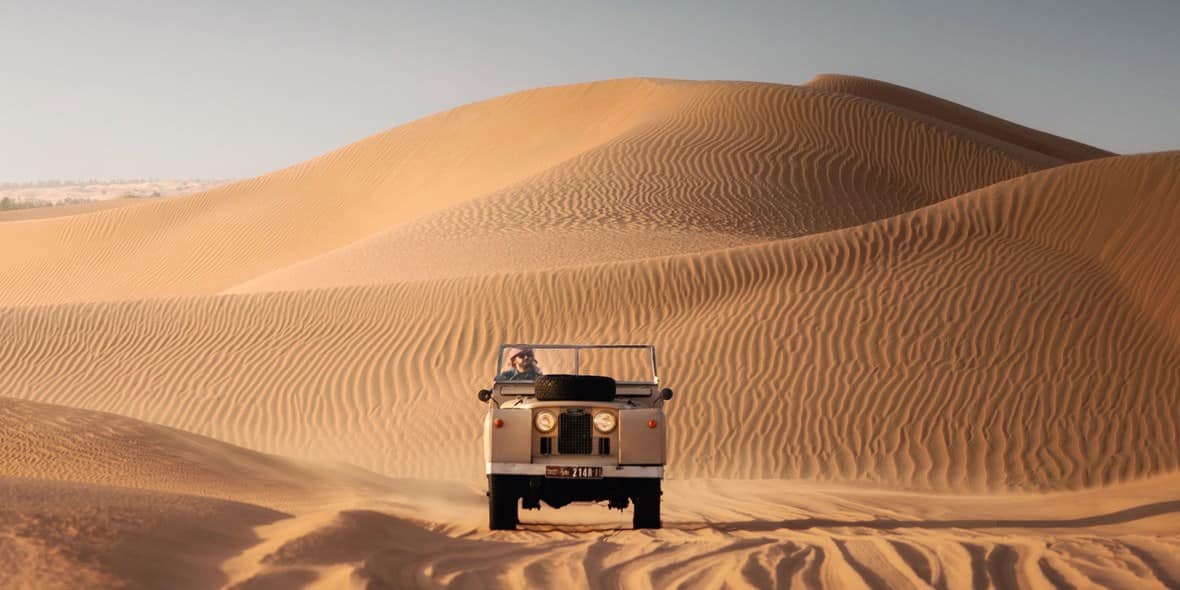 A great example of just how much the city has changed is the number of cars on its roads. Today there are around 1.4 million registered vehicles in Dubai, but can you guess how many there were in 1968? It may be hard to imagine now, but back then there were just 13 registered cars in the city!  
Get a feel for automobile wonders of the world, in Dubai and beyond, at Alserkal Avenue's Nostalgia Classic Cars Gallery. A gritty warehouse space, it showcases a selection of restored classic vehicles including a 1923 Ford Model T, the world's first affordable car.
6
Dubai is home to a 3D-printed office building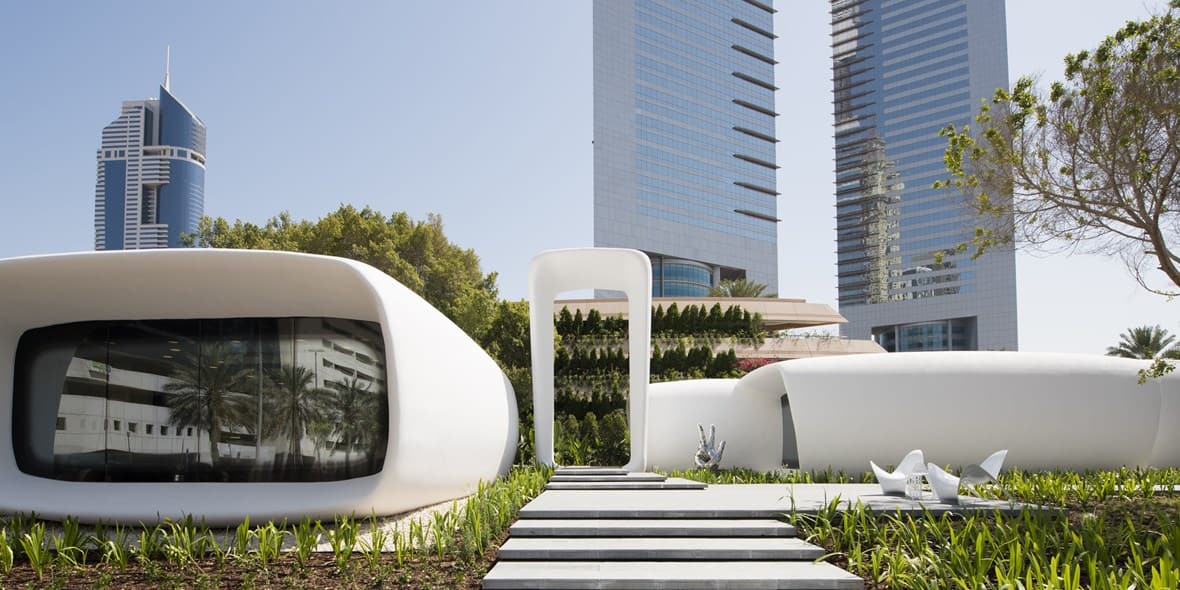 Dubai hit headlines in 2016 when it became the first city in the world to have successfully constructed a building using 3D-printing techniques. Three years later, in December 2019, the emirate achieved another first – the world's first 3D-printed office building, which also happens to be the largest 3D-printed building in the world.
The two-storey office building stands 9.5m tall and took only three construction workers and a printer to erect. There will actually be many more 3D-printed buildings popping up over the city in the next decade – the government has set a target to use 3D printing in 25 per cent of all building construction by 2030. 
7
The founding fathers have an 80m-high mural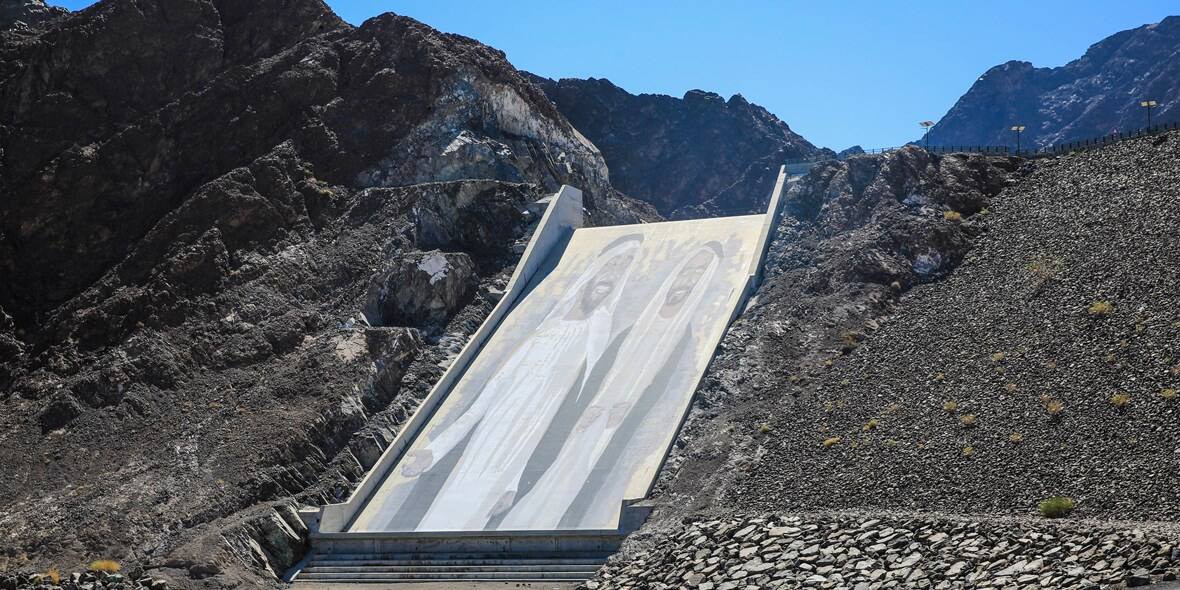 In 2017, the UAE's founding fathers were celebrated through an 80m-high mural, painted alongside Hatta Dam. Created by German street artist Case Maclaimon, the artwork is one of the largest murals in the world. The United Arab Emirates was formed in 1971, with seven emirates coming together to create the new country. The arrangement was led by Sheikh Rashid bin Saeed Al Maktoum, the former ruler of Dubai, and Sheikh Zayed bin Sultan Al Nahyan, the former ruler of Abu Dhabi.
The exclave of Hatta is historically important for other reasons, too. Archaeologists have found more than 50 ancient tombs in the area, as well as jewellery and painted rocks.
8
The Bedouins helped shape the city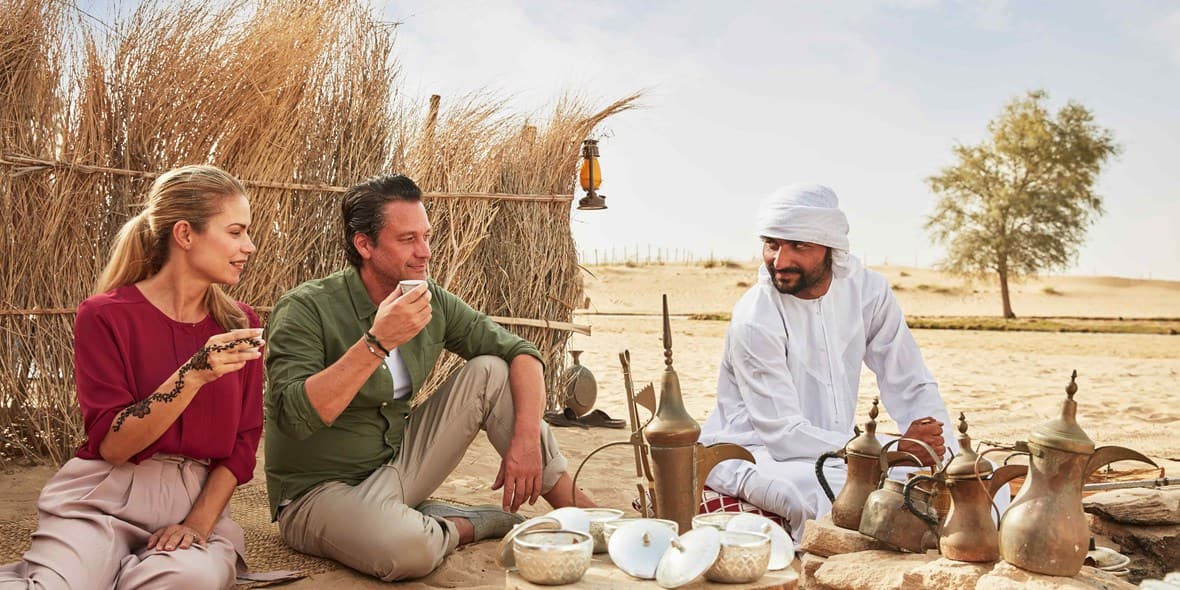 Bedouin people have lived throughout the UAE, including Dubai, for thousands of years. Taking their name from the Arabic word 'badawiyin', meaning 'people of the desert', the first tribes to arrive in the region were mainly nomadic camel herders. However, Bedouins went on to have many different trades, including working as fishermen and pearl divers – building the wooden dhow boats that are still used in Dubai Creek today.
The Bedouin people's tenacity and adaptability helped to fuel Dubai's growth in its early stages. Today, many Bedouin tribes have kept their traditions alive, living in desert communities and speaking their original Badawi language alongside Arabic. You can experience the Bedouin way of life at the Al Marmoom Bedouin Experience.
9
Dubai had the first public school in the UAE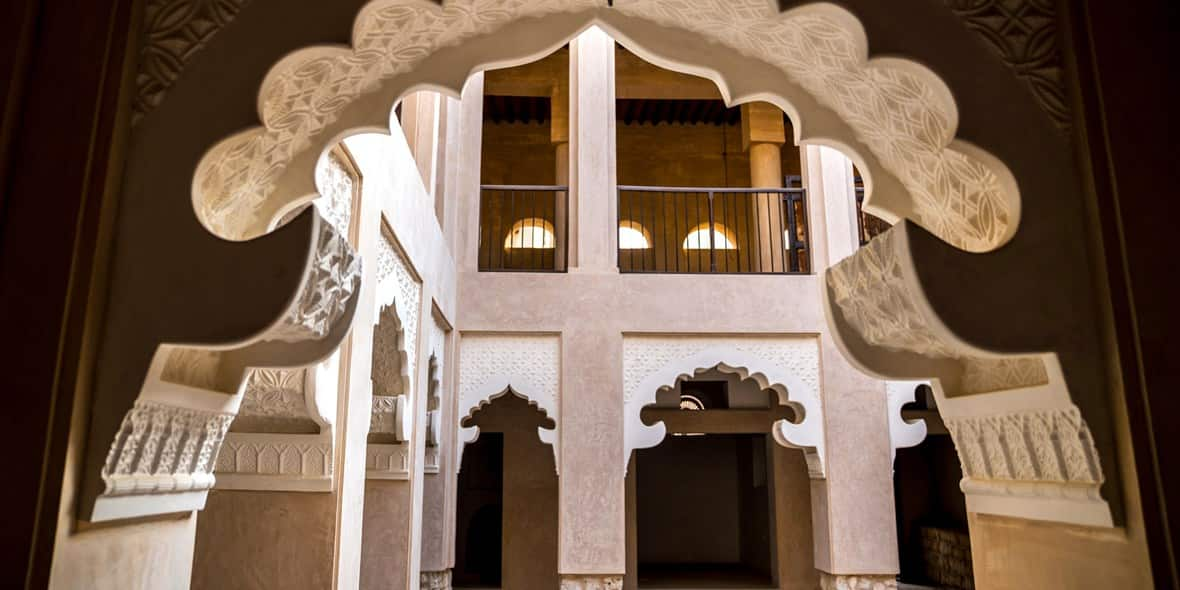 Founded in 1912 by pearl merchant Sheikh Mohammed bin Ahmed bin Dalmouk, Al Ahmadiya School provided an education for children from all different backgrounds – Dubai's current ruler Sheikh Mohammed bin Rashid is a former pupil. Located in Deira, it was the first public school in the region, with only the children of wealthy families expected to pay. While the curriculum was originally focused around the study of the Quran, it later included subjects such as science and geography, as well as vocations such as pearl diving.
The school became too small to cater to all of its pupils by the late 1950s, so teaching was moved to a new location. In 1994, work began to lovingly restore the building in order to preserve its traditional Emirati architecture, converting it into a museum detailing the educational history of the city.
10
Falconry is an ancient tradition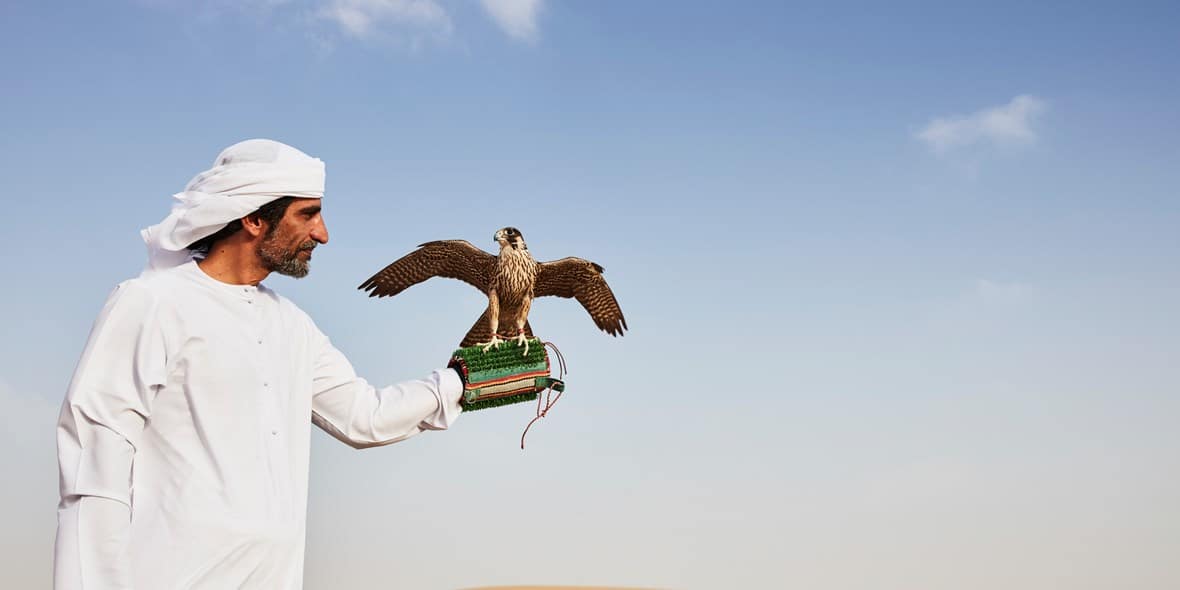 Falcons have long been associated with Emirati culture, and for good reason. These majestic birds have been a crucial asset for the Bedouin people for thousands of years and are trained to hunt for prey in the isolated desert. In recent years, falconry has become a very popular sport in Dubai – so much so that the city has a hospital dedicated to them, and they are also the only birds allowed to travel inside planes.

Pay a visit to the Falcon and Heritage Sports Centre in Nad Al Sheba to learn more about the role of these amazing creatures in Emirati culture.