Arts & Culture
Your guide to top things to do in Old Dubai
Go beyond Dubai's glittering attractions for amazing insights on culture, tradition and hospitality.
Go beyond Dubai's glittering attractions for amazing insights on culture, tradition and hospitality.
1
Discover Dubai's historic heart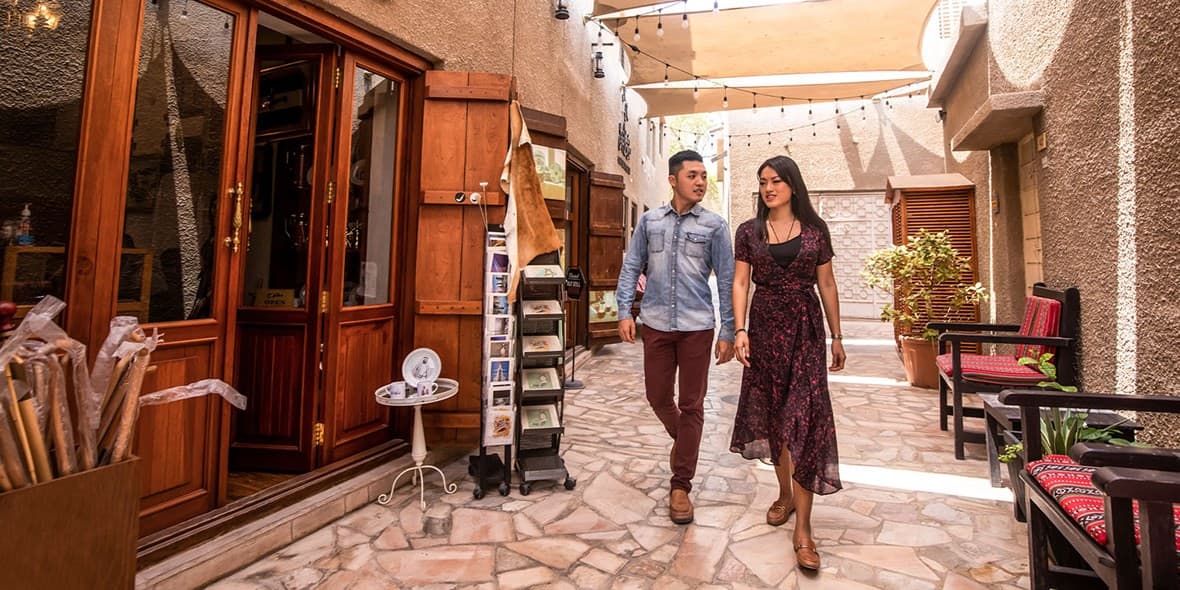 Travel back in time to one of the oldest residential quarters in the city and navigate maze-like alleys in Al Fahidi Historical Neighbourhood, also known as Bastakiya.
Once the residences of merchants who traded at Dubai Creek, the traditional sand-coloured houses have now been transformed to local boutiques, cafés and art galleries. Our favourites include XVA Gallery, which showcases the work of regional artists, and the Arabic Calligraphy House that specialises in everything related to the ancient art form.
In March, this neighbourhood dazzles under the creative light of SIKKA Art Festival. A flagship initiative of Dubai Culture, this weeklong event sees vibrant art installations, live performances and interactive experiences take over the humble homes and low rooftops.
2
Shop at the souks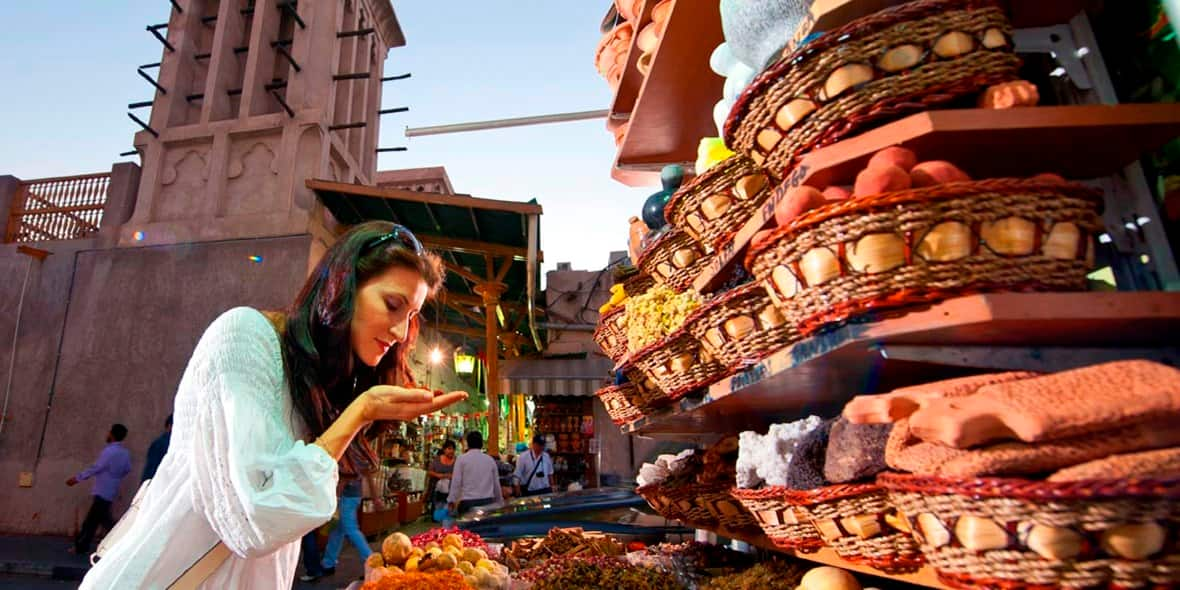 Souk culture is perhaps one of the city's most traditional experiences. One of the highlights is the Spice Souk where visitors can buy rich spices flown in from Iran, Pakistan, India and other parts of the world.
While the Spice Souk has its own distinct fragrance, it can hardly beat the evocative aroma of the Perfume Souk. A well-kept secret, this destination is a go-to for anyone looking for authentic or unrepeatable scents. Here you'll find stall after stall selling oud, a pure oil-based alternate to perfumes, that is integral to local customs and increasingly popular in international perfumery. Treat your olfactory senses to a luxe experience, and consider taking home some bakhoor, or perfume sticks, for yourself and loved ones. 
For more great buys, look out for colourful kaftans and pashmina shawls at the Textile Souk and then pop over to the Gold Souk to browse through a variety of ornaments. Regardless of where you shop, make sure you haggle for the best price.
3
Join a cultural tour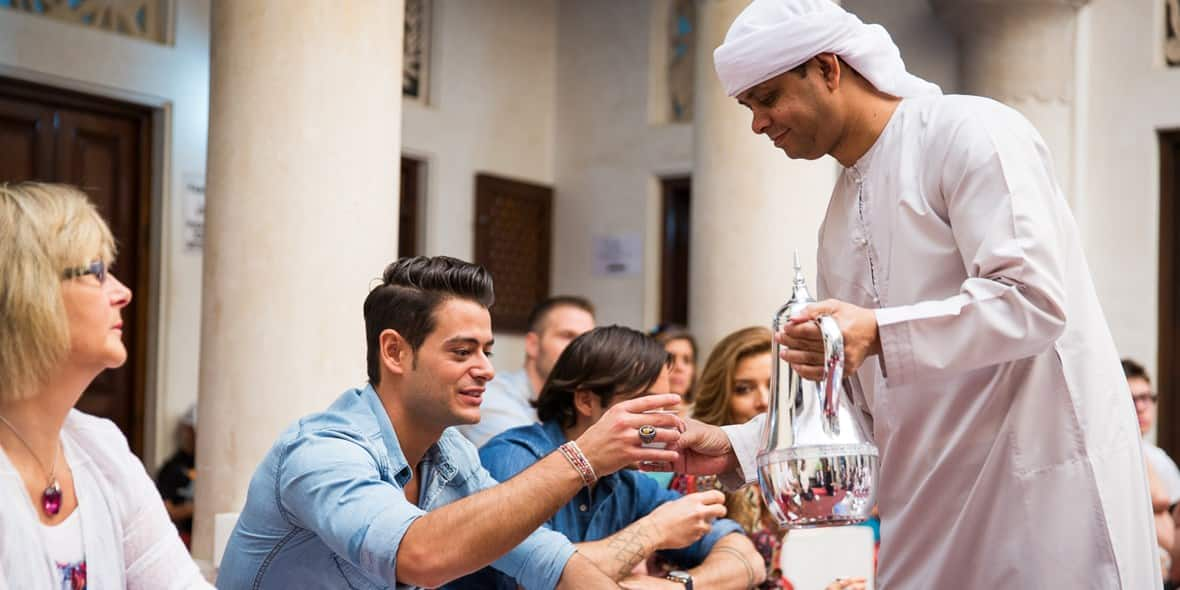 Khadija Behzad, founder and CEO of Emirati tour company called 'Meet the Locals', recommends visitors spend a day at Sheikh Mohammed Centre for Cultural Understanding, which offers a range of heritage-themed tours, such as a guided Creekside walking tour that includes a journey across Dubai Creek aboard a traditional wooden boat, known as an abra. Or you can cross the centuries-old Creek on your own time for just AED2.
4
Eat like a local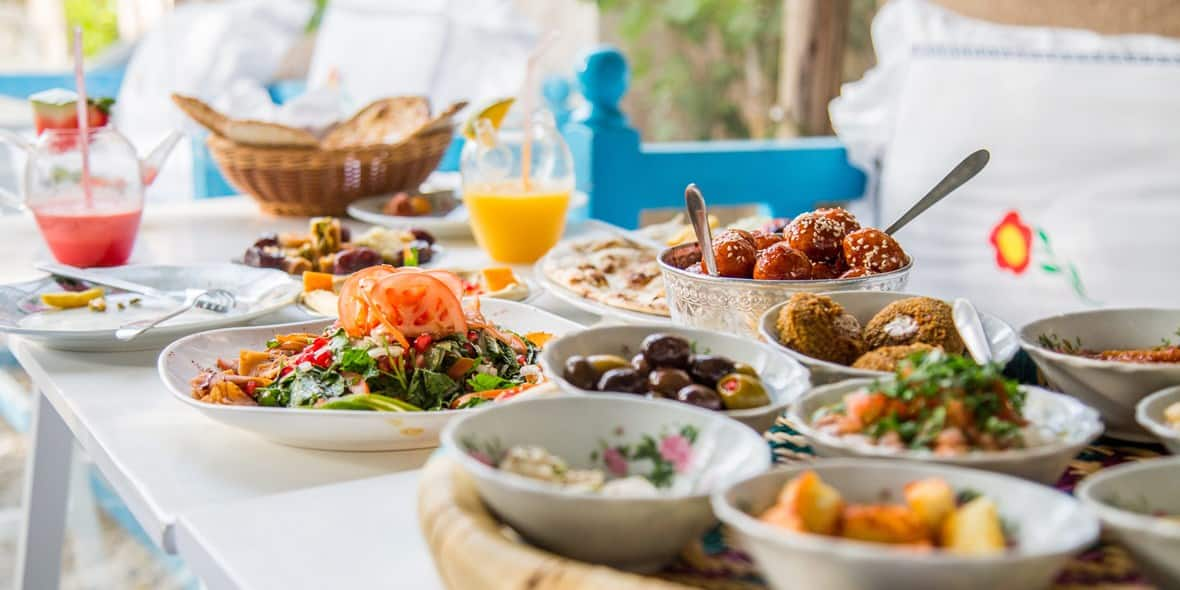 There are plenty of authentic Middle Eastern food experiences on both sides of the Creek to satisfy all palates. Grab an abra and visit the Coffee Museum located in Bastakiya and make sure you try gahwa, signature Arabic coffee, before sitting down for an authentic Emirati lunch or afternoon tea at the Arabian Tea House. Behzad suggests the home-style dining at Al Fanar restaurant in Al Seef for good food and great views of the Creek. 
Lucy Moosa, who works with Travel Counsellors in Dubai, recommends Bayt Al Wakeel restaurant and Al Bait Al Qadeem Emirate Heritage restaurant, as two of the best food spots in Old Dubai. "You must try fatayer, shawarma, mana'eesh, luqaimat, kunafa with a nice cup of karak tea," she says, while highlighting Arabic classics. Other dining gems to try include the Persian restaurant Al Ustad Special Kabab, which is famous for its saffron-infused meat grills, and the Emirati restaurant Local House that specialises in exotic camel meat.
5
Stay a little longer
Why not linger in this part of town at one of the many hotels that exude a sense of local heritage and culture? Circle back round to the boutique XVA Art Hotel in the Al Fahidi Historical Neighbourhood, which offers 14 rooms that are designed with a nod to the architectural and cultural roots of the region.
Otherwise, you can book a stay at the Al Seef Heritage Hotel Dubai, Curio Collection by Hilton at the relatively recent Al Seef development. With traditional architecture and natural colours, the rooms feature woven fabrics, wooden beams and plastered walls, taking you back in time while spoiling you with modern luxuries. 
You can also cross the Creek from here to the Radisson Blu Dubai Deira Creek. Not only is it one of the oldest hotels in town, it also houses an Emirati restaurant, Aseelah, where guests can learn more about authentic, local food with a fine dining twist.