Adventure
Dubai's best hotspots for adventure seekers

Saeed Bintowq
Race car driver
If you're ready to ride, let Emirati racer Saeed Bintowq lead the way to the city's best places to fuel your thirst for adventure.

Saeed Bintowq
Race car driver
If you're ready to ride, let Emirati racer Saeed Bintowq lead the way to the city's best places to fuel your thirst for adventure.
1
Dubai Autodrome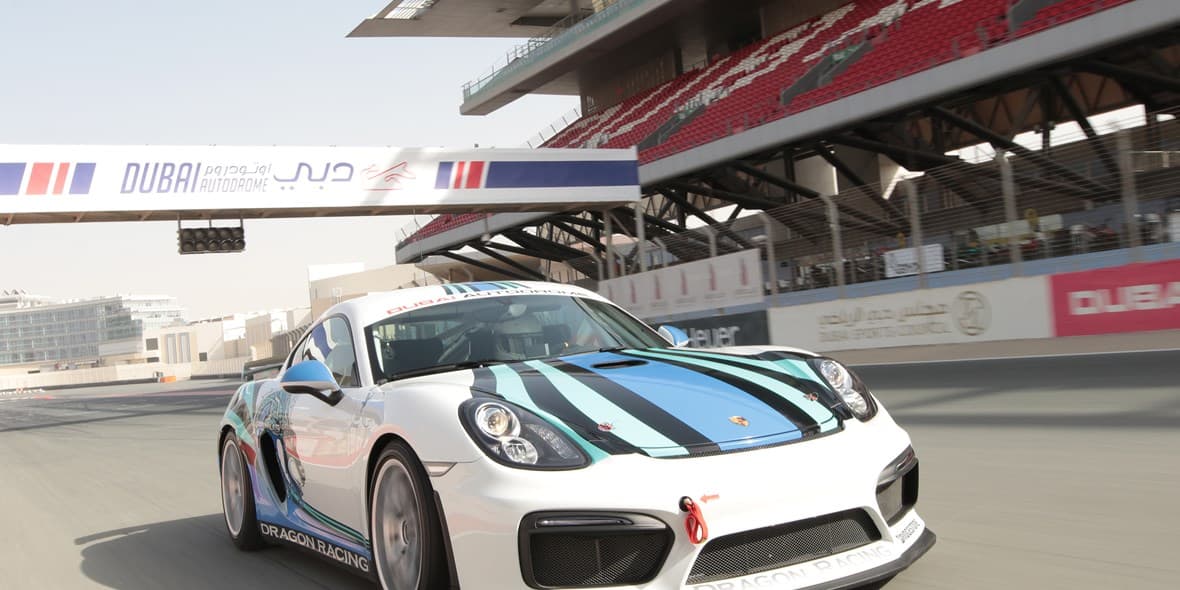 Follow in the tracks of Jenson Button and Kimi Räikkönen by taking a spin around this world-class motorsports circuit. The Dubai Autodrome offers a variety of high-speed experiences in a safe environment. Get behind the wheel of an F1 Jaguar 2000 or take a Ferrari GT for an adrenaline-fuelled spin around the challenging 5.39km course. 
2
Skydive Dubai
A deservedly major player in the skydiving world, Skydive Dubai offers breathtaking experiences for visitors. Beginners can enjoy the sensation of flight in the wind tunnel or take a tandem jump from 13,000ft, while seasoned skydivers might want to try advanced freeflying or wingsuit training. It operates from two locations: one in the heart of Dubai Marina, and another in the desert just outside the city.
3
Hatta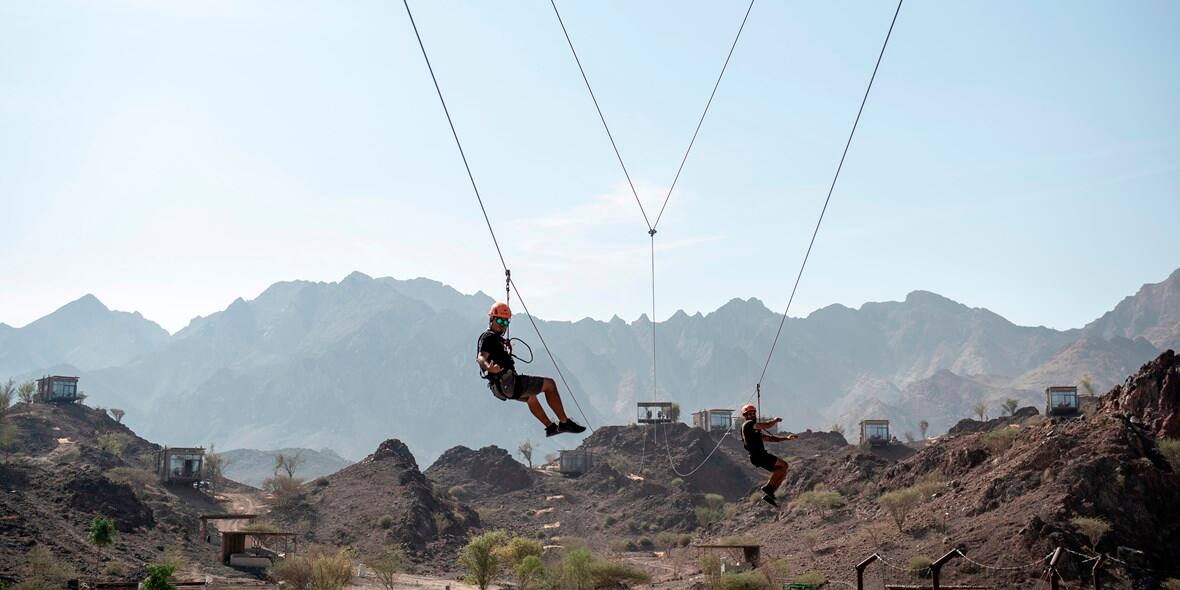 Framed by the beautiful Hajar Mountains, Hatta is a stunning location to embark on some outdoor adventures. Hatta Wadi Hub offers a range of activities including kayaking, mountain biking and hiking. The area has evolved in recent years to become a central hotspot for wanderers and adventure-seekers. If you want to stay overnight, try the idyllic Hatta Sedr Trailers Resort.
4
MX-Academy Dubai
The MX-Academy shares the same location as Skydive Dubai's desert campus and offers a variety of thrilling desert experiences for those looking to rev up the fun. Learn how to ride a dirt bike with the experts, buggy with friends across the dunes or try your hand at the professional motocross track. 
5
Surf House Dubai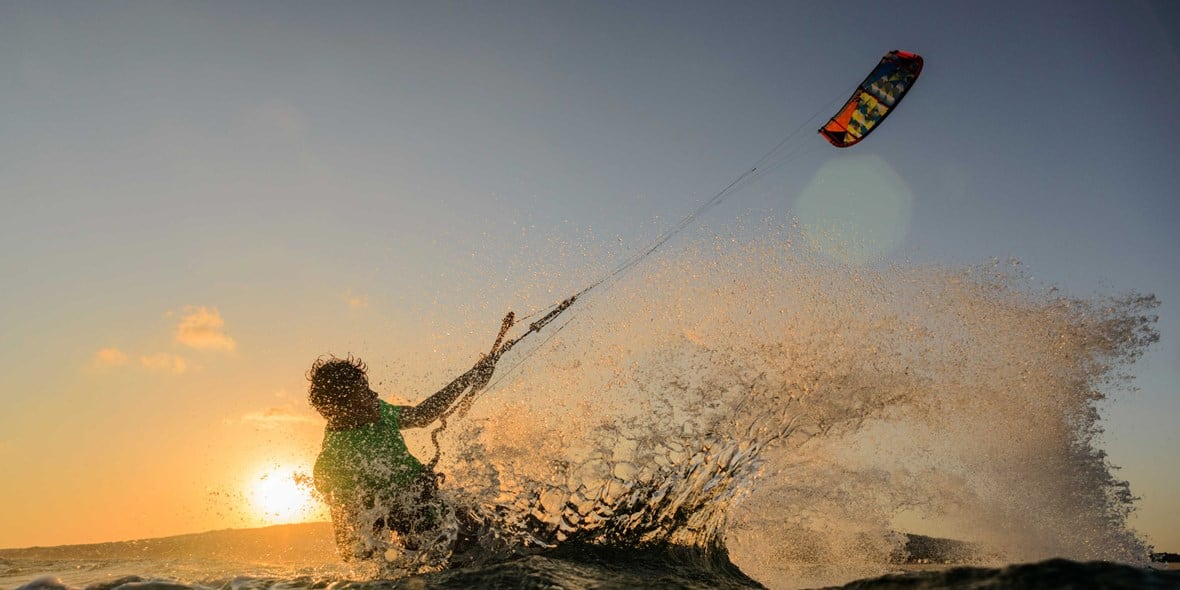 Surf House was formed by a group of friends who shared a passion for surfing, and it soon became the central hotspot for surfing in Dubai. Located just a few metres from the beach, it offers surfboards and stand-up paddleboards for everyone to enjoy. They hold group lessons as well as one-to-one training sessions and, after hitting the waves, you can savour a delicious meal at their Single Fin Café.
6
Searide Dubai
For more extreme watersports, you'll want to try Searide Dubai at Jumeirah 1 Fishing Harbour. They offer jet-ski tours with views of iconic sights like Burj Khalifa and Burj Al Arab. You can also try flyboarding and hoverboarding, where you can experience the unique sensation of surfing while hovering above the pure blue waters of the Arabian Gulf. Other activities include eFoil sessions, boat hire and, for a more sedate adventure, fishing trips.
7
Ski Dubai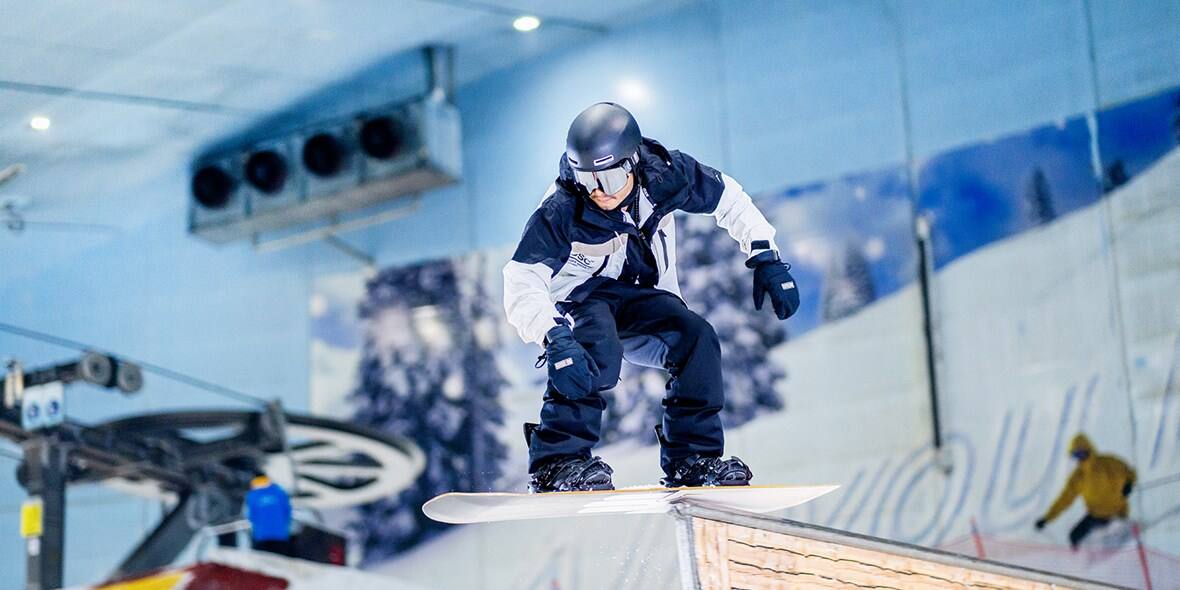 Ever feel like you miss the snow? Don't worry, Ski Dubai has you covered. Located inside Mall of the Emirates, it offers a huge range of snow-related fun. Take a beginner's course on a practice slope or show off your skills on the bigger runs. There's even a 128m-long ice slide for anyone over the age of three, where riders can reach up to 20km/h.
8
XLine Dubai Marina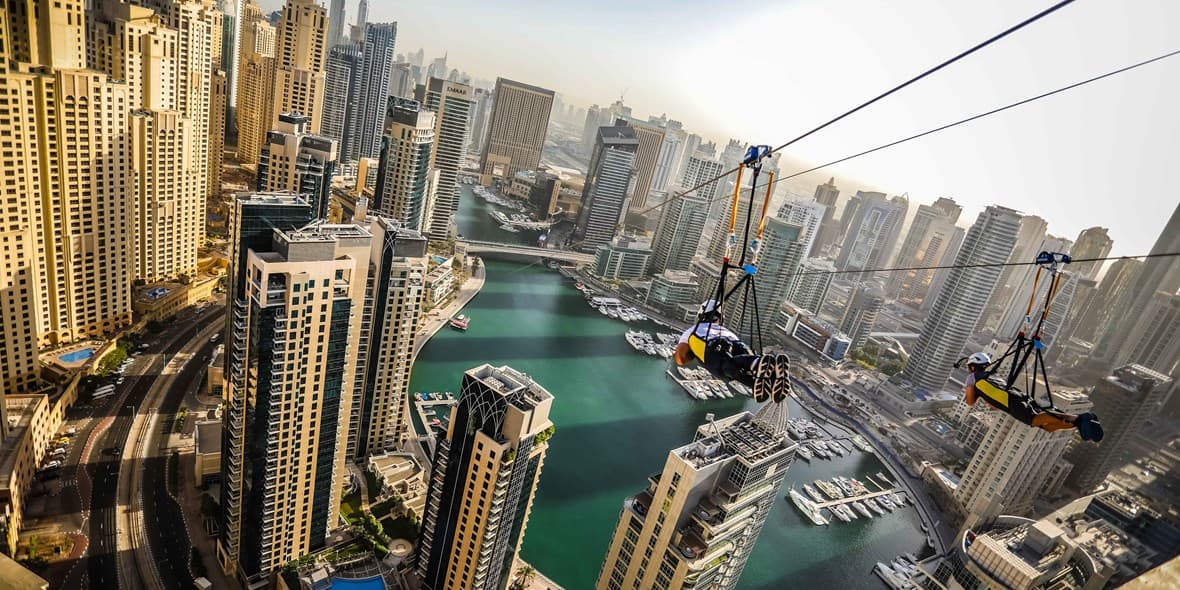 Head to Dubai Marina for a hit of pure adrenaline on XDubai's thrilling XLine. Strap yourself in and harness the fear as you're launched over land and water at speeds of up to 80km/h. It's a great way to appreciate the urbanscapes of the district and, thanks to the attached GoPro, you can capture your slingshot experience in glorious HD.
9
Sandboarding in the desert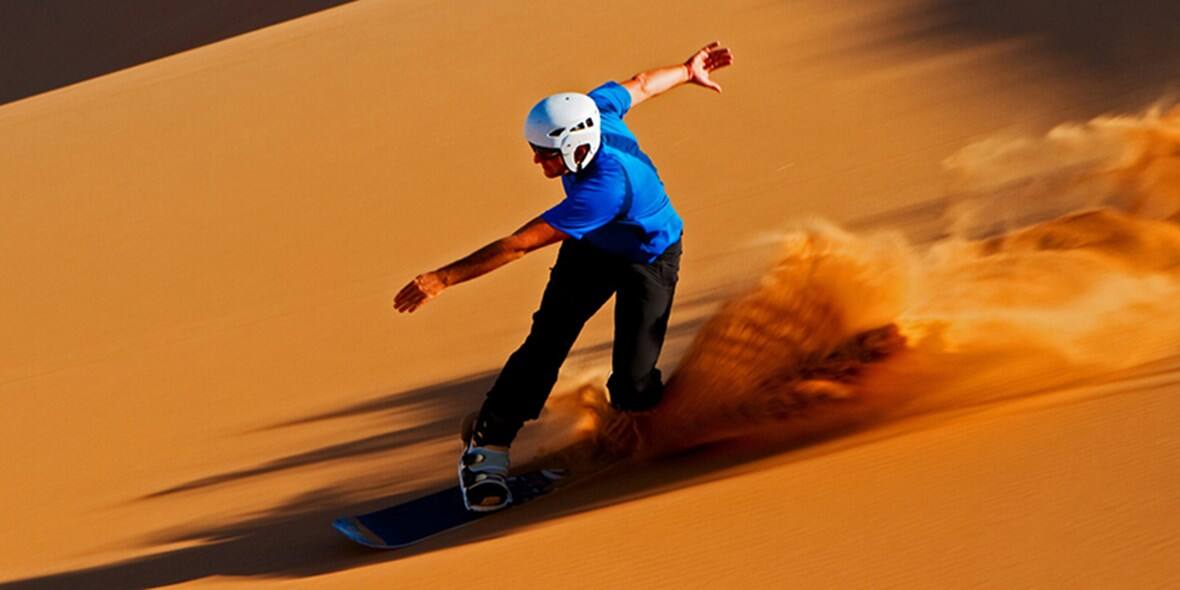 The dramatic deserts that surround the city are a huge draw for sandboarders. For the uninitiated, sandboarding is basically snowboarding – but on sand. No experience is necessary as your instructor will identify an appropriate slope for your level of expertise, from gentle inclines for beginners to 1,000ft high slopes for experienced boarders. A popular spot is the Big Red dune on the way to Hatta. It's a fun, exhilarating activity in a truly epic environment.