Food & Drink
Top 10 delicious Arabian dishes to try
Get a taste of tradition with our essential Arabian food guide. From creamy labneh to irresistible Umm Ali, here are the unmissable local favourites.
Get a taste of tradition with our essential Arabian food guide. From creamy labneh to irresistible Umm Ali, here are the unmissable local favourites.
1. Hummus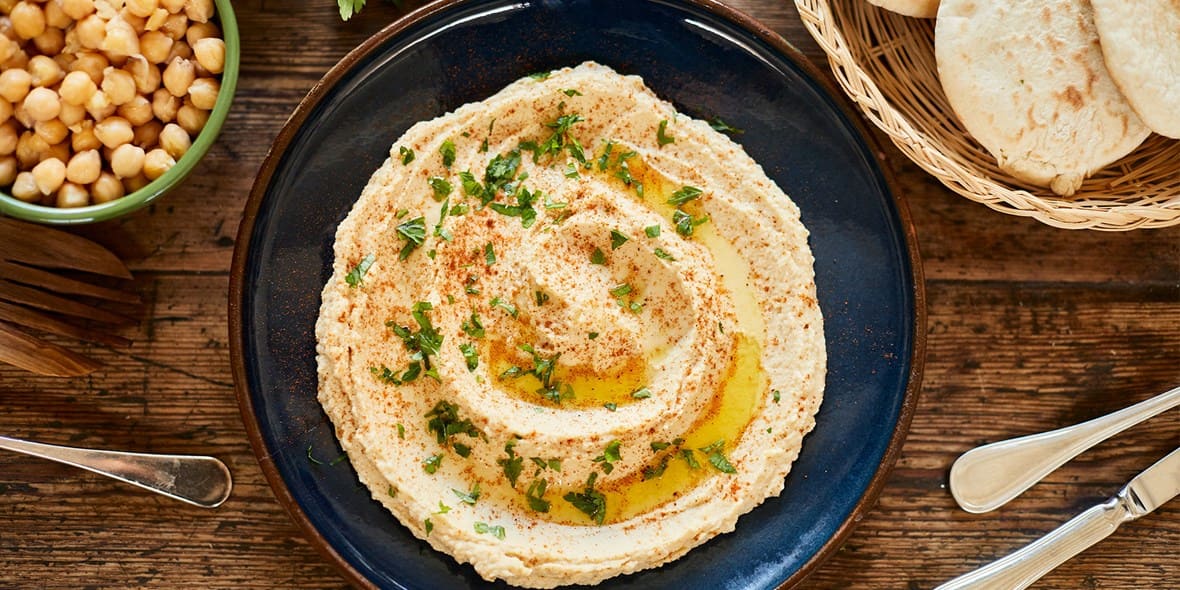 Everyone's preferred dip is also perhaps one of the easiest to prepare, blending chickpeas, sesame tahini paste, olive oil, garlic and lemon juice. Hummus is a staple at almost every Middle Eastern feast, and often served as a starter. Enjoy it with freshly baked khubz (Arabic flatbread), try it as a spread, or as a condiment alongside freshly-grilled kebabs. This multipurpose favourite now comes in a variety of flavours, featuring beetroot, avocado, spices and more, but the original is still our top pick. The Arz Lebanon restaurant presents the authentic version, drizzled with top quality olive oil.
2. Labneh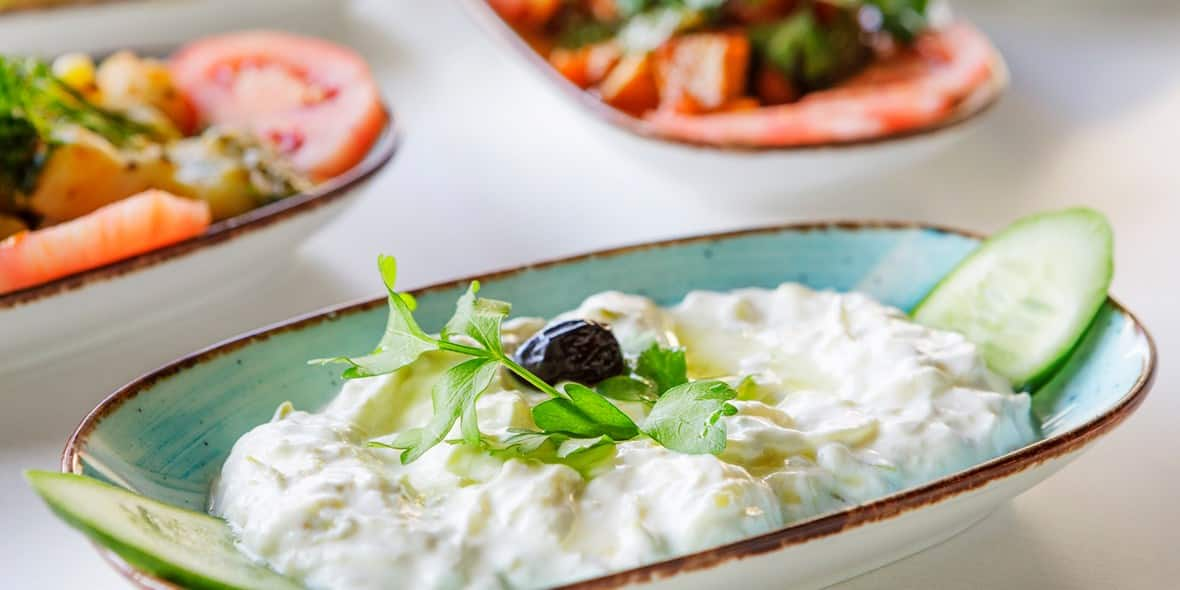 A little labneh – a thick strained yoghurt – is the ideal way to cool down even the most fiery dishes, and is somewhat of a secret sauce for grandmothers across the region. Aside from being a standalone dip, ideal when paired with olive oil and zaatar spice, it is a key ingredient in many Arabic and Emirati dishes. Those with a sweet tooth can also enjoy labneh cheesecake and other desserts spruced up by its flavour across the city.
3. Manakish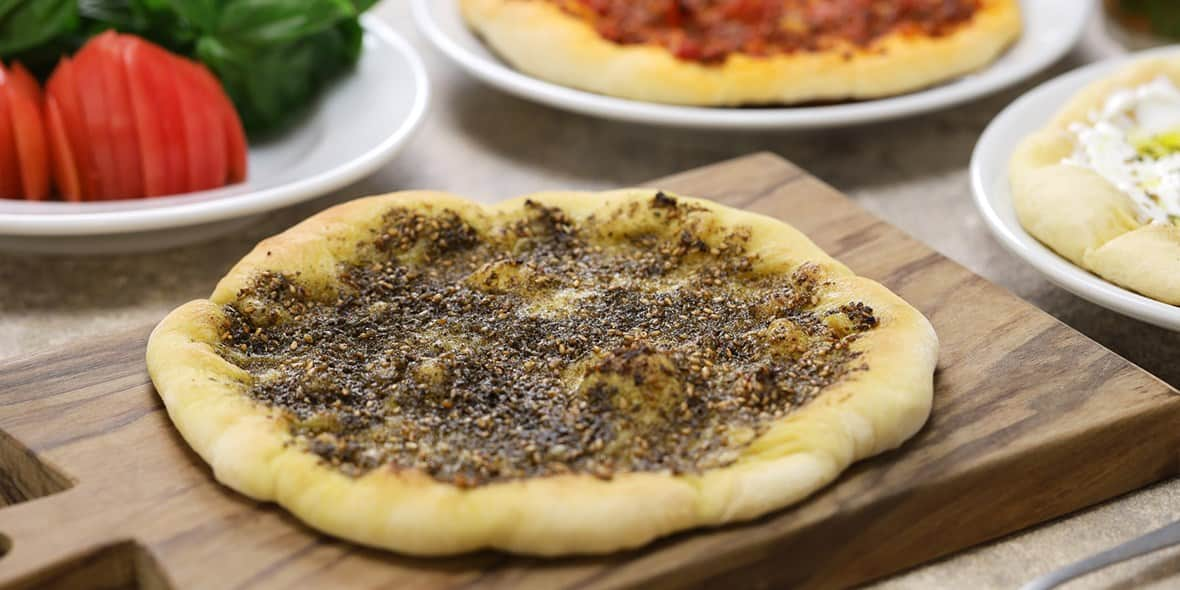 Originally a simple, doughy flatbread, manakish has now evolved into a pizza-like creation with a range of toppings, including favourites such as cheese and spiced minced beef or lamb. At homestyle restaurant Bait Al Maryam you'll have plenty of manakish to choose from, but the crowd-pleasing zaatar version is a must-try. Freshly-baked every day, the dough is topped with a generous helping of the classic blend of herbs and spices including oregano, thyme and sumac.
4. Tabbouleh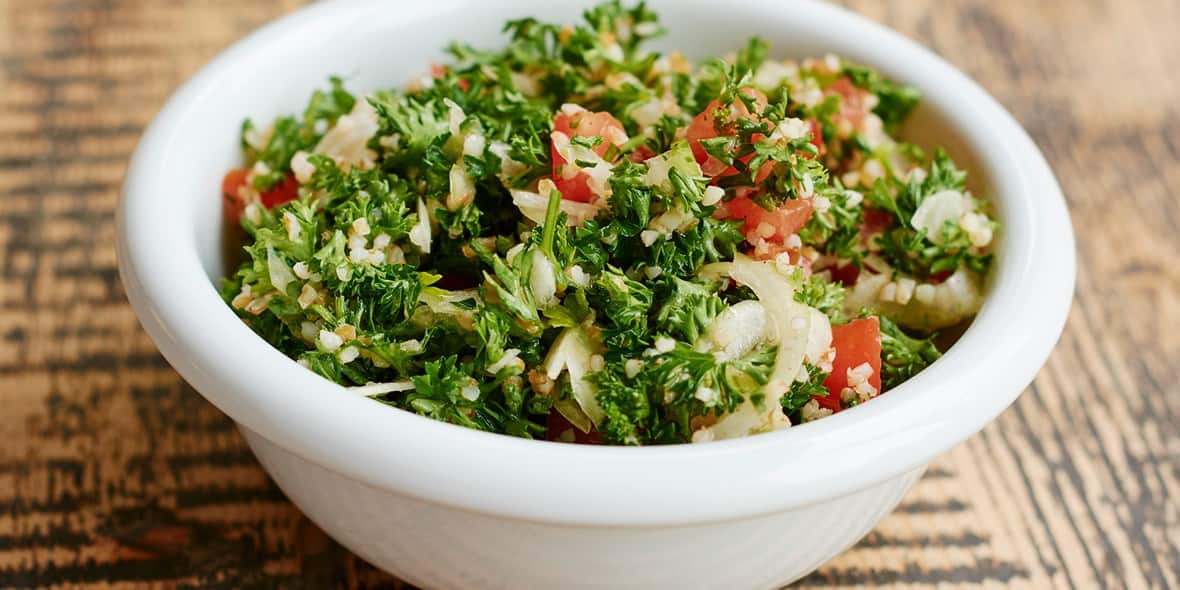 A light option that will sit well with health-conscious visitors, tabbouleh is a Levantine vegetarian salad. It is usually made up of bulgur wheat, mixed in with finely-chopped parsley, tomatoes, onions and fresh, fragrant mint. This tantalising salad usually makes a zesty beginning to a wholesome Arabic feast. Make sure to order it at Aroos Damascus restaurant where the flavours always satisfy.
5. Fattoush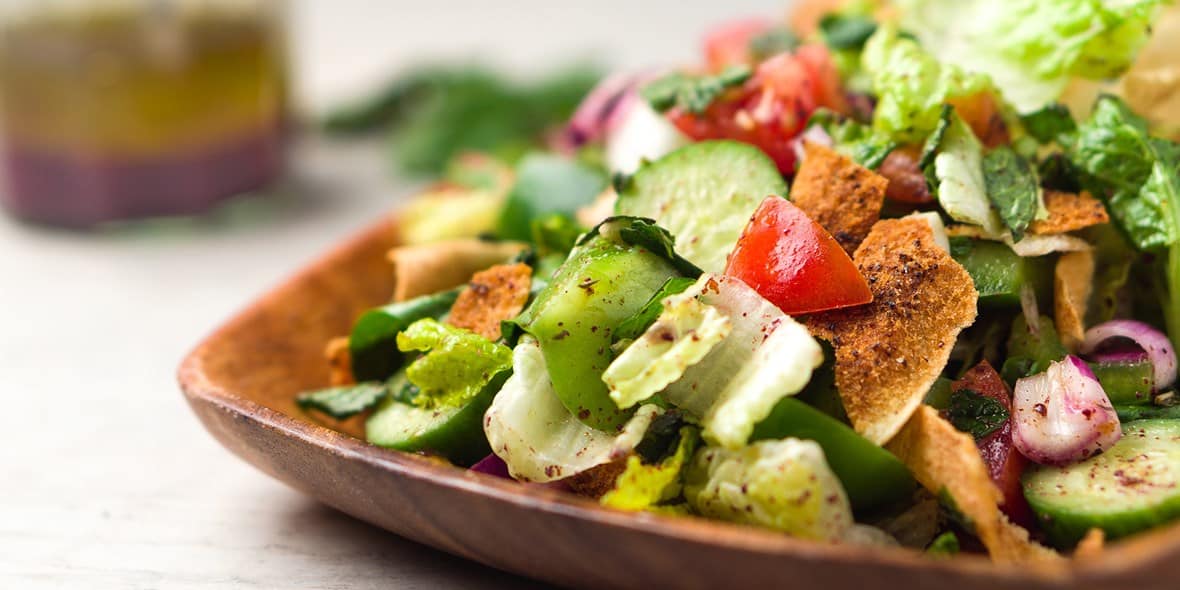 Another vegetarian-friendly option, fattoush is a slightly heartier salad, usually featuring pieces of toasted or fried bread. It's often combined with fresh vegetables such as tomatoes, cucumbers, radish and pomegranate seeds for an added burst of flavour and colour. This filling salad is often savoured as a starter, but is also enjoyed as a main by those looking for a satisfying yet low-calorie treat.
6. Falafel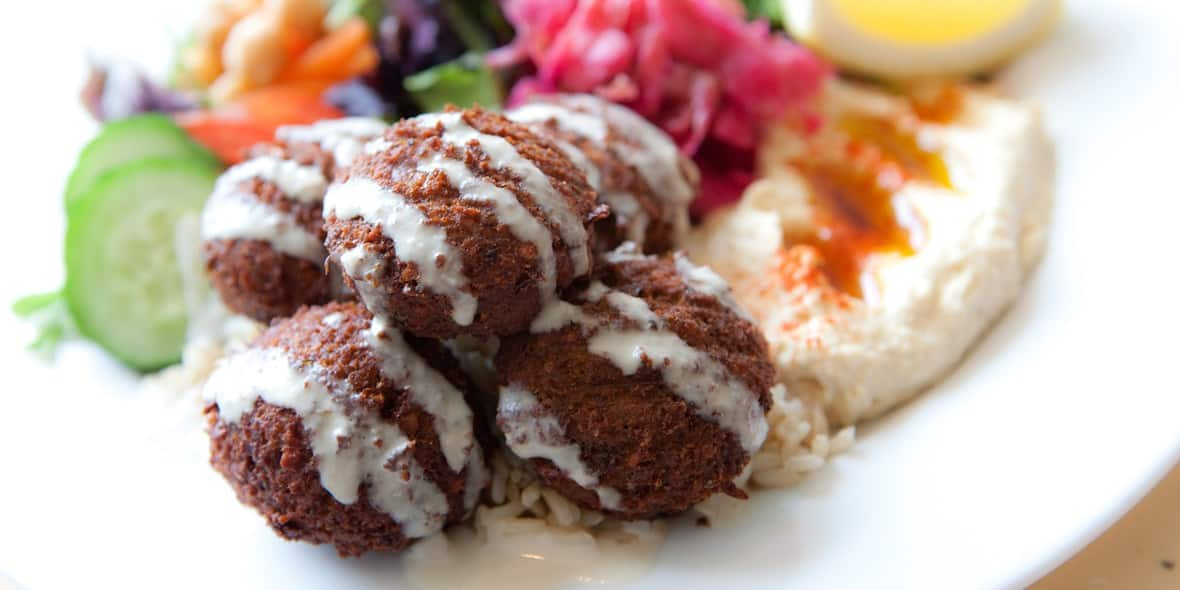 A quintessential anytime snack, falafel is a fried round patty made from ground chickpeas or fava beans, and a medley of subtle spices. The perfect street food for when you are on the go, you can enjoy falafel on its own, dipped in a creamy sesame-based tahini sauce, or stuffed in a pita for a deliciously filling wrap. Sample both at Zaroob, a casual Levant eatery loved by locals. Foodies of all ages fall for its flavour and crumbly texture. 
7. Shish tawook
One of the mainstays of any Middle Eastern table worth its salt is the shish kebab, which can be any kind of meat grilled and served on a skewer. A common version you'll find in Dubai is the shish tawook, a traditional chicken kebab marinated in a special spice mix and cooked in an authentic tandoori oven for a gentle sear. Served with a creamy garlic paste, the grills are truly scrumptious.
8. Shawarma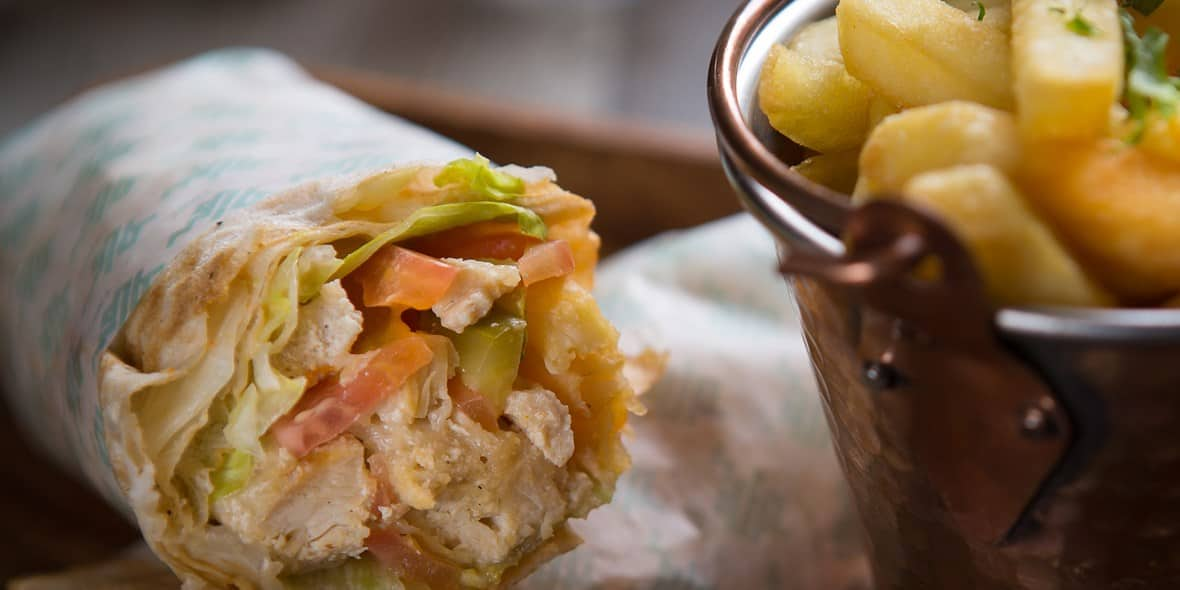 Shawarma has been an all-star bestseller in Dubai for decades. Tender strips of chicken, flavoured with a heady mix of spices, are cooked on a rotating spit. Then, they are rolled into soft pita bread and layered with crunchy lettuce, fries, tahini sauce and garlic paste. One bite and you'll know why shawarmas are among the city's most popular and wallet-friendly dishes. It is a versatile treat as shawarmas also come in juicy lamb and spicy Mexican varieties. Try it at Automatic Restaurant – you won't be disappointed.
9. Umm Ali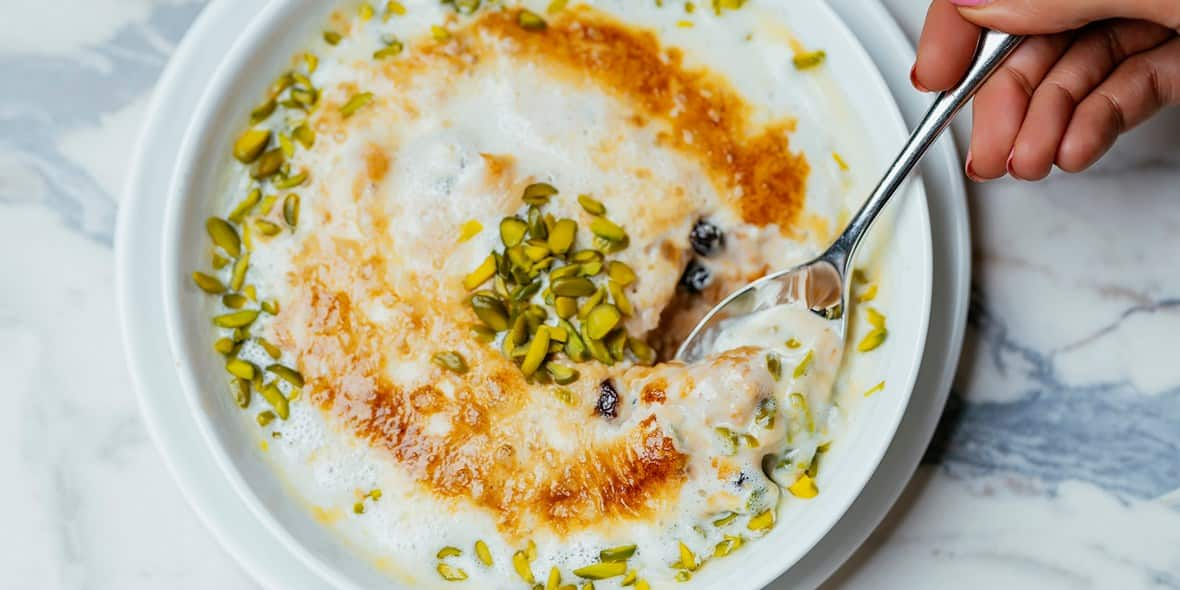 The Arabic version of the classic English bread and butter pudding, a good umm ali is a sweet, rich and extremely creamy dessert. While there are many modern variations, the authentic recipe features nuts and is equally tempting when eaten warm or cold. We recommend the umm ali at Karam Beirut but this dessert can be found everywhere in the city, from hotel buffets to street-side stalls.
10. Kunafa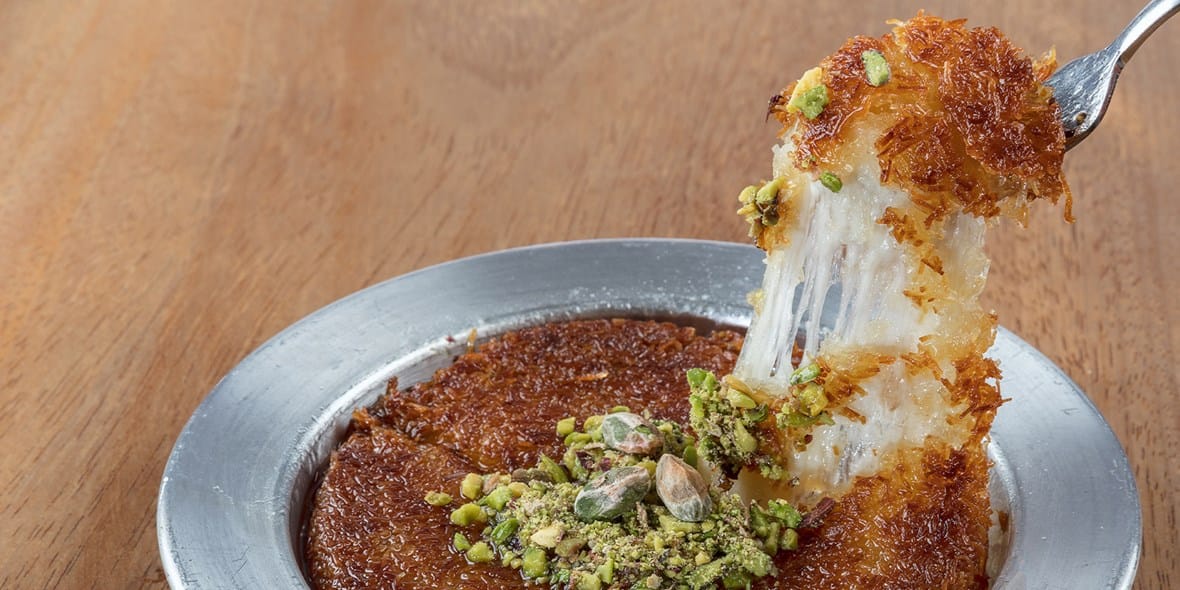 Cheese in desserts is nothing new, but whole blocks of salty, gooey cheese are not very often found in puddings – kunafa is the exception. As strange as it sounds, the combination of a super-sweet syrup, savoury centre and nutty topping just works! Drizzle some extra syrup for a sugar rush, or skip it to better appreciate the soft, subtle taste of this regional speciality.