Arts & Culture
11 arts and culture districts to find inspiration in Dubai
Butheina Kazim
Film curator
There's more to Dubai than meets the eye. Film curator Butheina Kazim rounds up the city's more unconventional districts and hotspots that serve up a slice of community life.
Butheina Kazim
Film curator
There's more to Dubai than meets the eye. Film curator Butheina Kazim rounds up the city's more unconventional districts and hotspots that serve up a slice of community life.
1
Art, music and expression at Al Quoz
Al Quoz's industrial area forms a striking hub for the contemporary arts and culture scene in Dubai. Here, a network of entrepreneurial artists and creatives have taken over a collection of warehouses and industrial spaces, filling them with galleries, studios, performance spaces and cafes. At its heart is Alserkal Avenue, a large warehouse complex that operates as a socially responsible cultural enterprise and provides space for a wealth of cultural and artistic ventures. Our independent arthouse cinema, Cinema Akil, is based here. Since 2014, we've been showcasing international films to UAE audiences and hosting pop-ups and festivals.
2
Heritage and culture at Al Fahidi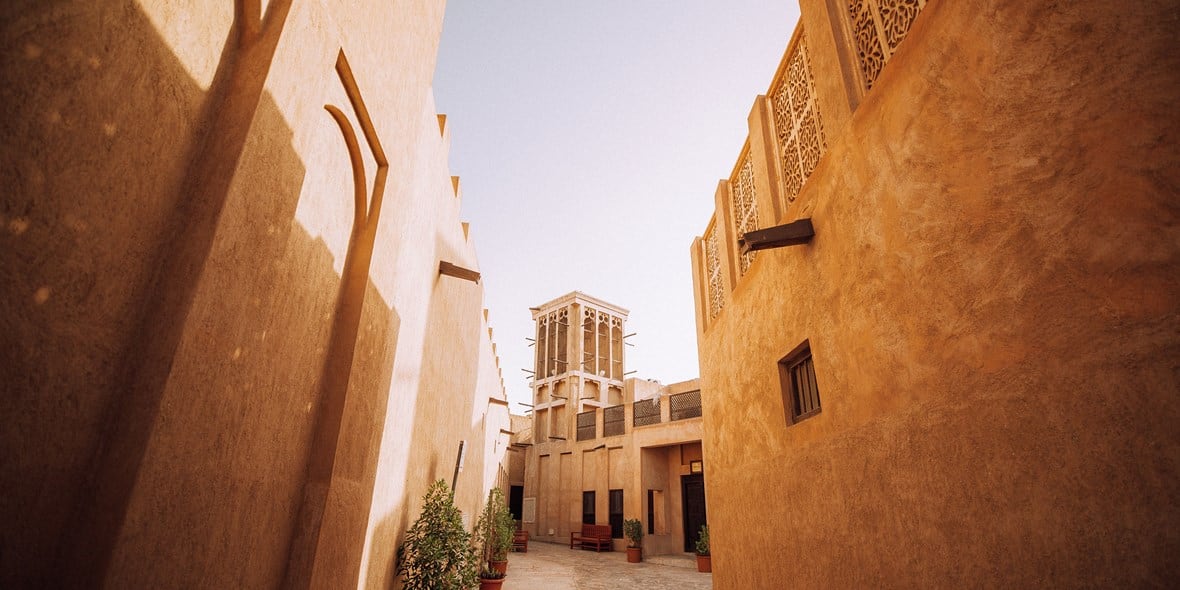 The Al Fahidi Historical Neighbourhood offers a window into Dubai as it was before modernisation. As well as its rich architectural heritage and beautiful creekside location, it's home to some unique cultural sights. The XVA Gallery has a stunning collection of artwork from the Arab world and Iran, and hosts regular exhibitions and art fairs. Its cafe is a real hidden gem, described by chef Gordon Ramsay as his favourite in Dubai! Nearby, the Coffee Museum will give you an insight into various regional coffee-making practices, including the local Arabic style. And no visit to this historic neighbourhood would be complete without calling into Al Ustad Special Kebab house – a much-loved culinary institution in Dubai.
4
Nature's retreat at Al Qudra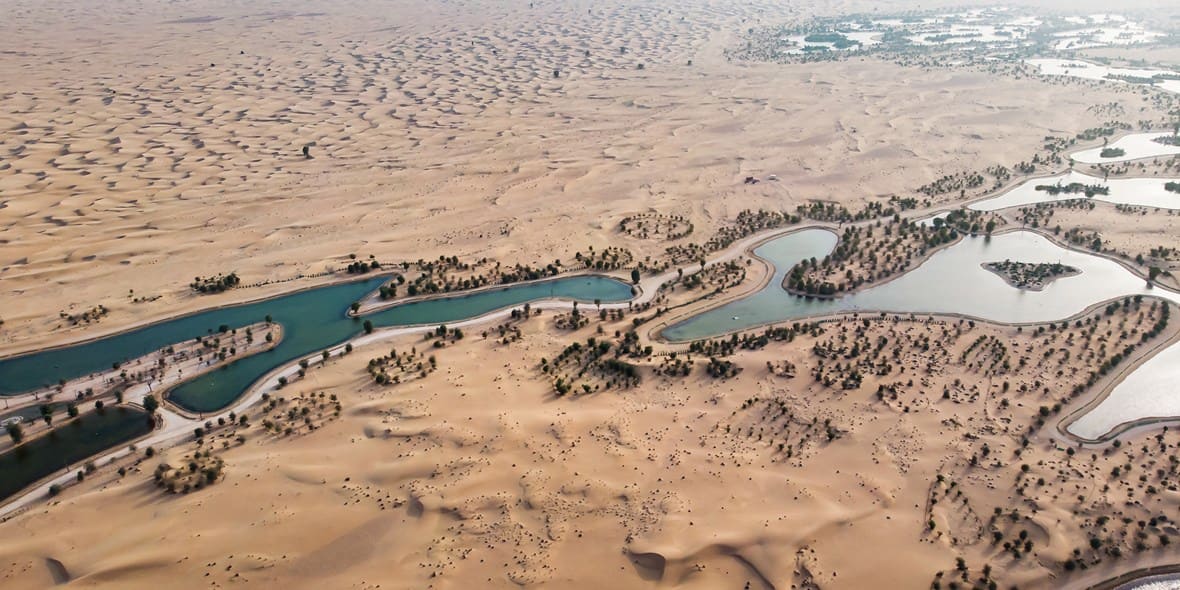 Escape the bustle of the city with a visit to the breathtaking Al Qudra Lakes. These manmade lakes in the Saih Al Salam desert are only a short drive from the city, but the contrast is stunning. It's a birdwatcher's paradise – hundreds of species of migratory and rare birds visit the lakes throughout the year, and there are special observation towers for serious enthusiasts. More casual visitors may want to simply soak up the setting and peaceful ambience. It's a particularly beautiful spot for a sunset picnic – watch the sun sink into the dunes as the water laps at your feet.
5
Bag a bargain in Satwa
This thriving neighbourhood is a fun place to stroll around and soak up the ambience of its bustling streets. Home to a large community of expats from Southeast Asia, Al Satwa is well known for its textile stores and exotic cuisine. Visit Nujood Sweets to pick up some mouth-watering Pakistani desserts or experience a full menu from the subcontinent at Ravi Restaurant. If you're looking to shop, Deepak's Textiles is one of the oldest textile stores in Dubai and has a dizzying range of fabrics for you to browse. Likewise, check out Al Fida or Regal Fabrics for all your haberdashery and crafting needs.
7
Sample delicious bites across JLT
This impressive development consists of 80 towers built alongside three artificial lakes. It's very popular with Dubai's expat community and is bursting with stylish lounges and restaurants. Sample some classic Greek cuisine at Mythos Kouzina & Grill – a taverna-style eatery with white-washed walls tucked away in the Armada BlueBay Hotel. The hotel is also home to Nola Eatery and Social House, a lively New Orleans-themed lounge with live music nights and a fiery Cajun grill.
8
Cruise along Dubai's superhighway
Undoubtedly one of the most impressive spectacles in Dubai is the mighty Sheikh Zayed Road. It's a remarkable road, lined with breathtakingly tall skyscrapers – including the world's largest building, the Burj Khalifa. But one of the first skyscrapers to appear here was the Sheikh Rashid Tower in 1979, which has since been extended and renamed the Dubai World Trade Centre. This huge, purpose-built complex now hosts major international conferences, exhibitions and events. Feeling hungry? Visit Bento-Ya on Sheikh Zayed Road – this cosy, unpretentious restaurant serves authentic Japanese cuisine and is a favourite with the local Japanese expat community.
9
History and heart at Al Mina
The Etihad Museum in Al Mina documents the rich history of the UAE in a series of interactive exhibitions and displays. Formerly known as the Union House, this is where the emirate's founding fathers signed the official declaration that formed the UAE in 1971. A short walk from the museum and you'll find the Drydocks, the largest dry dock in the Arabian Gulf. Marvel at the sheer scale of the ships here, and the giant floating crane that hoists them out of the water. Stop in at nearby Manna Land to refuel with some delicious Korean BBQ, or try Truck Adda for Pakistani delicacies. For the perfect shawarma, I highly recommend a visit to the popular Al Mallah restaurant on the 2nd of December Street.
10
Spend a day at the city's parks
Dubai is blessed with a substantial amount of green space for recreation and relaxation. Safa Park is a haven of nature and tranquility, located just off the bustling Sheikh Zayed Road. You can rent a bike to ride through the gardens, or simply enjoy a picnic surrounded by a sea of greenery. Alternatively, Zabeel Park covers over 117 acres and contains the architectural landmark the Dubai Frame – an enormous structure that literally frames iconic views of old and new Dubai. Runners may want to try a lap or two of the running track in Al Quoz Park, which circles a huge pond filled with wading birds.