Health & Fitness
Picture-perfect yoga in Dubai
Take a break from your routine with an invigorating yoga session in Dubai.
Take a break from your routine with an invigorating yoga session in Dubai.
1
Garden zen at SEVA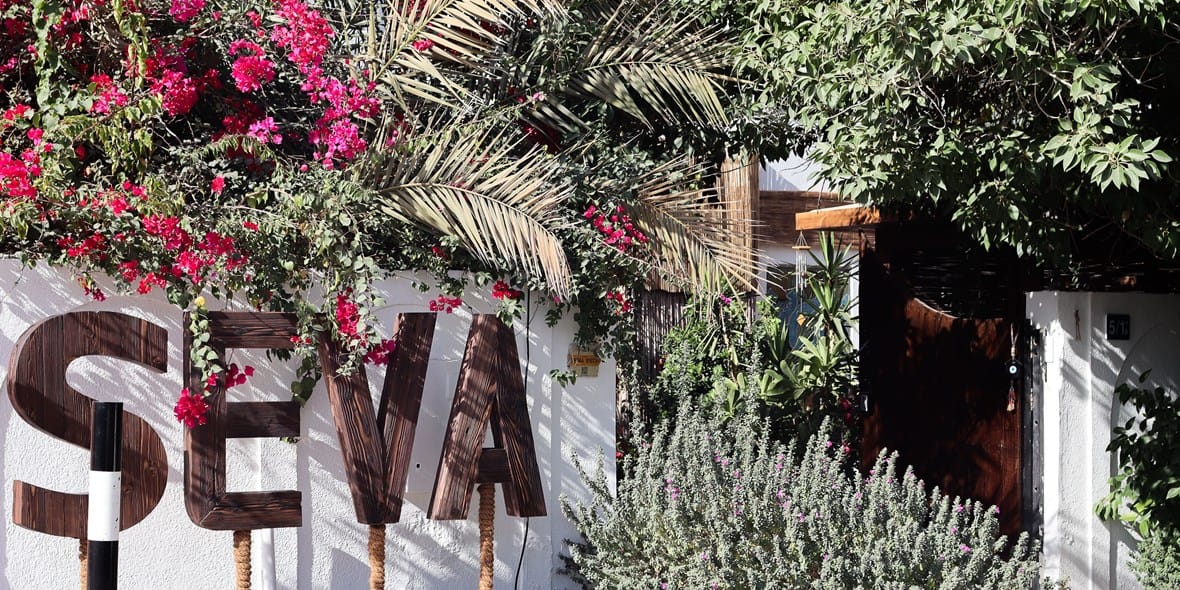 Set in a beautiful garden courtyard, this wellbeing centre has a wide variety of yoga styles on offer, plus meditation classes. The centre regularly hosts holistic events such as a Tibetan eye reading, bio-magnetic therapy and tsa lung healing – call ahead to find out what's on their calendar. After your session, nourish yourself with vegan delights at the onsite café, which is as serene as SEVA's meditative sessions themselves.
2
Immersive yoga at Infinity des Lumières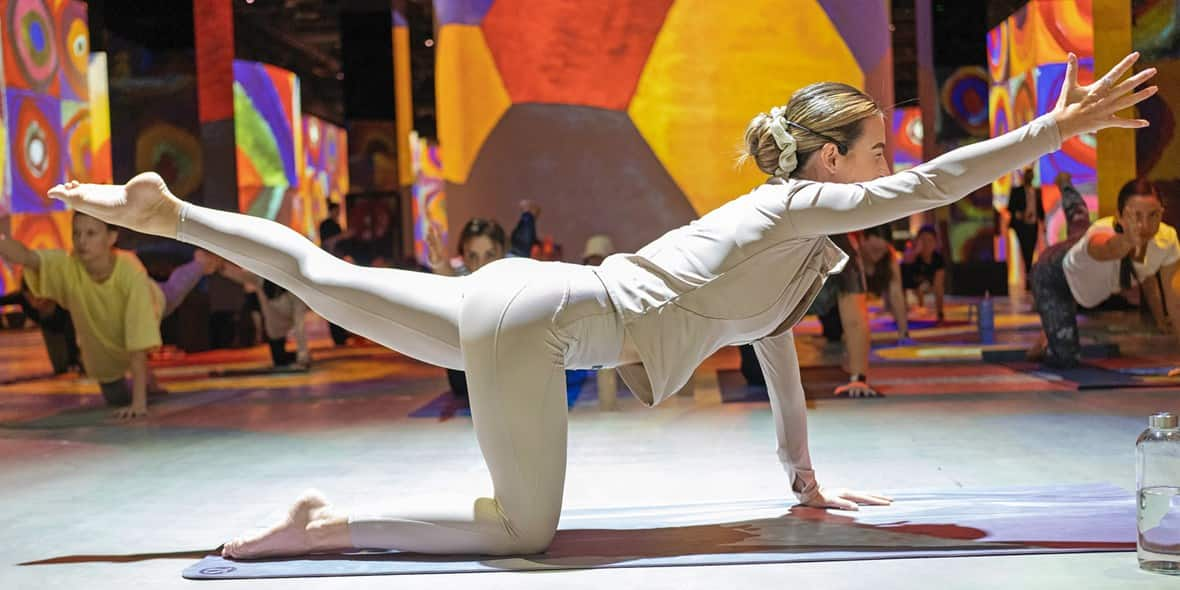 Sign up for a weekly yoga class at Infinity des Lumières. The digital art venue hosts regular wellbeing sessions led by the Core Direction team, allowing you to unwind in a unique setting surrounded by exceptional visuals. Work through different poses that aim to awaken your mind, body and soul, and feel rejuvenated after 60 minutes of yogic exercises.
3
Underwater yoga at The Lost Chambers Aquarium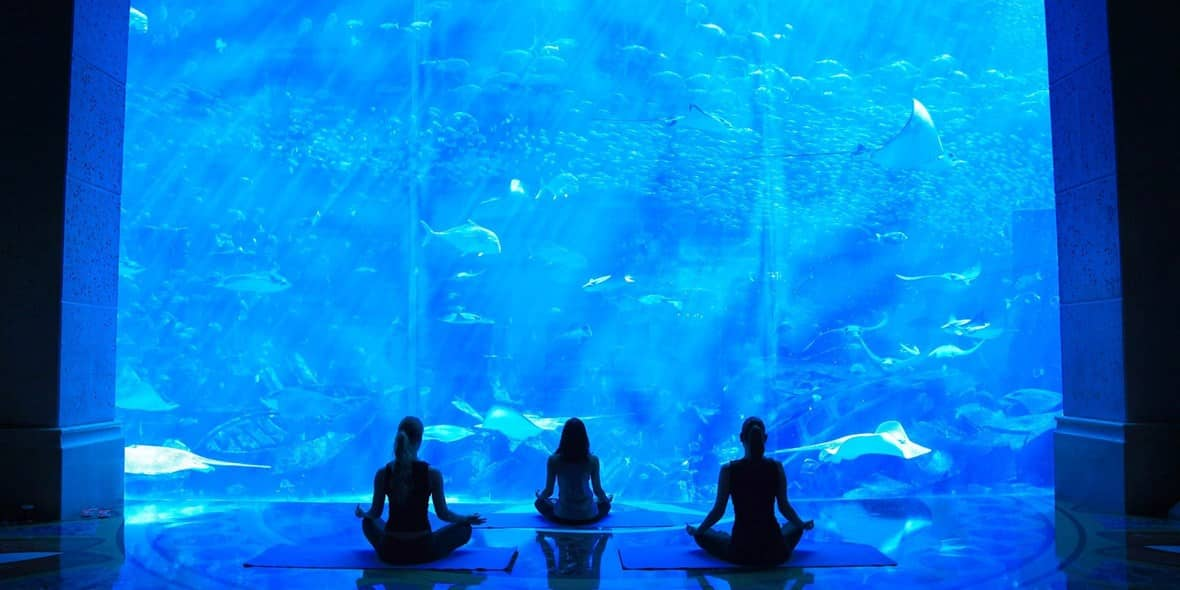 For an unforgettable experience, don't miss the underwater yoga class at The Lost Chambers in Atlantis, The Palm. This unusual session lasts for an hour, with hatha yoga instructors leading you into a zen flow, as some of nature's most stunning aquatic creations glide by. Classes are held every Saturday and Sunday from 8-9am, but spaces are limited so reserve in advance.
4
Sky-high yoga at The View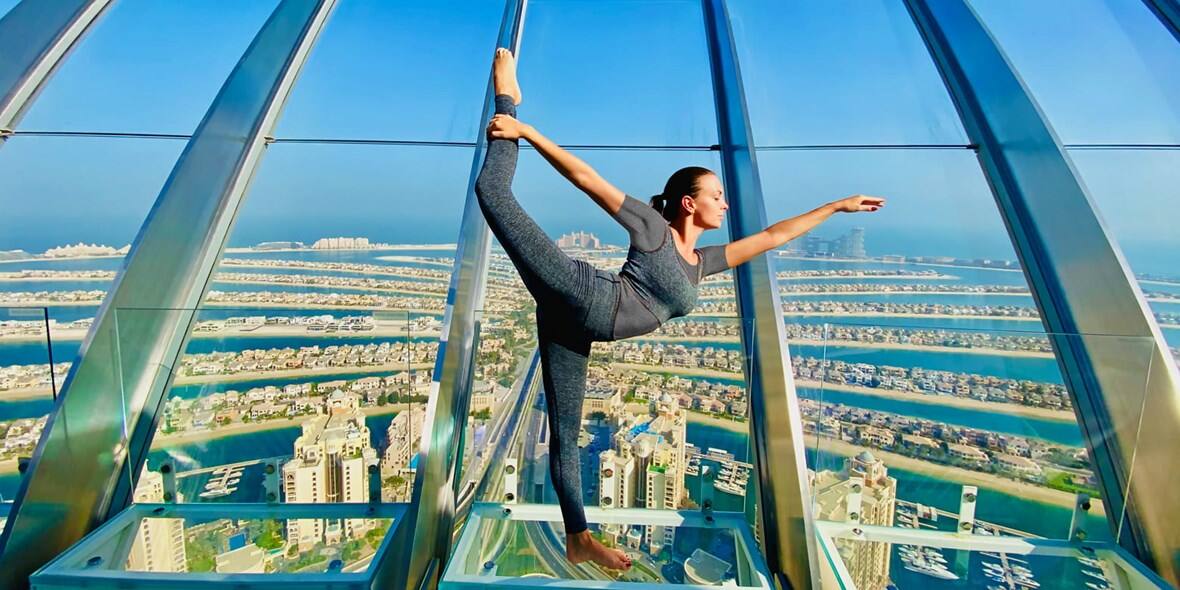 Reach new heights with this class on the 52nd floor of The Palm Tower. The View at The Palm, a 360-degree observation deck, hosts a yoga class led by expert practitioners from Core Direction. Take in the unparalleled views as you stretch out and perfect your poses with this hour-long session. Participants must bring their mats and towels.
5
Be one with nature at The Green Planet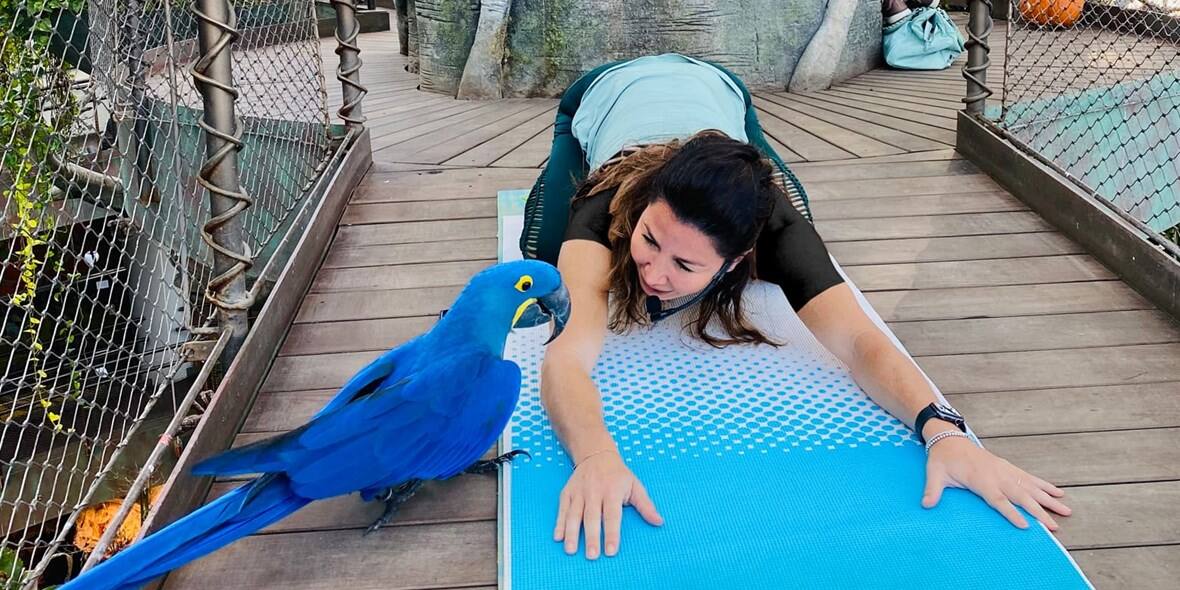 Meditate and practise your poses with an audience of more than 3,000 species of plants and animals at The Green Planet, Dubai's indoor rainforest. At this session, in the canopy of a manmade oasis, the instructors of Core Direction will guide you through a relaxing class that's suitable for practitioners of all abilities. Whether you're a beginner or an expert, you can be sure of finding your zen while surrounded by the vibrant colours of parrots and toucans.
6
Sunset yoga at Jumeirah Al Qasr