Health & Fitness
Picture-perfect yoga in Dubai
Take a break from your routine with an invigorating yoga session in Dubai.
Take a break from your routine with an invigorating yoga session in Dubai.
2
Desert thrills at Lifestyle Yoga
Take a break from city bustle with Lifestyle Yoga's overnight desert yoga experience. Disconnect from the world, as you journey into the heart of the Arabian desert, with like-minded yoga-lovers. This overnight retreat is filled with meditation sessions, campfires and oodles of fun. Prices include transport to-and-from the campsite, meals and accommodation. Check their website www.lifestyleyogadubai.com for the latest updates.
3
Underwater yoga at The Lost Chambers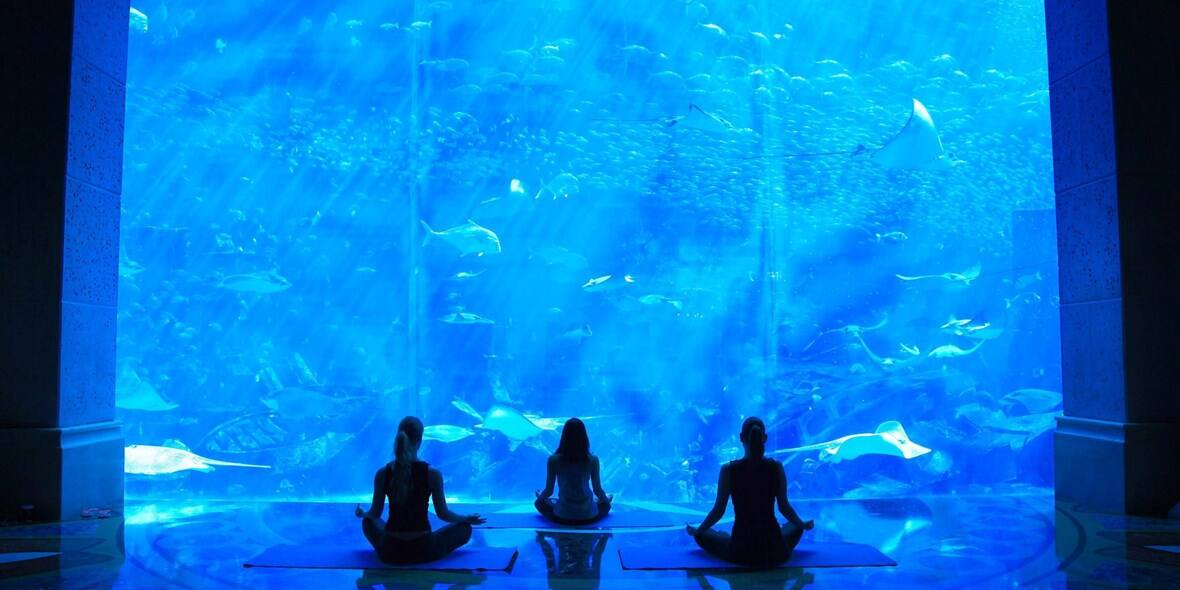 4
Sky-high yoga at The View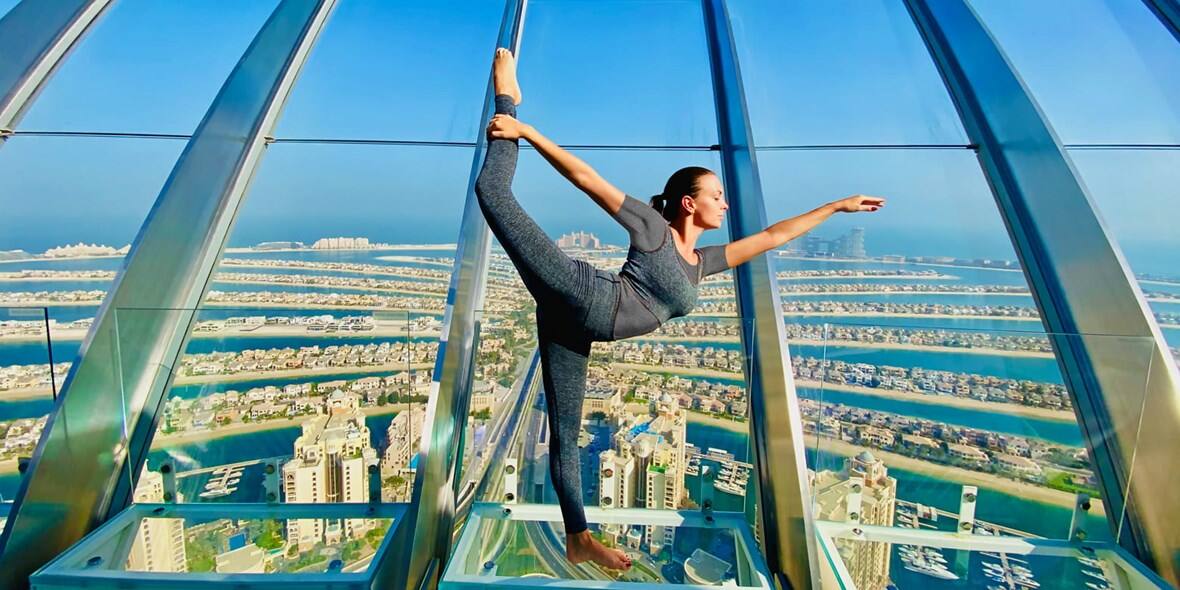 Reach new heights with this class on the 52nd floor of The Palm Tower. The View at The Palm, a 360-degree observation deck, is now hosting a weekly yoga class led by expert practitioners from Core Direction. Take in the unparalleled views as you stretch out and perfect your poses with this hour-long vinyasa yoga class, every Tuesday and Friday morning. Participants must bring their own mat and towel, and wear a mask at all times when not on their mat.
5
Be one with nature at The Green Planet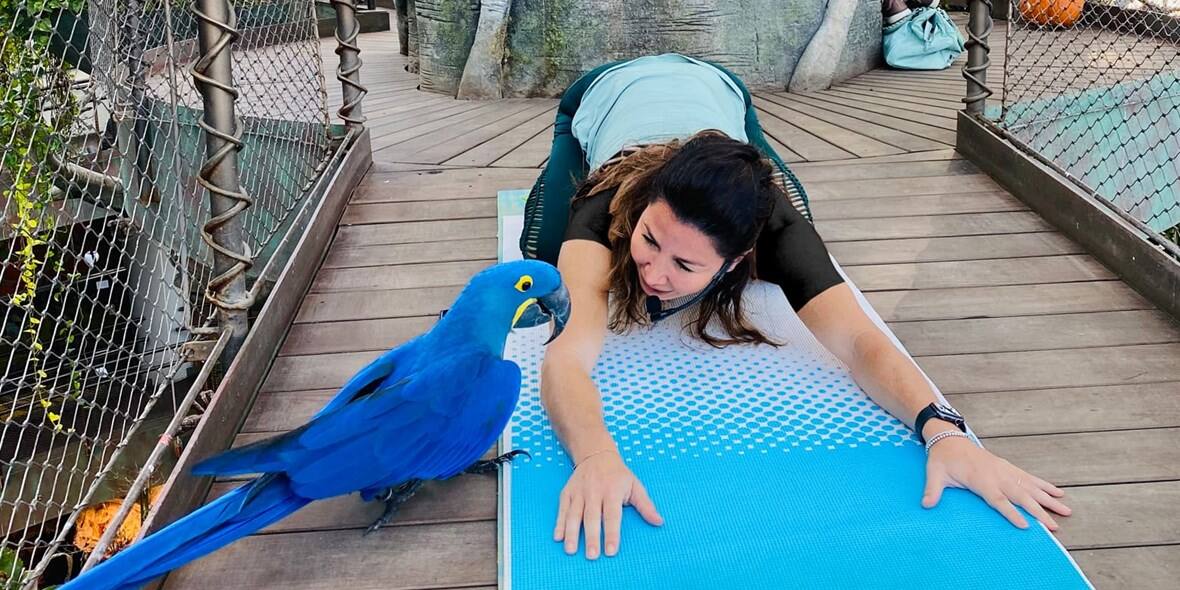 6
Sunset Yoga at Jumeirah Al Qasr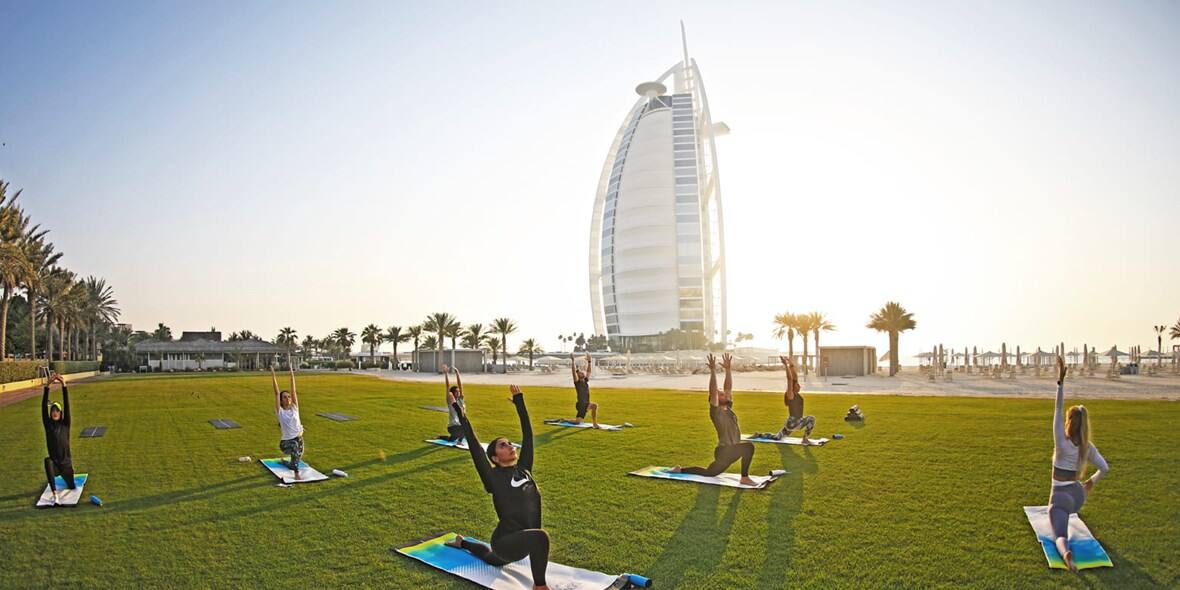 With an incredible beach backdrop, sunset yoga at the Talise Spa Al Qasr is a unique escape for all yogis. End the day on a relaxed note with unparalleled views of both the Arabian Gulf and the
Burj Al Arab
, as you watch the sky transform into a blaze of pink and orange. All levels are welcome, as the instructors are friendly and helpful, working to build your strength in body and mind, and teach you new poses and techniques.