Entertainment
Top thrilling waterpark rides in Dubai
Dubai is famous for its waterparks, which offer everything from the highest drops in the world to shark-filled adventures.
Dubai is famous for its waterparks, which offer everything from the highest drops in the world to shark-filled adventures.
Poseidon's Revenge at Aquaventure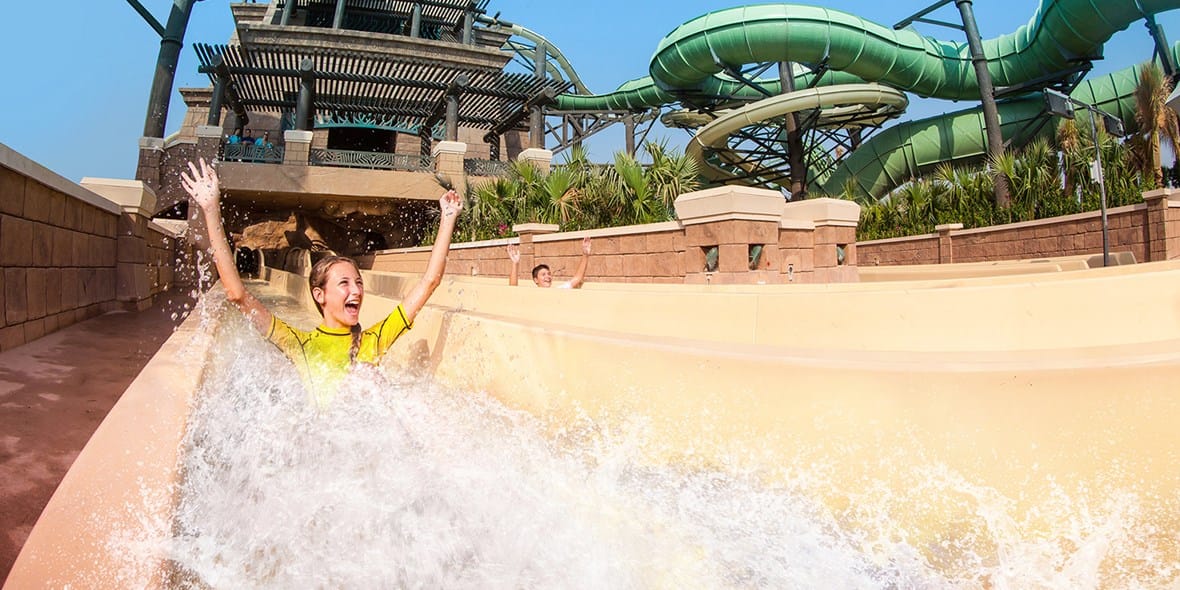 Poseidon's Revenge at 
Aquaventure Waterpark
 in Palm Jumeirah is also known as the 'most frightening waterslide in the Middle East'. Standing on a transparent trapdoor, the adrenaline builds to a nervous crescendo as you await the sudden plunge down 116m of twisting, spiralling tubes, which includes a complete 360-degree loop. It's one for the bravehearts.
Leap of Faith at Aquaventure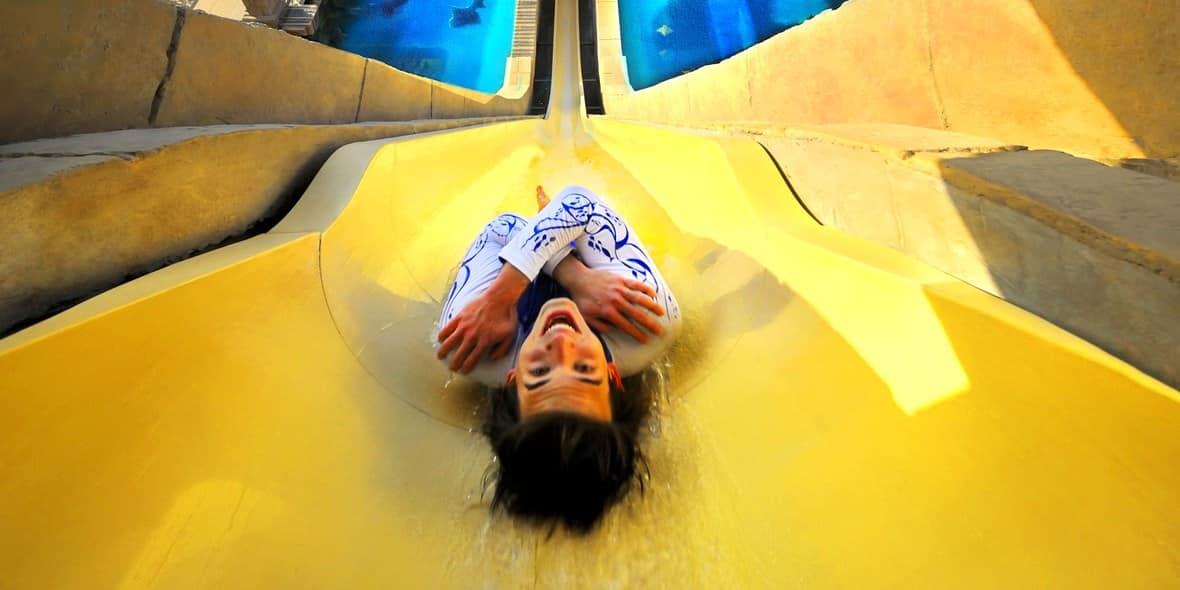 Leap of Faith is Aquaventure's signature waterslide, and regulars will know why. What it gives up in length, it more than makes up for in epic thrills. Starting with a near-vertical drop from almost 30m, brave riders speed down a tunnel that pierces through a shark- and stingray-filled lagoon. A truly wild ride that will see you get up close to the sea's greatest predators.
Wave Rider at Legoland Water Park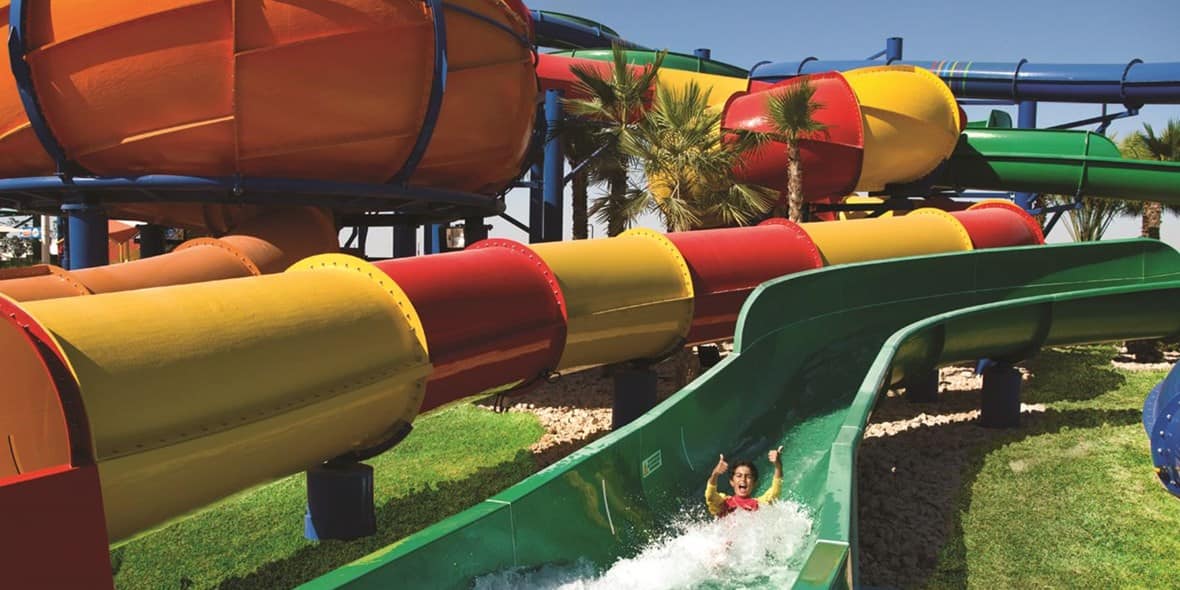 Legoland Water Park at
Dubai Parks and Resorts
 is specifically designed for children between the ages of two and 12 years old, and Wave Rider is a great way for young thrill-seekers to get a taste of a high-speed waterslide. Enjoy a 240-foot slide down into the water, all in view of your family and friends – and come back up for more. There are plenty of other fun options around as well.
Slippery slides at AquaFun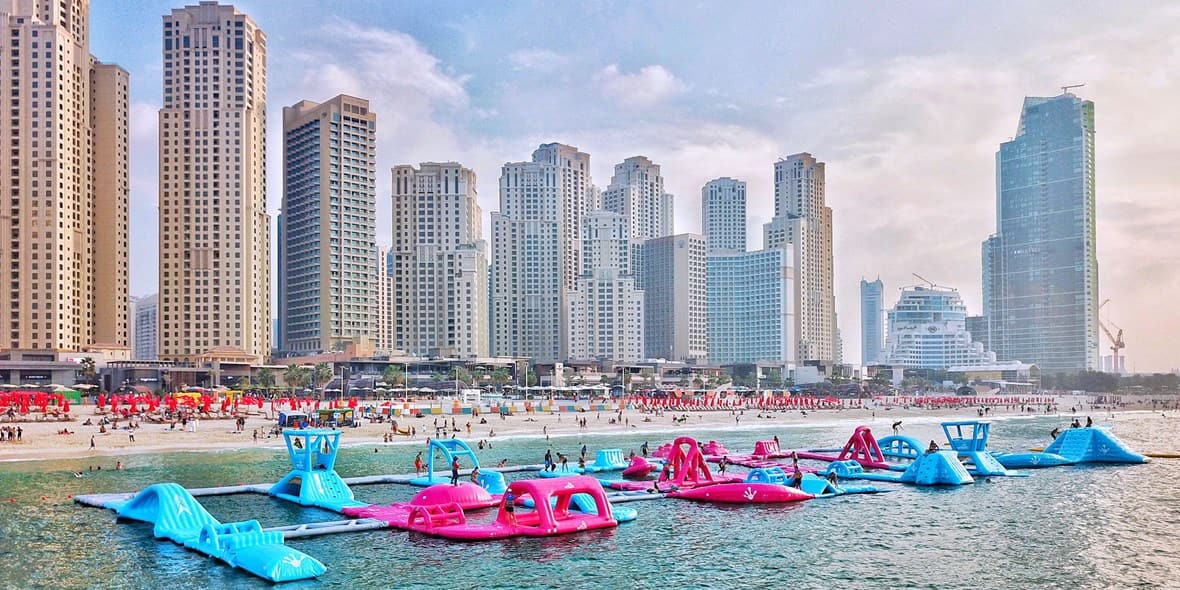 It's a bit different from the other rides on this list, but we feel the whole of 
AquaFun
 definitely qualifies. The largest floating waterpark in the region, just off the coast of 
The Beach opposite JBR
, AquaFun is a huge obstacle course made up of inflatable slides, bridges and steps. Falls and spills into the water are pretty much guaranteed. Race your friends but be ready for laughs and red faces as you all slide into the sea.
Slide Racers at Legoland Water Park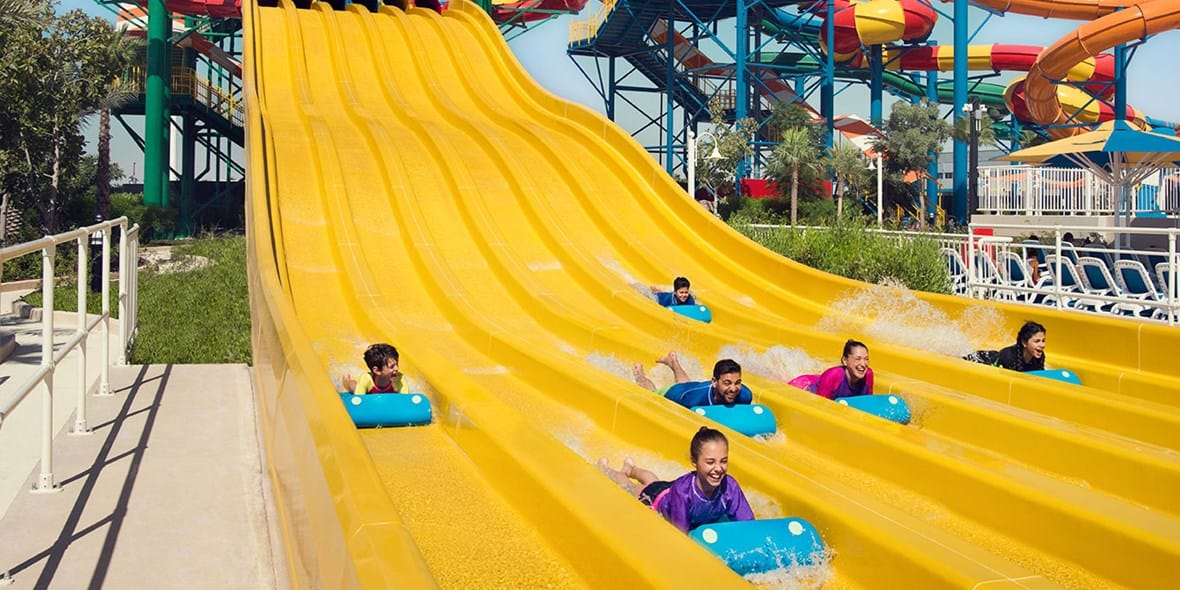 A kid-friendly take on the conventional water racing ride, Legoland's Slide Racers has six slides that are perfect for larger groups or families who want to play together. Race down your chosen slide on a mat and see who's the fastest – just have someone waiting at the bottom to judge the winner. It's a great ride for little ones, who will no doubt want to return for more.
Trident Tower at Aquaventure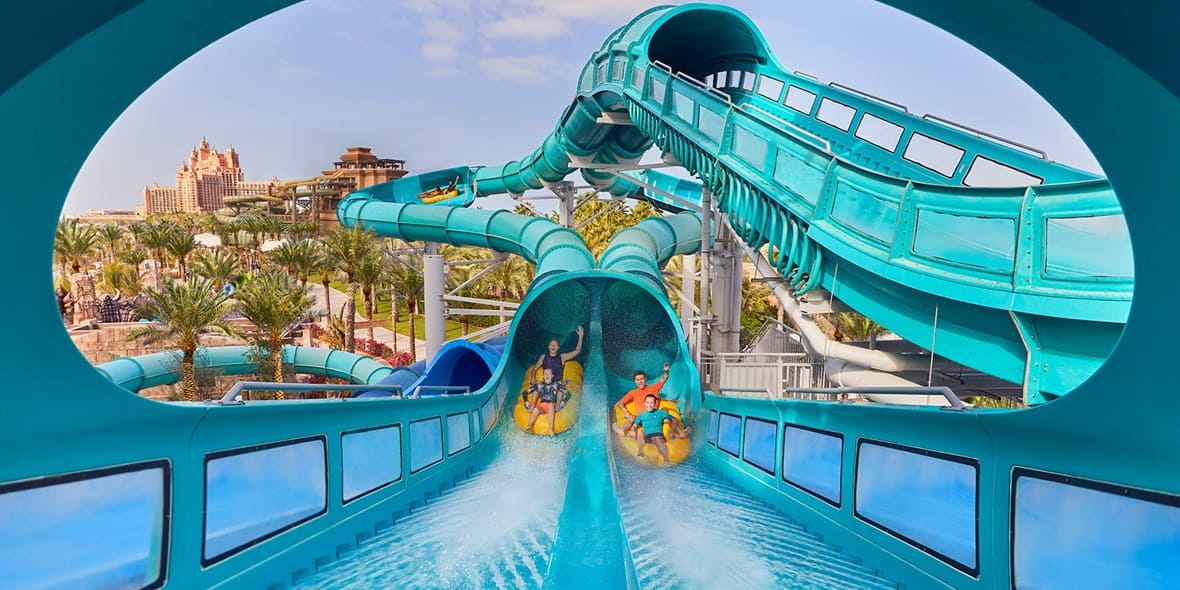 Commanding pride of place on the Aquaventure skyline, the 48m high Trident Tower brought 12 new record-breaking rides to the park in 2021. Highlights include the world's longest family coaster Shockwave and the world's tallest coaster Odyssey of Terror – which lets you experience near weightlessness before freefalling down a curved wall. Medusa's Lair and vertical drop Blackout, dubbed the 'scarier sister of Leap of Faith', enhance the line-up too.