Shopping
8 things to try on a girls' trip to Dubai
It's always a good time to explore the best of Dubai with your squad.
It's always a good time to explore the best of Dubai with your squad.
1
Sail in style on a yacht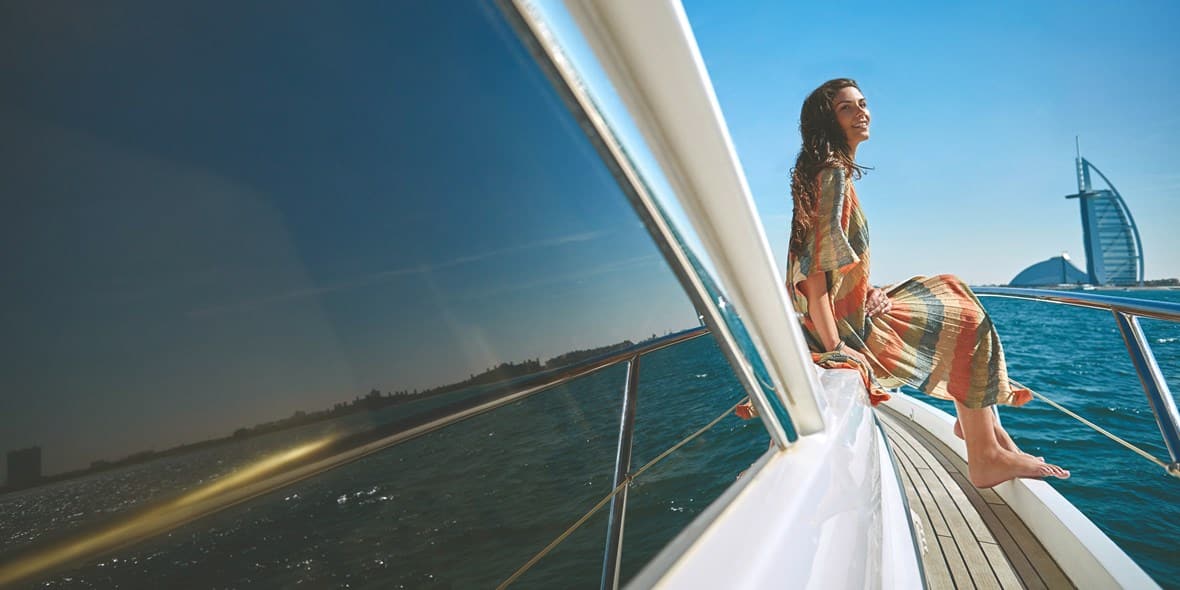 Book a luxurious yacht and take to the high seas with your crew for a memorable night out. Sundowners from the water are a quintessential Dubai experience, giving you a whole new perspective of the iconic skyline. The city has several yacht companies, including Xclusive Yachts in Dubai Marina, that offer a range of remarkable boats to choose from and can help you plan a night perfectly suited to you. Groove to upbeat melodies, watch the sunset over the horizon, reel in a big catch or dive into the cool waves of the Arabian Gulf – this is certainly one outing for the books!
2
Indulge in an opulent hammam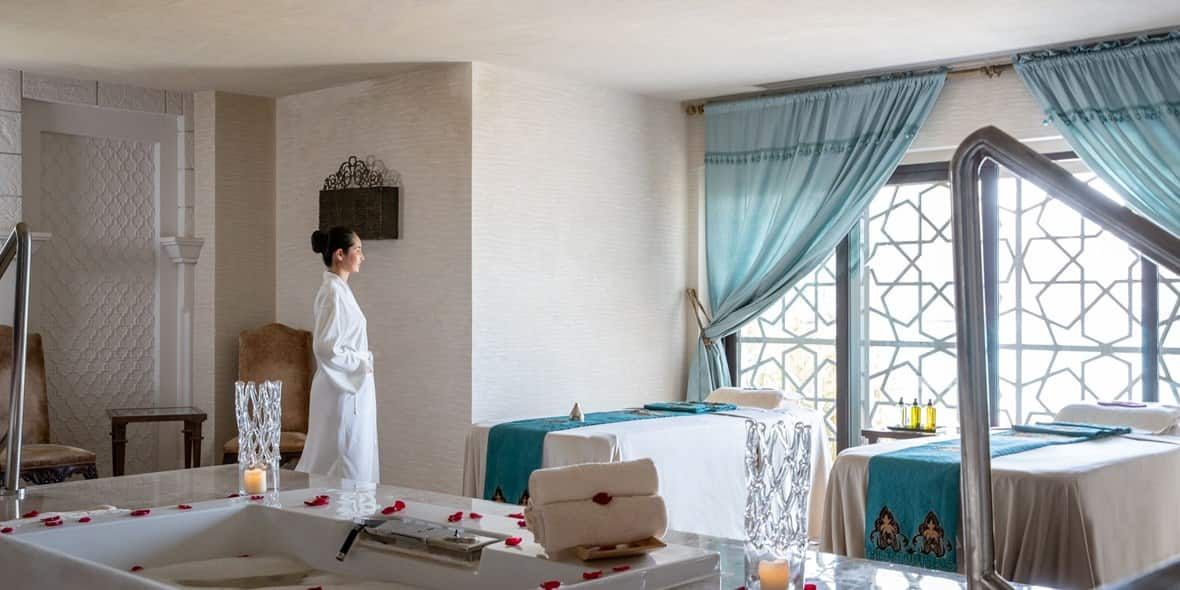 Pamper your best friends with a day out at the Talise Ottoman Spa in Jumeirah Zabeel Saray. One of the largest spas in the region, here you can indulge in the centuries-old Turkish hammam ritual in five-star surroundings, complete with colourful murals and decorated ceilings. The spa also boasts its own indoor saltwater pool and plush relaxation rooms, so you'll leave feeling instantly renewed – and ready for the festivities to carry on. For more pampering, the Anantara Spa is a go-to for visitors and local beauty experts alike, especially for its Ladies' Wednesday Bliss package. For AED499, you can enjoy a traditional Turkish or Moroccan hammam treatment and unlimited access to many onsite facilities; the AED649 package also includes a back, neck and shoulder massage or an express facial.
3
Tuck into an Arabian afternoon tea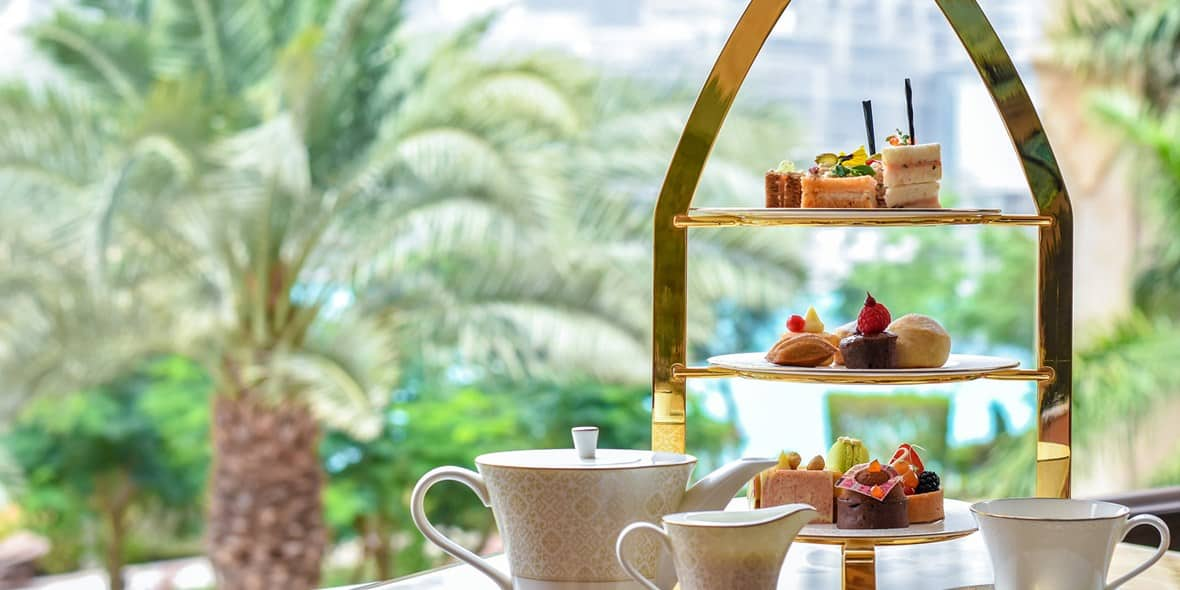 Class up your itinerary with a fabulous afternoon tea at Al Bayt, located at the Palace Downtown. While you can go for the classic finger sandwiches and freshly-baked scones, we highly recommend the Arabian Afternoon Tea Experience for something a little more local. This delicious spread comes with camel milk pistachio crème brulée, saffron and cardamom scones, paired with unlimited pours of Al Bayt's exquisite tea blends and infusions. High tea is served at this destination daily between 2pm and 6pm, ideal for a fashionable mid-afternoon break.
4
Soak in fun beach vibes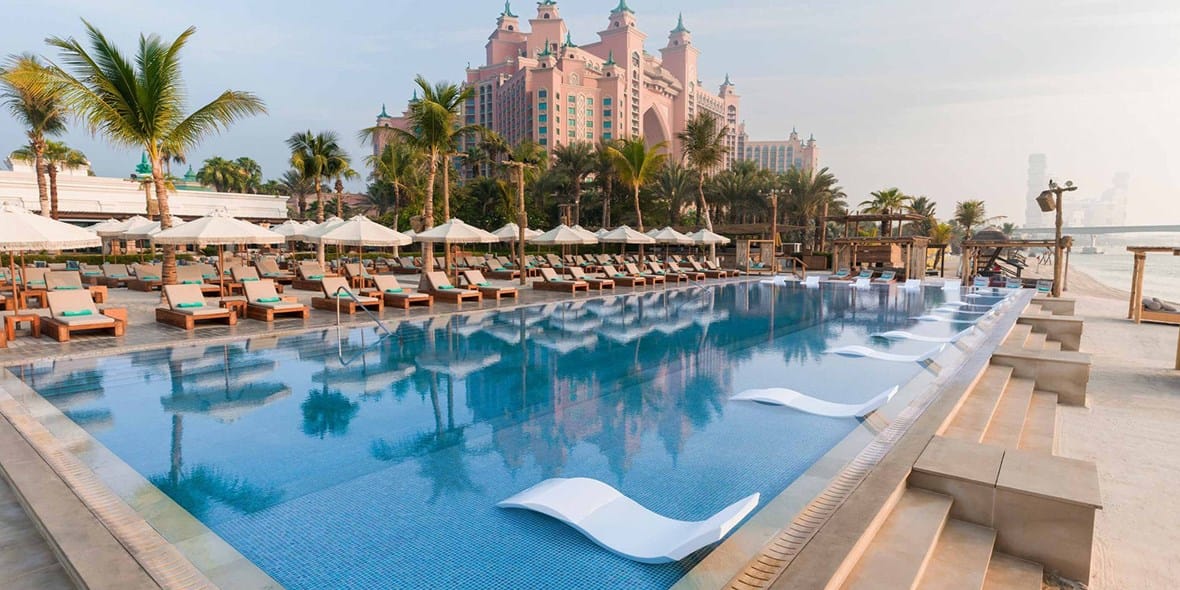 Any of Dubai's pristine beaches make for a fabulous spot to lay back and soak in the sun, but if you're in the mood for something a little more upbeat, WHITE Beach certainly delivers. Located at the iconic Atlantis, The Palm, this popular destination combines the best of a serene setting with vivacious vibes well into the night – courtesy of live DJs. Sip on refreshing drinks while lounging on a sunbed or dancing on the sand to enviable views of the sunset. If you want to move indoors, the city offers a plethora of stylish lounges including Beirut-born nightlife destination WHITE Dubai, which sometimes welcomes international artists to its brilliantly lit stage.
5
Shop it all in style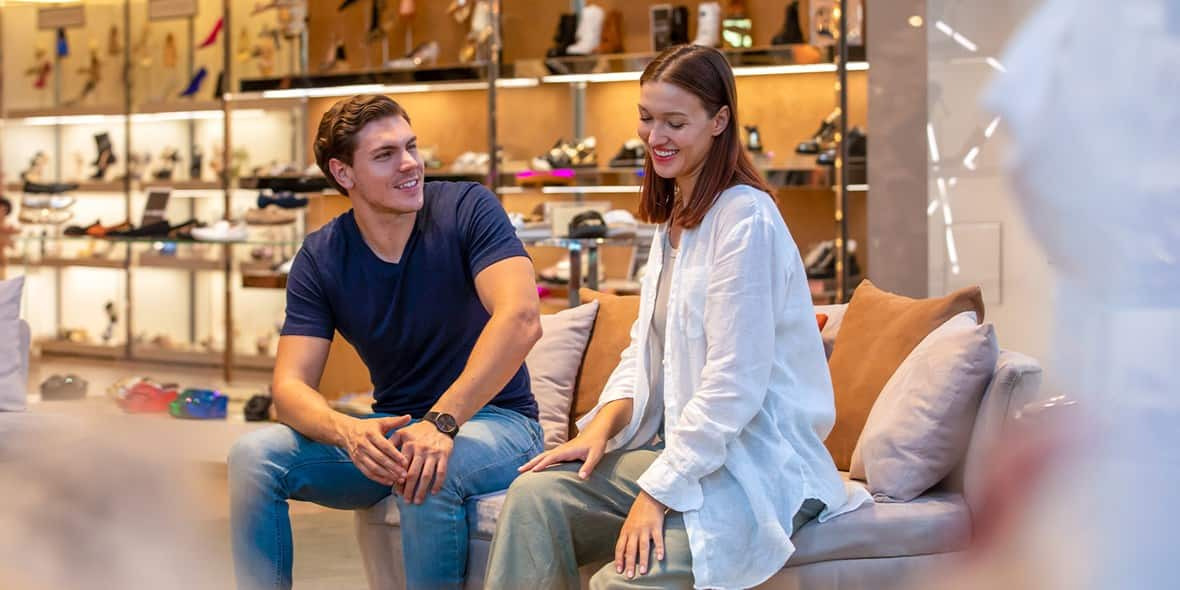 Get ready for a night out on the town decked out with the latest trends. Dubai has you spoilt for choice when it comes to boutiques, but if you want to dazzle from head-to-toe, try the personal shopping experience at Galeries Lafayette. Among the city's most exclusive, this department store at Dubai Mall is home to some of the world's leading brands, such as Valentino, Missoni, Maje, Sandro, Poca&Poca and more. The store also offers an in-demand tailoring service, so you can get all your nips and tucks done in one place. Once your outfit is sorted, head to the cosmetic counters for beauty tutorials and a quick lesson in fine fragrances.
6
Enjoy a dinner date with the girls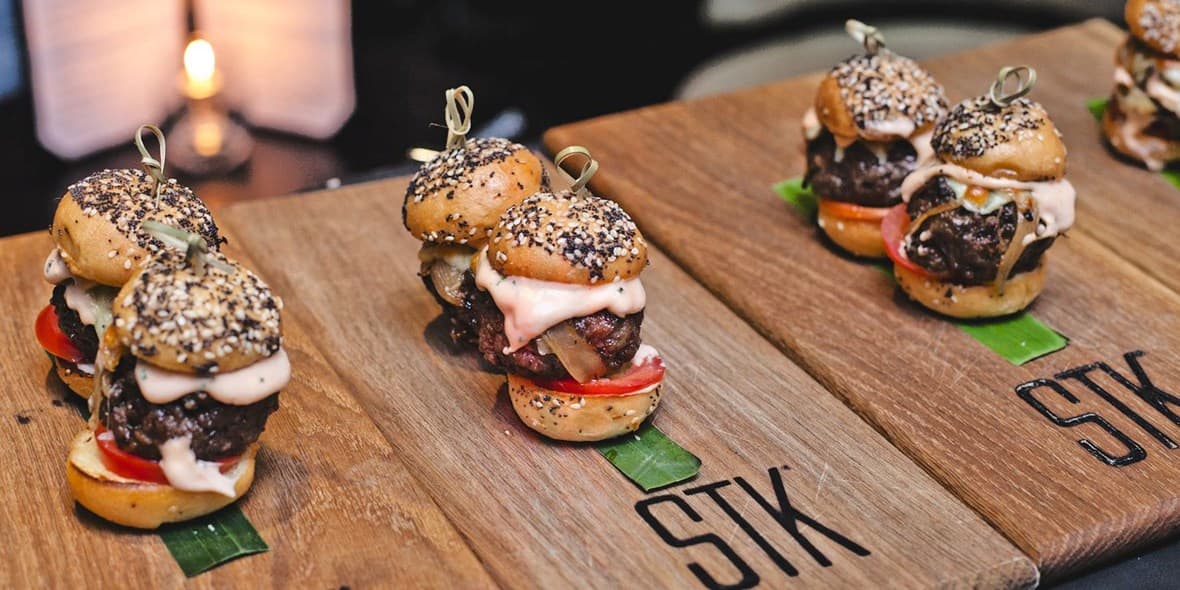 Something that Dubai does exceptionally well is ladies' nights. Stake out one of the best hotspots in the city and book yourself a table at STK, Rixos Premium's urban steakhouse. Every Tuesday, this buzzing destination offers the Just Fine Cuts promotion, which comprises a tantalising three-course menu filled with house specialties. Women can also choose between deals starting at AED250. Come by for an early dinner and some live entertainment at 7pm, or sit down to a sumptuous meal and spectacular show from 9pm to 11pm.
7
Have a smashing time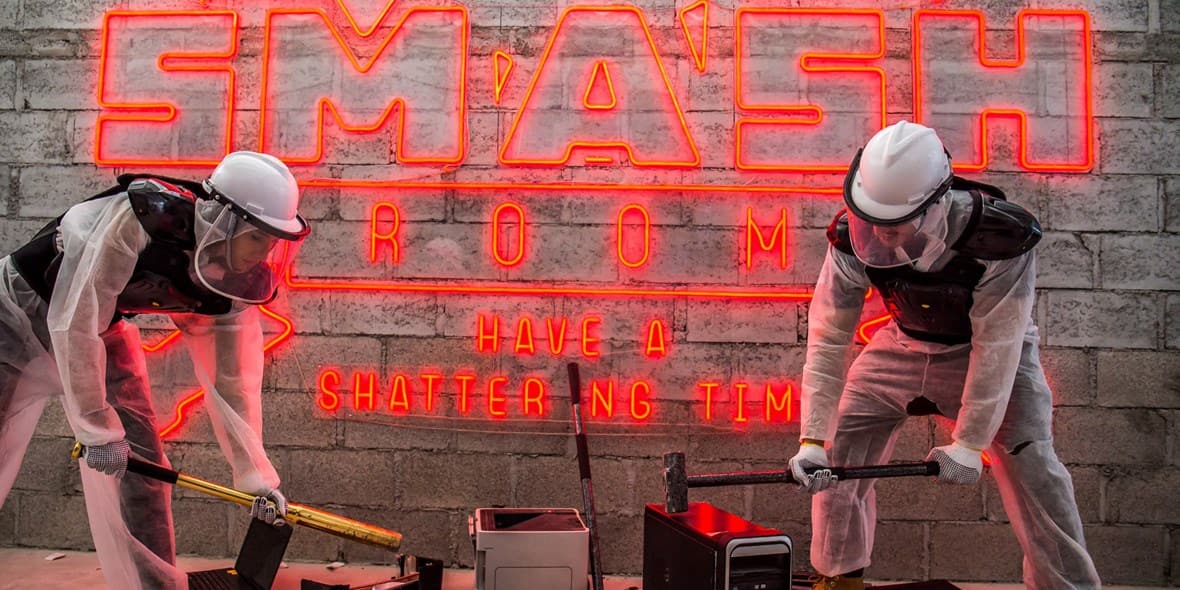 Plan the ultimate bash – quite literally – with your friends at The Smash Room. Located in Al Quoz, this unusual bonding activity invites you to unleash your wild side over a session of smashing and thrashing. Armed with a mallet and cloaked in protective gear, you can spend up to an hour crushing all manner of things – from plates and vases to electronics and appliances – to a crowd-pleasing soundtrack. It's the cardio workout you didn't know you needed.
8
Glide into retro fun at RollDXB
Did we mention that girls just want to have fun? This nostalgic hangout is where the cool kids – and grown-ups – go to immerse in disco rhythms and roller skate with the city's entertainment-loving crowd. Located in Mina Rashid, you can sign up for everything from skate jams to roller hockey at RollDXB. The venue features a skatepark and has many weekly events like Ladies' Night to take advantage of. If you want a party spot with a difference, this skating disco is bound to become a favourite new haunt.