Shopping
Your ultimate guide to Dubai's souks
Lavish gold jewellery, handwoven fabrics, traditional perfumes and special souvenirs – you'll find it all at Dubai's traditional and modern souks.
Lavish gold jewellery, handwoven fabrics, traditional perfumes and special souvenirs – you'll find it all at Dubai's traditional and modern souks.
2
Food for thought at Spice Souk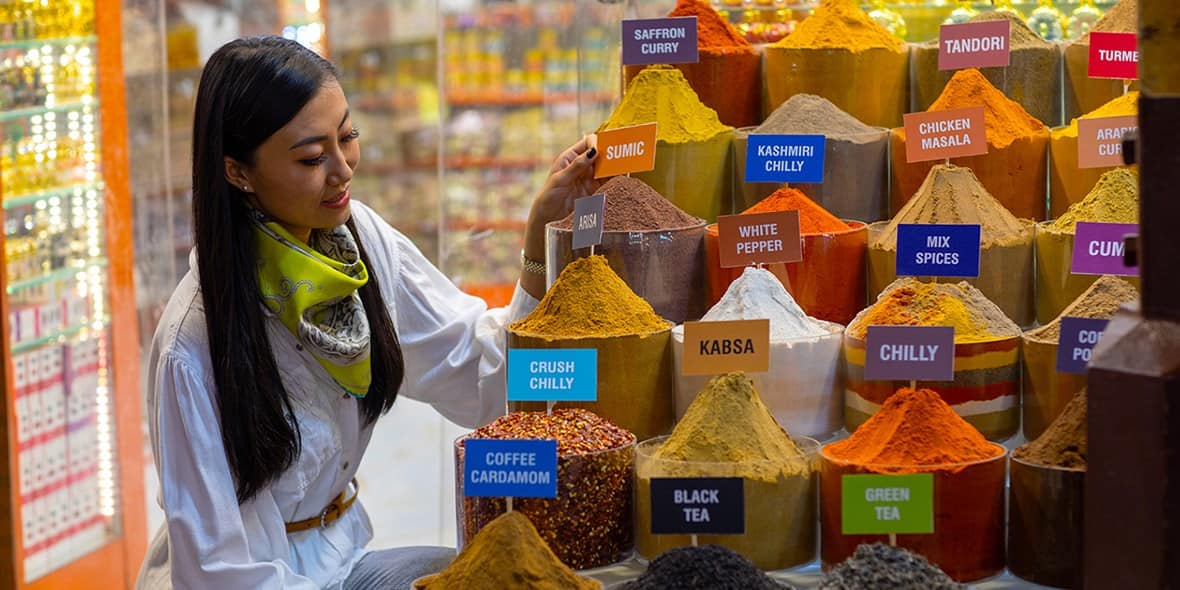 A close neighbour to the 
Gold Souk
, follow your nose to the Spice Souk to be instantly transported to the hustle of a vibrant trading floor. Here you'll find top chefs, home cooks and savvy expats all swearing by their personal picks among the colourful

sacks of 

spices, herbs, rice and fruits. Score high-quality saffron strands at local prices, taste fresh organic dates and stock up on spices, dried fruits, candied nuts and locally-blended teas. You're sure to discover an exotic new flavour – and yes, you can even sample before you buy.
3
Scents of tradition at Perfume Souk
4
Fine silks at Textile Souk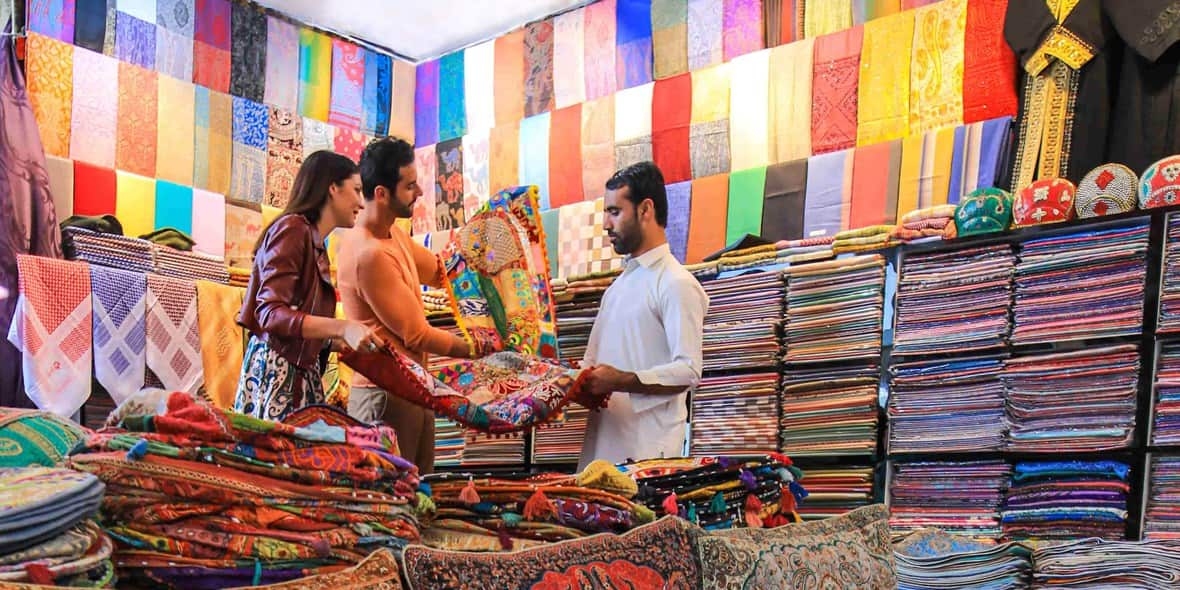 On the Bur Dubai side of the Creek you'll discover the colourful Textile Souk. A favourite haunt of the city's in-demand tailors and emerging fashion designers, the souk's vast array of shops are crowded with rolls of fabric, including fine silks, airy cottons, exotic weaves, and dazzling sari fabrics. Choose from your favourite materials and pop into one of the surrounding tailors to be measured for a dress or suit made to your design. Most can turn around orders in days.
5
Boutique buys at Souk Madinat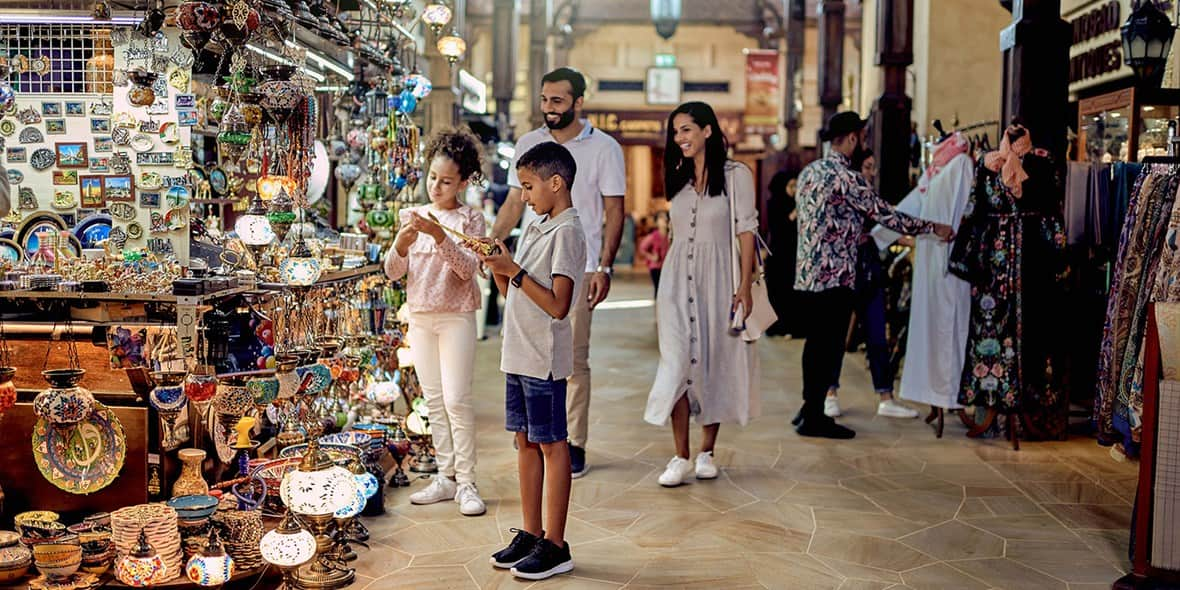 Nestled between the five-star Mina A'Salam and Al Qasr hotels, Souk Madinat Jumeirah is for those who want to skip the haggling, but enjoy the thrill of souk-style shopping. Wander the labyrinth of narrow lanes in search of fun souvenirs, fine art and sculptures. Pop into the many local and international design houses or enjoy a meal by the waterside. Complete your visit with a traditional 
abra
ride and drink in the views of the beautiful
Burj Al Arab
 in the distance.
6
Modern jewels at The Souk – Dubai Mall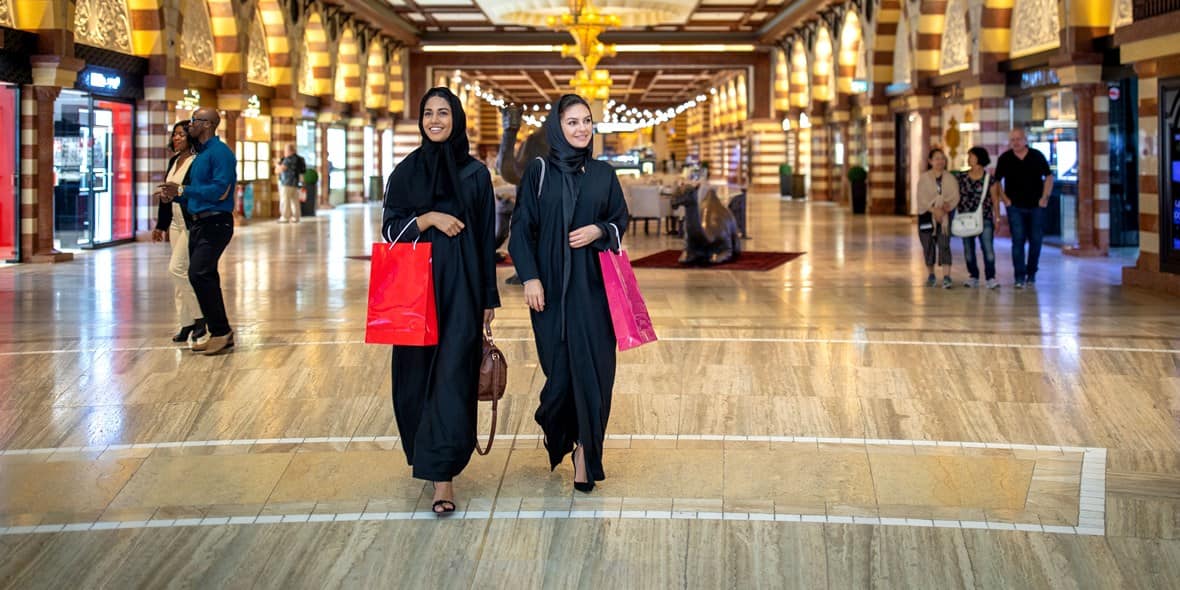 Located on the ground floor, Dubai Mall's take on an Arabian-style souk offers more than 30 boutiques boasting fine jewellery, precious metals and jaw-dropping gemstones. This is a vivacious shopping experience that showcases local craftsmanship and Emirati heritage through intricate Arabesque styles. Browse through retailers including Damas Collections and Pure Gold to find original pieces that make for unique gifts.
8
Exciting bargains at Souk Al Marfa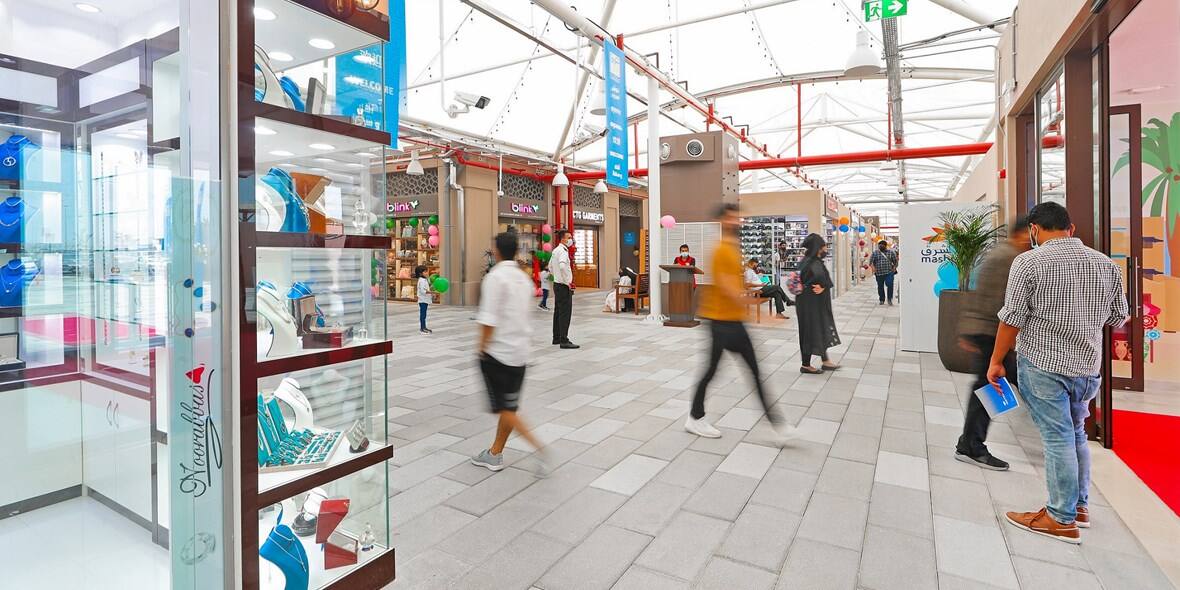 Another modern favourite, Souk Al Marfa stretches along the waterfront of Dubai Islands in Deira. It's fully air-conditioned and home to over 400 shops. The wholesale market sells everything from carpets and spices to clothing and electronics, with stores and kiosks run by both local and international businesses. It's a great spot to pick up gifts for all the family while on holiday – for example, at the Thai Market, visitors can find authentic street food and artisan handicrafts.
9
Themed shopping at Al Seef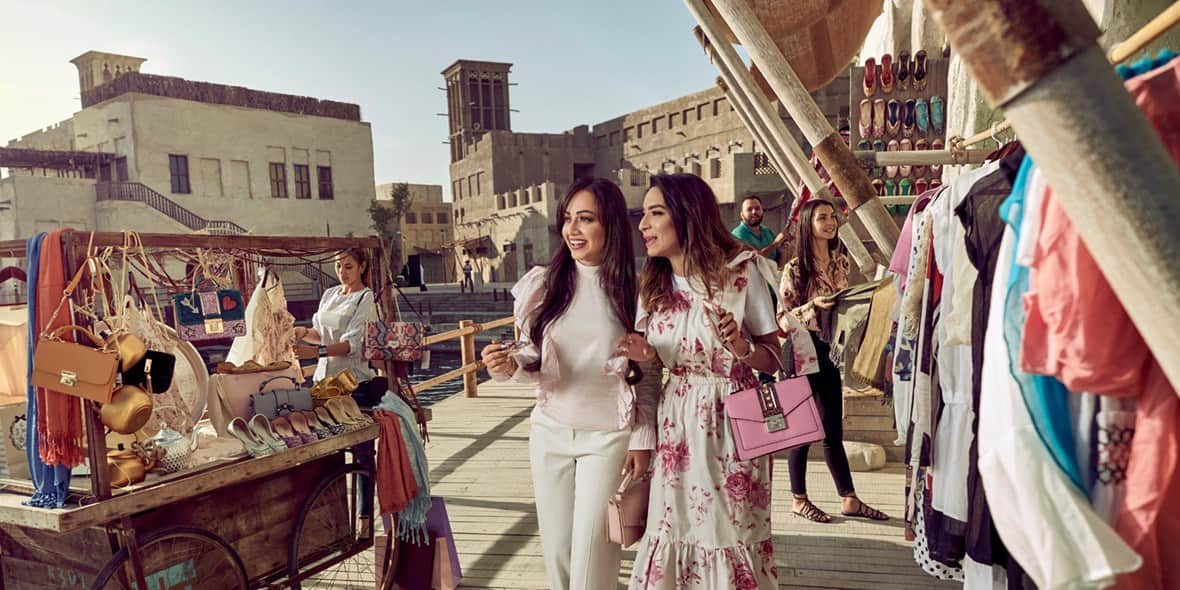 A neighbourhood steeped in history, Al Seef is the place for visitors looking to shop, dine and stay. Every building façade here has been designed to take you back to Dubai's past, from the market stalls right down to restaurants, and the effect is simply delightful. The blended shopping experience combines classic souk-themed stores with modern gift shops. Find intricate craftsmanship and traditional handiwork alongside top 
fashion labels
that offer you the best of luxury and style.
10
Unique souvenirs at Naif Souk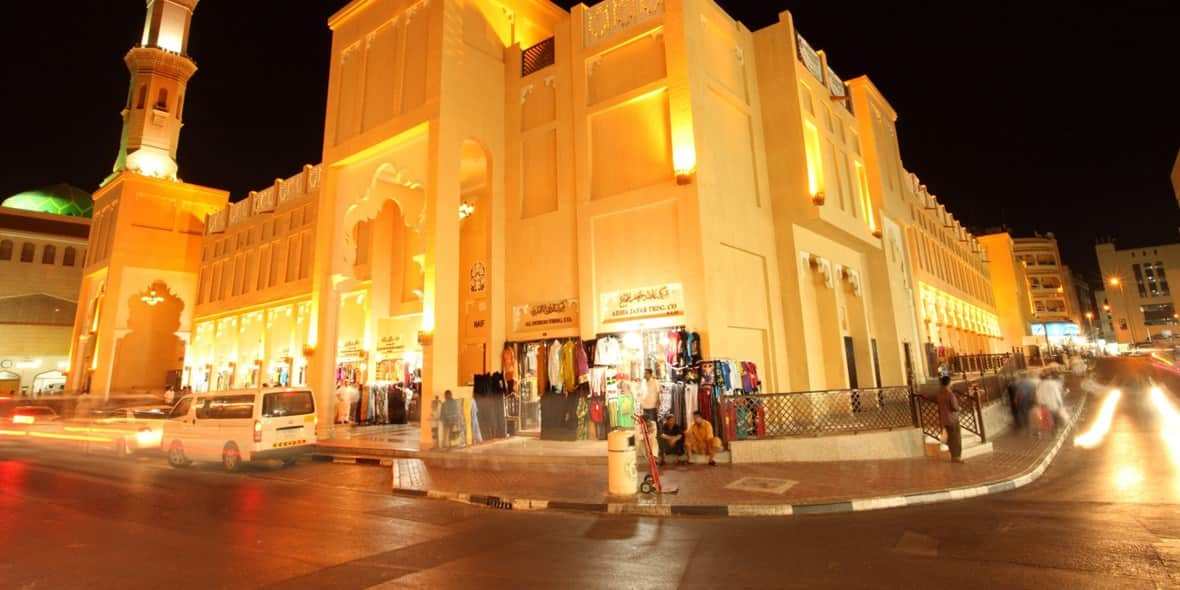 What was once a camel market is now a hub buzzing with activity, especially during the evenings. You must visit during this busy time to experience the excitement and liveliness of the traditional shopping scene. Among the oldest souks in the city, it has undergone several renovations over the decades and is currently housed in a spacious two-storey space where plenty of discoveries await.