Family
The ultimate family holiday in Dubai for first-time visitors
If it's your first time in this spectacular city, you won't want to miss these family-friendly experiences.
If it's your first time in this spectacular city, you won't want to miss these family-friendly experiences.
1
Burj Khalifa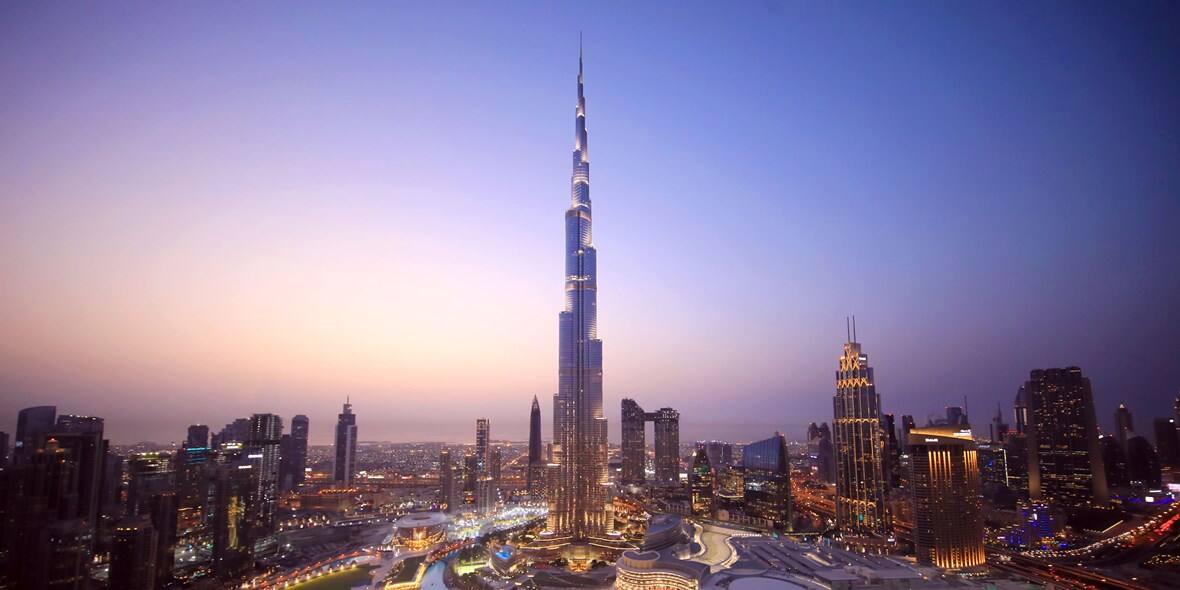 Soaring 828m above Dubai, the world's tallest building Burj Khalifa is an impressive feat of art, engineering and design. There are plenty of experiences for the whole family, starting with the outdoor observation deck, At The Top, on the 124th floor, where the sweeping views of the city are hard to match. For a more premium experience, make your way to At the Top SKY on the 148th floor, which includes a personalised tour and refreshments, or book yourself for lunch at the world's highest restaurant, At.mosphere. 
2
The Dubai Fountain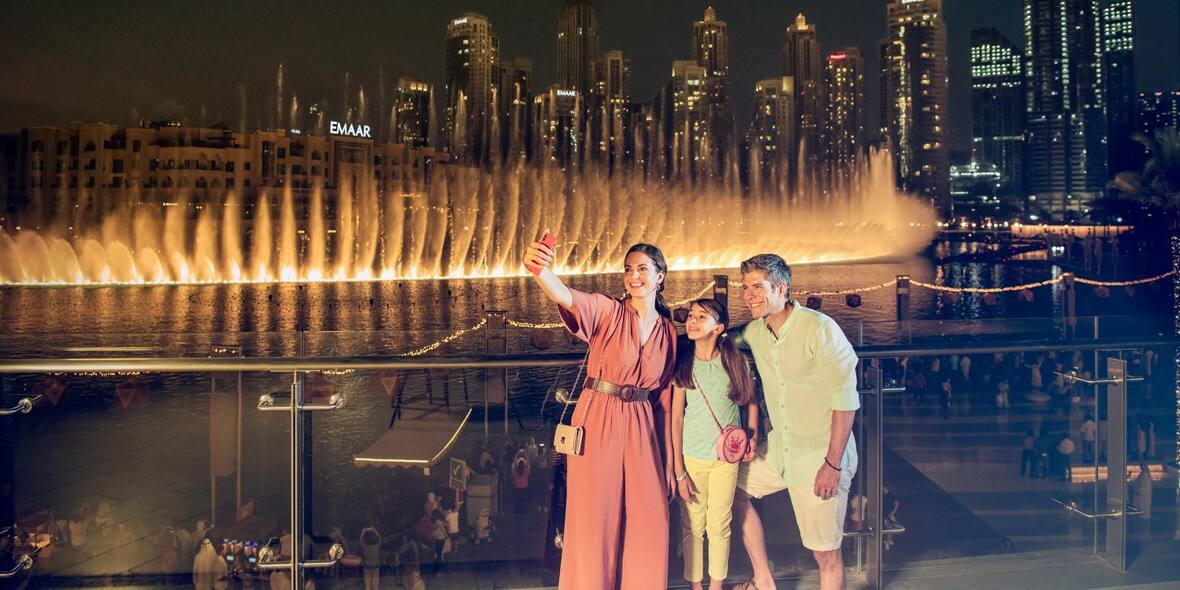 Witness the world's largest choreographed fountain, set at the base of the Burj Khalifa in Downtown Dubai. The Dubai Fountain is a captivating water, music and light show, with 22,000 gallons of water shooting as high as 140m in the air at any one time. Stroll along the floating 272m-long boardwalk for a new perspective on the aquatic extravaganza and get closer from a traditional wooden abra boat that glides along the Burj Lake. 
3
The Dubai Mall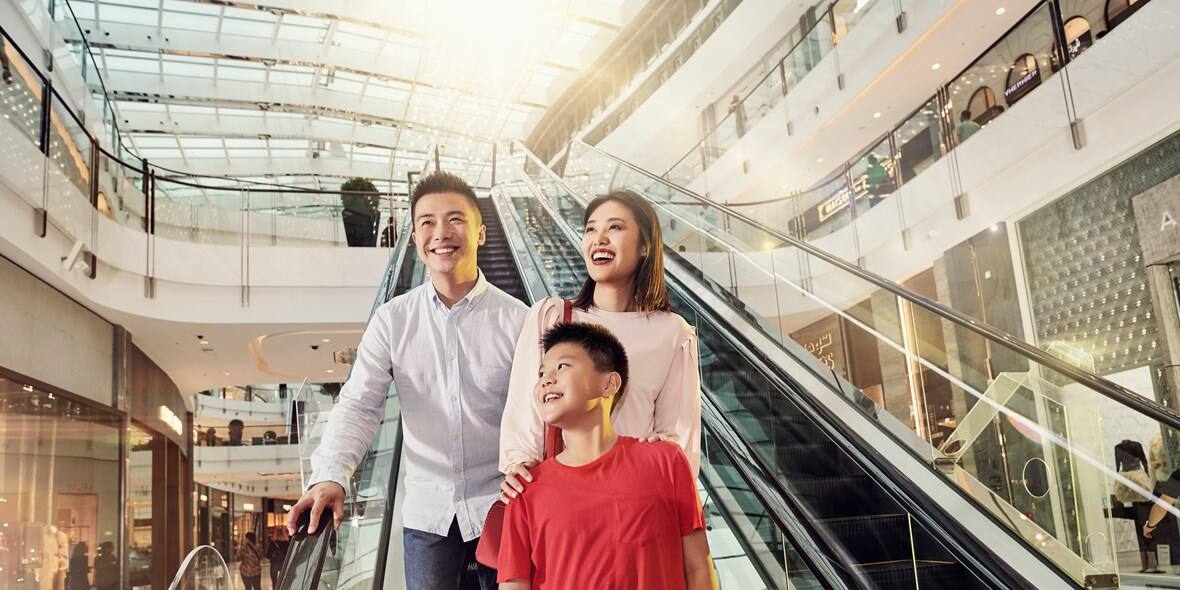 Treat your family to a fun-filled day at 

The Dubai Mall

, the world's largest shopping, entertainment and leisure destination. Keep the kids busy at the 

Dubai Aquarium

 or the 

Dubai Ice Rink, while you 

shop till you drop at more than 1,200 retail outlets spread out across the mall.

 
For haute couture, browse the Fashion Avenue featuring top designers such as Stella McCartney and Alexander McQueen, or find traditional treasures at The Souk. 
4
Dubai Opera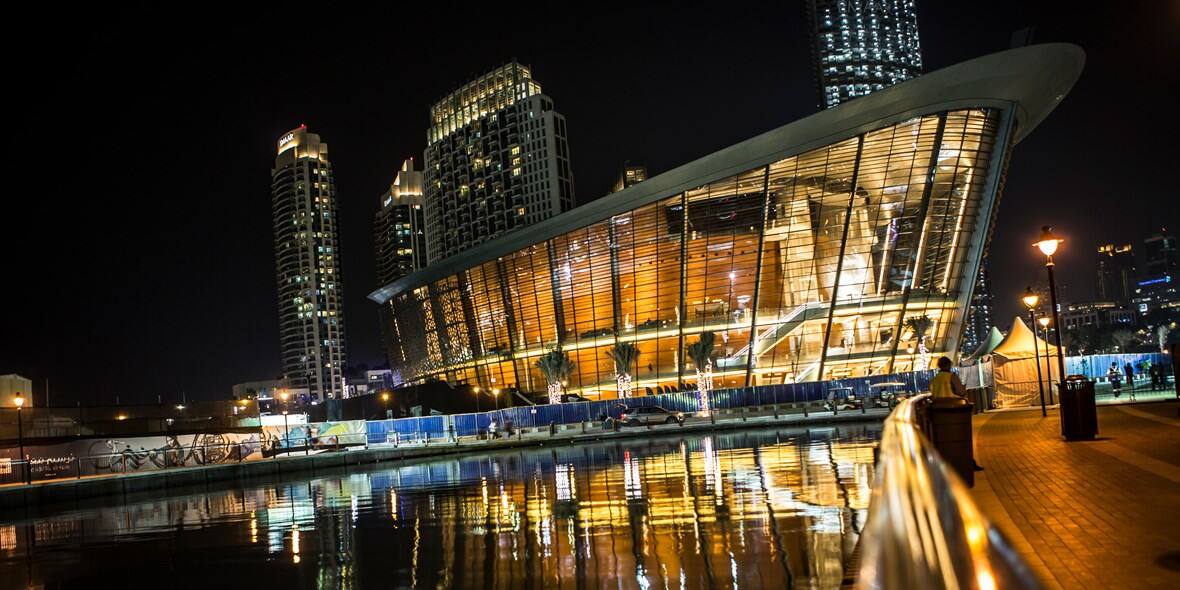 A brilliant addition to the city's live entertainment scene, Dubai Opera is an architectural masterpiece in Downtown Dubai. It was designed in the image of a tradition dhow and regularly hosts world-class concerts and musicals. Treat your loved ones to a diverse line-up of productions of all kind, from operas and plays to stand up comedy and more. There's also a restaurant on-site, so you can combine dinner with a show.
5
Jumeirah Beach Residences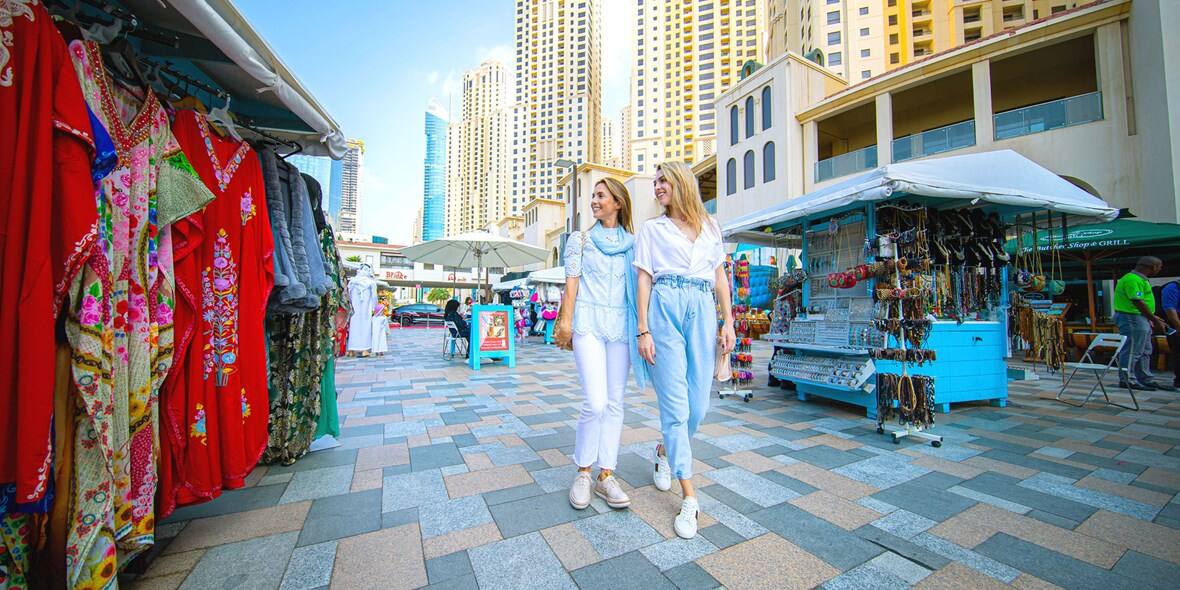 Check out miles of pristine coastline at Jumeirah Beach Residences (JBR). This vibrant neighbourhood is home to the The Walk at JBR, a buzzing boulevard lined by stylish boutiques and al fresco dining, ideal for a leisurely afternoon. Journey closer to the coastline for a splash with your kids at The Beach, which brings fresh waves, beachfront restaurants and water-based adventures all in one location.
7
Dubai Creek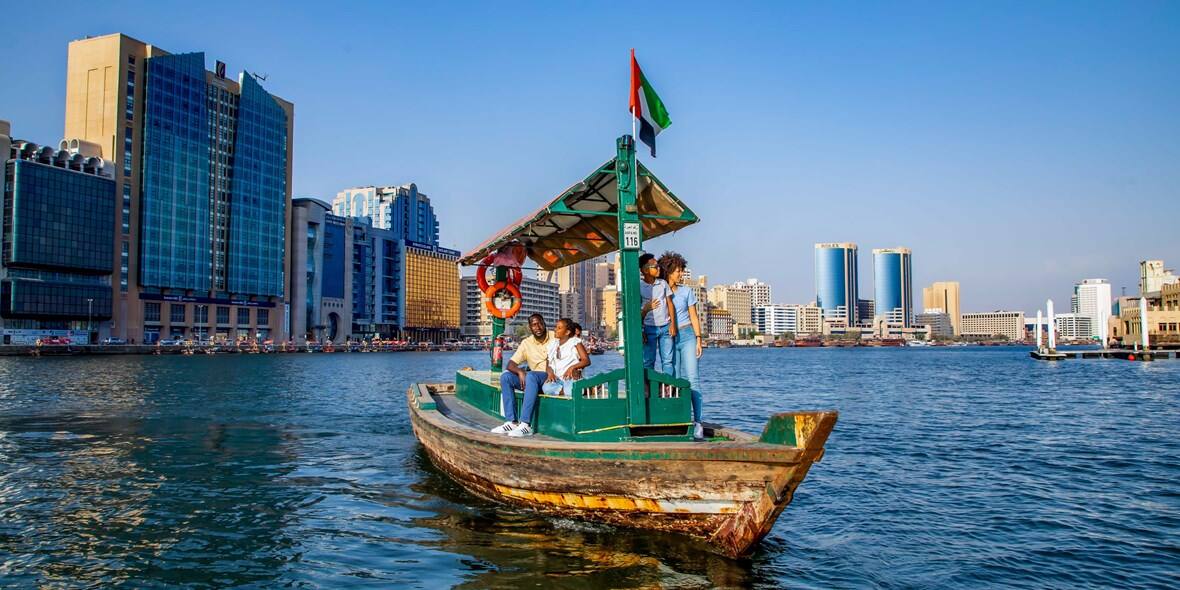 Dubai's amazing transformation from a humble desert village into a modern metropolis all started at Dubai Creek. Spend the day exploring Old Dubai, home to Al Fahidi Historical Neighbourhood where many of the city's museums and galleries thrive. Take a stroll to admire beautiful barjeel houses with striking wind towers up close in the district, and make sure to stop by the Sheikh Mohammed Centre for Cultural Understanding to find out more about Emirati traditions and culture.
9
Dubai Canal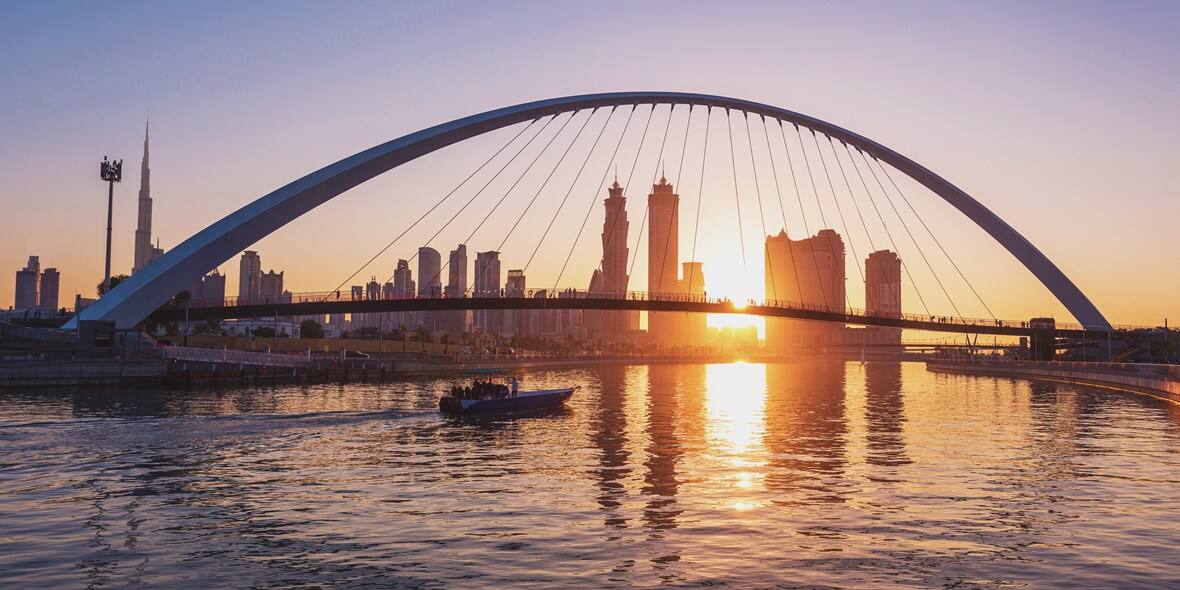 Head to the Dubai Canal in Downtown Dubai for a casual stroll along the 3.2km promenade, with striking bridges presenting prime views. You can also cruise along the Canal's waters, which stretch from the historic Dubai Creek in Old Dubai to the bustling Business Bay district. If you visit the nearby Al Habtoor City, be sure to check out the city's first theatre extravaganza – La Perle by Franco Dragone.
10
City Walk
City Walk is a cosmopolitan outdoor destination that brings together a boutique hotel, al fresco cafes, art murals and retail stores. The latest trends grace the classy storefronts, while the district's many gourmet restaurants guarantee Insta-worthy dishes for every meal. While here, don't miss The Green Planet, Dubai's indoor rainforest featuring 3,000 species of flora and fauna, and the world's largest indoor manmade, life-sustaining tree.