Must-See
9 unique things to do when in Dubai
From touching the sky to journeying back in time and tasting new treats, check out our list of only-in-Dubai experiences.
From touching the sky to journeying back in time and tasting new treats, check out our list of only-in-Dubai experiences.
1
Ski in the desert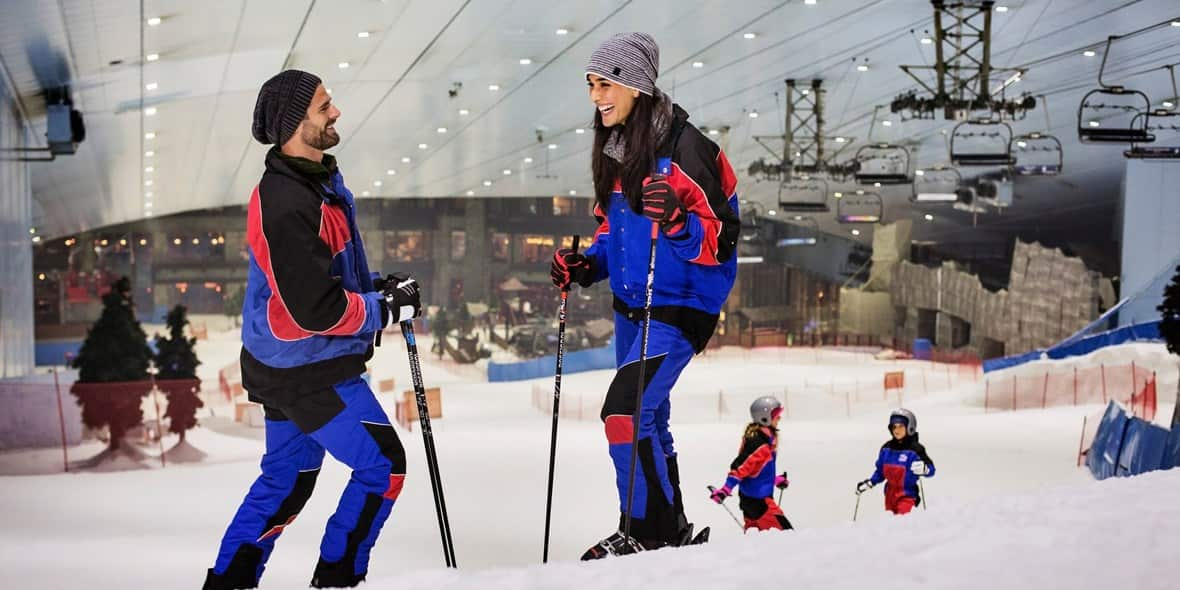 It may be warm and sunny outside but you can still ski in a snowy setting in Dubai. Ski Dubai at Mall of the Emirates is the first indoor ski resort in the Middle East and boasts a 400m slope with a fall of over 60m – making it home to the world's first ever indoor black run. Whether you want to ski on the slopes all afternoon, go tobogganing down hills, play in the snow with your family or spend time with the resident penguins, there's plenty to do in this winter wonderland. There's also an indoor chairlift with a café located halfway up the slopes, serving as the perfect pit stop for delicious hot chocolate.
2
Try camel cuisine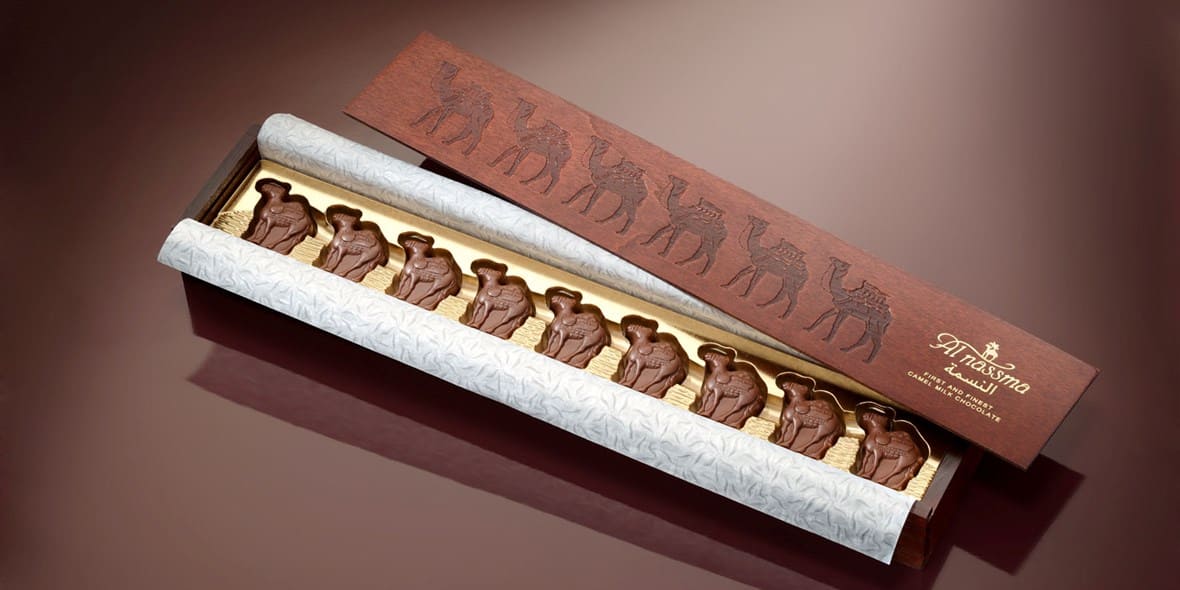 Tucked away in the 

Al Fahidi Historical Neighbourhood, you'll find food that is truly unique to Dubai. For a modern take on local heritage, sample a juicy camel burger at Local House. With a homely feel, this popular restaurant has stood the test of time and offers a menu of traditional favourites including classic camel meat dishes – try the juicy burger or the moreish kofta kebab, packed with flavourful spices. If you're looking to explore more camel goodness while in the city, treat your sweet tooth to gourmet camel milk chocolates from Al Nassma in The Dubai Mall

, or take some back in cute animal-shaped tins as souvenirs.
3
Kayak in a dam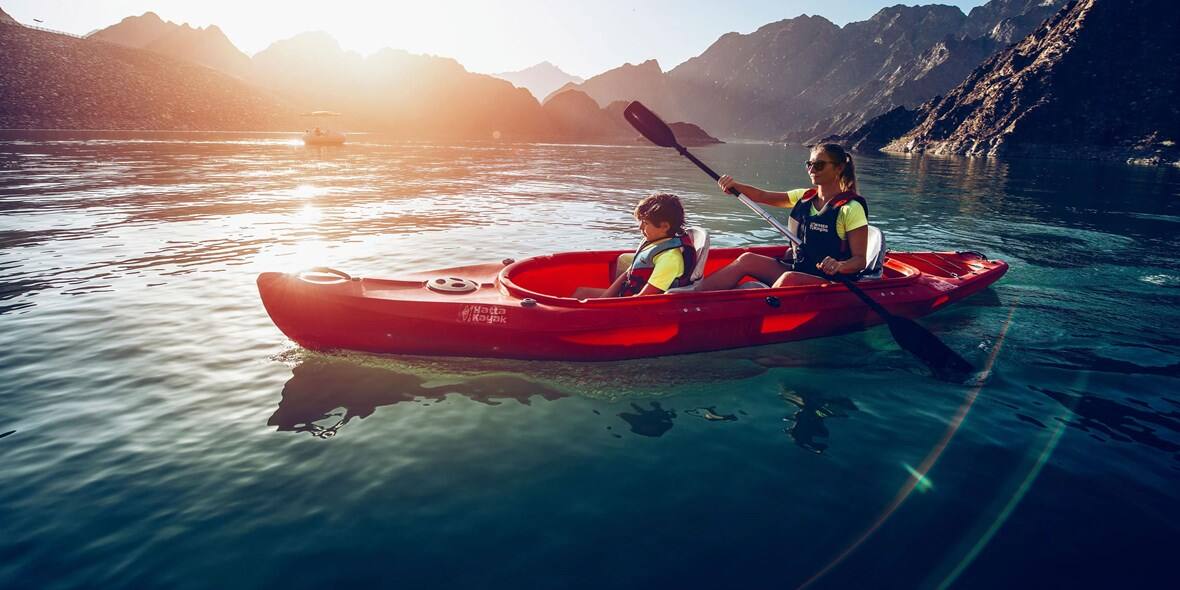 Dubai's peaceful exclave Hatta is home to the high-reaching Hajar mountains and the picturesque Hatta Dam. Glide through the dam's turquoise waters – a natural pool set amid the stunning mountainscape – in a kayak for a truly surreal experience. You'll fall in love with the stunning setting, where you may occasionally spot native birds and marine wildlife as you float past. While you're in Hatta, be sure to check out the Hatta Wadi Hub for more nature-based activities in winter, or stay overnight under the stars at dedicated camping grounds nearby.
4
Dine in an aquarium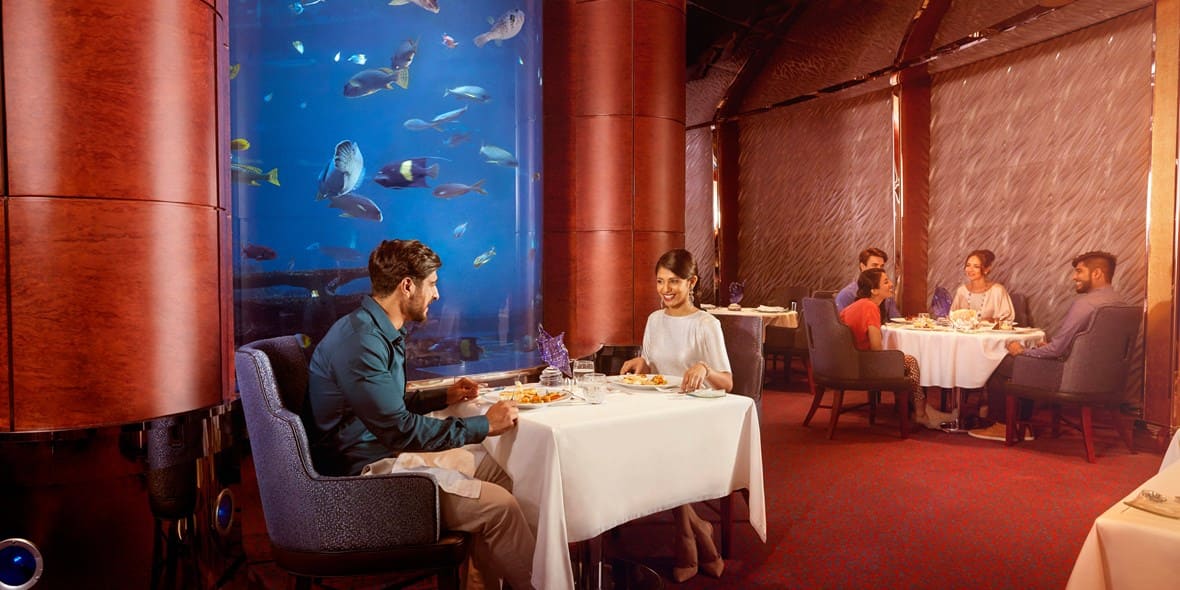 9
Get a bird's eye view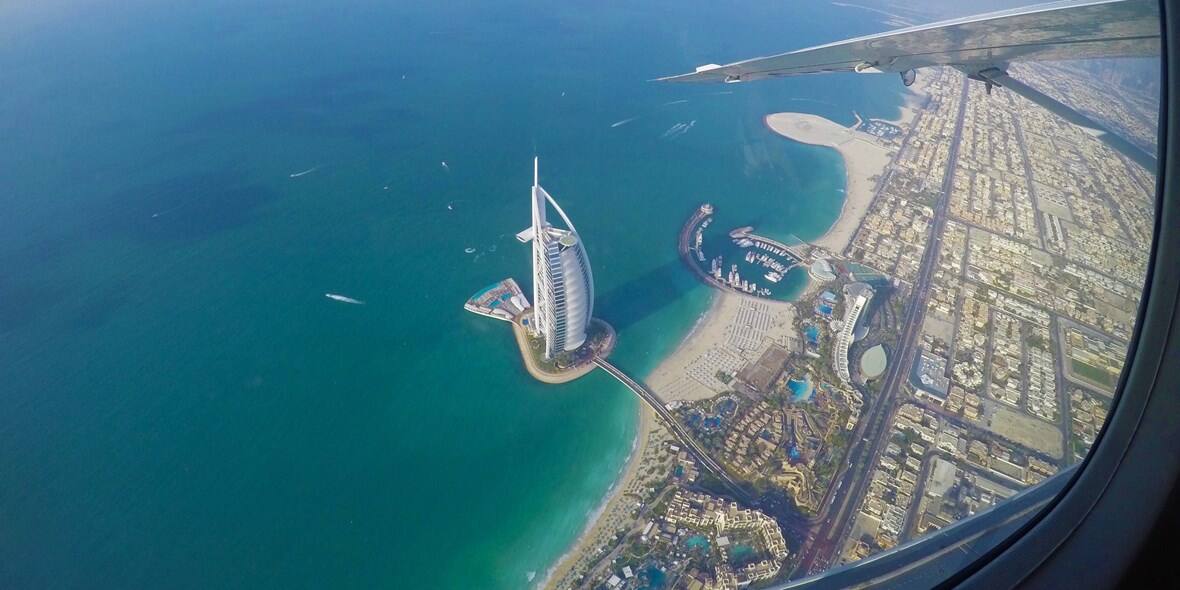 The Seawings signature seaplane tour is definitely worth booking when in Dubai. The aircraft starts its engines on the gentle waves of the Arabian Gulf before gliding up to the skies. From take off to landing, you'll encounter memorable vistas from the seaplane's large windows as you fly over the city's most iconic structures, such as Burj Khalifa, Burj Al Arab and Palm Jumeirah. It's a once-in-a-lifetime ride, so book ahead to avoid disappointment as seats fill up fast.