Desert
Experiences to try in the Al Marmoom desert
Venture beyond Dubai's city skyline and into the vast Al Marmoom desert for an adventure like no other.
Venture beyond Dubai's city skyline and into the vast Al Marmoom desert for an adventure like no other.
1
Cycle through the dunes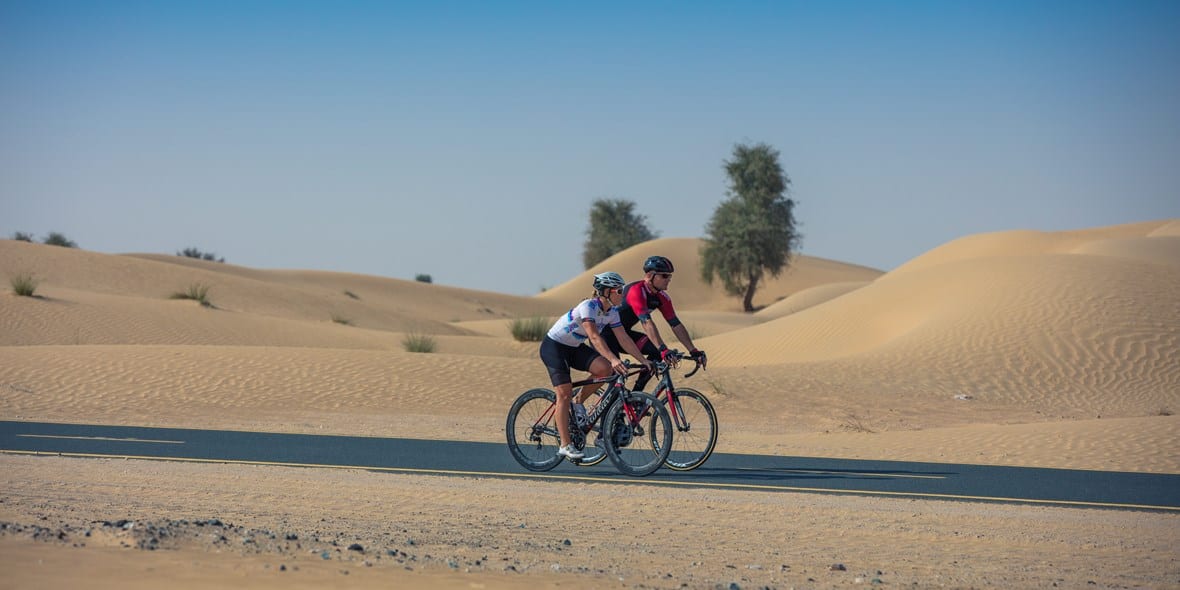 A short drive from central Dubai is the Al Qudra cycling path – an 86km track that cuts through the sandy terrain. The main loop is 50km and starts from Seih Al Salam, with extensions ranging from 15-20km, including one known as 'The Stick' running along the Al Qudra Road.
The cycling path is popular with professional and amateur riders, with several groups and clubs organising training and leisure rides here. Open to all, it takes 1.5-3 hours to complete depending on ability, according to Daniel Gellis of Trek Bicycle Store, which offers cycles available to rent right on track.
"There's nothing like it," says Gellis, "The serenity of the sand and the open air, the opportunity to see camels, oryx and other animals… With the desert backdrop, it is an experience all must try at least once."
2
Travel back in time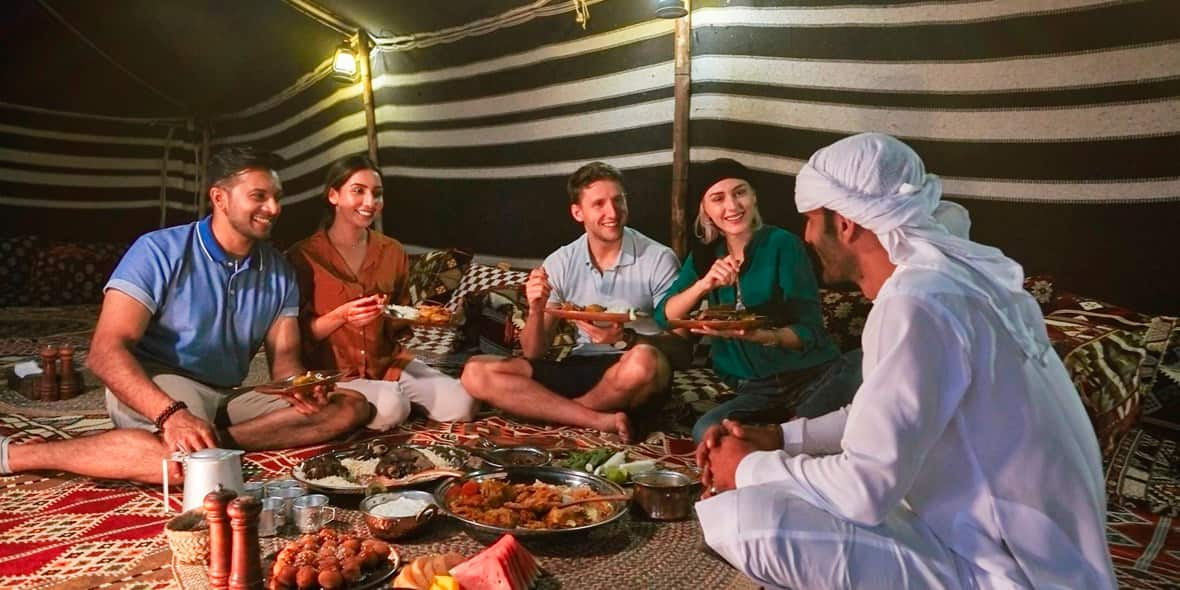 Looking to learn more about Emirati culture and history? Book the Al Marmoom Bedouin Experience by tour experts OceanAir Travels, which stands out for its tradition-themed activities.
Expert guides will take you on a journey following the footsteps of the bedouin, the native desert dwellers of Dubai. You will go on a camel ride, witness a falcon show and take a tour of a charming Bedouin village within the Al Marmoom Desert Conservation Reserve, before settling in for an Arabian feast. Whether you choose to set out in the morning or evening, there's plenty to savour with traditional dishes including thareed (chicken stew) and tanoor (grilled spiced lamb).
3
Go wildlife watching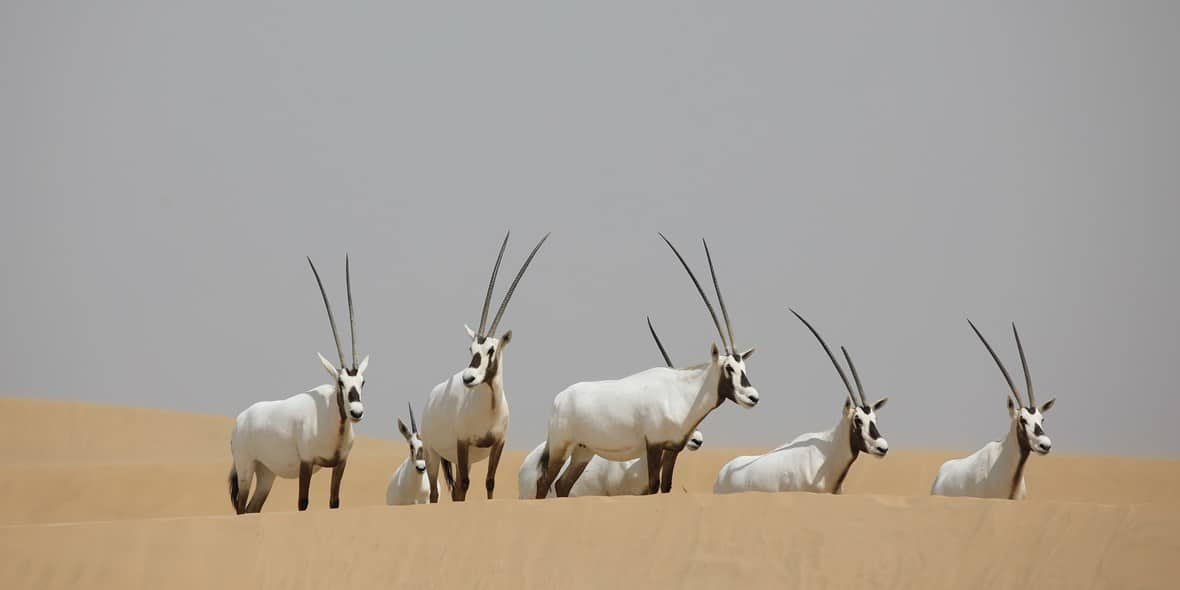 Oryx, gazelles, camels and birds - the desert is home to a range of natural inhabitants. Once considered globally extinct, the Arabian oryx has successfully been saved after captive breeding programmes and re-introductions in several areas in the UAE, including Al Marmoom.
Multiple feeding stations are stationed in the area, and while the oryx tend to confine themselves here, they sometimes wander around freely. The nearby Al Qudra lakes, a network of manmade lakes in the desert, are home to 170 types of bird species, including some on the endangered or vulnerable list such as the steppe eagle and the Asian houbara. Birdwatching is a popular activity and guided full or half-day tours are available through the UAE Birding Group (uaebirding.com). Bring binoculars! 

It is important to note that wildlife must be respected and should not be disturbed in its natural environment. While you can always venture into the desert on your own, it's advisable to be accompanied by a qualified guide.
4
Cheer on the camel races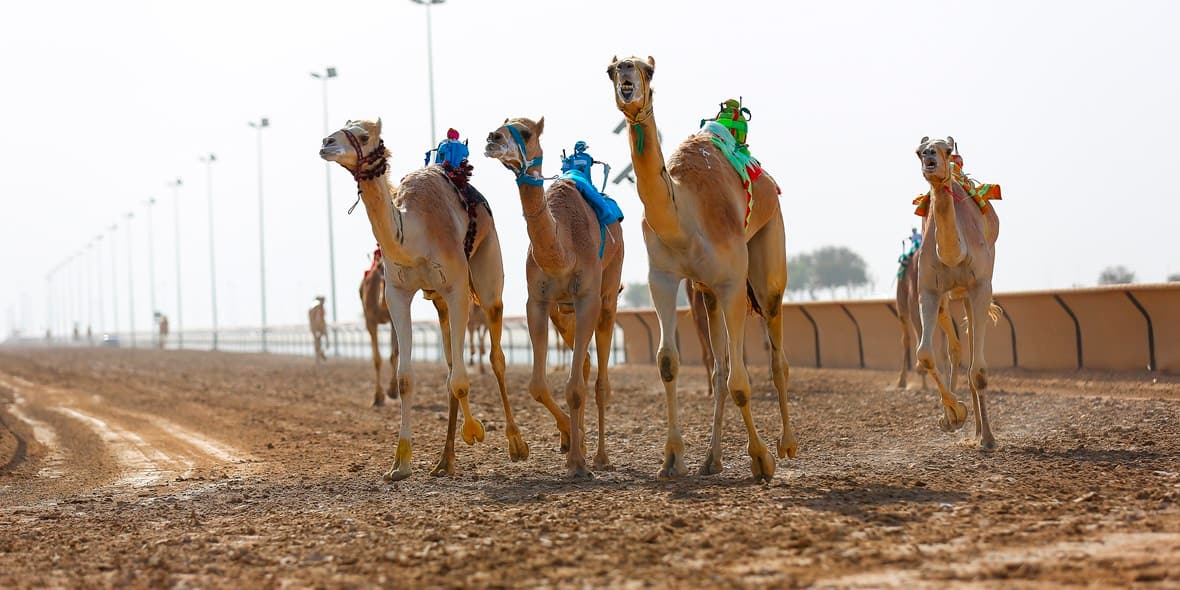 For a new-age take on the traditional Emirati sport of camel racing, head over to the Al Marmoom Camel Racing track early on a weekend morning. You'll see the magnificent animals dressed in their owner's livery, huddled behind gates, their robot jockeys in tow.
Once the race begins, the 'ships of the desert' hurtle through the dirt track, reaching speeds of 40km/h as their owners follow alongside in four-wheel drives. In the spring, the venue also hosts the Al Marmoom Heritage Festival, a 12-day event which brings competitors from around the region for a celebration both of the game and the UAE's heritage. Visitors, both young and old, can enjoy food, handicrafts and traditional activities
5
Picnic by the lake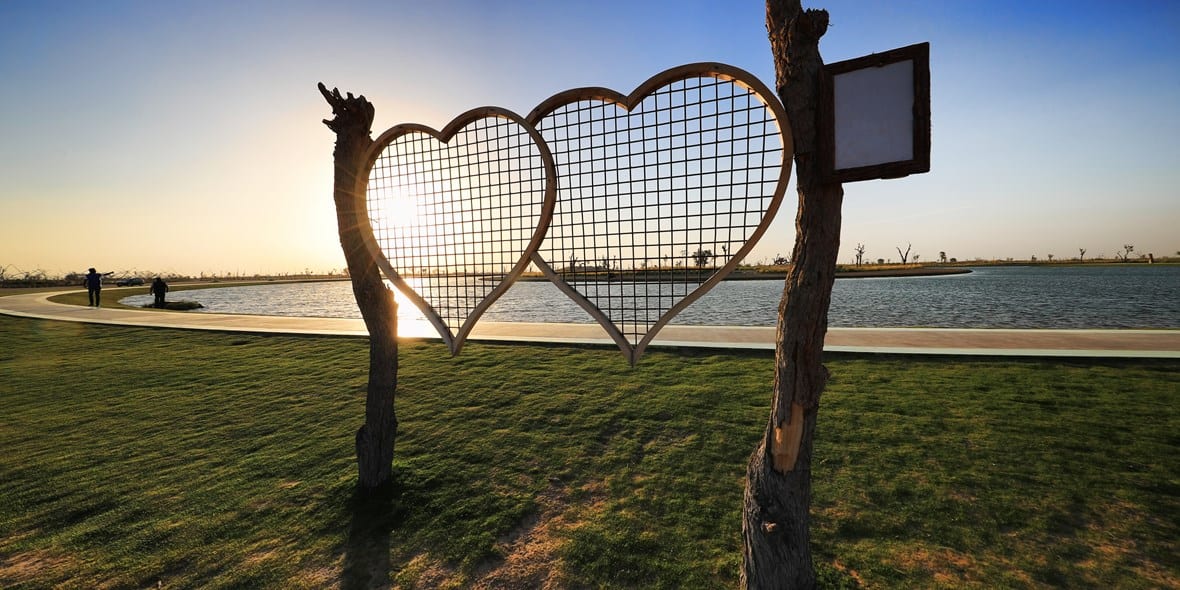 The calming waters of Al Qudra lakes are a welcome spot for nature-lovers to enjoy a leisurely afternoon meal. The protected environment is a popular spot for a packed picnic, especially on weekends when the locals set up just before sunset.
If you're an early riser, head over at dawn to catch a glorious desert sunrise. You might even spot some oryx and birds while there, but beware of the bats and lizards.
"Expect the simple life, peace [and a] great view of Dubai's skyline, depending on where you are," Laurent Ratinaud of Adventure HQ says.
6
Spot the stars at night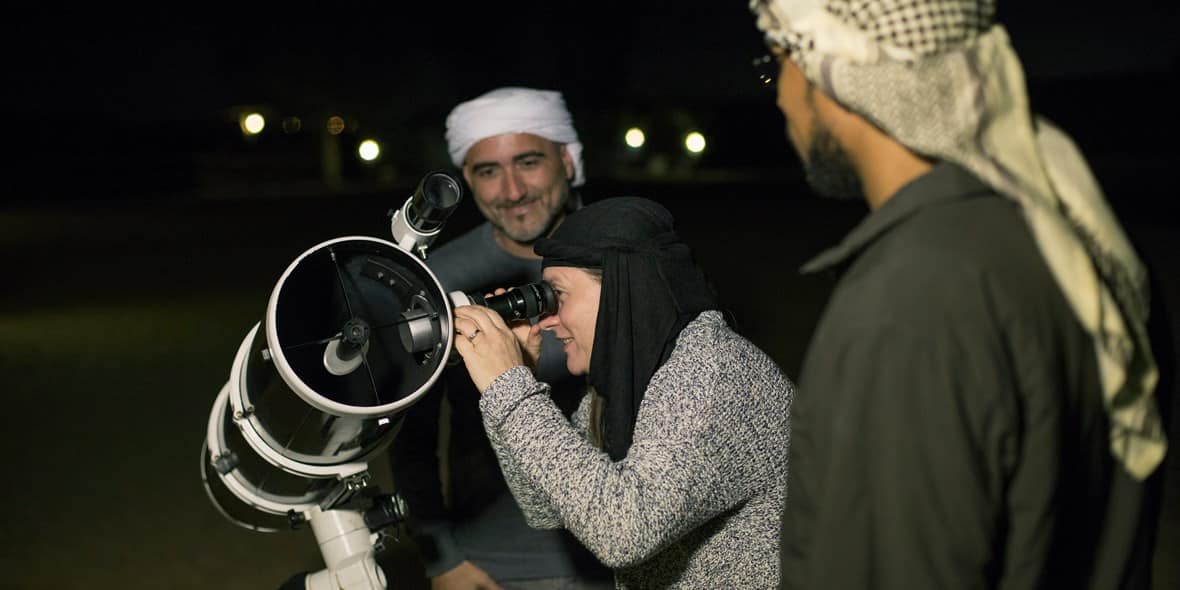 For an extraordinary experience, travel deep into the desert sands at Al Marmoom Conservation Reserve and be amazed by the thousands of stars lighting up the night sky. Platinum Heritage offers customised tours that include stargazing sessions – a time-honoured practice with deep cultural and historical significance in Arabia. Your guide will explain how the stars were used to tell direction and time by the Bedouins of the past, as you spot planets, stars and nebulas on your own.
Hassan Ahmad Al Hariri, Dubai Astronomy Group's founder, explains: "You'll witness the majesty of the sky here. It is pristinely beautiful, with thousands and thousands of stars, beyond comprehension."