Delicious Dubai
Four ladies, four foodies and four delicious feasts. We challenged four gastronomy experts to tour Dubai with a special mission: to uncover the rich local culinary scene and create their very-own Dubai-inspired dish. Consequently, they came up with a booklet full of recipes that you can download below. But first, here are four sample dishes to check out.
1. Lamb margoog
This mouth-watering, flavourful stew, which is a popular dish in Saudi Arabia, is the choice of Swedish recipe creator, Åse Falkman Fredrikson.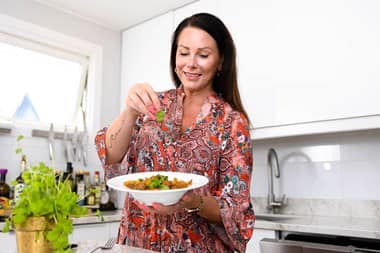 2. Grilled beef skewers
Be amazed by traditional, authentic flavours with content creator and photographer Louise Lyshøj Hansen's take on the meaty Arabic favourite, served with tabbouleh and halloumi salad.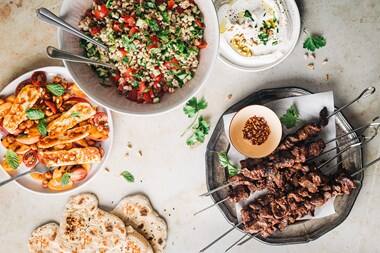 3. Joojeh kebab with ice cream
Blogger Victoria Riis whips up a yummy treat with a dessert surprise with her unusual spin on the classic Joojeh kebab, served with toum and violet ice cream (yes - you read that right).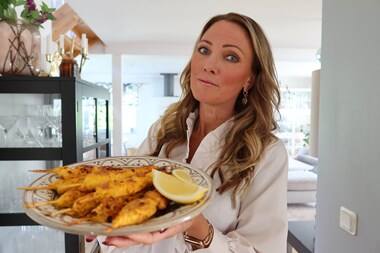 The violet ice-cream surprise
4. Grilled lamb patties
Swedish cookbook author Jenny Warsén's favoured meat dish is a classic one of the Arabian cuisine featuring a super tasty twist that will keep you wanting more.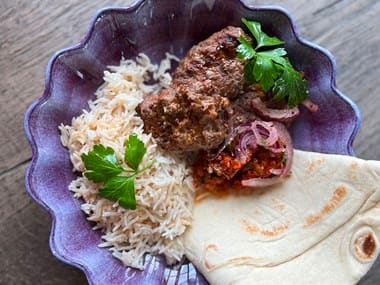 Where else should you go?
The foodies tell us their favourite things to do on a holiday in Dubai.