Exciting raffles throughout Dubai Shopping Festival
Win big this Dubai Shopping Festival with amazing prizes up for grabs from brand new cars to thousands in cash prizes.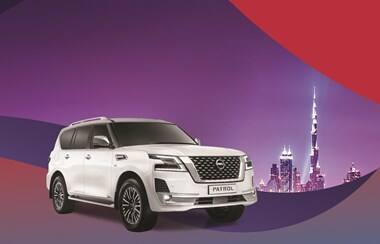 DSF Mega Raffle
This year's Dubai Shopping Festival promises to be bigger and better than ever before. Get in on all the celebrations early with the brand new DSF Mega Raffle and drive off with the latest Nissan Patrol model and AED100,000 in cash every day.
To enter all you need to do is make purchases of AED200 or more at ENOC and EPPCO stations citywide. You can even enter online through the Idealz website or app. With one winner picked daily don't forget to get your ticket to your dream car from 15 December to 29 January.
ENOC Grand Raffle
You don't have to wait to win! Spend AED25 at Zoom, AED50 at autopro or purchase select services at Tasjeel to get a raffle coupon. The more you spend, the more your chances of winning with one winner every day taking home AED10,000 in cash from 15 October to 5 December.
During Dubai Shopping Festival, from 15 December 2022 to 29 January 2023, there's even more cash up for grabs with daily winners pocketing AED100,000. Terms and conditions apply.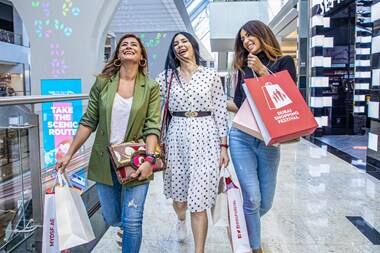 Win up to AED1 million in cash prizes
What better way to celebrate the 28th edition of Dubai Shopping Festival than by winning incredible cash prizes. Shop to your heart's desire at selected community malls for a chance to receive a coupon and win cash prizes every week with AED1 million in cash being given away throughout the festivities.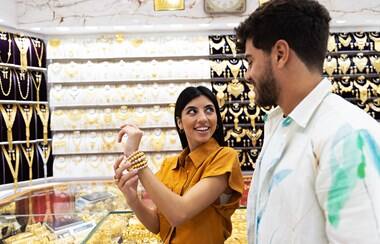 Shop to win gold
Rush for gold and come back with more with Dubai Jewellery Group. Spend AED500 on gold jewellery to get one raffle coupon or receive two entries when you shop for diamond or pearl jewellery. With 170 participating outlets there's plenty of jewellers to choose from in the city of gold.
With 25 kilos in gold being given away throughout Dubai Shopping Festival, shop now to be in with a chance to be one of the lucky 100 winners.