There's something to do for everyone at Dubai's malls this summer
Dubai is a shopper's dream with a multitude of malls boasting fun attractions, exclusive pop-ups and incredible sales and offers there's much to explore.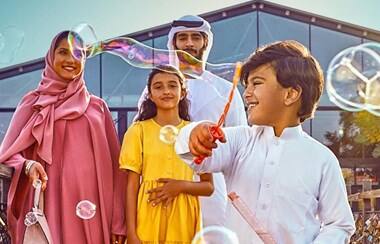 Al Khawaneej Walk
Visit Al Khawaneej Walk with the little ones and let their curiosity take hold. From 30 July to 28 August, sign up your kids to the First Kids on Mars Summer Camp, for free, and let them explore this educational exhibition where they will experience amazing adventures and learn about the solar system, including the planet Mars. Each participant will be given an organised tour where they'll meet the Curiosity Rover and come across Martian plants and witness the inside of a geological laboratory.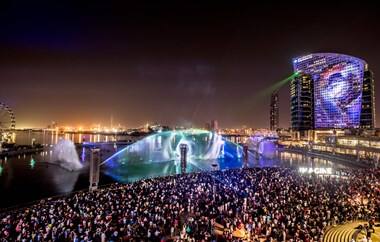 Dubai Festival City Mall
The record-breaking water and lights show IMAGINE at Dubai Festival City Mall is an unmissable destination for visitors this year. To mark 25 years of Dubai Summer Surprises, four different shows will take centre stage—The Pirates Tale, Hathi's Garden, Stardancer and A Child's Dream—as part of Summer ReIMAGINEd. Through eye-catching bursts of water, fire, lights and lasers at the heart of Festival Bay, these special shows are free for everyone to enjoy. Shoppers can also take advantage of incredible deals and offers throughout DSS and indulge themselves with plenty of restaurants and cuisines to choose from.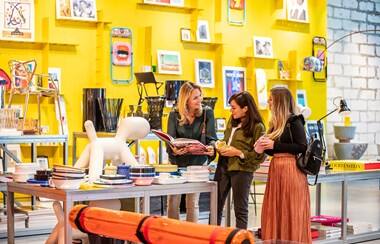 Mall of the Emirates
There's no better way to start the summer than with a trip to Mall of the Emirates where shoppers can take a break to catch the DSS 25 Silver Parade on 2 July. Make sure to scan all your receipts into the SHARE app with single or cumulative spends of over AED300 putting your name in the hat to be one of the weekly winners of 1 million SHARE points with the first DSS SHARE Millionaire announced on 10 July.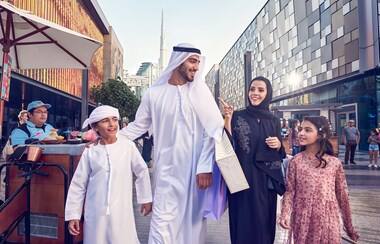 City Walk
Football Mania comes to City Walk this Dubai Summer Surprises. Visitors can enter digital game competitions with three interactive games to keep you busy. The Courtyard is also home to XBox stations where friends and families can compete against each other. Customers need only spend AED100 at City Walk outlets and present the receipt to enter. Top scorers in each games can win two tickets to The Green Planet weekly or a private screening for up to 30 people at Roxy Cinema. Catch break dancers and B-Boy performers every weekend and don't miss champion freestyle footballers performing freestyle tricks every Saturday until 4 September.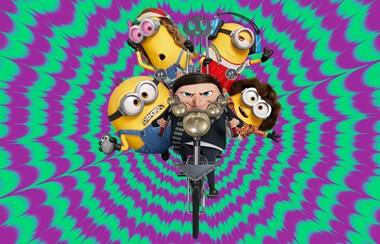 City Centre Mirdif
Fans of Gru and crew are in for a treat with a special premiere of Minions: The Rise of Gru at cinemas in City Centre Mirdif, City Centre Deira and Mall of the Emirates from 1-15 July. The latest instalment in the Minions series follows young Gru as he tries to join a group of supervillains and plays in all cinemas until 31 August. Don't forget to visit the Central Galleria from 5-17 July to experience Minions City and meet all your favourite characters. Get free entry for two children when you spend just AED300 at any store in the mall.
Before or after the showing head over to SALT Island for fresh drops and summer vibes with an exclusive dessert made from a selection of tropical fruits sure to leave a tingling sensation in your mouth. Shoppers can win SHARE points worth AED100,000 when they spend just AED300 from 1 July to 4 September.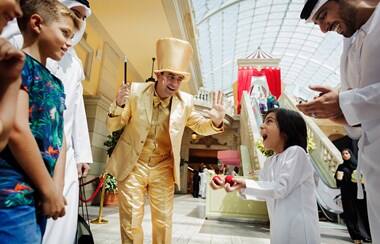 Mercato Mall
Slide into summer fun at Mercato Mall where every visit guarantees fun for the whole family. The community mall welcomes back Modesh with a themed indoor slide with 25 lucky sliders winning shopping vouchers. Winning doesn't stop there, lucky shoppers can win AED10,000 weekly simply by spending AED200 at Mercato Mall or the nearby Town Centre Jumeirah until 4 September. Celebrate 25 years of Dubai Summer Surprises at every visit with circus performers from around the world roaming around the cobbled streets of the charming Italian Renaissance-style mall.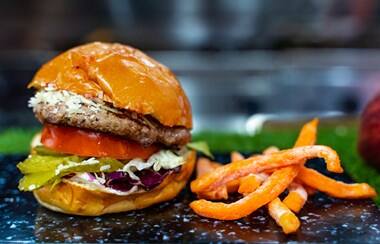 City Centre Deira
Conveniently connected to two hotels, this one-stop-shop holiday destination is the place to be during Dubai Summer Surprises. Join in the Opening Weekend Celebrations with a special DSS Shiny Parade taking place on 2 July. Spend just AED300, anytime during DSS, to be in the hat to become a DSS SHARE Millionaire, 9 weekly winners will each receive one million reward points on the SHARE app; worth a whopping AED100,000. Each trip offers a chance to unwind with fun and entertainment for the whole family from checking out all the summer blockbusters at the cinema to over 15 eateries to choose from at Food Central.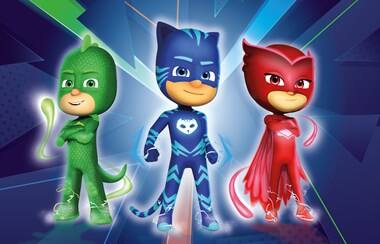 Ibn Battuta Mall
During the day, Amaya, Connor and Greg lead totally normal lives, but they transform into superheroes—Catboy, Owlette and Gekko—during the night and use their powers to fight villains and solve mysteries. Now fans of PJ Masks can meet their favourites in person as they take over Ibn Battuta Mall. Little ones have the chance to pick their superpower, get hero training and save the city at this exciting activation. Workshops and stage shows complete the summer fun and all you have to do is spend AED100 to enter.