New & Trending
New attractions to check out in Dubai
Discover hot new openings and fresh experiences the whole family will love.
Discover hot new openings and fresh experiences the whole family will love.
3
Bla Bla
With its azure blue waters and sparkling sunshine, Dubai can never have enough beach clubs. This winter, everyone's talking about Bla Bla – an exciting new concept that combines prime sunshine lounging with foodie thrills with no less than 20 lounges, three restaurants and one beach club to enjoy. It's located at Jumeirah Beach Residences opposite Bluewaters Island, so you'll be enjoying views of the sea as well as the magnificent Dubai Eye. We'll see you on the sand!
4
Palm West Beach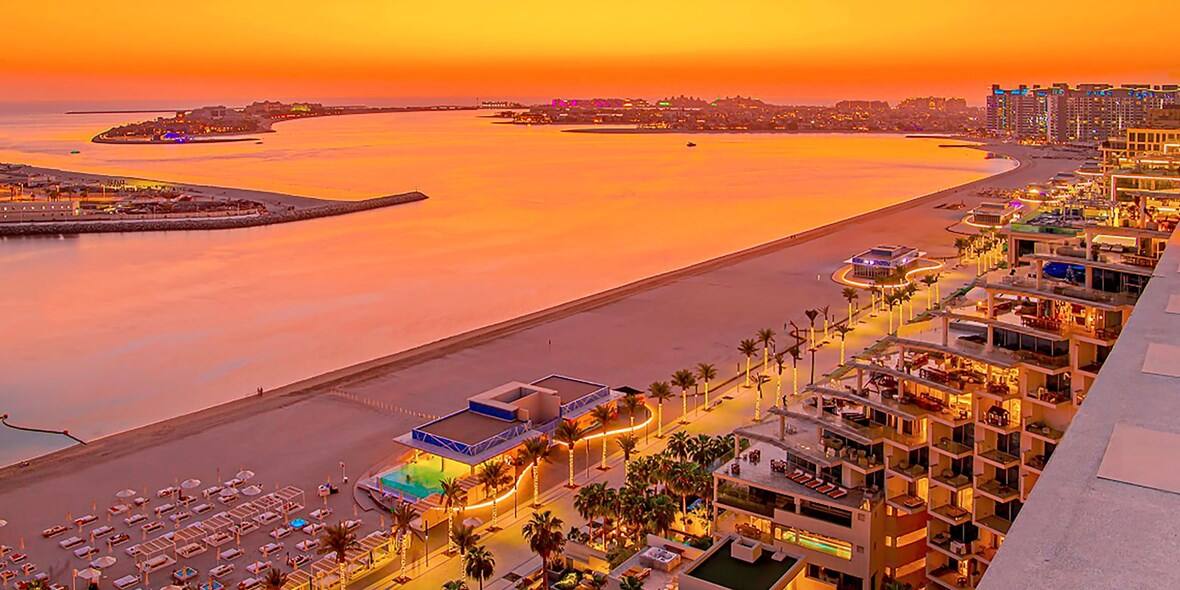 Sun and sea worshippers will find plenty to do on the shores of Palm Jumeirah at Palm West Beach. With all-day beachfront entertainment, water sports, and the best Dubai skyline views on the 1.6km of promenade and beachfront, be prepared to have a fun time with your friends and family – as well as your pets! Get your daily dose of exercise along the walking and running trail, indulge in lazy beachfront breakfasts, or why not build sandcastles against the backdrop of picture-perfect sunsets? Adventure lovers are in for a treat with a range of water sports including kayaking, VR diving, stand-up paddle boarding, electric hydrofoil surfing, sea bikes, catamarans and more.
5
Theatre of Digital Art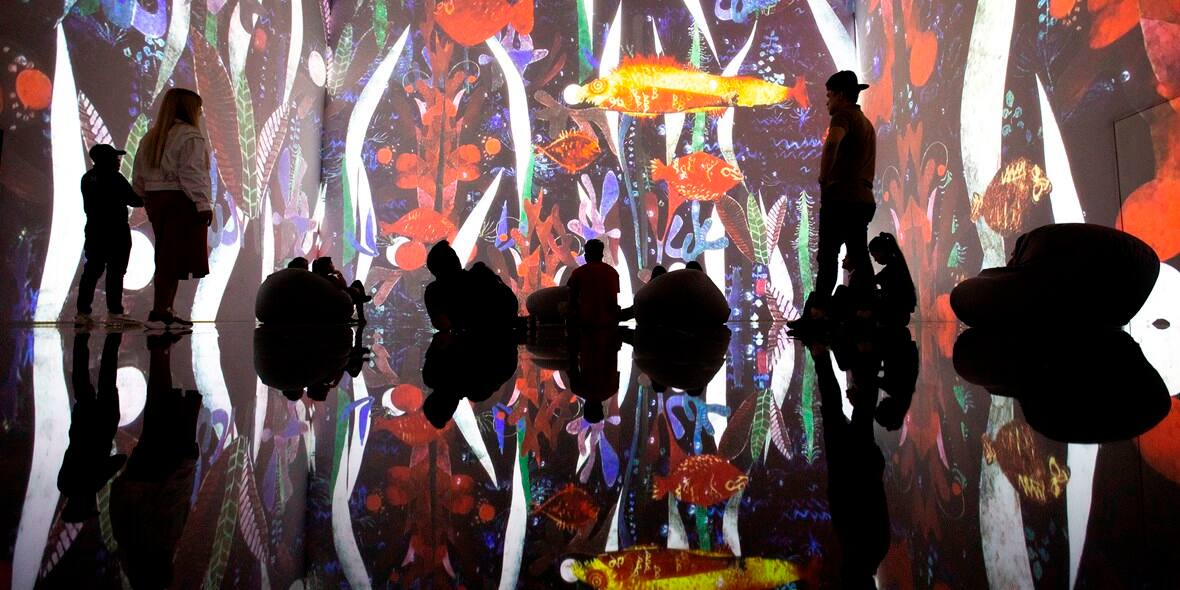 The Theatre of Digital Art at Madinat Jumeirah gives famous artwork a modern twist with advanced technology and immersive storytelling. It combines three formats of digital art including multimedia exhibitions, contemporary immersive installations, and art in virtual reality, and is spread over 1,800sqm, displaying digital shows of classical art, accompanied by music, visual effects and surround sound. The inaugural exhibition showcases the works of nine celebrated artists, including Claude Monet, Vincent Van Gogh, Paul Cézanne, Wassily Kandinsky and more.
6
The Palm Fountain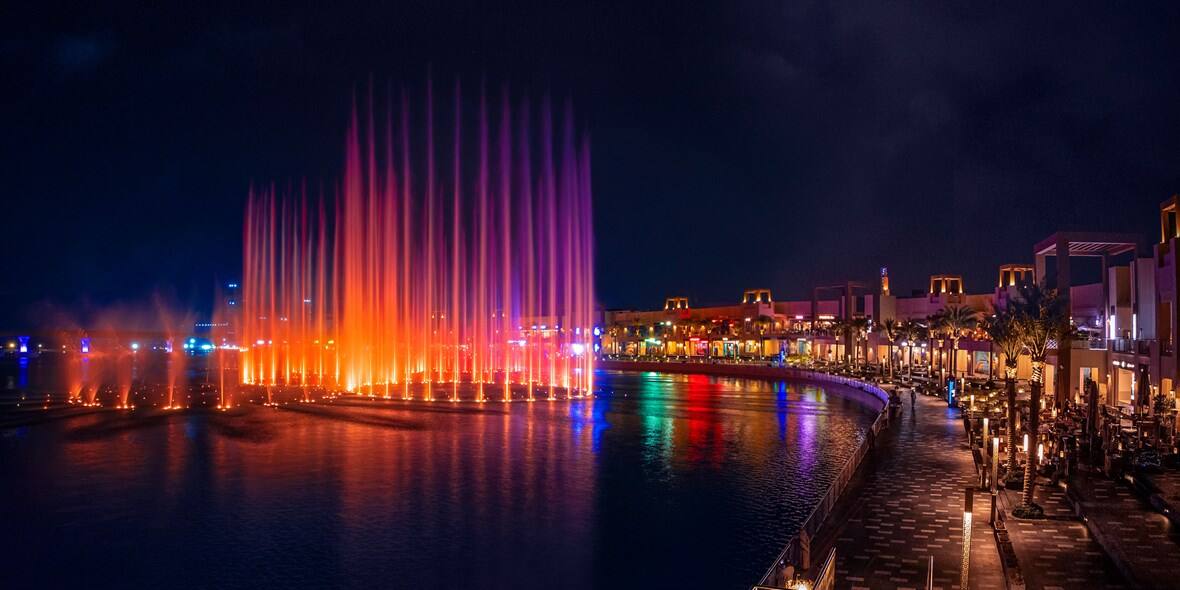 Watch water sway to the beat at
The Pointe
's The Palm Fountain. Spanning an area of 14,000sqft, The Palm Fountain is also Dubai's only multicoloured one. More than 3,000 LED lights set the scene for a vibrant visual spectacle where colourful water jets shoot 105m high and dance to the tune of popular Khaleeji, pop, classic and international hits. The Palm Fountain comes alive daily with shows taking place every 30 minutes between sunset to midnight. Arrive early to spend the day at The Pointe or enjoy dinner at one of the venue's waterside restaurants for the best views.
7
Arena Games
Virtual reality gaming takes on a whole new level at this adrenaline-packed gaming attraction located in DIFC's Gate Avenue. Arena Games redefines multiplayer gaming, taking players on mind-boggling adventures through infinite worlds in free-roaming and immersive VR games. Fight off zombie attacks or rogue killer robots in a secret military space station, or visit an incredible fantasy world in Engineerium – it's all waiting for you.