Experiences
Romantic things to do in Dubai
From cosy desert escapes to seaside dinners, spa sessions and more, Dubai is the perfect couple's getaway.
From cosy desert escapes to seaside dinners, spa sessions and more, Dubai is the perfect couple's getaway.
1
Fine dining by the sea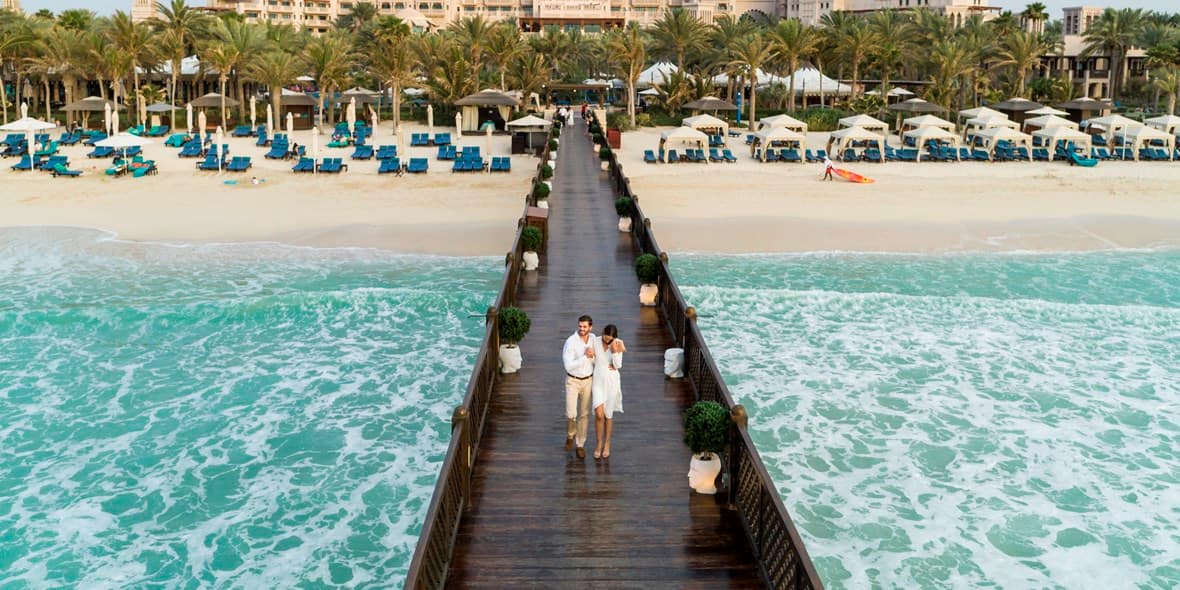 Perched at the end of its own private pier stretching out into the Arabian Gulf, Pierchic is quite simply the most romantic restaurant in Dubai. Couples visiting the city, either on honeymoon or a well-deserved vacation, will love what this restaurant has to offer. Excellent seafood served against stunning, picturesque views of the amazing Burj Al Arab and Madinat Jumeirah, and the sound of the waves against the shore, Pierchic is a place that is near impossible to beat.
2
A night of art and culture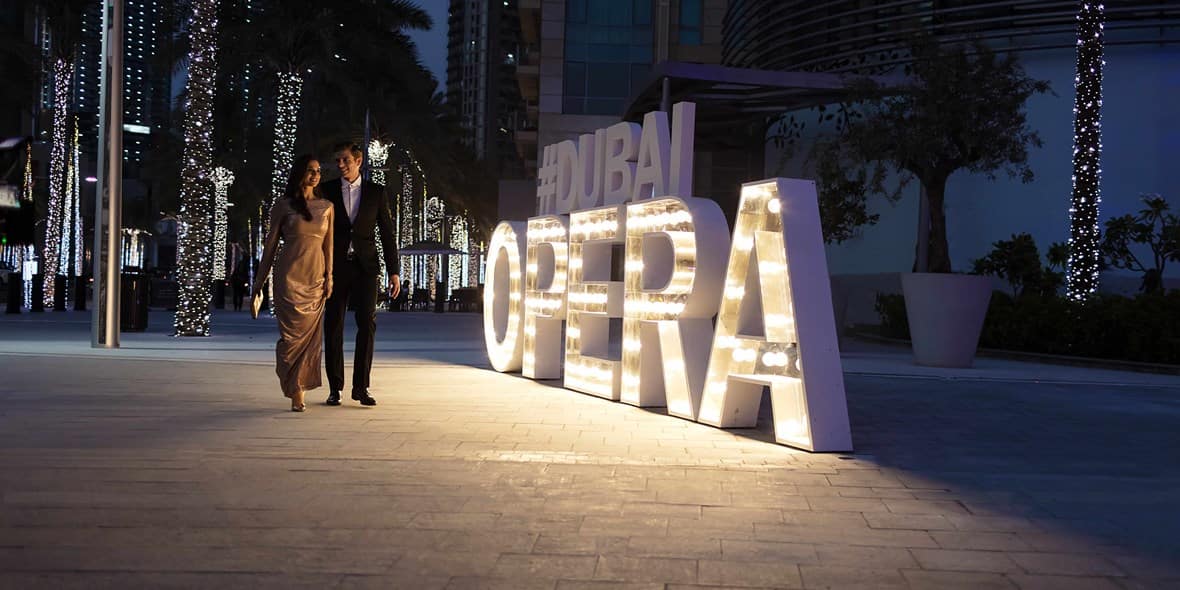 A distinct addition to Downtown Dubai's sparking skyline, Dubai Opera is an architectural masterpiece not to be missed. Make your evening more romantic by discovering the beauty of its dhow-shaped silhouette situated against the iconic Dubai Fountain, in the shadows of the breathtaking Burj Khalifa. There's always an exciting line-up of performances to see in its acoustically advanced studio, with past productions including the likes of Les Miserables, Plácido Domingo and West Side Story.
3
Relaxation by the Gulf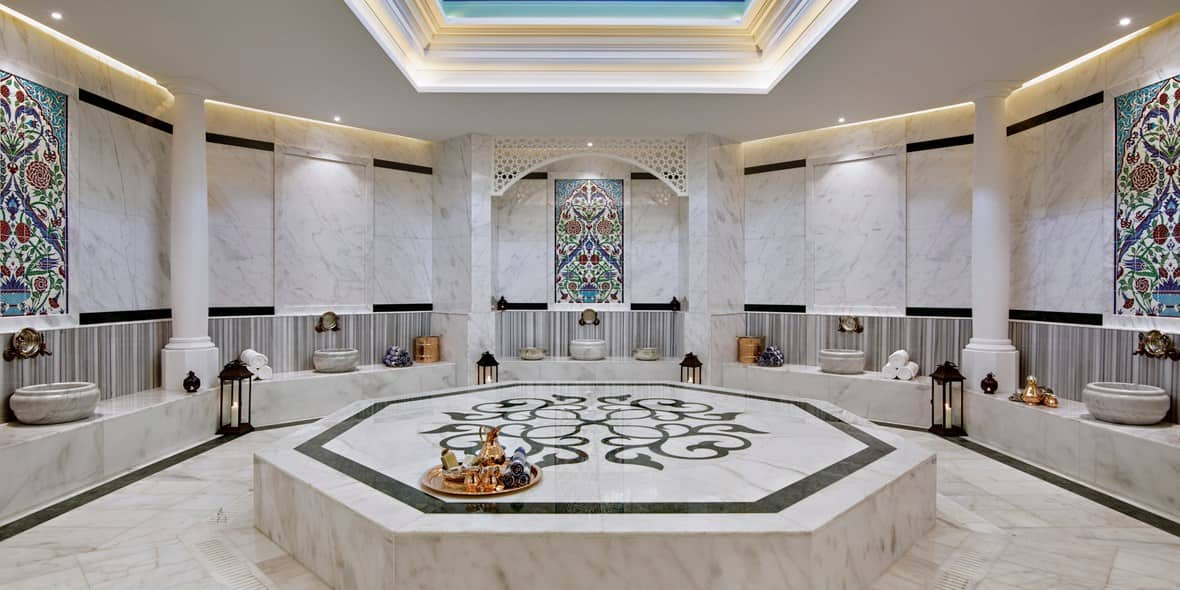 The Asian heritage of Anantara The Palm blends classic Thai influences of peace and tranquility with the glitzy glamour known of the Palm Jumeirah. Great for couples, the Anantara Spa has 17 treatment rooms, an authentic Turkish hammam facility and a plethora of therapeutic treatment options. However, the perfect place to book is one of the two couples' suites, which offer a sanctuary for ultimate relaxation and rejuvenation.
4
Dinner cruise on Dubai Creek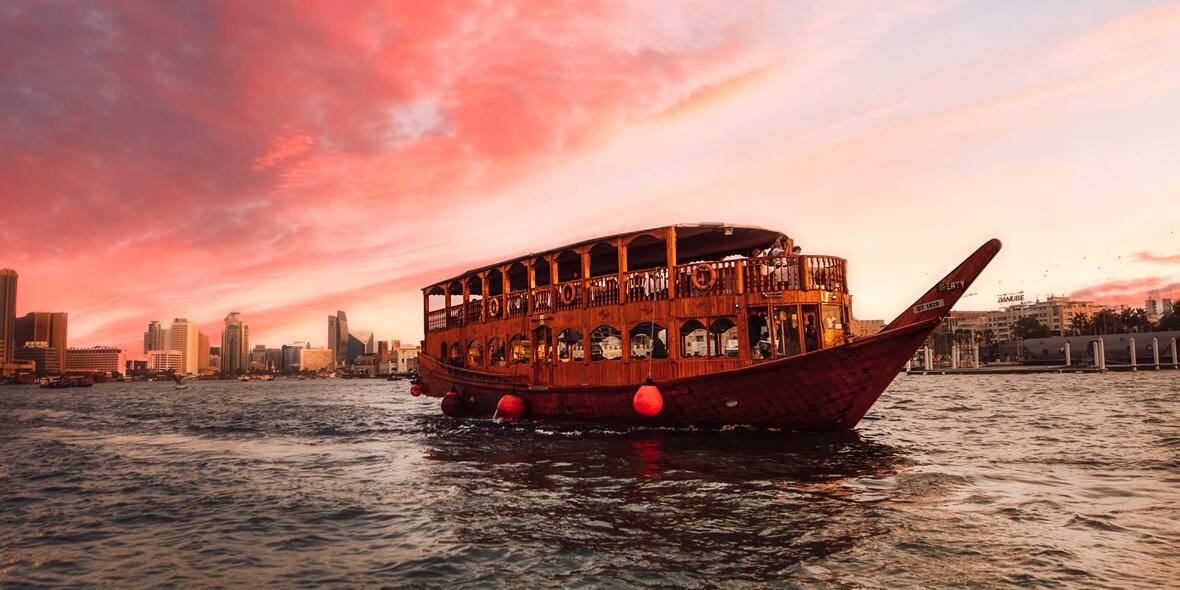 A delicious feast served onboard a traditional Arabian dhow along the historic Dubai Creek. Sounds romantic? This is what you'll get with well-known travel operators like Orient Tours. Couples can enhance their holiday with a 'floating restaurant' experience while taking in the glistening lights of the city's skyline in the background. The cruise includes a buffet and live entertainment.
5
Hot air balloon over the desert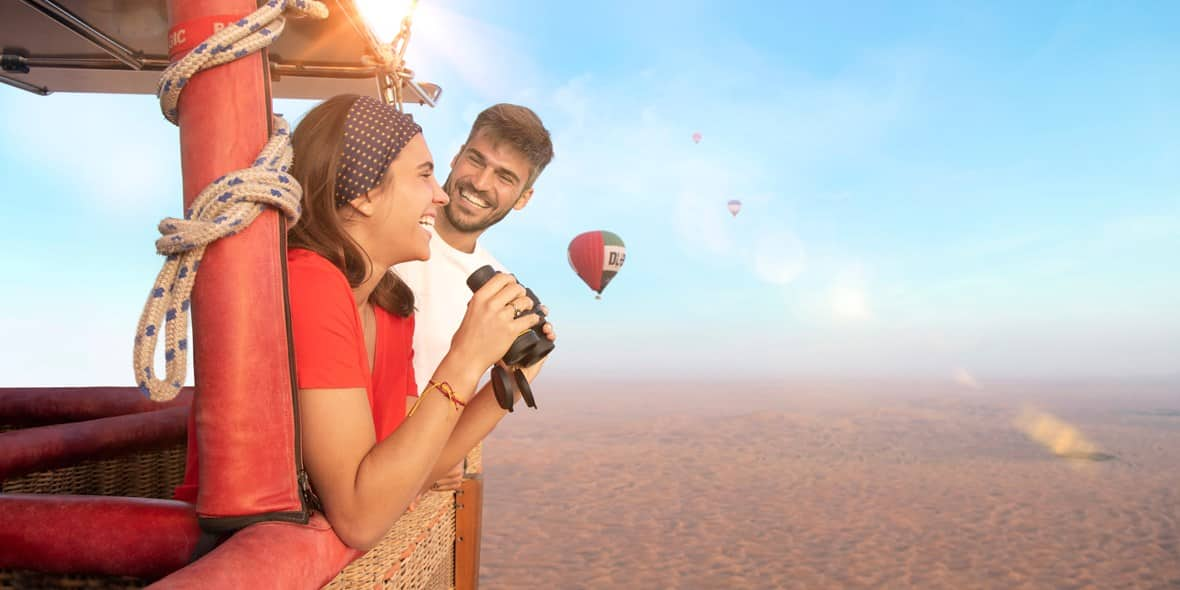 The desert is a majestic place – especially at dawn, when the sun is just peeping out over the horizon, illuminating the endless sand dunes. And what better way to witness the beauty of the desert than from a hot air balloon? Balloon Adventures Emirates is an established company that has been offering desert balloon rides for the past decade. They have special packages for couples who want to add an adventurous twist to their romantic getaway for a truly personal experience.
6
Experience Arabian luxury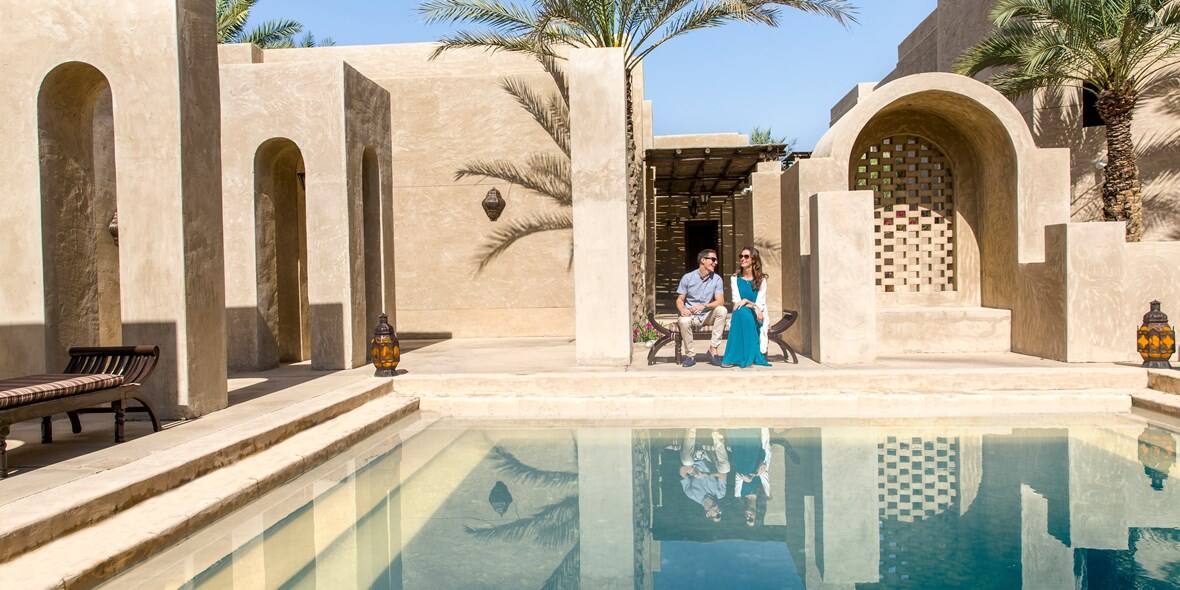 Nestled in the dunes of the Dubai desert, yet only a 45-minute drive from Dubai International Airport, Bab Al Shams is a truly unique resort. A total treat for couples on a romantic retreat, this hotel makes the most of its desert surroundings to provide a truly stunning natural setting. Bab Al Shams boasts all of the mod-cons and more, with a luxurious spa featuring a swimming pool, sauna and couples' treatment rooms manned by skilled therapists, ensuring any stay there puts rest and relaxation at the utmost importance.
7
Indulge in a fairytale setting
Burj Al Arab's palpable elegance can make any couple feel like royalty. From gold-plated interiors to historic Italian marble, the iconic hotel dazzles with romantic luxuries of all kind. It is also home to one of Dubai's finest seafood restaurants, Ristorante L'Olivo at Al Mahara. With a bustling kitchen led by Chef Andrea Migliaccio of Michelin-star fame and a memorable ambience delivered by the surrounding marine life, this enchanting getaway is ideal for intimate dinners. Why not splurge at this exquisite setting for one of those milestone memories?