Make the most of Diwali in Dubai with incredible prizes
From 15 October to 13 November, celebrate Diwali in Dubai with huge prizes up for grabs for shoppers at locations citywide.
City of Gold, Diwali Glow
All that glitters is gold in Dubai, especially when it comes to Diwali! Shop for fabulous new jewellery with unbeatable deals at participating outlets in the city, and you could stand the chance to win up to AED150,000.
Discover up to 50% off on making charges on select gold jewellery collections in stores citywide and even zero making charges on others. Enjoy 50-75% off on diamonds and what's more, while you shop you might even receive surprise gifts to make your shopping experience extra special.
Dubai Gold & Jewellery Group are rewarding gold hunters who spend AED500 or more while shopping these amazing deals, a chance to win ADE150,000 worth of shopping vouchers. With 15 winners in the mix, it's the perfect way to light up Diwali.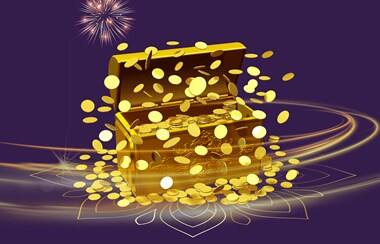 Shop and win gold
Make your Diwali celebrations brighter than ever before by winning 20 grams of 24-karat gold. Spend AED200 or more at participating shopping malls in Dubai to enter the digital raffle.
There's enough treasure in the chest for 20 winners, worth a total of AED100,000. Shop for everything you've been jotting down on your wish list or start picking out dazzling Diwali gifts to increase your chances of winning.
Spend and win at City Centre Deira
Customers shopping away at City Centre Deira are in for quite the treat. Whether you're splurging on yourself and loved ones or sprucing up your home, you're in for a reward this Diwali.
From 28 October to 6 November, when you spend AED200 shopping at retail stores you'll enter a digital raffle draw to win one of two prizes, 100,000 SHARE points or a gold set from Jawhara Jewellery. Anyone who is in the know already has their SHARE app ready to go - so shop now and be in with a chance to win.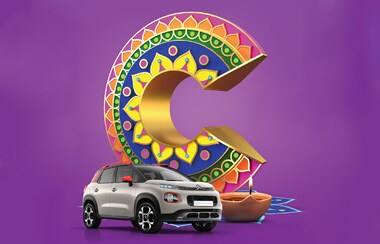 Win a Citroën C3 at City Centre Al Shindagha
Keep one eye on the road and another on the prize this Diwali. Shop at City Centre Al Shindagha from 16 October to 13 November to be in with a chance to win a brand new Citroën C3.
To take part all you have to do is spend AED100 at participating stores in City Centre Al Shindagha or AED200 if you're shopping at the mall's Carrefour and scan your receipts using the SHARE app to enter the draw.
Download the SHARE app from Google Play or the Apple Store to also enjoy all the benefits of the programme, including earning and redeeming points from leading Majid Al Futtaim Malls retailers, sharing them with family and enjoying exclusive offers.
Give the gift of choice this Diwali
Shoppers at Festival Plaza, Jebel Ali are in for a surprise this Diwali. Home to trendsetting brands—furniture, fun, food and fashion are now just a hop, skip and jump away. From 15 October to 13 November, shoppers at the mall can get their Festival City Malls Gift Card for free when they present their voucher from the Festivals Rewards app.
Shop, win and celebrate Diwali at Dubai Festival City Mall
Drive away with a Honda Accord EX Turbo 2021 this Diwali with Dubai Festival City Mall. To be in with a chance just spend AED300 or more at the mall to get one raffle entry into the grand draw.
Once shopping is out of the way, set your sights on the record-breaking water and lights show IMAGINE with a choreographed special production for the occasion that will include extra glamour to the occasion to celebrate Expo 2020 Dubai.
That's not all, with more than one hundred stalls, selling goods crafted by homegrown brands and local businesses, don't miss Ripe By The Bay, the first ever night edition of the Ripe Market. Open every day of the Diwali celebrations from 4pm to 10pm.
Whatever you do this Diwali, be sure to check in for Dubai Festival City Mall's exclusive Diwali show, Let's Nacho, launching 3 November and don't miss the spectacular fireworks on 4 November, starting 9:30pm.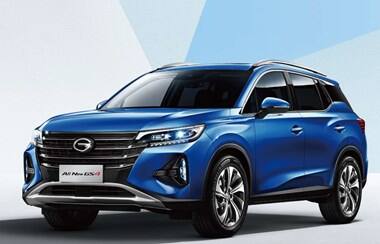 Spend and win a GAC GS4 at Ibn Battuta Mall
The fun doesn't stop with shopping at Ibn Battuta Mall, because you could drive off with a new set of wheels while there. Gargash Motors is offering up a shiny new GAC GS4 in a raffle draw for one lucky shopper. To participate, all you have to do is spend a minimum of AED200 at the mall. The raffle draw will take place on 14 November.
Make a day of it at the mall's India Court with stage shows and dances on the weekends or try your hand at a selection of workshops from Diya painting to card making. Get a feel for home with nibbles, henna and nail art from a selection of the city's favourites including Project Chaiwala and Indian Palace.
Scratch and win gold at Centrepoint
Centrepoint is home to a wide range of affordable brands with plenty to choose from for men, women, and kids as well as for the home. This Diwali, shop at their stores in City Centre Deira or Ibn Battuta Mall and win prizes.
All you have to do is spend AED200 to be eligible for a scratch card that could be your ticket to win a gold coin weighing 5 grams. With babyshop, Splash, Shoemart and Lifestyle under one roof, there's no better reason to go shopping than now. Terms and conditions apply.